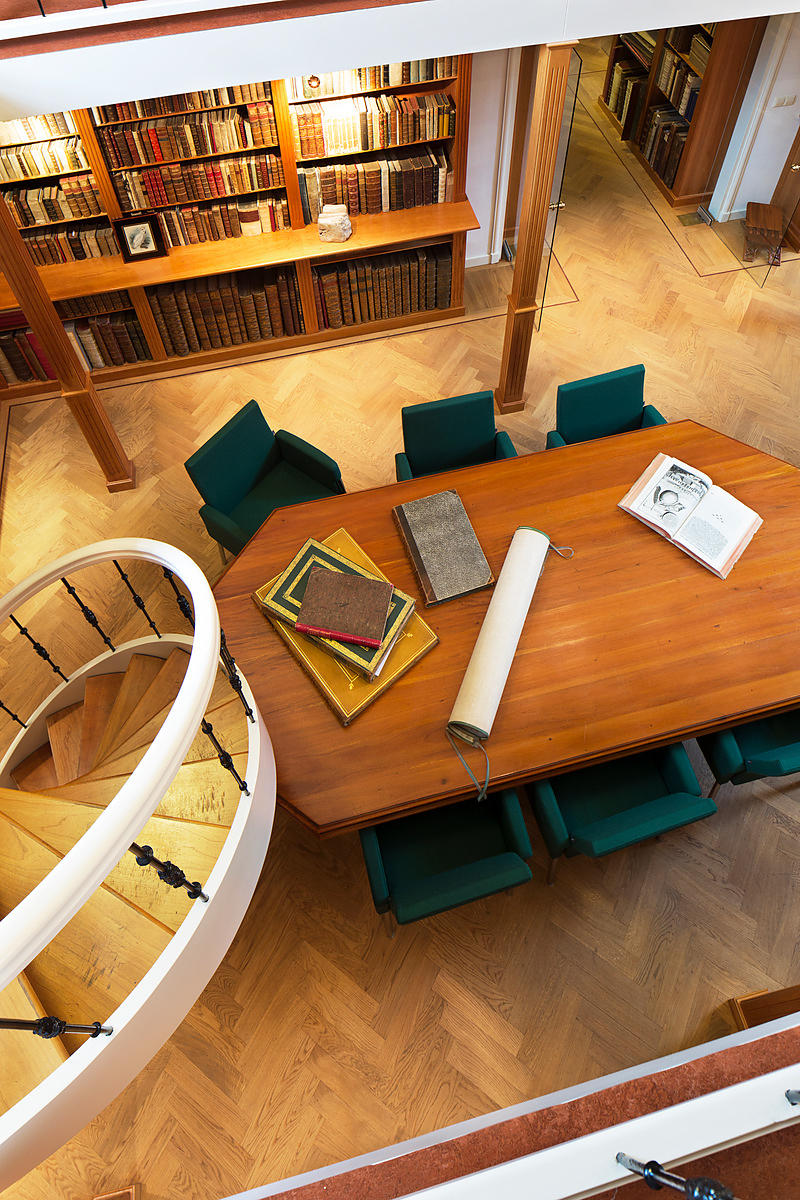 [ALLARD, Carel].
Verklaaring der letteren en getalen, aangewezen in het volmaakt schip.
Amsterdam, Mattheus Woortman (active: 1759-1767). Folio broadsheet (50 x 30 cm), with an engraving of a ship (image size: 15.5 x 21 cm) above (coloured by a contemporary hand), letterpress text below in 3 columns, and the imprint at the foot.
€ 1,750
Very rare broadsheet with an engraving showing a 17th-century, three-masted Dutch merchant ship and two small sloops. The sails of the ship are furled, giving a clear view of its rigging. Below the illustration are three columns with keys referring to over a 100 parts of the ship and its rigging. The engraving and keys were first published in Allard's Nieuwe Hollandse scheeps-bouw (1695), an essential primary source for the terminology and practice of ship-building in the Dutch golden age. Another edition of the present broadsheet was published around the same time by Bernard Cleynhens in Haarlem. We could only locate three other copies worldwide of the two separately published broadsheet editions combined.
The print was formerly in a passepartout, resulting in some minor difference in colour in the margins, otherwise in very good condition, with only some old folds and minor frays.
NCC (1 copy of Cleynhens ed.); Rijksmuseum.nl (this ed.); WorldCat (2 copies of Cleynhens ed., incl. that in NCC).
Related Subjects: