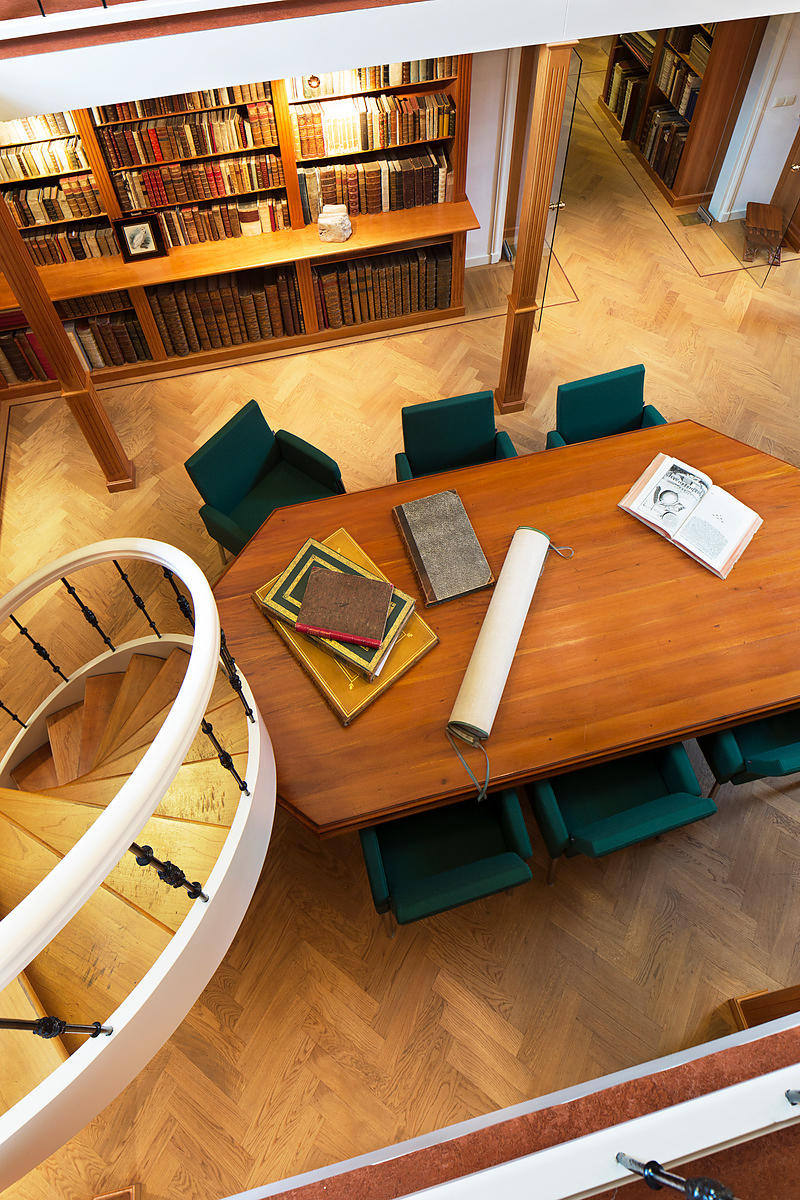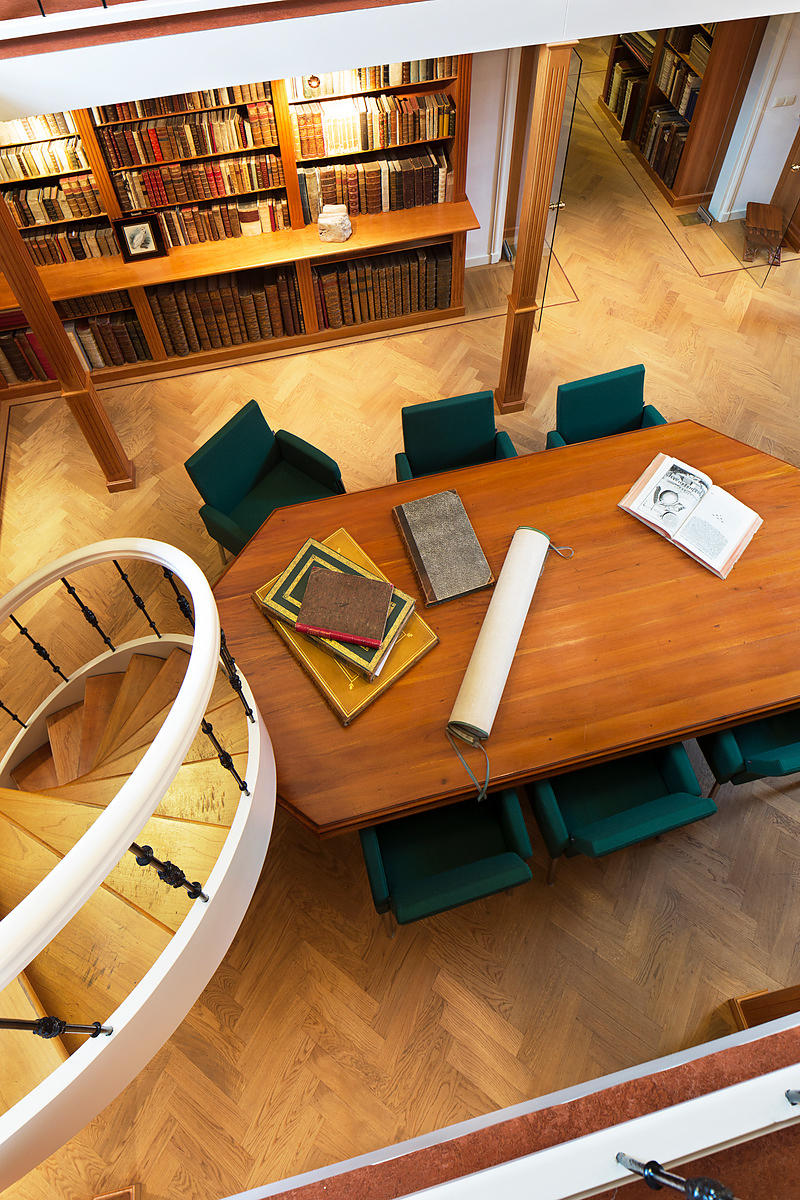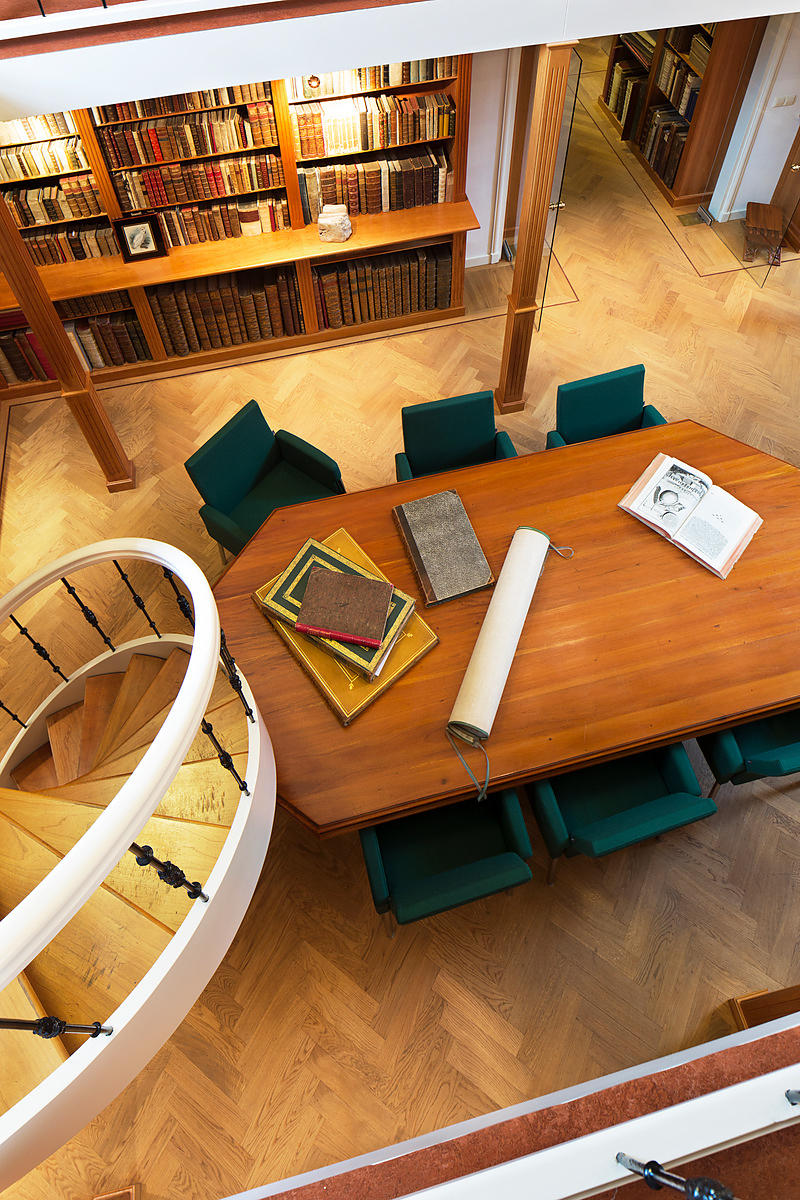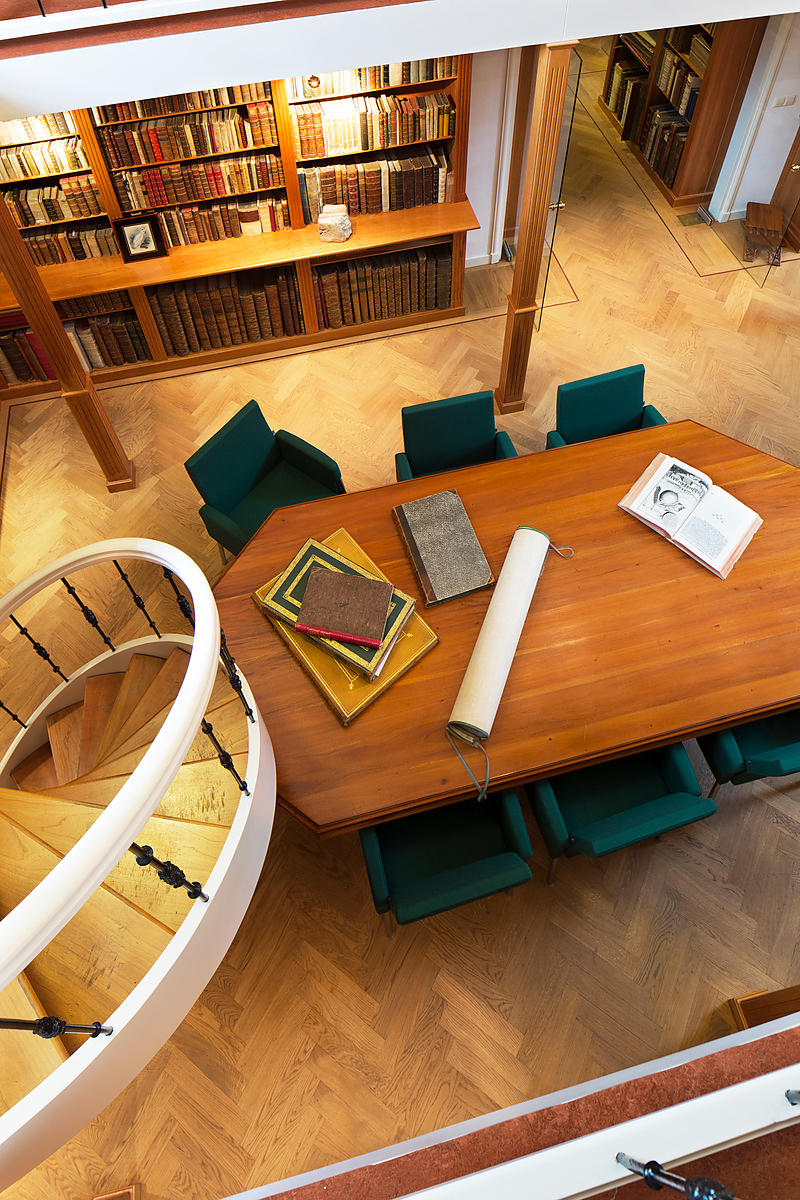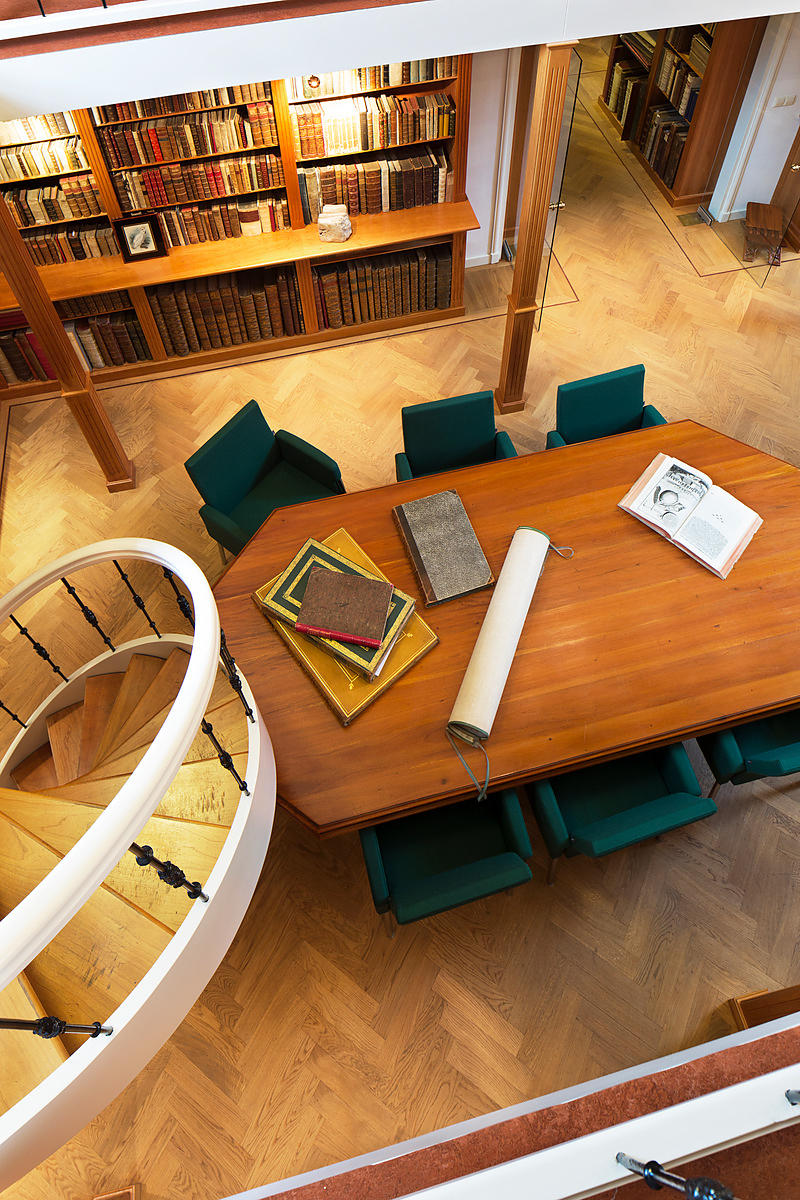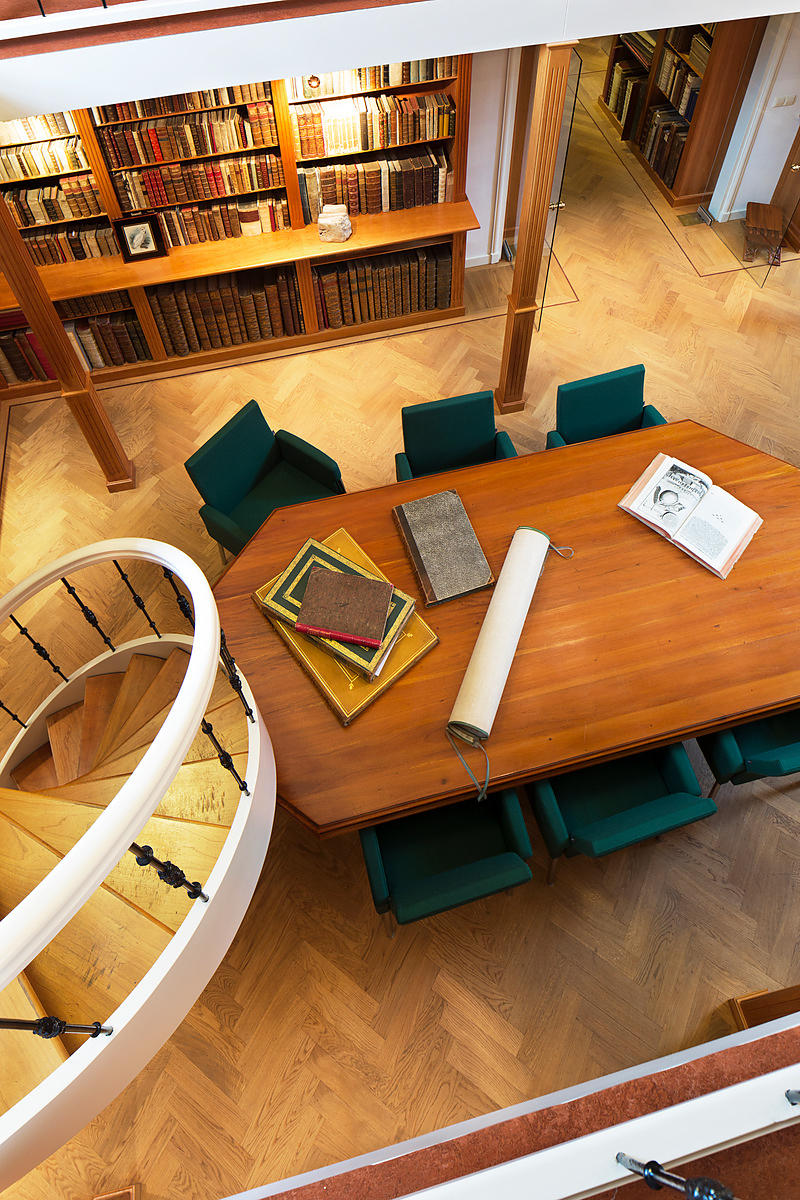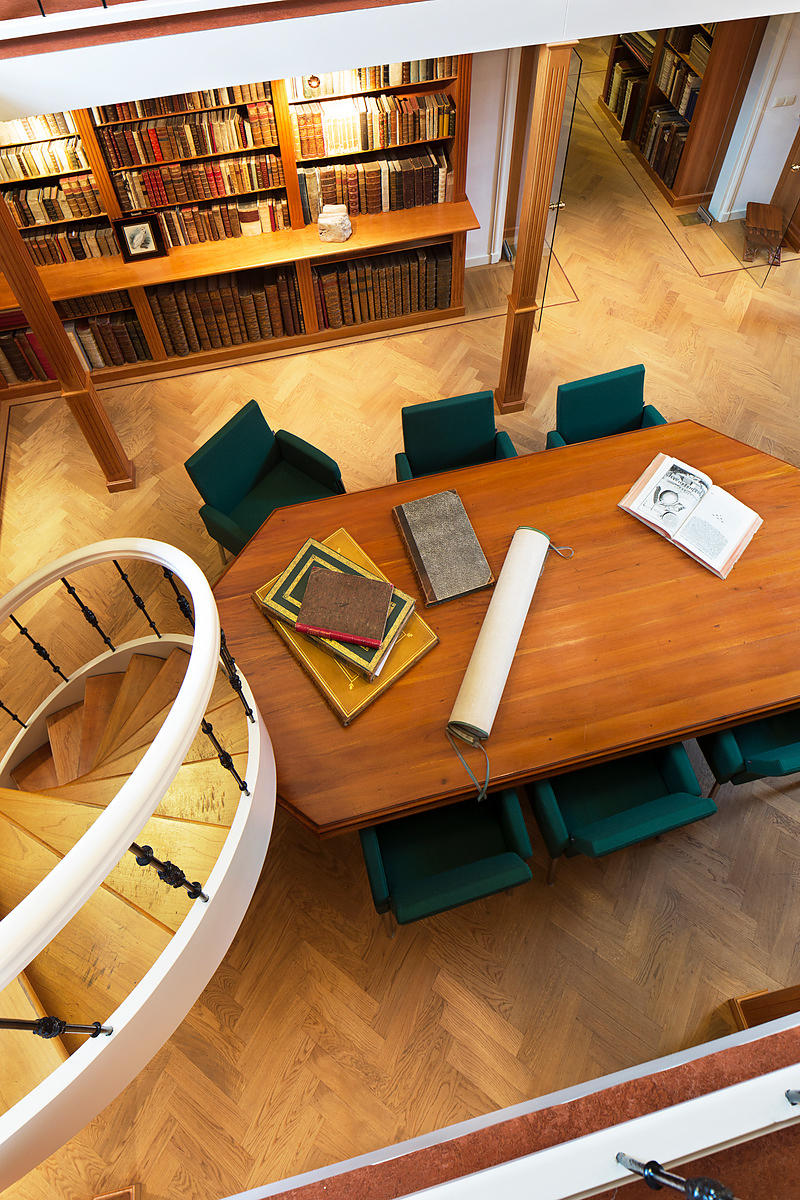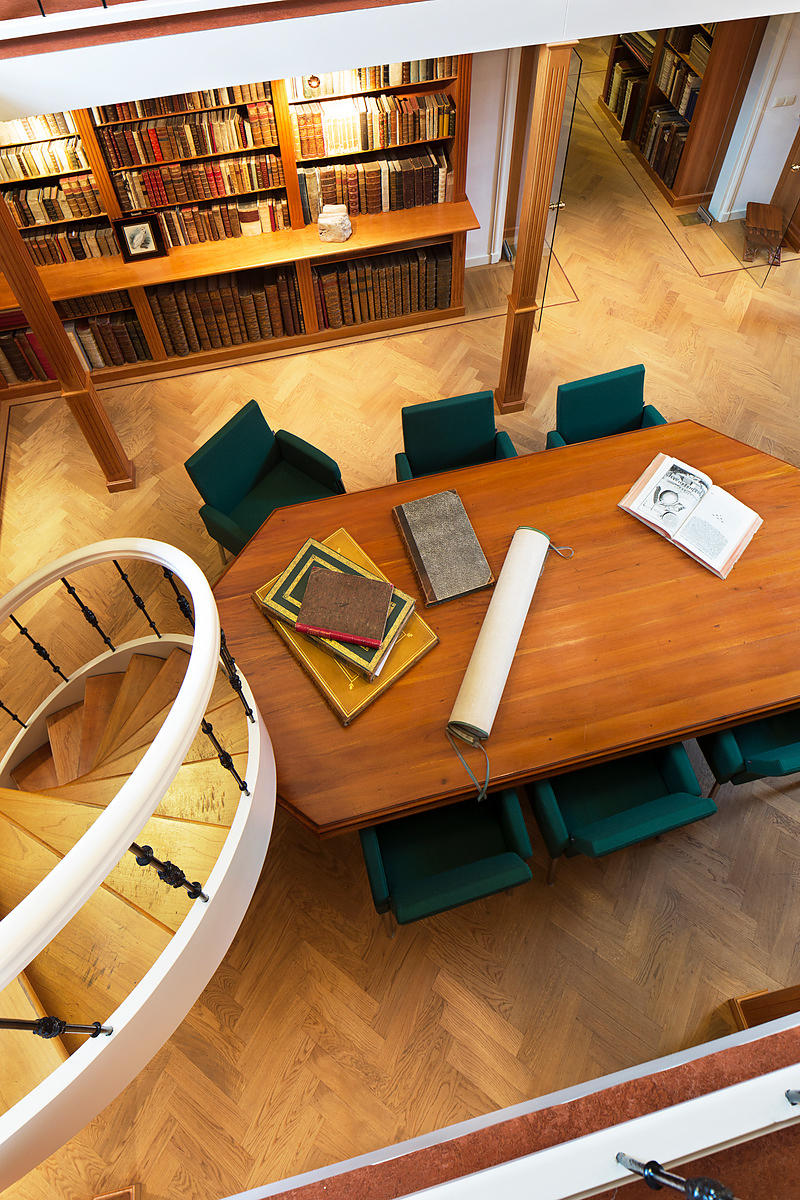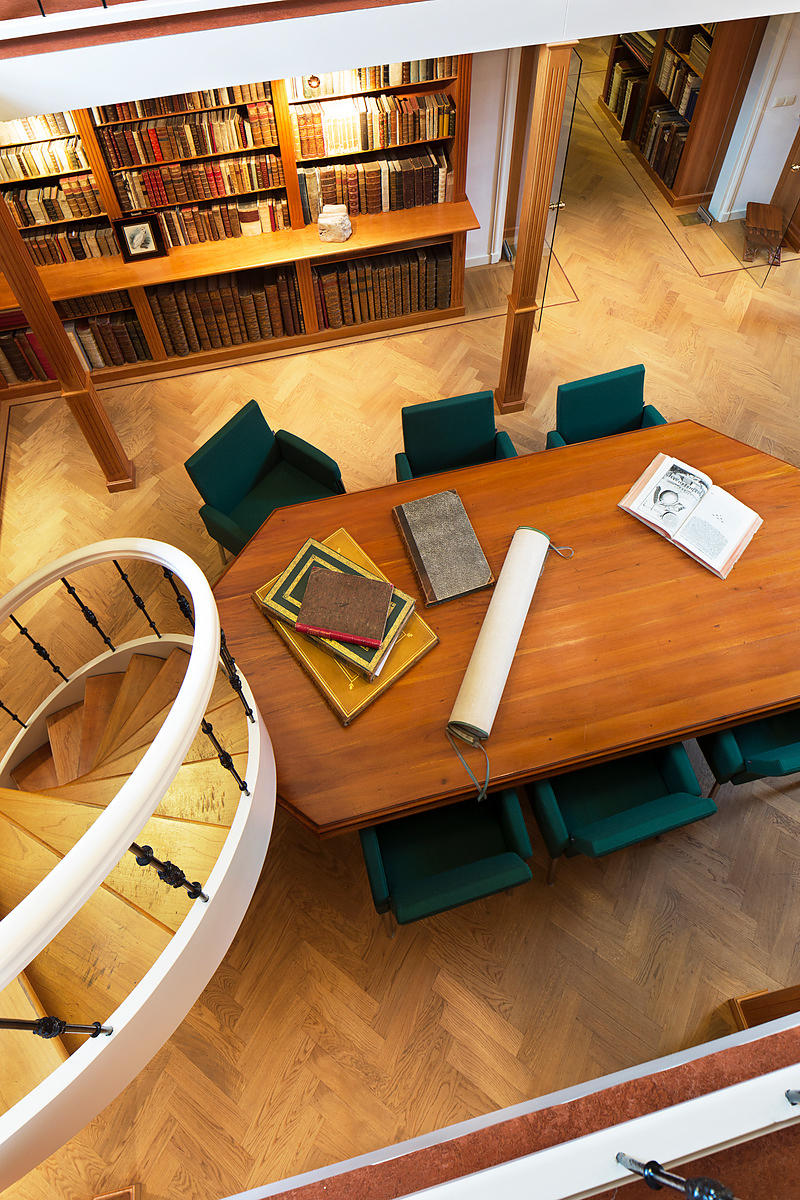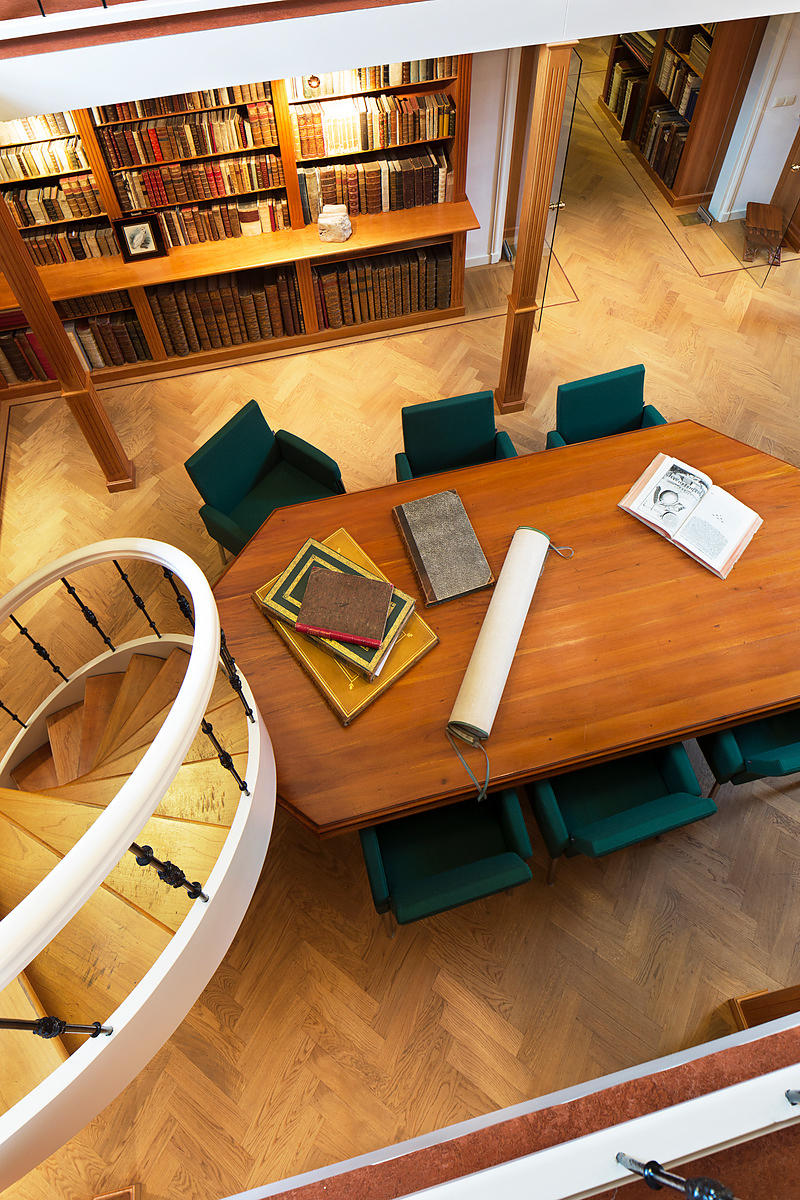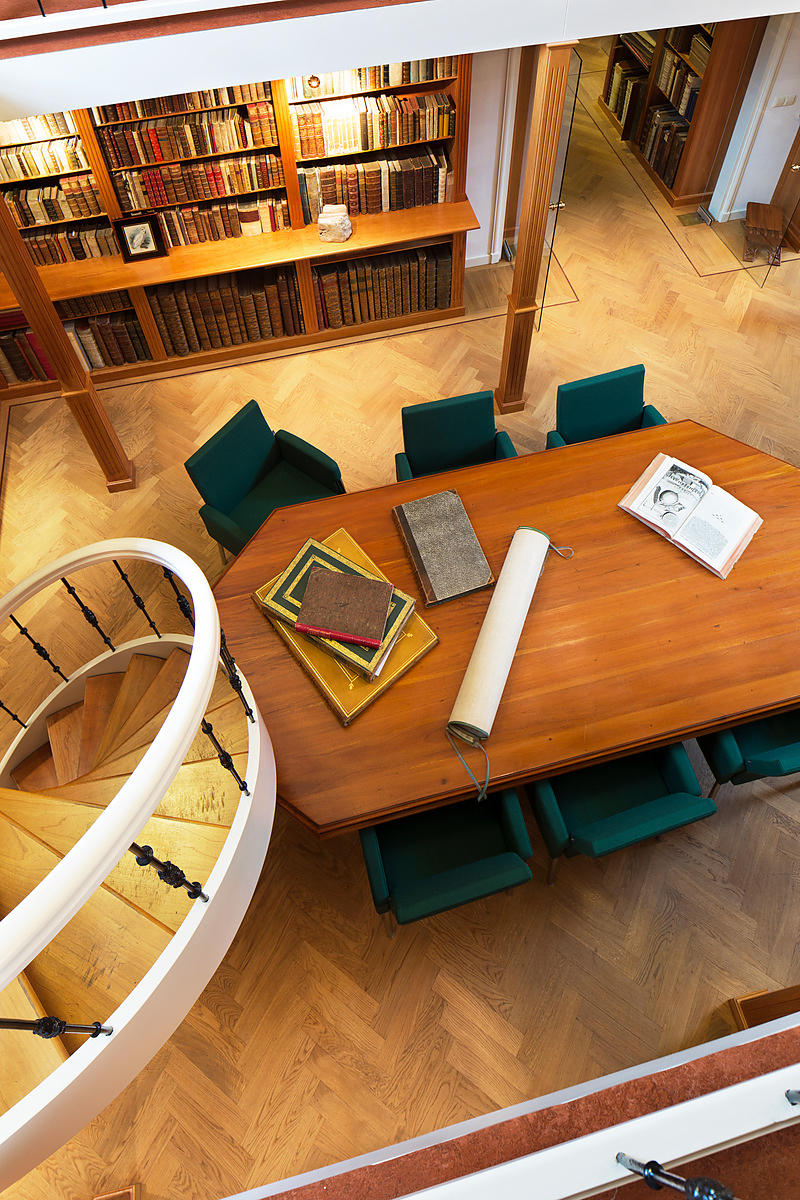 [CENTRAL AMERICA].
[Album of watercolour drawings of Central America and the Pacific].
[Acajutla, Realejo, Puntarenas, Tahiti and Vava'u, 1847-1849]. With 20 pencil, chalk, pen and/or watercolour drawings (including 1 double-page) on various types of heavy & wove paper (14.5 x 26 cm). Contemporary oblong green half sheepskin.
€ 2,750
Album of watercolour drawings made aboard the sloop HMS Calypso during a voyage through the Pacific from 1847 to 1849. The drawings show Acajutla (El Salvador), Realejo (Nicaragua), Puntarenas (Costa Rica), Tahiti and Vava'u (Tonga) and depict landscapes, architectural details, the interiors of buildings (a particular favourite of the artist) and (of varying quality) the inhabitants of several of the cities and islands. The order of the drawings in the album appears to be random, with drawings made on the same location being apart from one another and also not reflecting the order in which the ship visited these locations. One drawing was forcibly removed at a certain point and only a stub showing part of a church remains. Three drawings from a different album, but almost certainly drawn on the same voyage, are loosely inserted.
Although the artist is unknown, the album's paste-down is inscribed "William E. Shaw from P.K. Larke. Berners Street Oxford Street London". Whether P.K. Larke was the artist, the giver of the (empty) album, or the stationer where the album was bought, is unknown. William Edward Shaw (ca. 1820-post 1869) was the naval instructor aboard the Calypso and as such responsible for the education of the midshipmen. Perhaps Larke was one of his pupils. Reference is made in the album to several other officers aboard Calypso. A drawing of a "Girl at Acajutla" is noted as "from J.J.L. Donnet". James Donnet (1816-1905) was the ship's surgeon. The watercolour is identical in style to the other drawings and the version in the album is therefore probably not drawn by Donnet himself. A watercolour of Puntarenas mentions the death and burial of Calypso's acting assistant-surgeon Daniel McBride, who was "shot by accident" in 1847.
Binding worn along the extremities. One of the loose drawings is worn at the edges and shows a large water stain, but the drawings in the album are in perfect condition.
For the voyage: "Voyage of H.M.S. 'Calypso,' Captain Worth, to the Pacific", in: The nautical magazine, 1852, pp. 401-412, 486-495, 634-640 & 1853, pp. 361-367, 420-430.
Related Subjects: