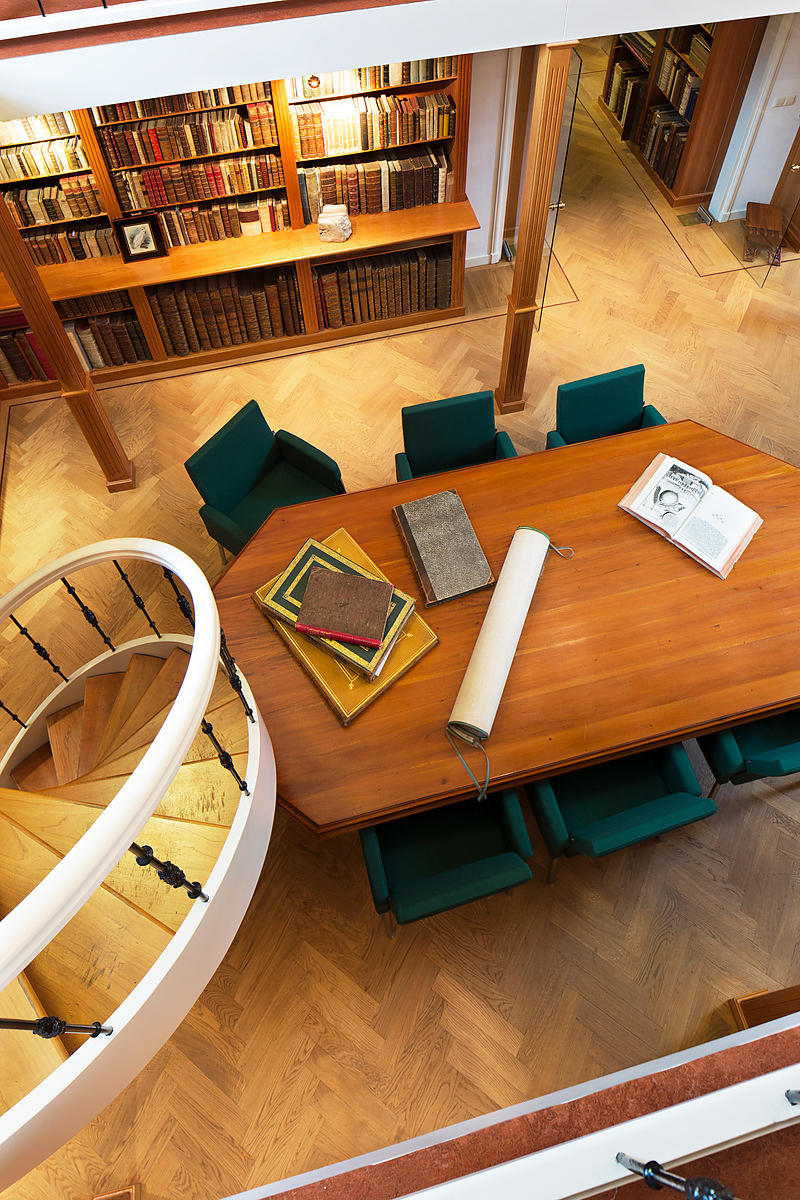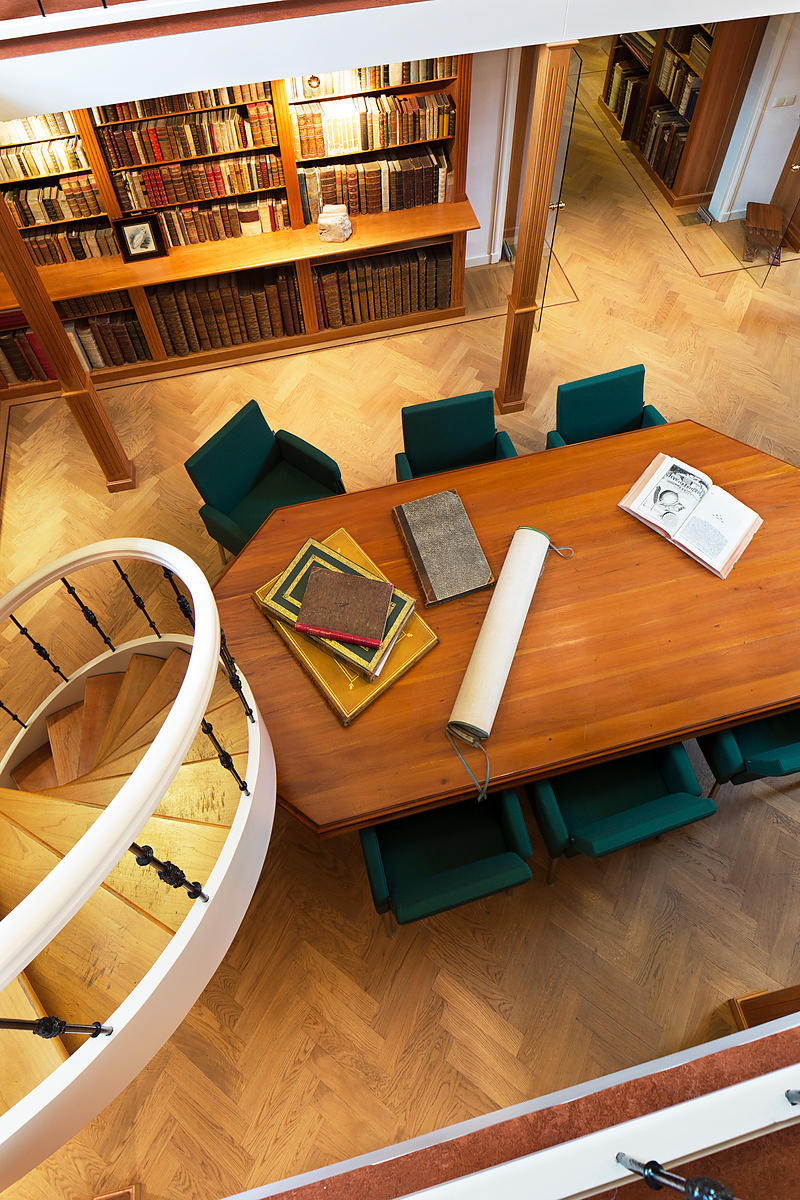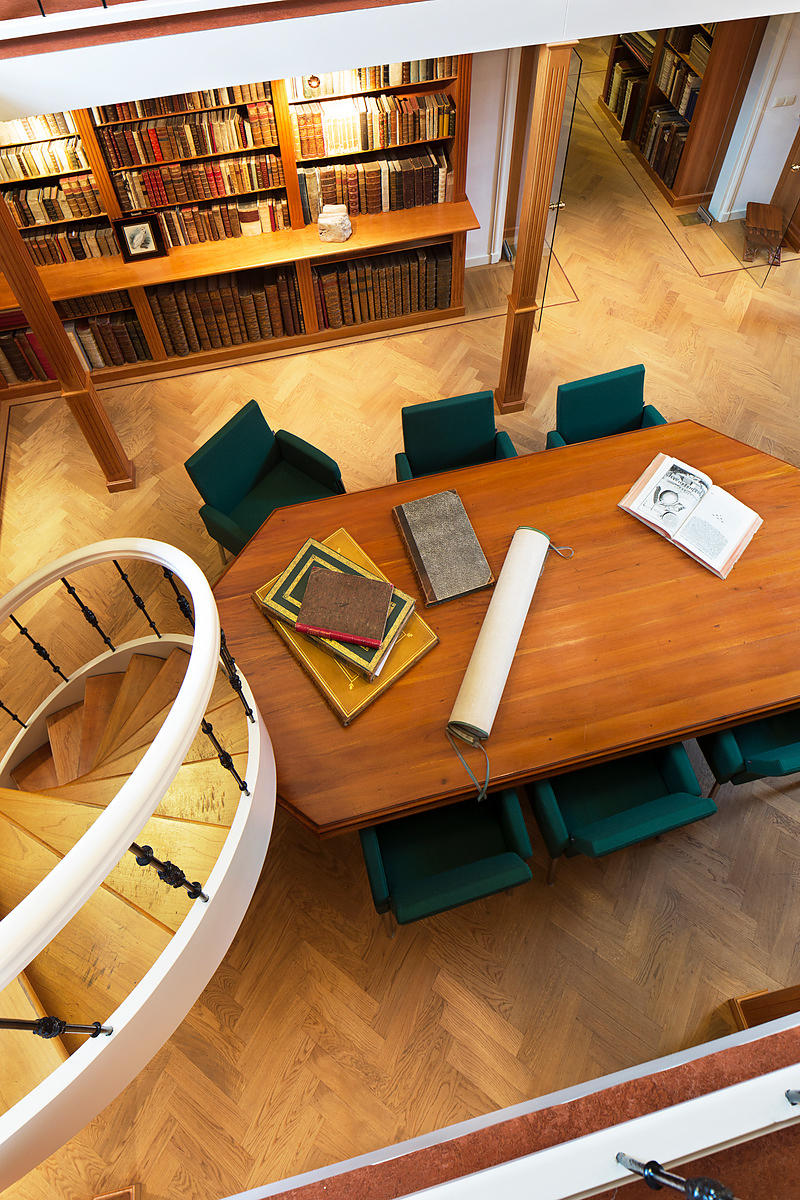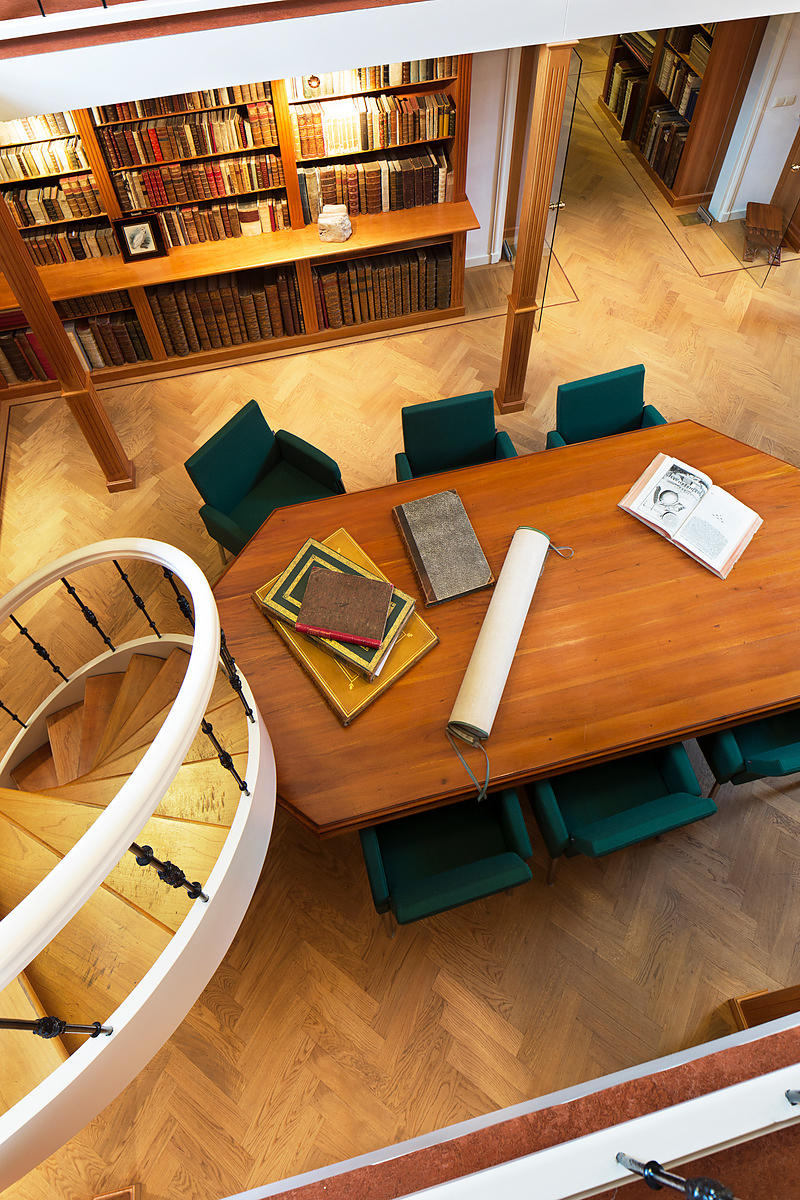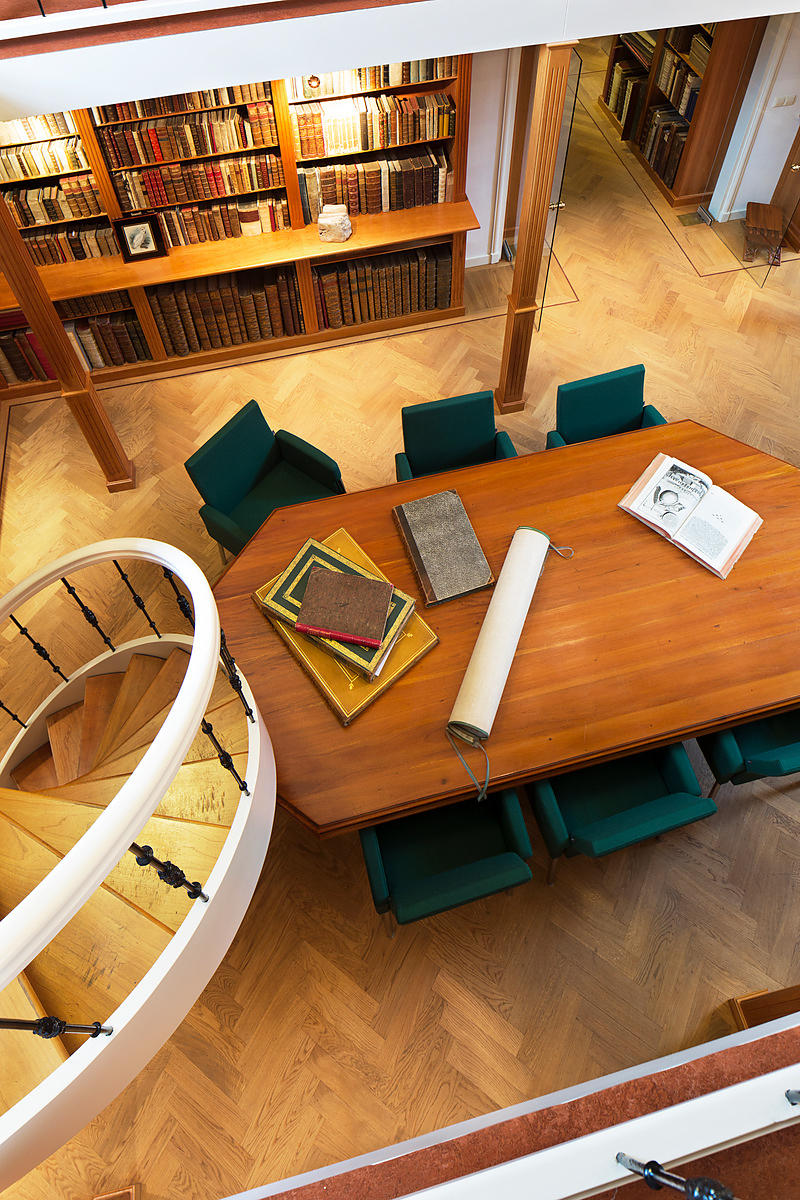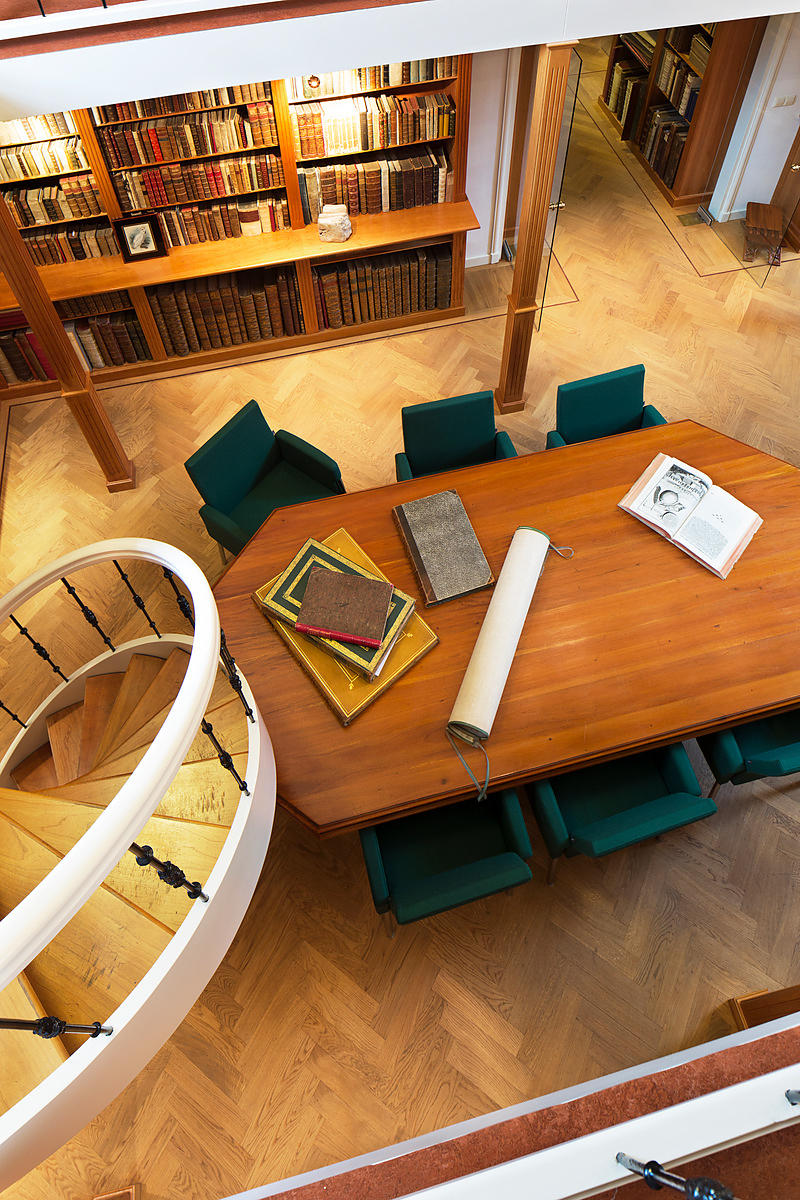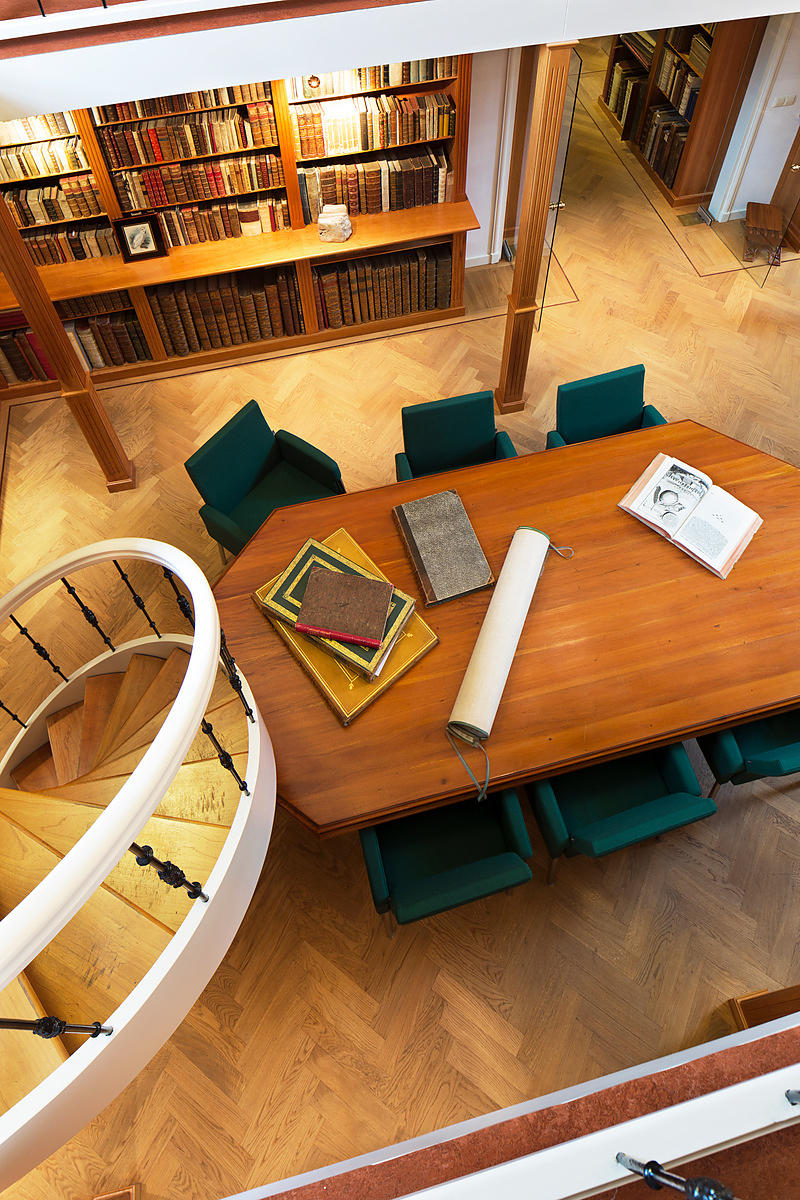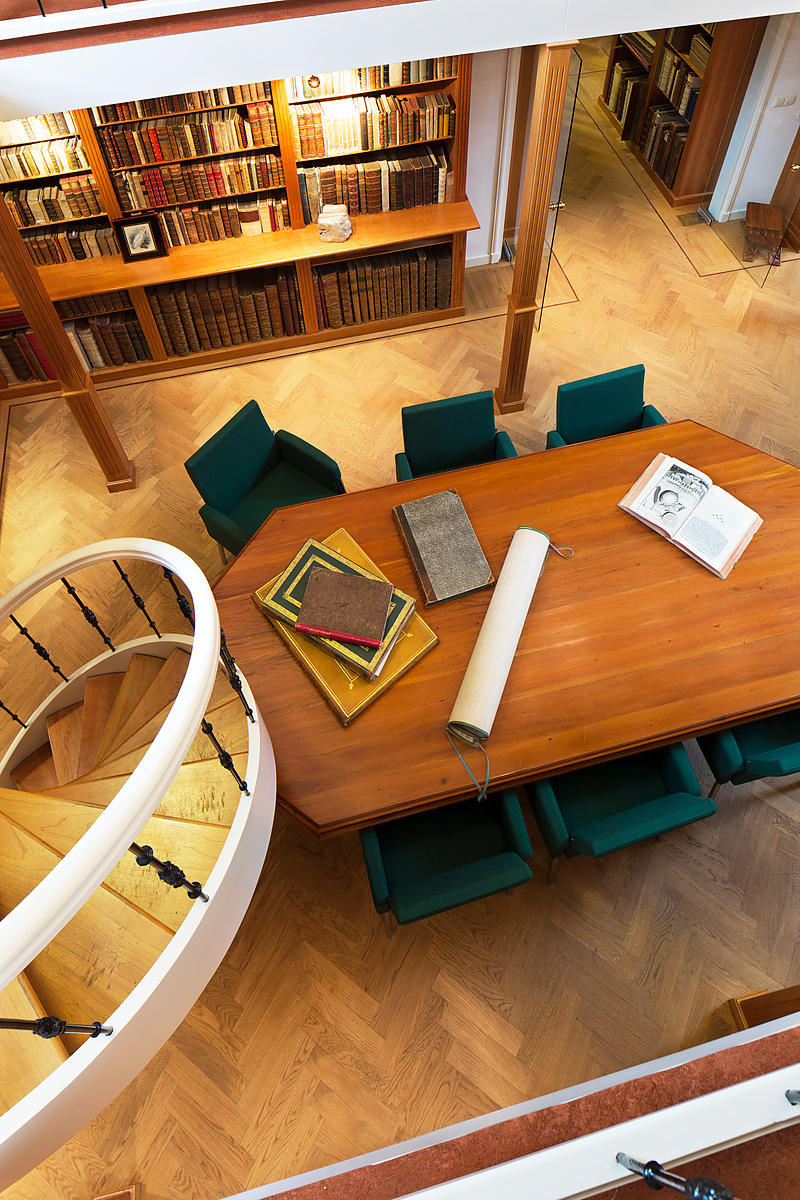 [COAT OF ARMS - LOW COUNTRIES].
[Armorial of the Bishopric of Liège and of officials of and associated with the Low Countries].
[Utrecht or vicinity?, ca. 1740-ca. 1753]. Folio (33 x 21.5 cm). Manuscript armorial with 273 coats of arms (plus 7 with names and information but with the arms left blank), nearly all coloured and (where appropriate) with gold and silver, the dated ones ranging from 1266 to 1753. Contemporary blind-tooled sprinkled calf.
€ 7,500
A manuscript armorial with 273 coats of arms, mostly of governmental or ecclesiastical officials, in several chronological series, nearly all coloured and with gold and silver where appropriate. Most of the manuscript captions give the dates the people were instated in the positions noted. It was produced beginning ca. 1740 with some additions to 1753, possibly in Liège but more likely in the Netherlands (perhaps in or near Utrecht).
Of special interest are the arms of the Governors of the Dutch East Indies 1610-"1740" [recte 1743?]). These are followed by the arms of the Teutonic Knights of the Order of Jerusalem, associated with Utrecht, 1266-1753, plus the arms of the Order itself and 2 related ones. The last and longest series gives the arms of the representatives at the Congress of Utrecht (1712-1713) which negotiated the transfer of the Southern Netherlands from the Spanish Habsburgs to the Austrian Habsburgs. Many of these representatives were not from the Low Countries.
With bookplate and library stamp. In good condition, with some early repairs to the corners or backs of a few leaves. The boards are warped and the hinges cracked, with a few small defects on the back board, but the tooling remains clear.

Related Subjects: