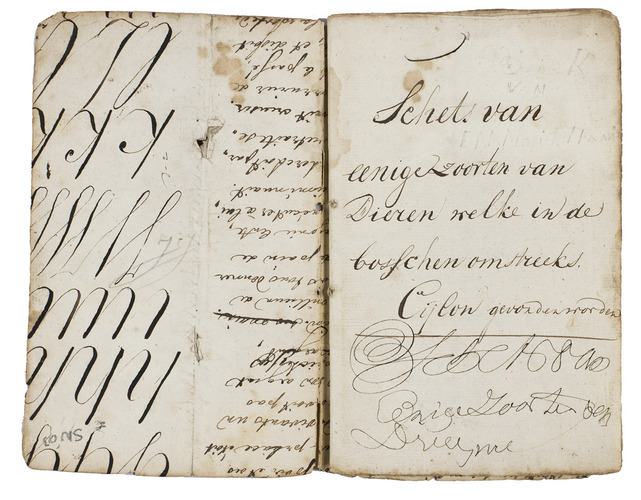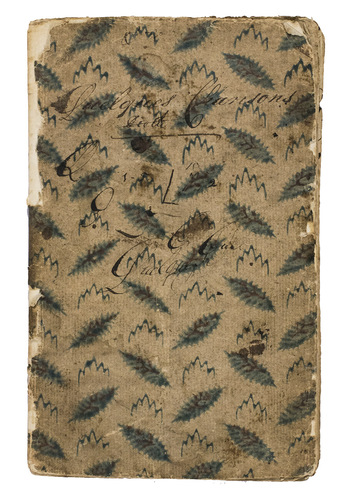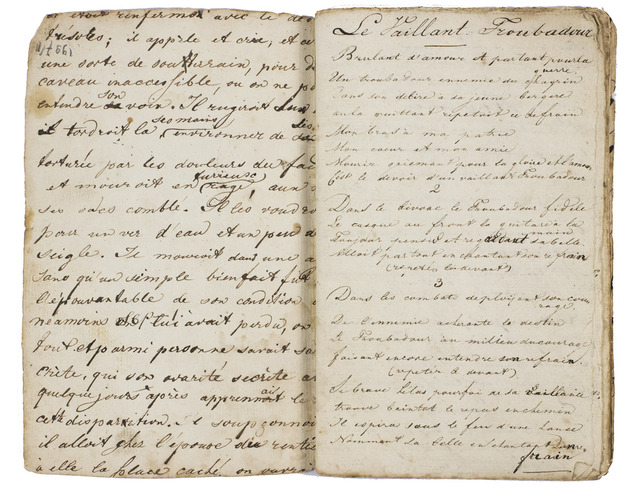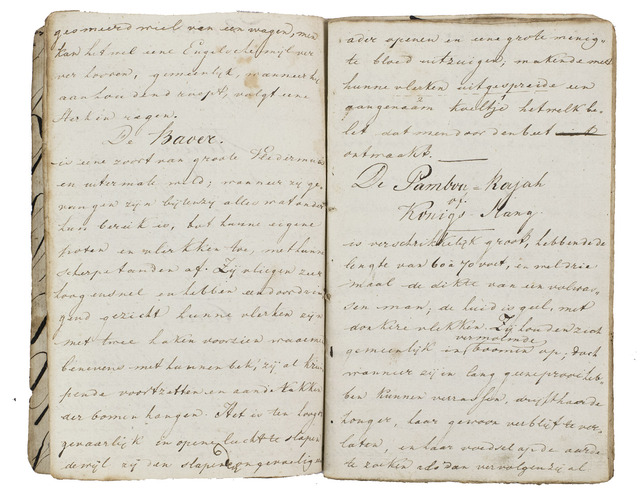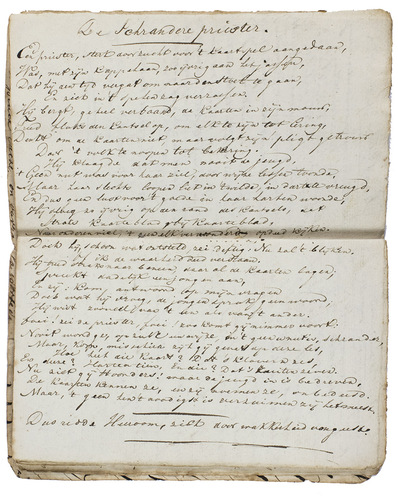 [MANUSCRIPT - CEYLON - NATURAL HISTORY].
Schets van eenige zoorten van dieren welke in de bosschen omstreeks Cijlon gevonden worden.
[Ceylon (Sri Lanka) and the Netherlands?], [18th or 19th century?]. 8vo (16.5 x 10.5 cm). Written in a late 18th-century or early 19th-century cursive in French and Dutch.
With: (2) [MANUSCRIPT - FRENCH & DUTCH POEMS AND SONGS]. [Quelques Chansons]. Contemporary decorated paper wrappers. [28] pp.
€ 1,750
Ad 1: An interesting manuscript probably written by a Dutch person in the service of the VOC (Dutch East-India Company) during the time the VOC had trading stations and later was ruling Sri Lanka until 1802. Remarkably, the majority of the birds, snakes and other animals described here, are described by the same indigenous names as those used by Jacob Haafner in his Reize te voet door het eiland Ceilon (1754). The birds, other animals, plants and trees described include: a "kiroudin" (a kind of eagle or harrier native to the Malabar coast), the "pambou-rajah of konigs slang" (poisonous "Royal" snake), a "rollewaijs" (a Rollewai, a kind of bat, typical for Ceylon), the "tijger-royal" (Royal tiger), the "anacondo" (an anaconda or water boas, a large snake), a "alamaram/wortelboom" (mangrove tree), the "ananas" (pineapple), the "casjou" (cashew nut), and "mangas" (mangos), among many others.
Ad 2: A manuscript written in French and Dutch, consisting of thirteen humorous poems and songs in French and Dutch. This part was probably added a few decades after the text on the natural history of Ceylon by the same author, possibly after their return to the Netherlands(?). It is written in a later hand (upside down and back to front from p. [28] to p. [15]): 6 humorous poems in French: "Le vaillant troubadour", "Romance" in 3 stanzas, "Romance de la petite Condrille" in 3 stanzas, [no title] in 3 stanzas, [no title] in 5 stanzas, and 7 humorous poems in Dutch: "Toverfluit", "Oost-Indië boven", [a riddle], "De schrandere priester", "De getrouwe raad", "De gereede raadgever", and finally "De predikant en de dorpsschout".
With manuscript annotations on the wrappers, mainly repeats of the supposed title: "Quelques Chansons". The wrappers show clear signs of wear, with some paper loss to the spine and edges of the wrappers. With manuscript writing exercises and an excerpt of a French text on the paste-downs/inside of the wrappers. Otherwise in good condition. cf. Valentijn, V (1726), pp. 50-54.
Related Subjects: