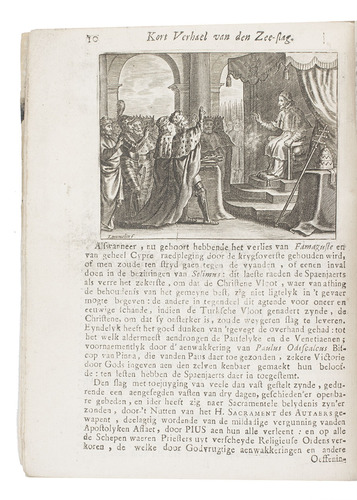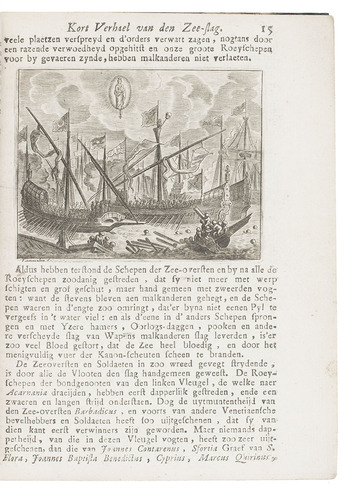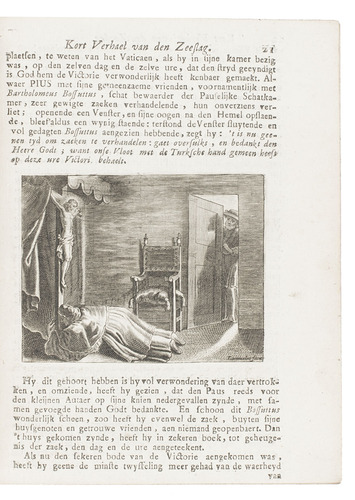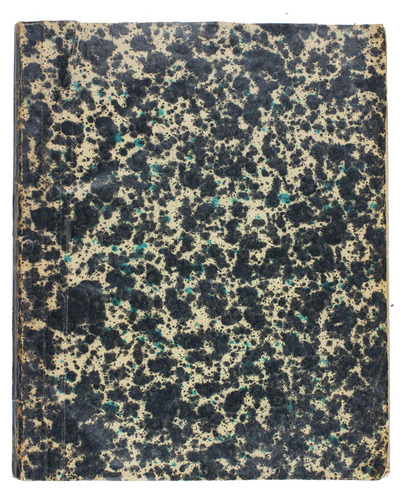 [MARITIME HISTORY].
Beschryving van de konstryke verciering en voortreffelyken toestel, ... ter gelegentheyd van het twee honderd-jaerig jubilé van de ... victorie, ... over een veel talryker Turksche vloot by Lepanten in 't jaer 1571. den 7. October, gemeenelijk genaemd, den zeeslag van Don Jean, van Oostenrijk, ... van den 6. tot den 13. October, van dit ... jubeljaer [chronogram 1771].
Antwerp, Pieter Johannes Parys, (approbation: 1771). 4to. With 3 engraved illustrations in the text. Lacking the integral frontispiece. 19th-century chemical-marbled glazed paper wrappers. 79, [1] pp., lacking frontispiece (pp. 1-2).
€ 1,750
Rare work detailing the Antwerp Feast of Our Lady of Victory on 7 October 1771, commemorating the Battle of Lepanto (7 October 1571), where the Holy League famously defeated the Ottoman fleet off the coast of western Greece. It opens with an account of the battle, followed by detailed descriptions of the commemorative festivities.
At the time of the battle, the Ottoman Empire was regarded as a serious threat to Christendom and the victory encouraged false hopes of its imminent collapse. Pope Pius V instituted the annual Feast of Our Lady of Victory, which was changed into Our Lady of the Holy Rosary under Gregory XIII, and is today known as the Feast of Our Lady of the Rosary.
Lacking the frontispiece, otherwise in good condition. UniCat Belgium (7 copies); not in KVK/WorldCat.
Related Subjects: