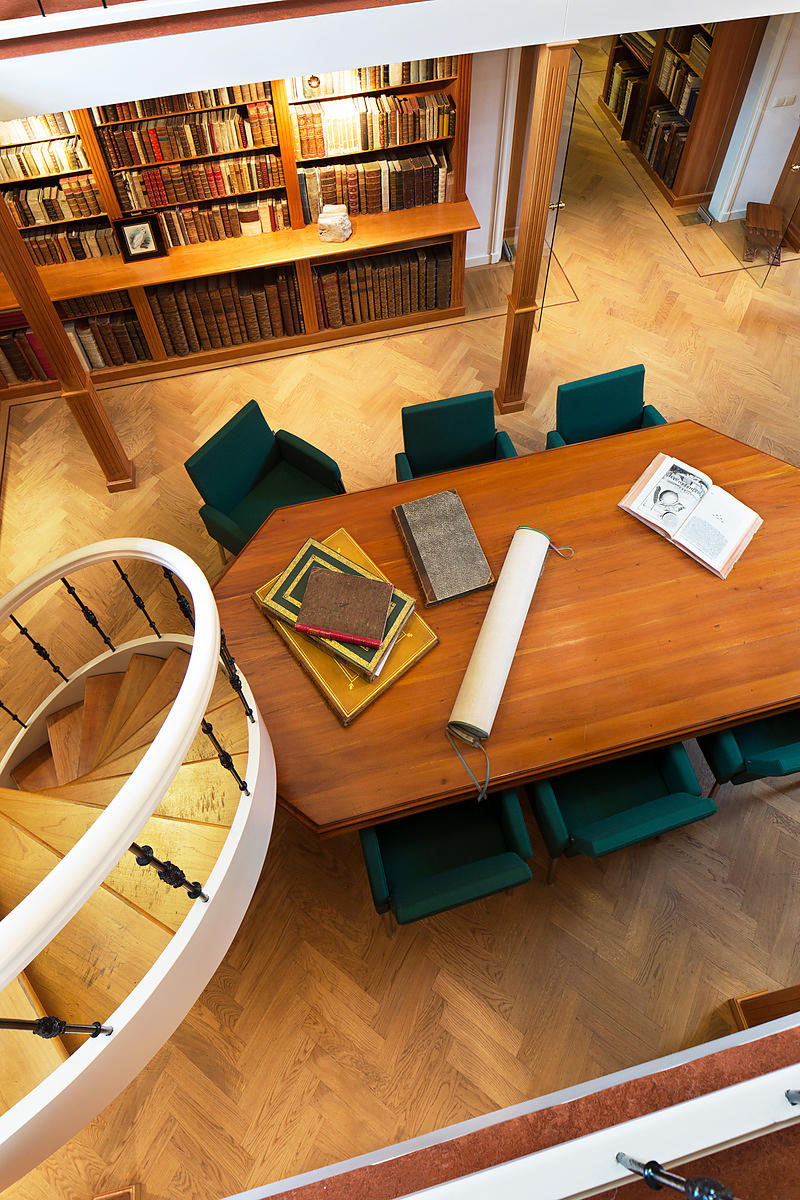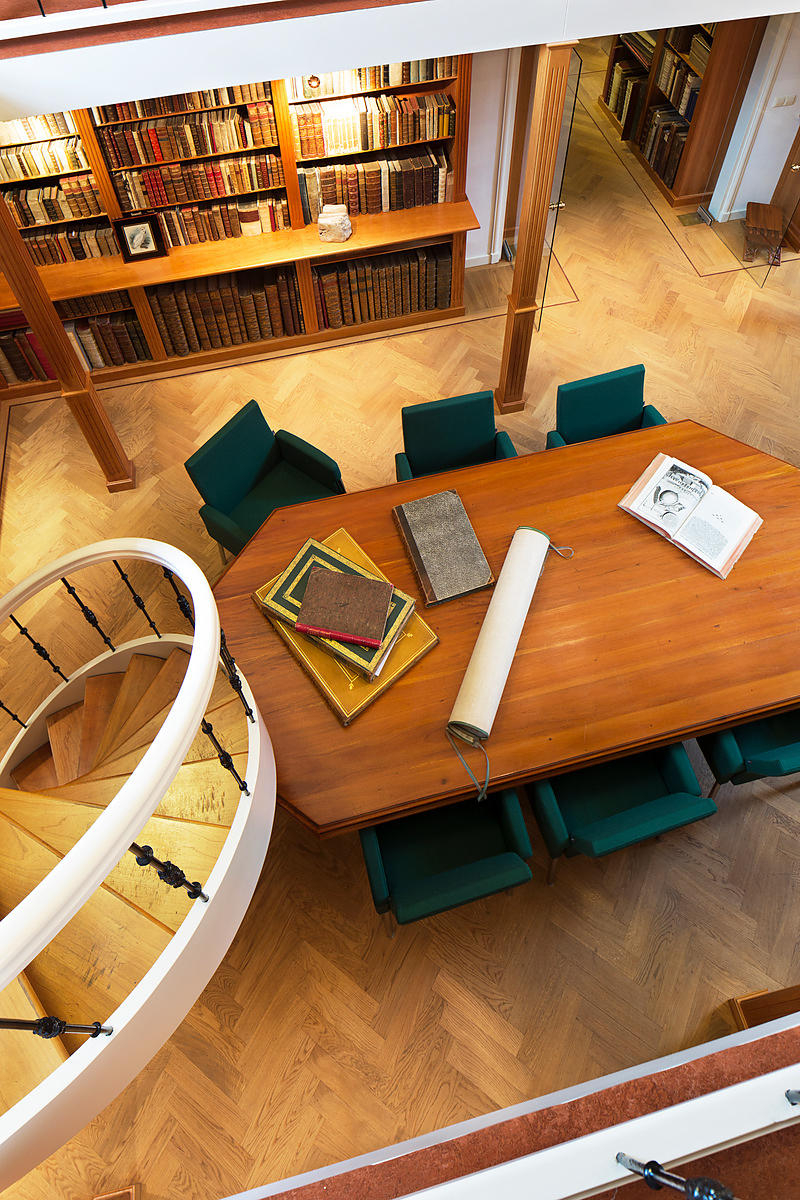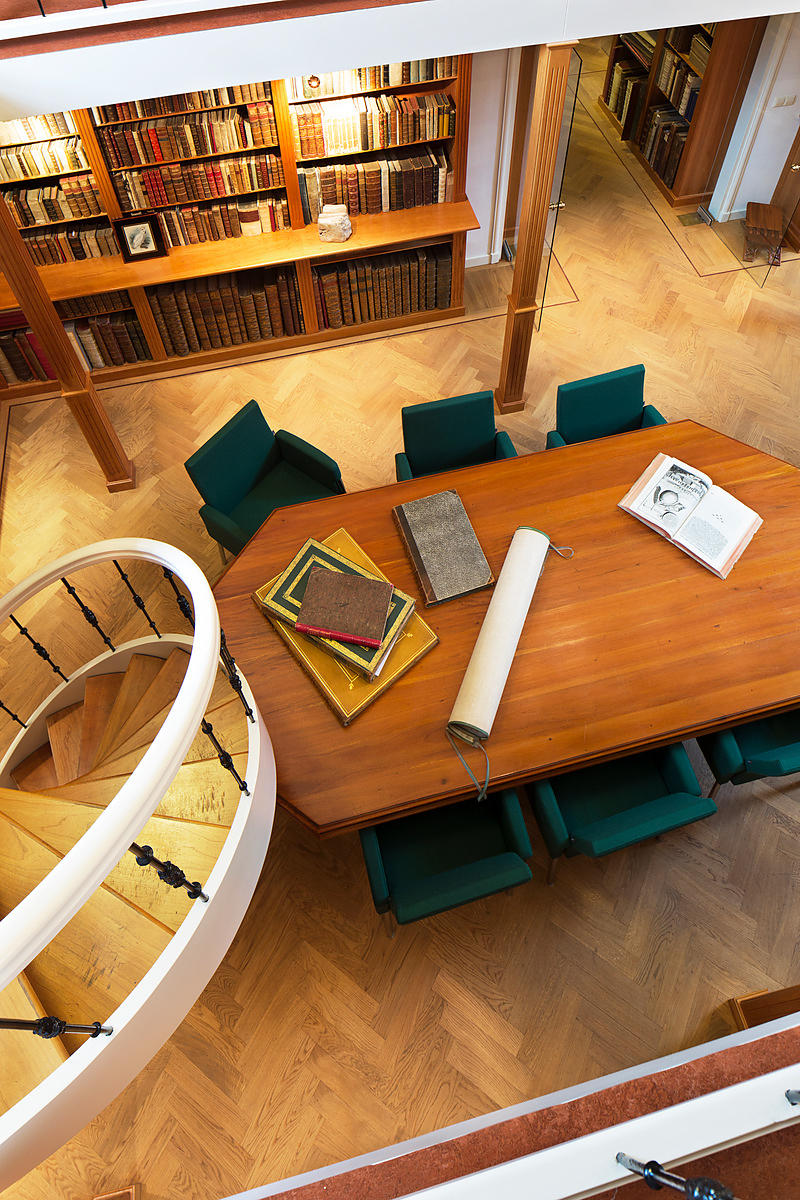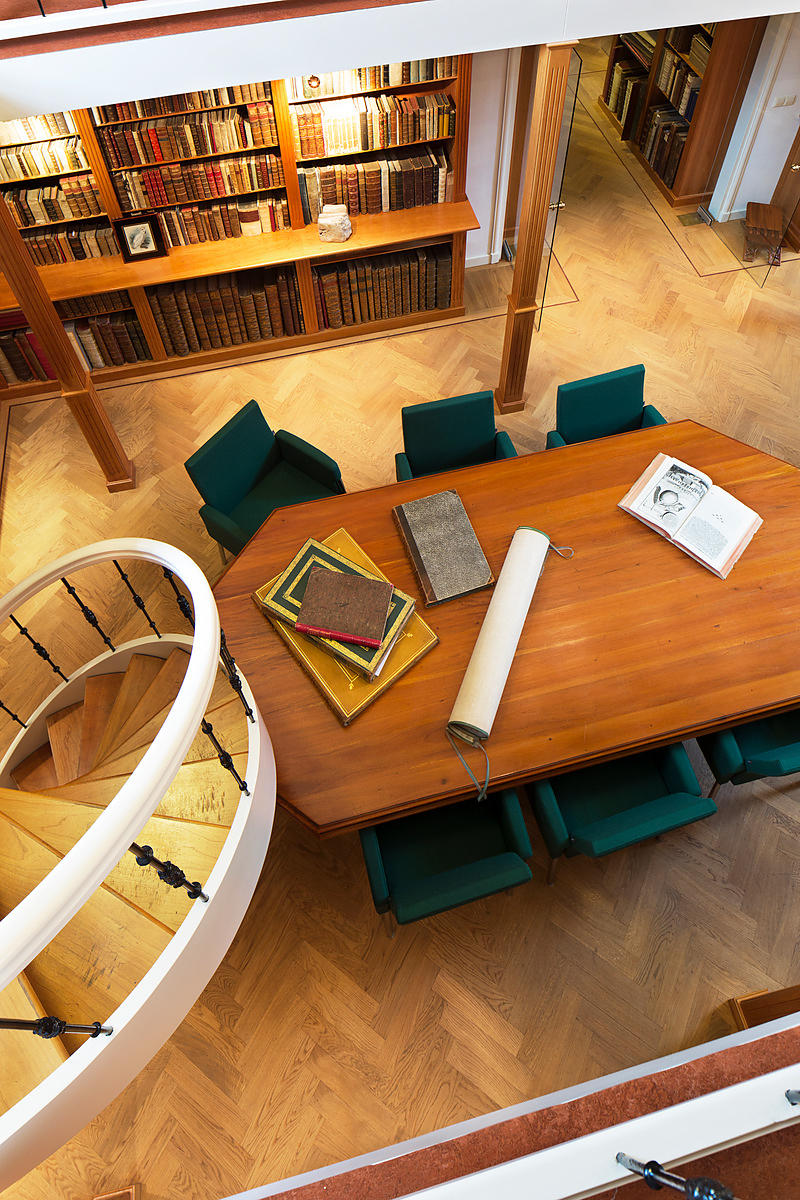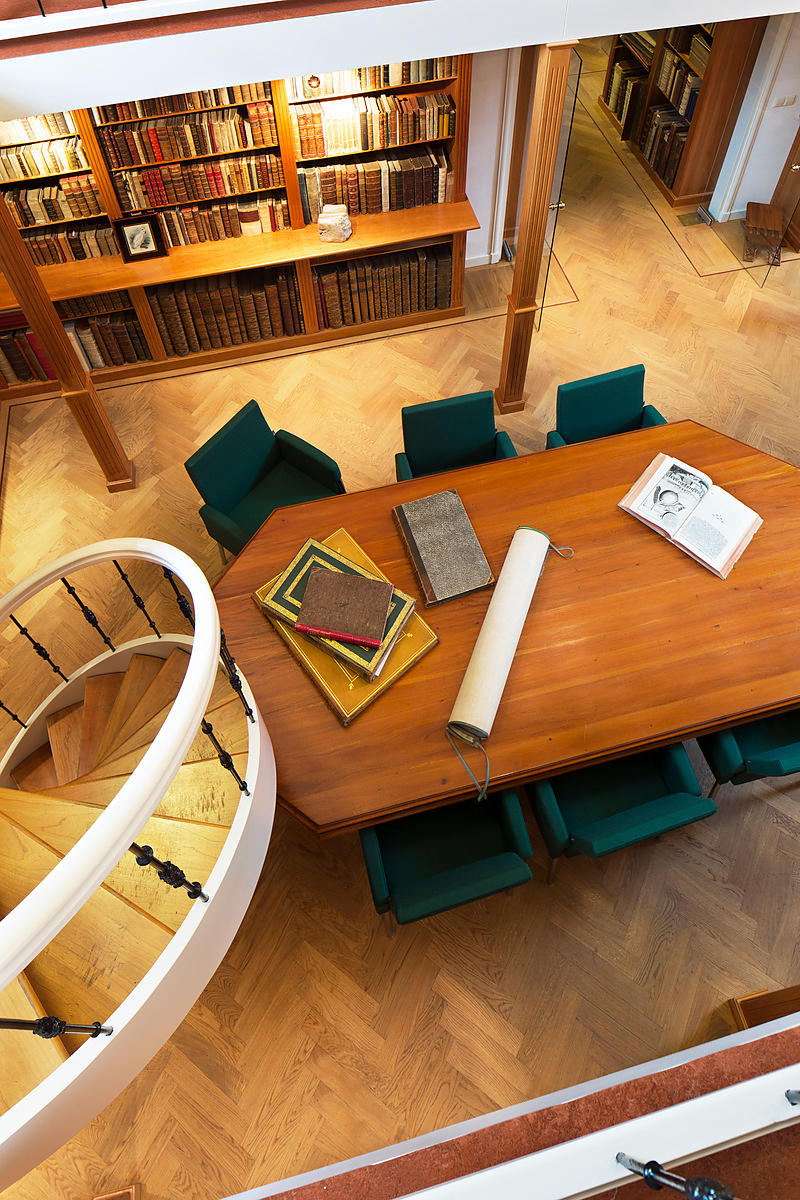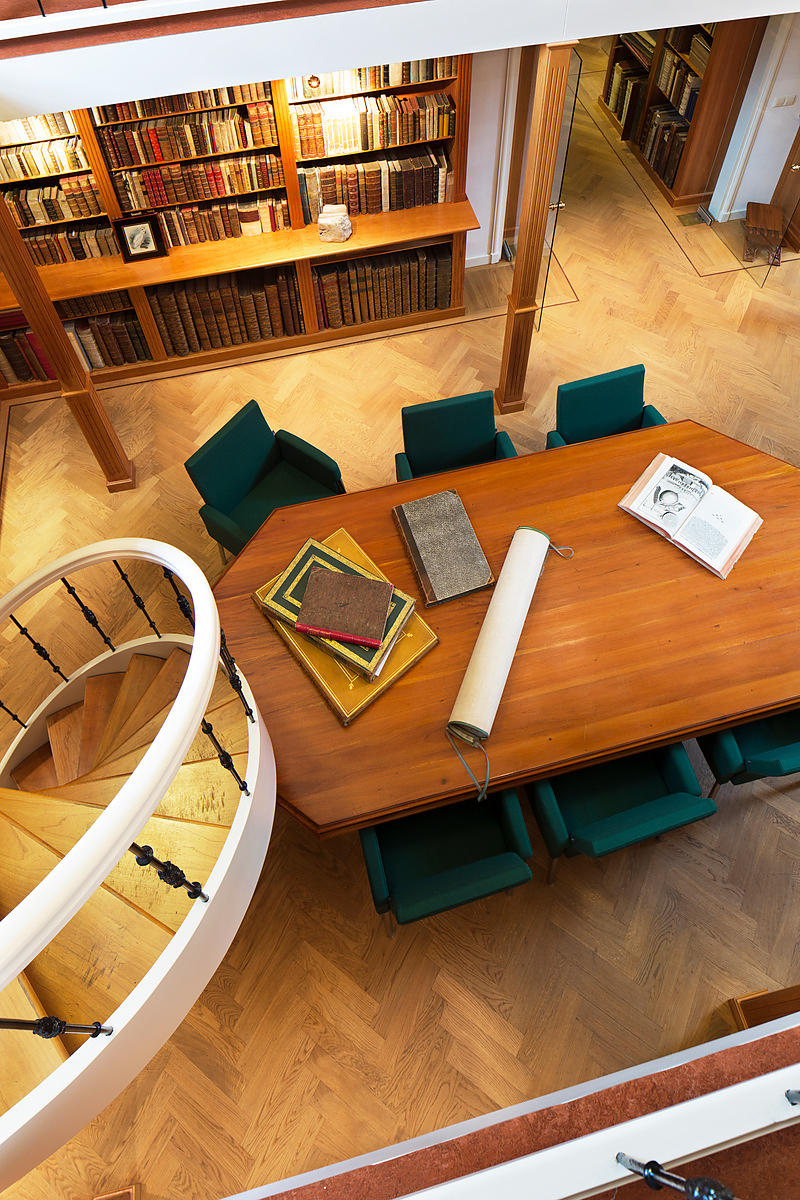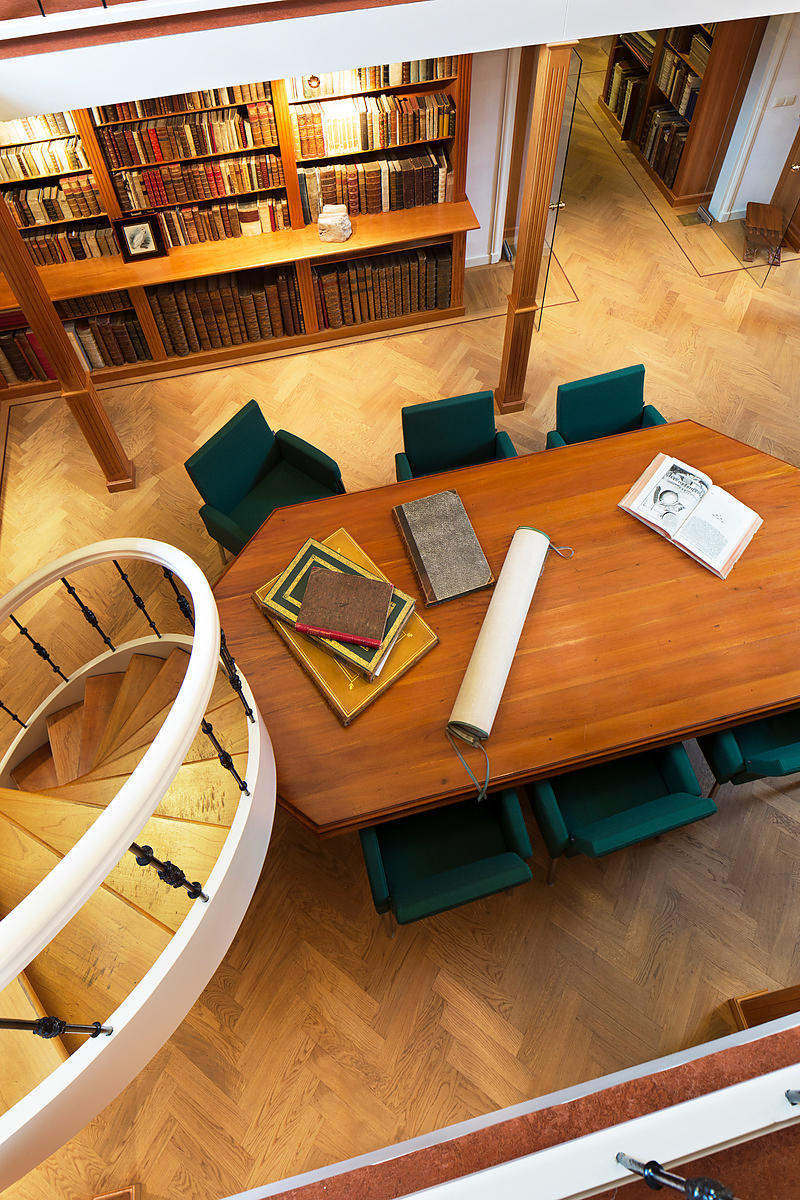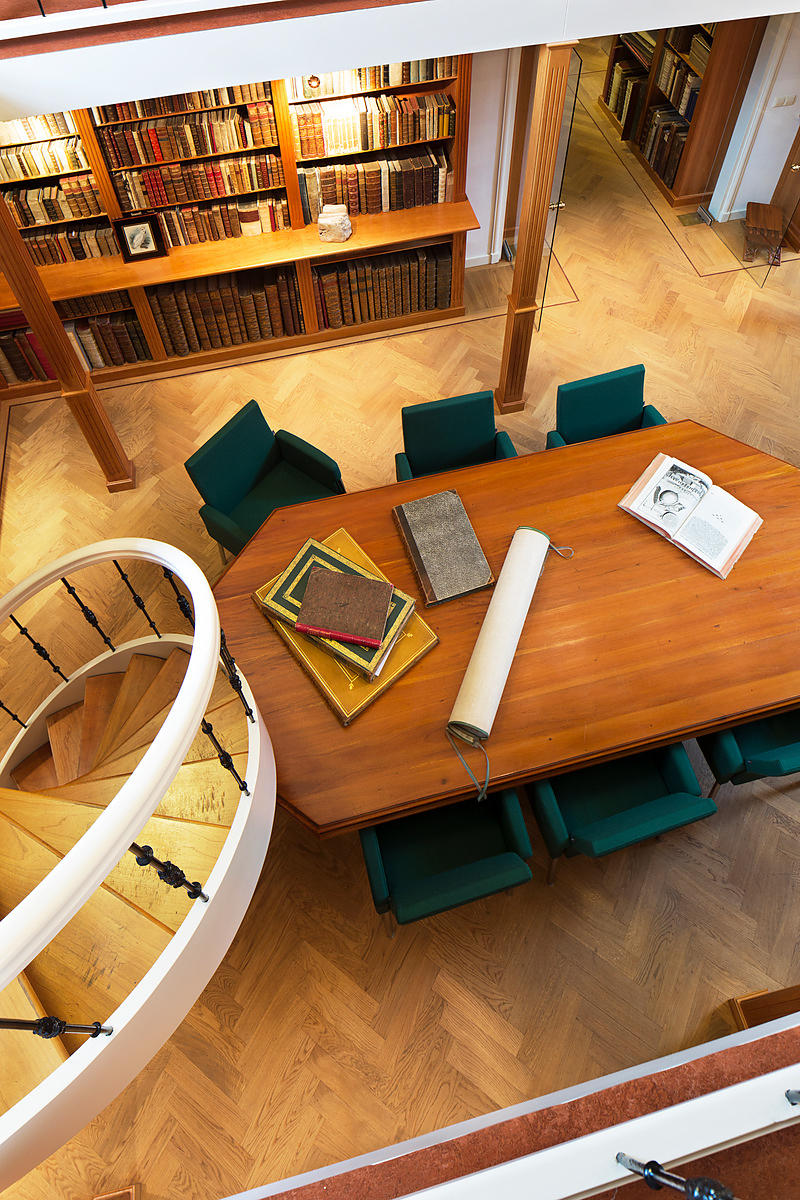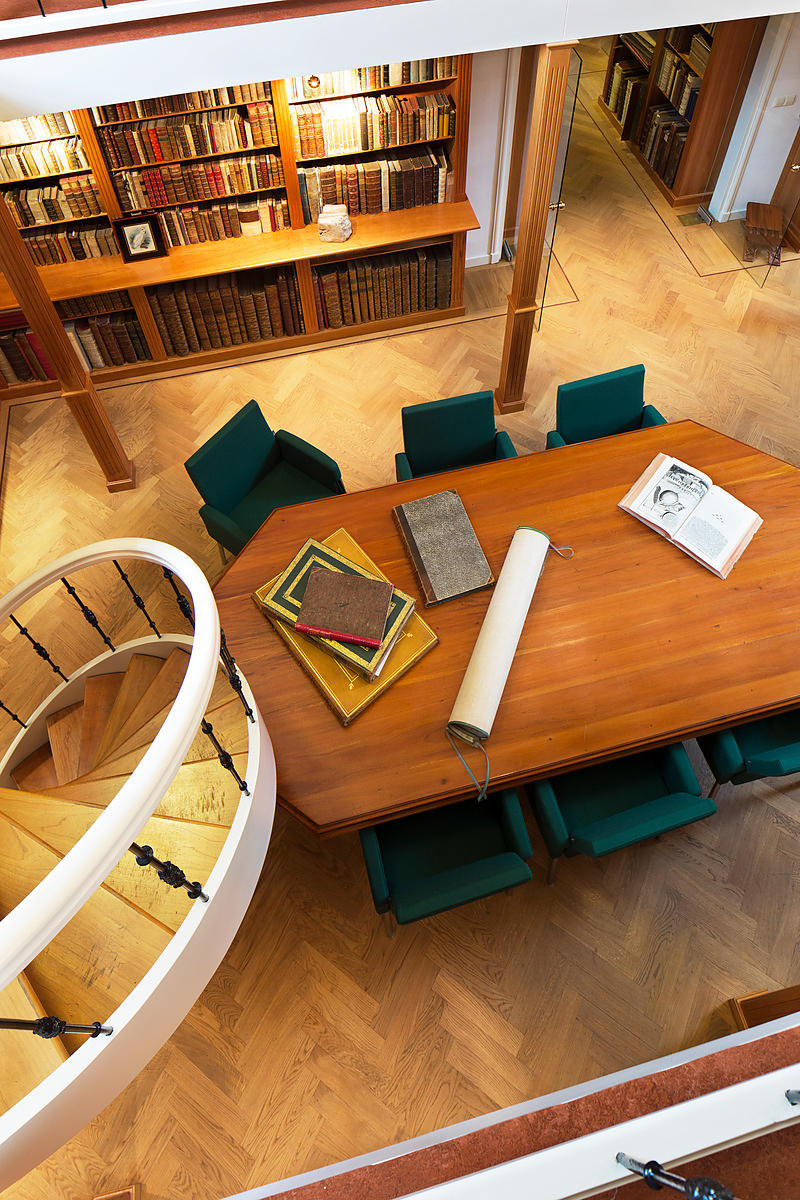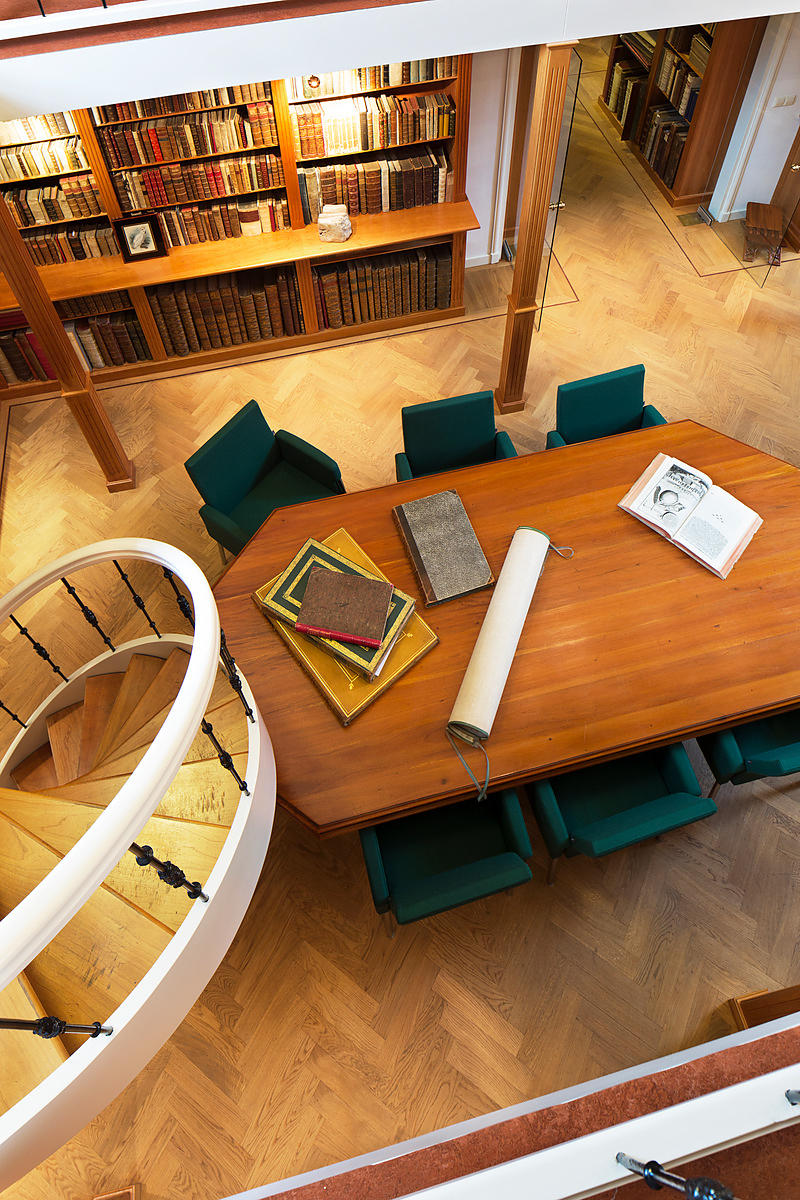 BLOEMAERT, Abraham.
Sylva anachoretica Aegypti et Palaestinae. Figuris aeneis et brevibus vitarum elogiis expressa. Abrahamo Blommaert inventore. Boetio a Bolswert sculptore.
Antwerp, Hendrik Aertssens for the author, 1619. 4to. With 2 engraved title-pages and two series of 25 numbered engravings by Boetius à Bolswert after Abraham Bloemaert (14 x 9 cm), lacking the engraved frontispiece. Contemporary vellum.
€ 3,950
First edition published in book form, with letterpress text and a new title, of two series of engravings depicting male and female saints and hermits. They were made by the notable Dutch engraver Boetius à Bolswert (ca. 1585-1633) after the well-known Dutch painter and draughtsman Abraham Bloemaert (1566-1651), with short letterpress biographies by the Jesuit hagiographer Heribert Rosweyde (1569-1629).
The prints were originally published ca. 1610 as two separate series by Boetius à Bolswert himself, containing only the name of the saints as in the present state. A second state of the plates is known with a two-line distich below the prints, usually dated 1612, but according to Roethlisberger these may actually have been published after the present 1619 publication in book form.
With an inscription on title-page ("Donum R.P. Heriberti Rosweydi Soc. Jesu."), saying the book was donated by the Jesuit author of the text, Heribert Rosweyde. Furthermore with a bookplate, collector's stamp and several early owner's inscriptions, two of them struck through. Lacking the dedication and engraved frontispiece (which should follow the letter-press general title-page). Slightly browned throughout and some foxing and minor soiling to the outer edges. Binding slightly warped and with some minor damage to the spine, but otherwise good.
Brunet I, col. 976; M.G. Roethlisberger, Abraham Bloemaert and his sons (1993), vol. 1, pp. 171-183 and vol. 2, figs. 262-317; cf. Hollstein (Dutch & Flemish) II, p. 66, nos. 355-378 & 379-403 (1610 ed.), III, p. 63, nos. 96-119 ("1612" ed.).
Related Subjects: