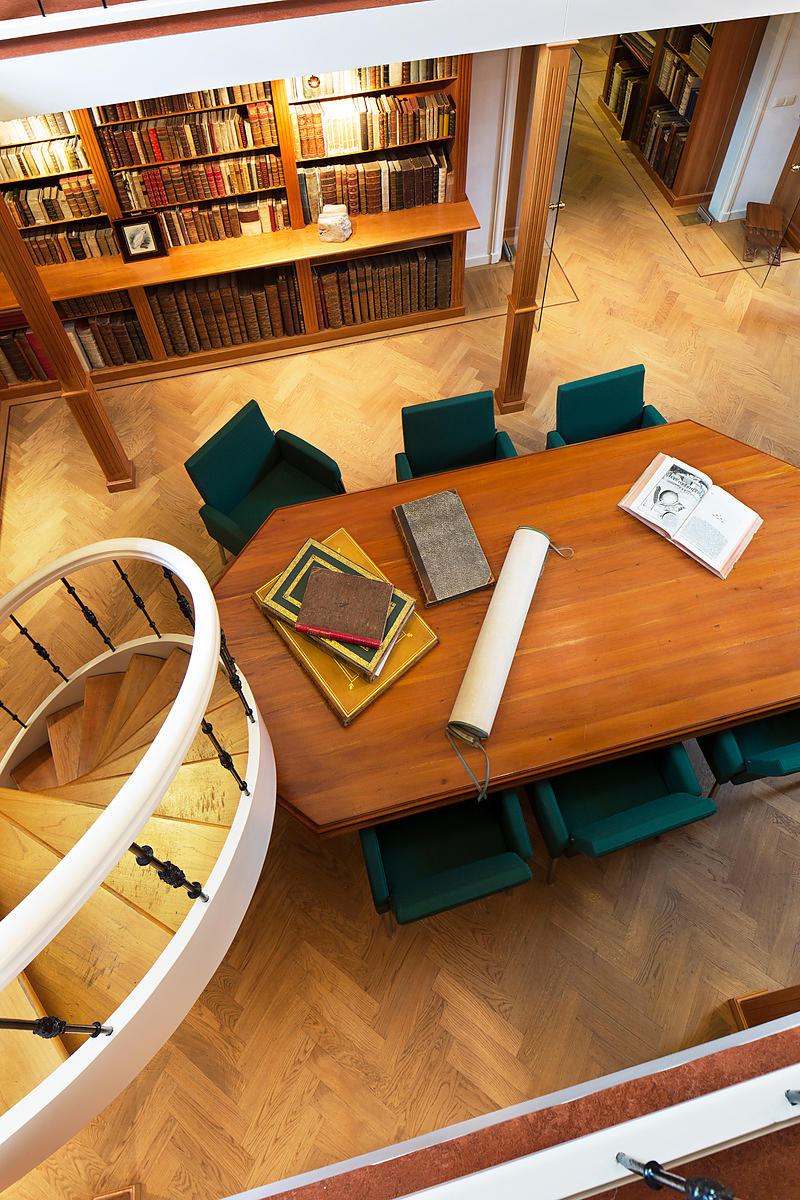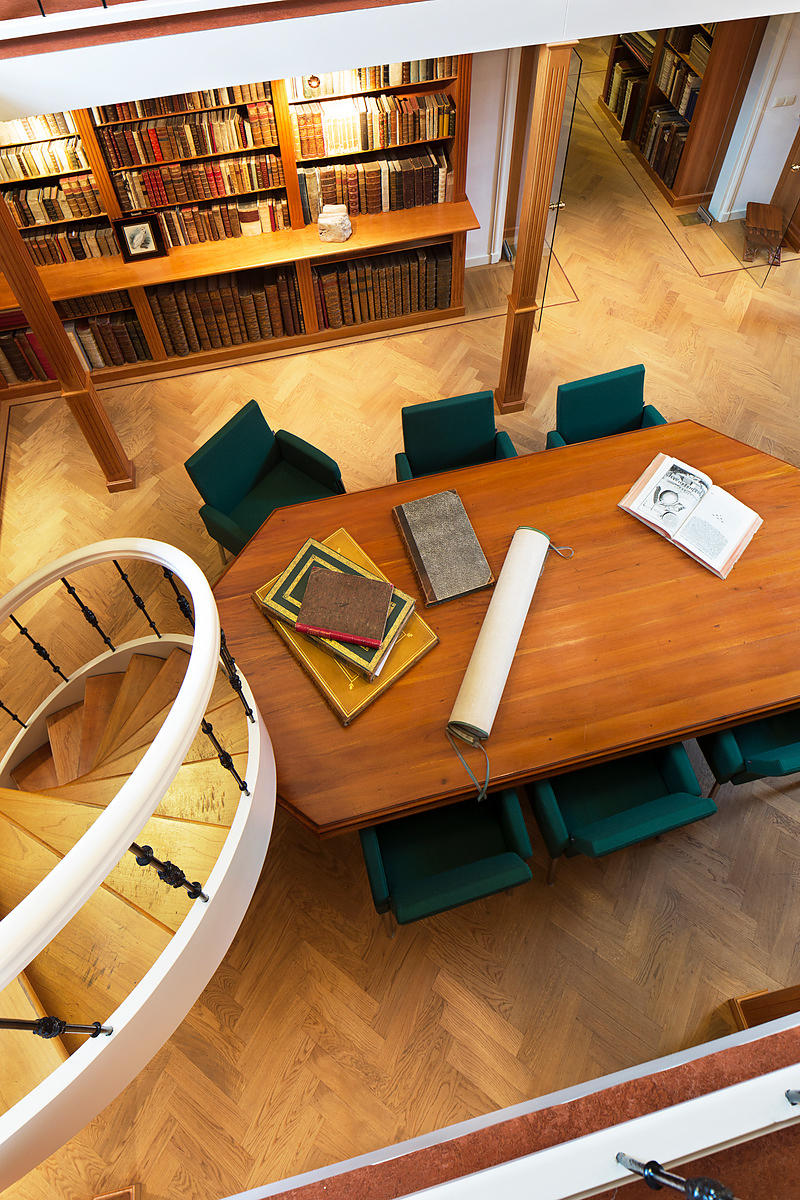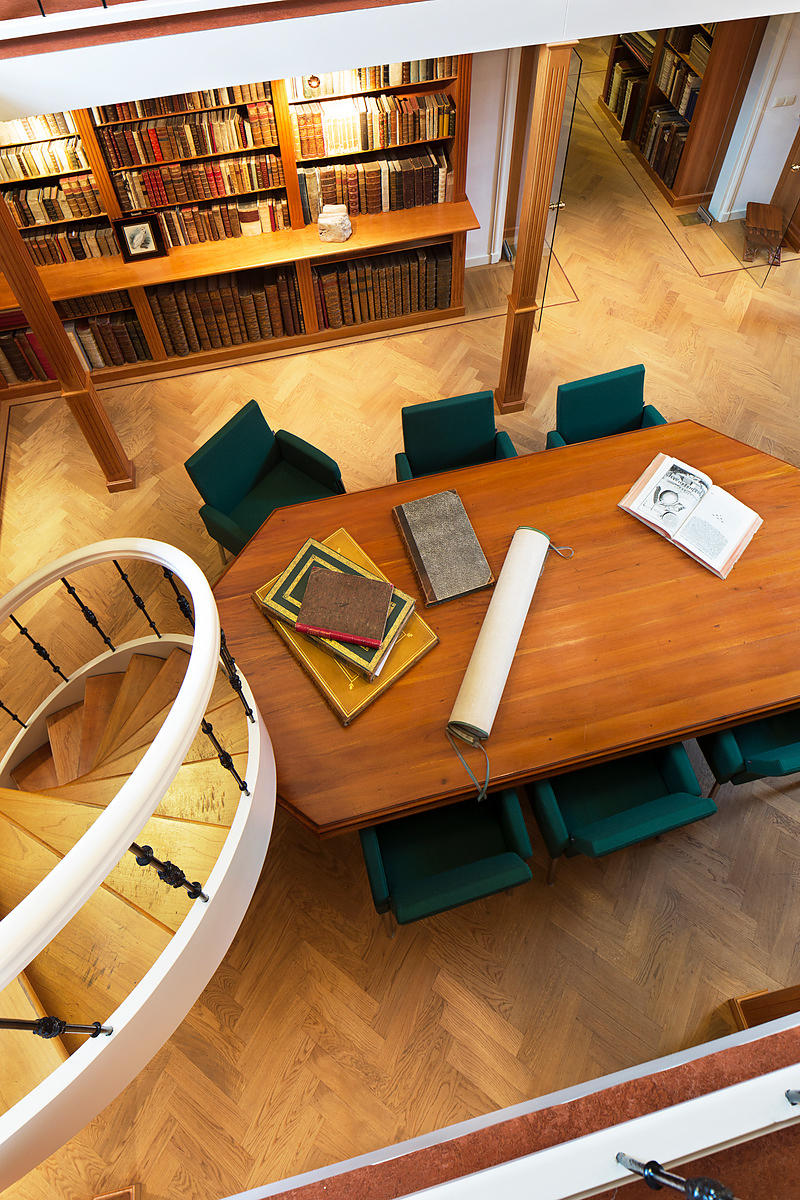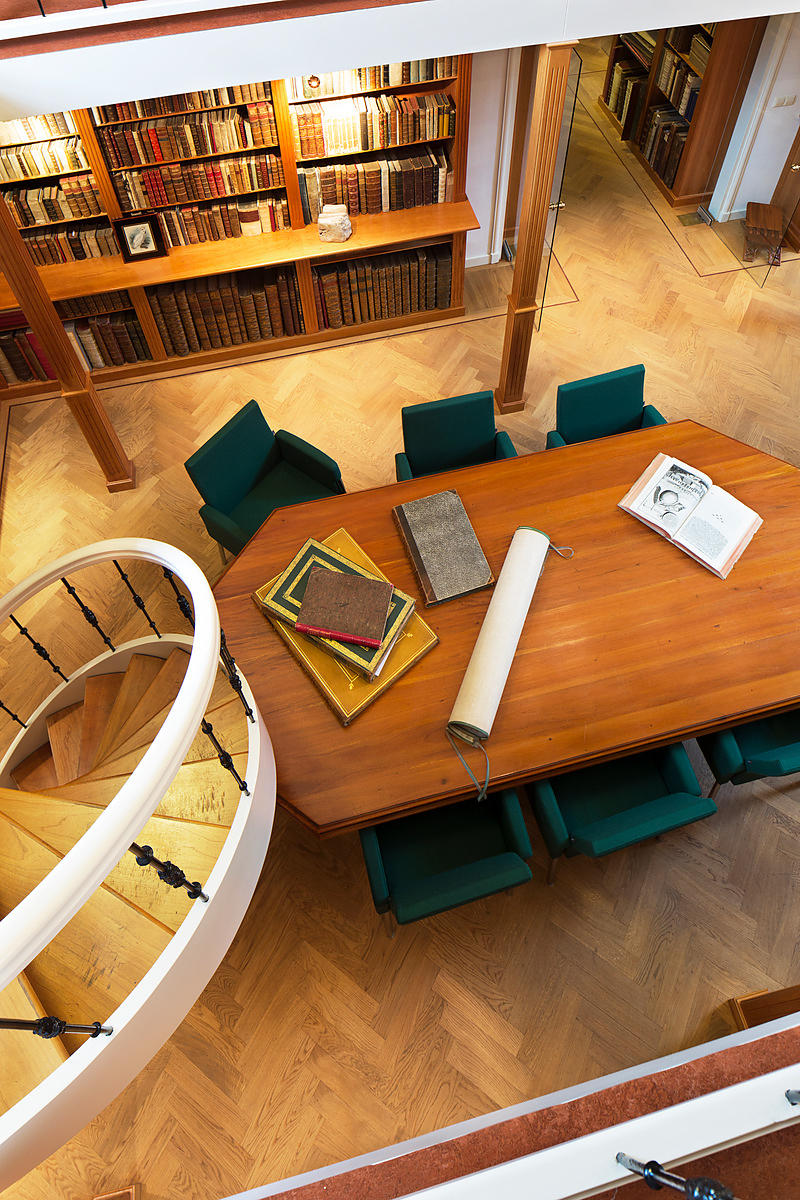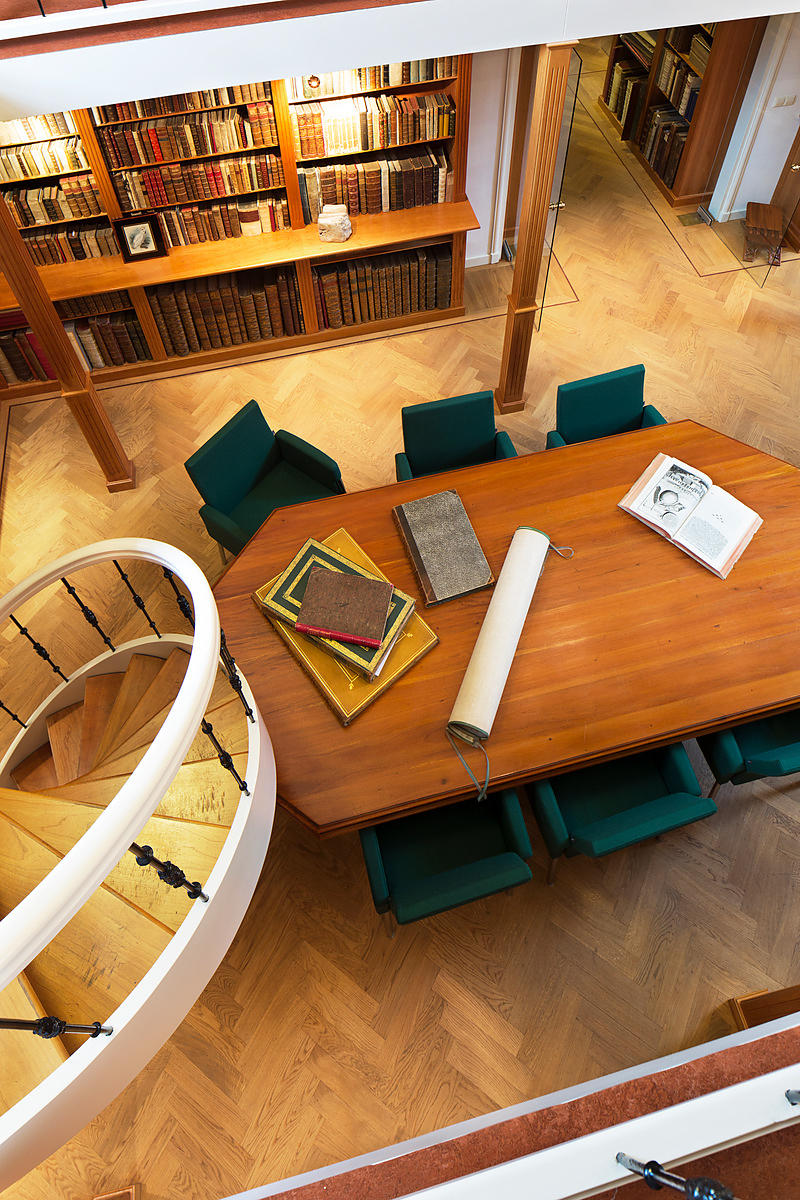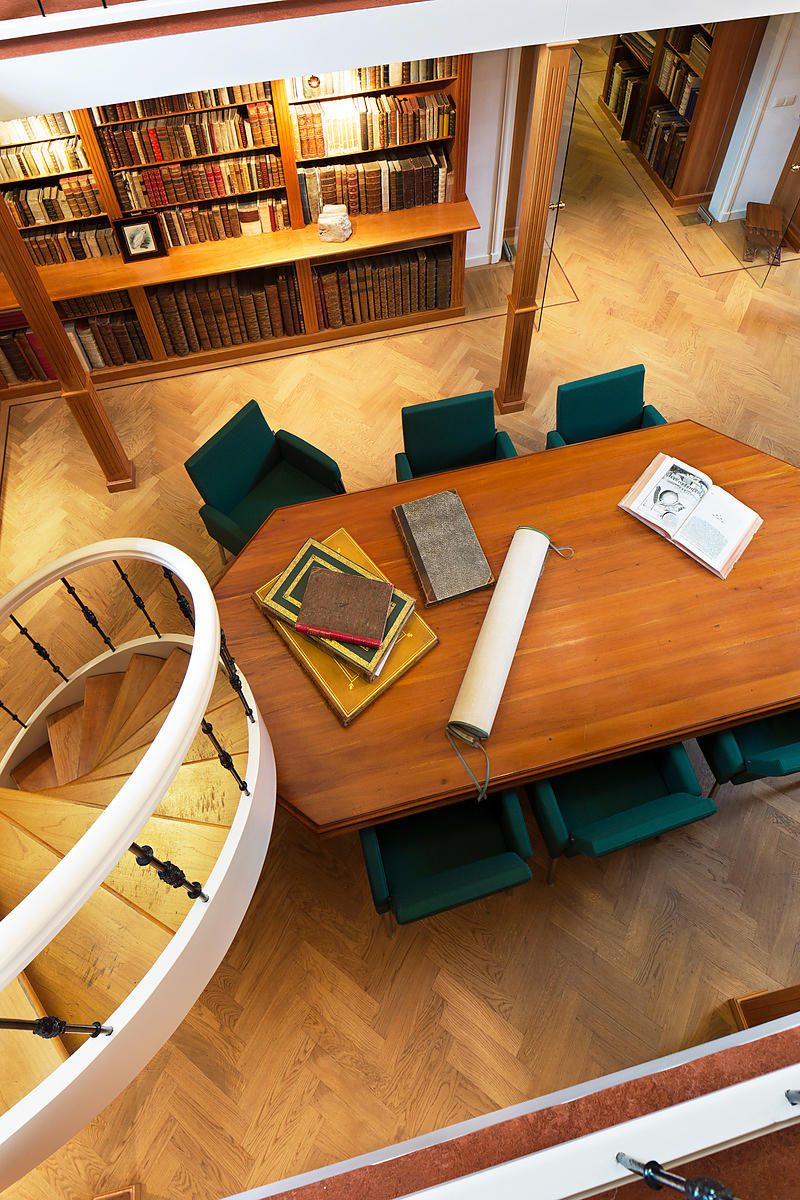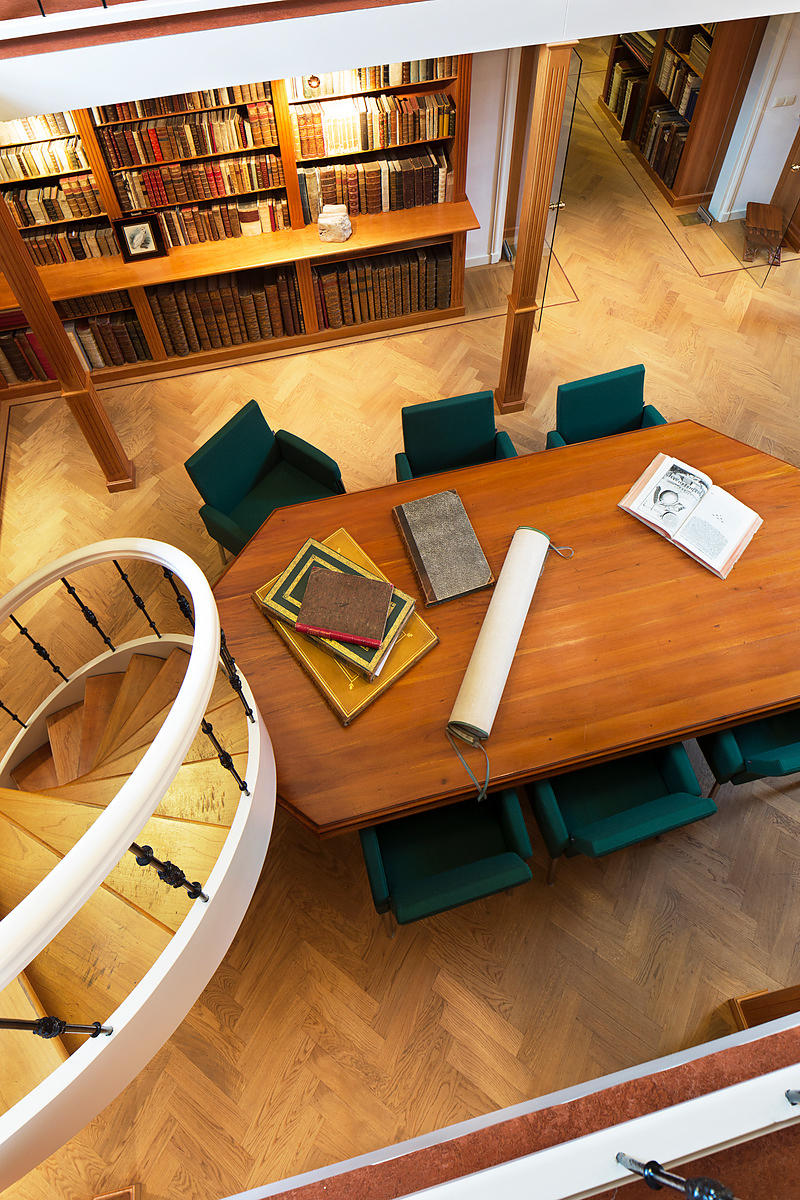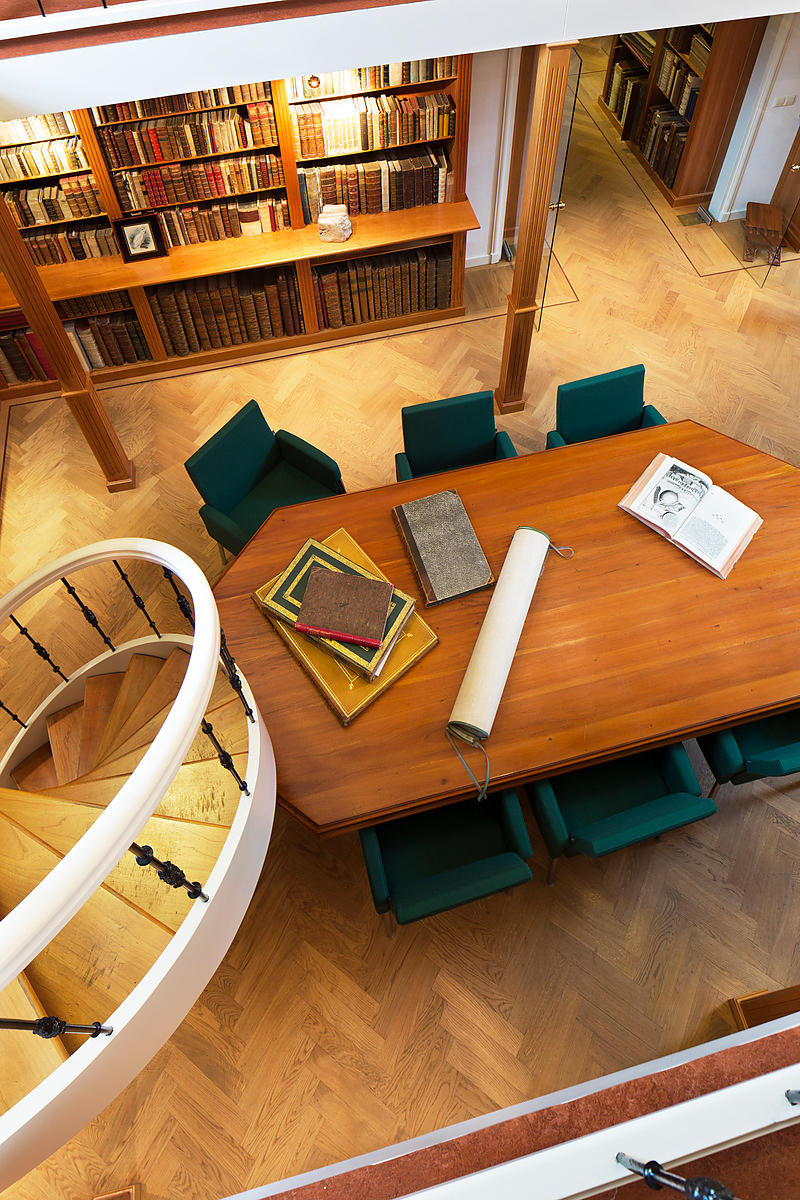 CERVIO, Vincenzo.
Il trinciante . . ., ampliato, et ridotto a perfettione dal cavallier reale Fusoritto da Narni.
Venice, heirs of Francesco Tramezini, 1581. 4to. With woodcut printer's device on title-page and 3 woodcut plates (1 folding), showing carving knives, forks and a carving iron, and fowl ready for carving, with parts labelled. Modern dark brown, gold- and blind-tooled reversed calf. [4], 44 ll.
€ 15,000
Rare first edition, in the original Italian, of an elaborate gastronomic treatise, detailing the carving and serving of meat, fish, fruit, shellfish and fowl. Cervio's work is superior to the essays of his predecessors Romoli and Scappi, making it the most complete Renaissance treatise on the art of culinary carving. It includes no fewer than 74 chapters and promotes the Italian method of carving, where one holds the food up in the air with a fork and carves it in this posture, transforming the operation into a spectacular performance for the diners to admire. The treatise, moreover, provides "much information about the foods eaten at an Italian court of that period" (Davidson).
Cervio Vincenzo (ca. 1510-1580) was an officer in the household of Cardinal Alessandro Farnese.
With 1 plate slightly shaved, affecting only the butt of the handles of 1 knife and a carving iron, and with running heads slightly shaved on 2 leaves, otherwise in very good condition, with only and occasional minor spot or marginal stain. The earliest detailed manual of the art of carving at the table. BMC STC Italian, p. 166; USTC 821713 (7 copies); Vicaire, col. 159; Westbury, pp. 45-46; this edition not in Bitting; Horn-Arndt; cf. Davidson, The Oxford companion to food, p. 156.
Related Subjects: