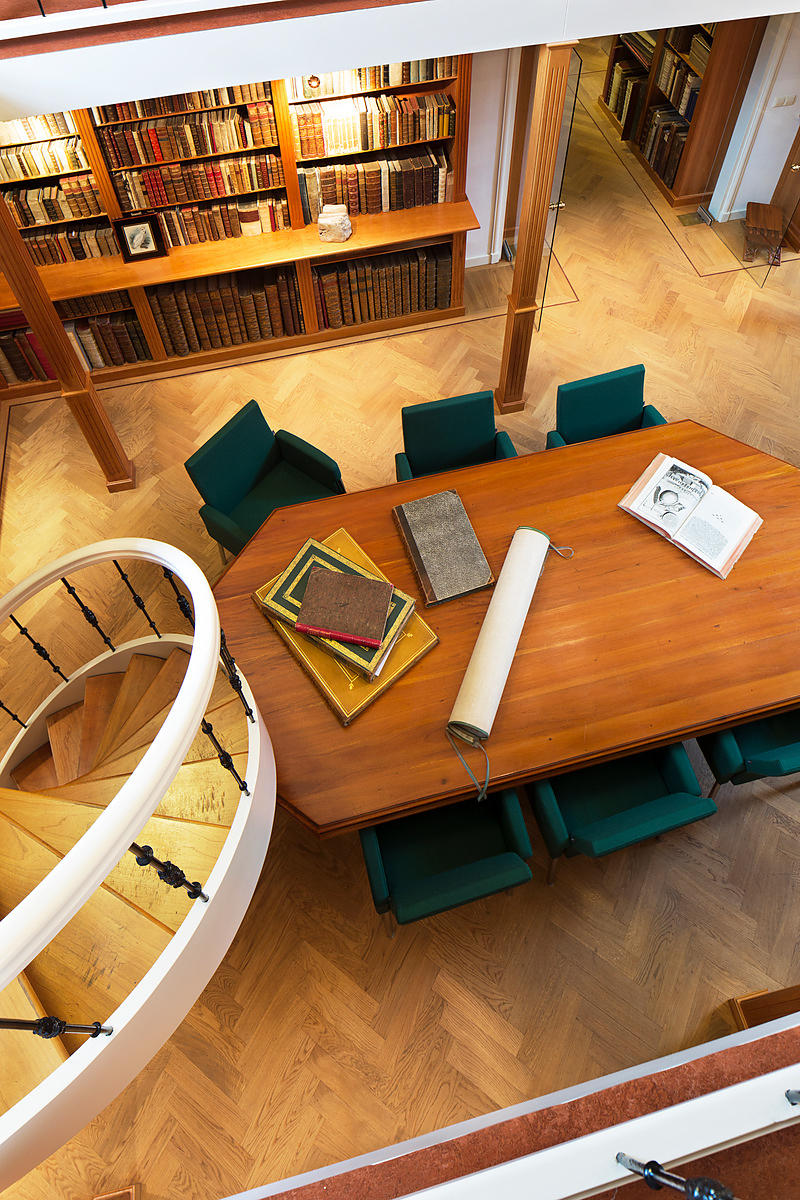 BLAND, William.
Boats of H.M's S. Wolf, commanded by Lieutt. J.A. Macdonald attacking Malay pirates, at Point Romania, 24th March 1836.
Calcutta, Asiatic Lithographic Press (Thomas Black), 1837. Large oblong folio? (33.5 x 47 cm). Lithographed maritime view on wove paper (dimensions to the thin-line border 27.5 x 45.5 cm), showing H.M.S.
Wolf's
pinnace and cutter, and British East India Company's ship
Zephyr's
gunboat fighting 18 Malayan perahus, while the rescued Asian ship
Mas Judal Bahar
and the
Wolf
and
Zephyr
look on from the horizon.
Full description
€ 7,950