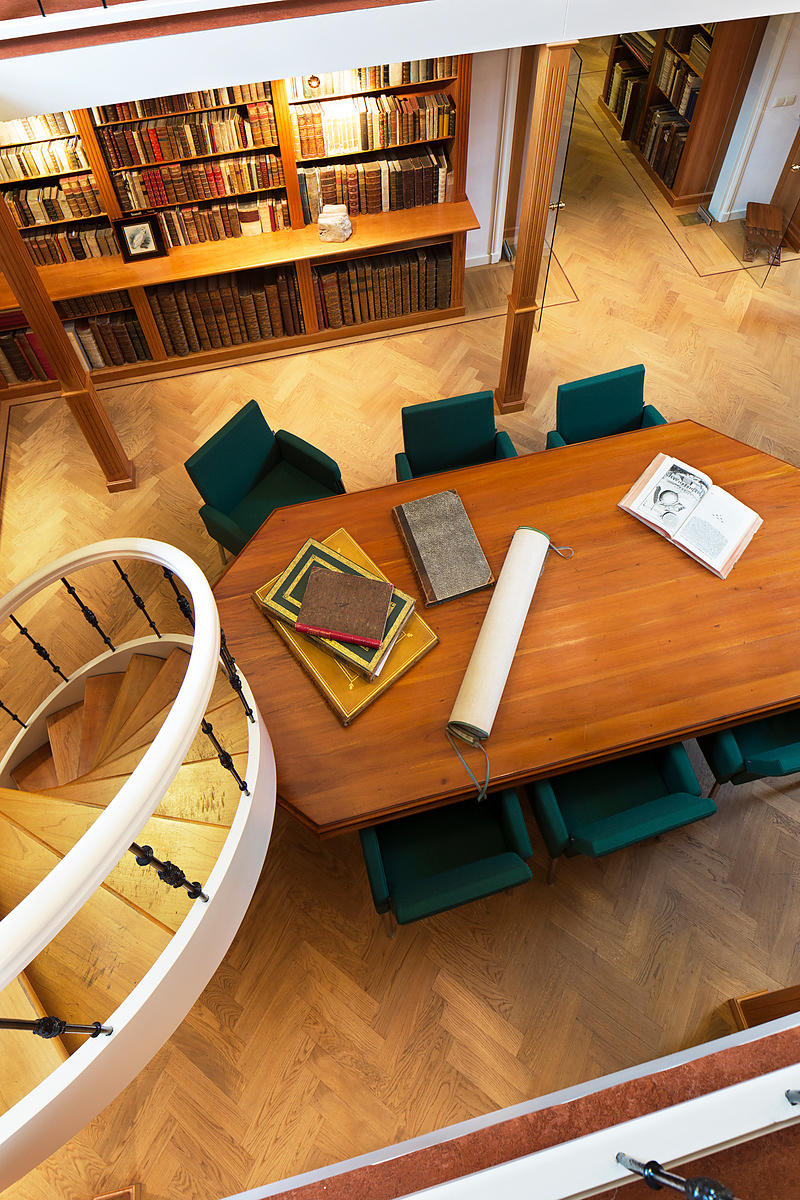 VALENTIJN, François.
Oud en nieuw Oost-Indiën, vervattende een naaukeurige en uitvoerige verhandelinge van Nederlands mogentheyt in die gewesten, ... Te zamen dus behelzende niet alleen een zeer nette beschhryving van alles, wat Nederlands Oost-Indiën betreft, maar ook 't voornaamste dat eenigzins tot eenige andere Europeërs, in die gewesten, betrekking heeft.
Dordrecht, Johannes van Braam; Amsterdam, Gerard onder den Linden, 1724-1726. 5 volumes. Folio. With engraved frontispiece, engraved dedication to Egidius van den Bempden, engraved author's portrait, 265 engraved plates (many folding), 8 letterpress folding tables, and 80 engravings in text. Contemporary calf, gold-tooled spine with a floral/ornithological tool in 5 of 7 compartments, gold-tooled board edges. Bound by the so-called Pentateuch Bindery, located in Amsterdam.
Full description
€ 39,500