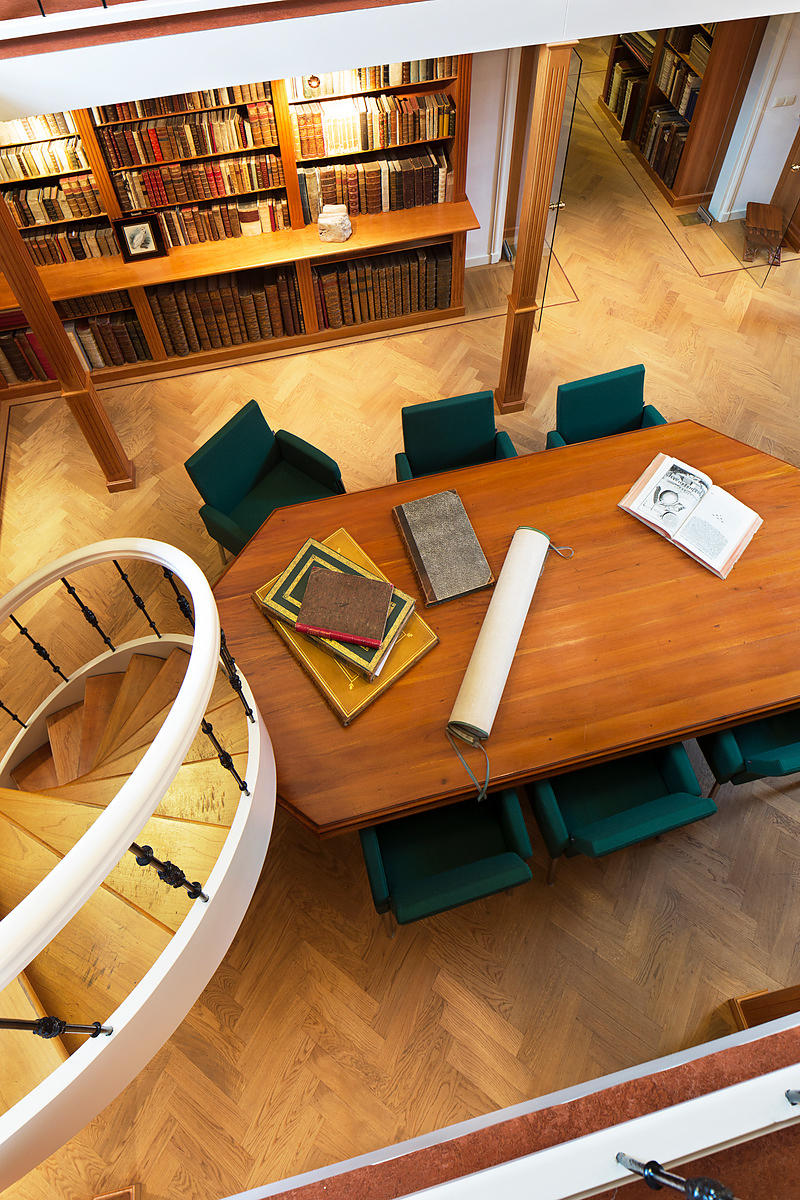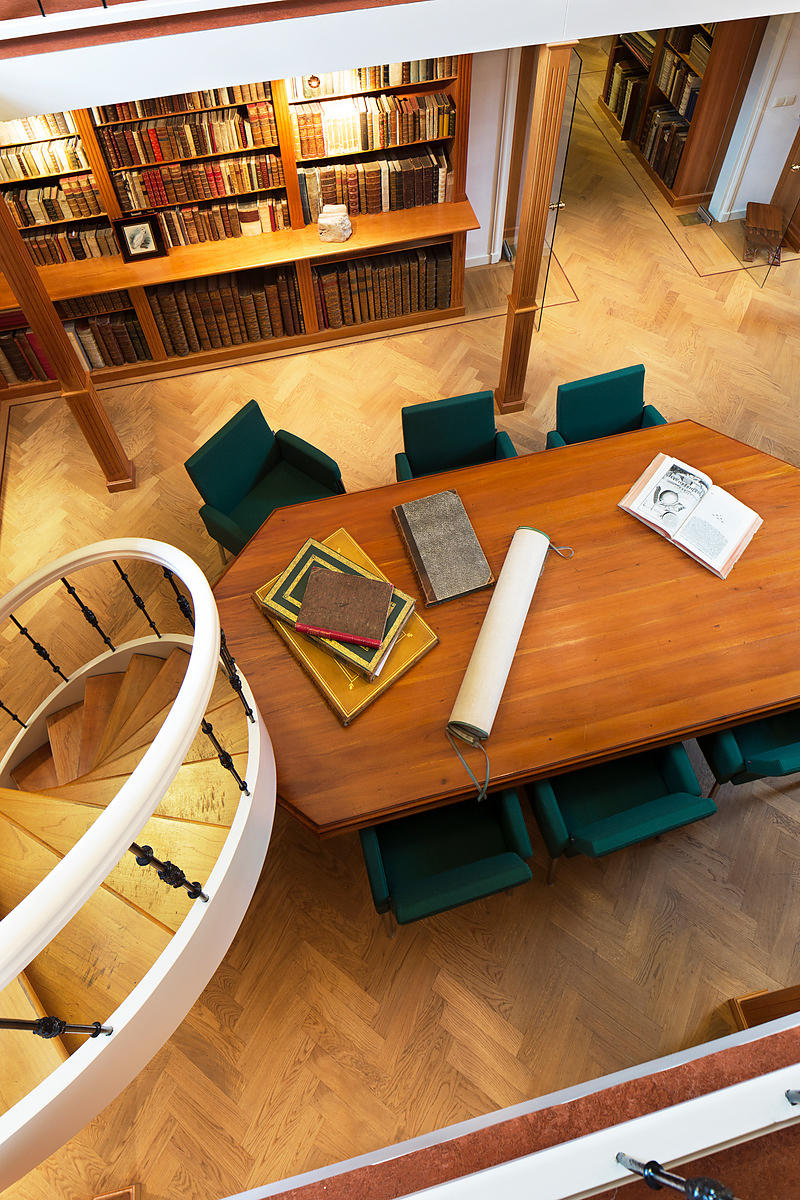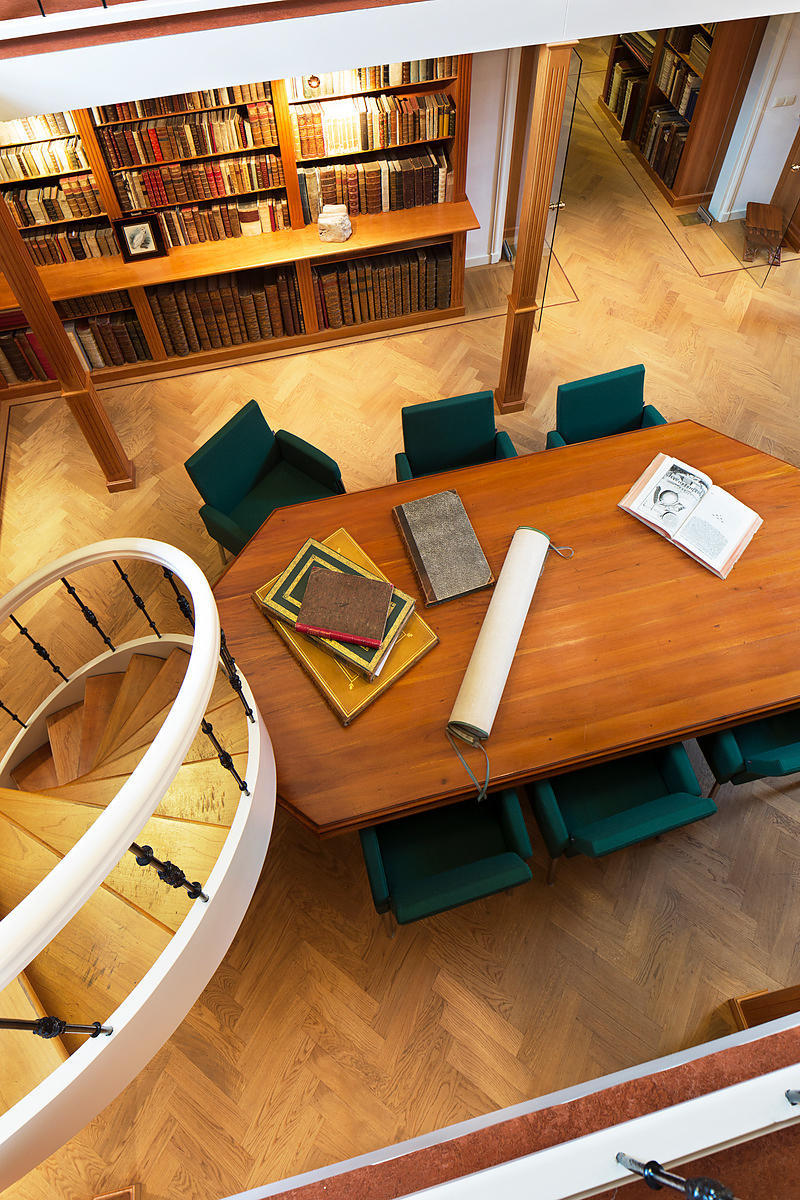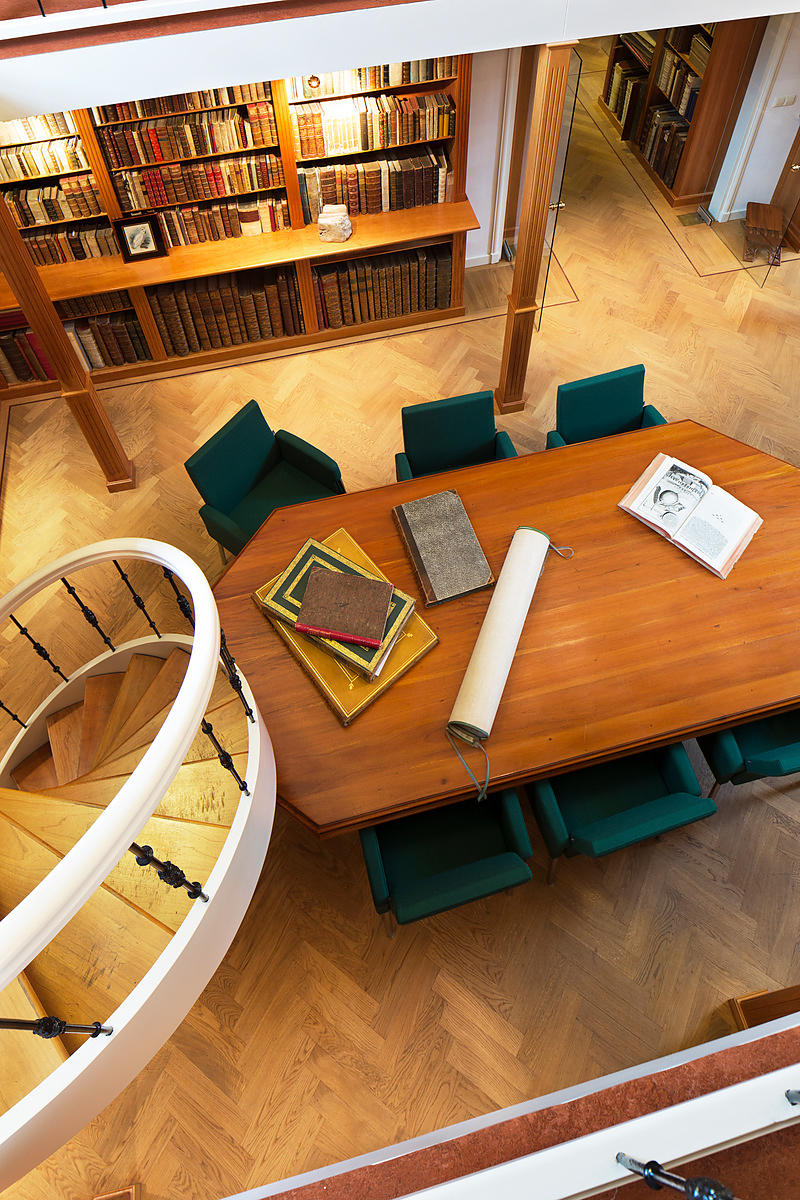 [DENDERMONDE].
Collegie der medecynen opgericht door Syne Keyserlijcke ende Coninghlijcke Majesteyt voor de stadt ende landen van Dendermonde.
Brussel, Georgius Fricx, 1754. 4to. With an allegorical engraving on title-page showing the coat of arms of Dendermonde held by four putti and the woodcut coat of arms of Maria Theresia of Austria above the opening of the text. 19th-century boards, covered with paste paper.
€ 1,250
Extremely rare first and only edition of a proclamation of the new College of Medicine of Dendermonde. In 1749 the magistrate of the city of Dendermonde reinstalled the College of Medicine and had new regulations drafted. Empress Maria Theresia refused to accept them, aiming to diminish the local authorities, and instead ordered the medical college of Ghent to advise in the foundation of a new College of Medicine in Dendermonde. When the new college was installed, the present proclamation explained the new rules and regulation for any medical professional within the governance of Dendermonde. It is mostly based on the Ghent example from 1663 and partly on the Brussels pharmacopoeia, but has some departures that make it unique.
The sewing has come lose, resulting in partly detached quires and one detached leaf, and some minor thumbing to the first two leaves, otherwise internally in good condition. Board worn.Oudheidskundige Kring der Stad en des Voormaligen Lands van Dendermonde, gedenkschriften ... (1900), pp. 249-270; Vandewiele, Geschiedenis van de farmacie in België, p. 176; WorldCat (1 copy); not in Anet; STCV.
Related Subjects: