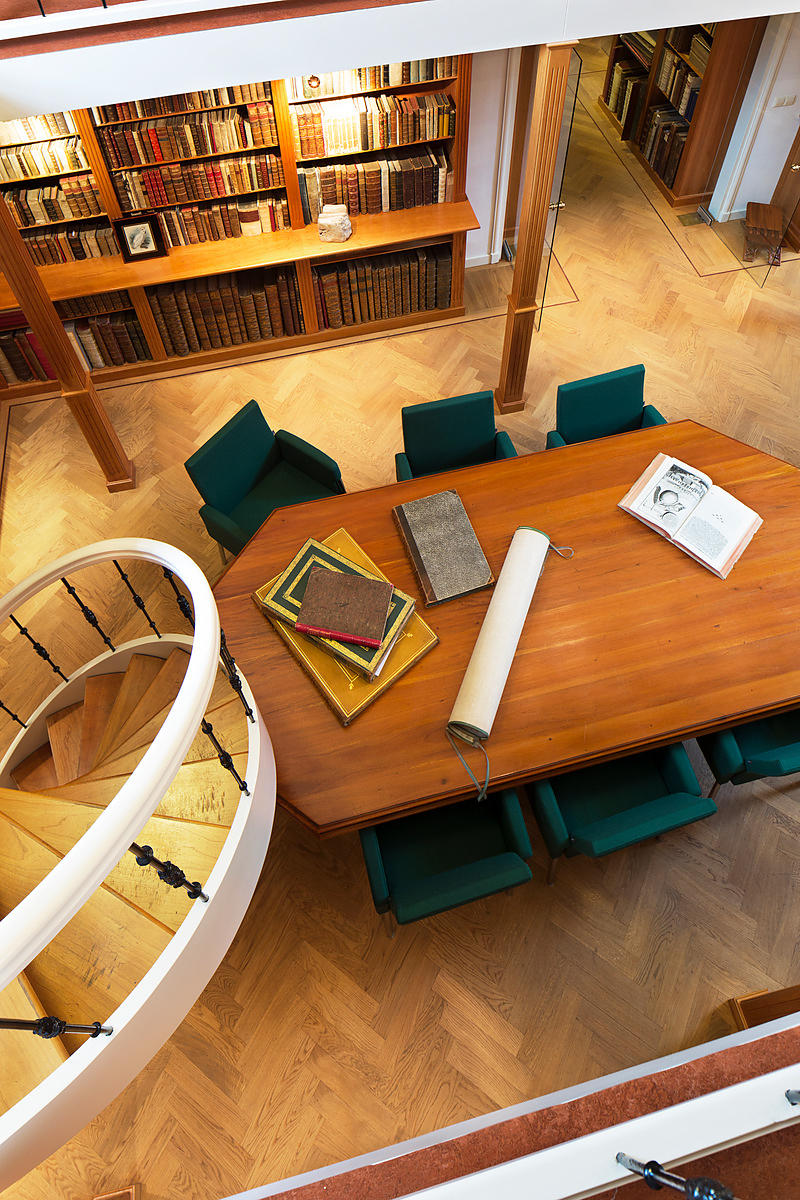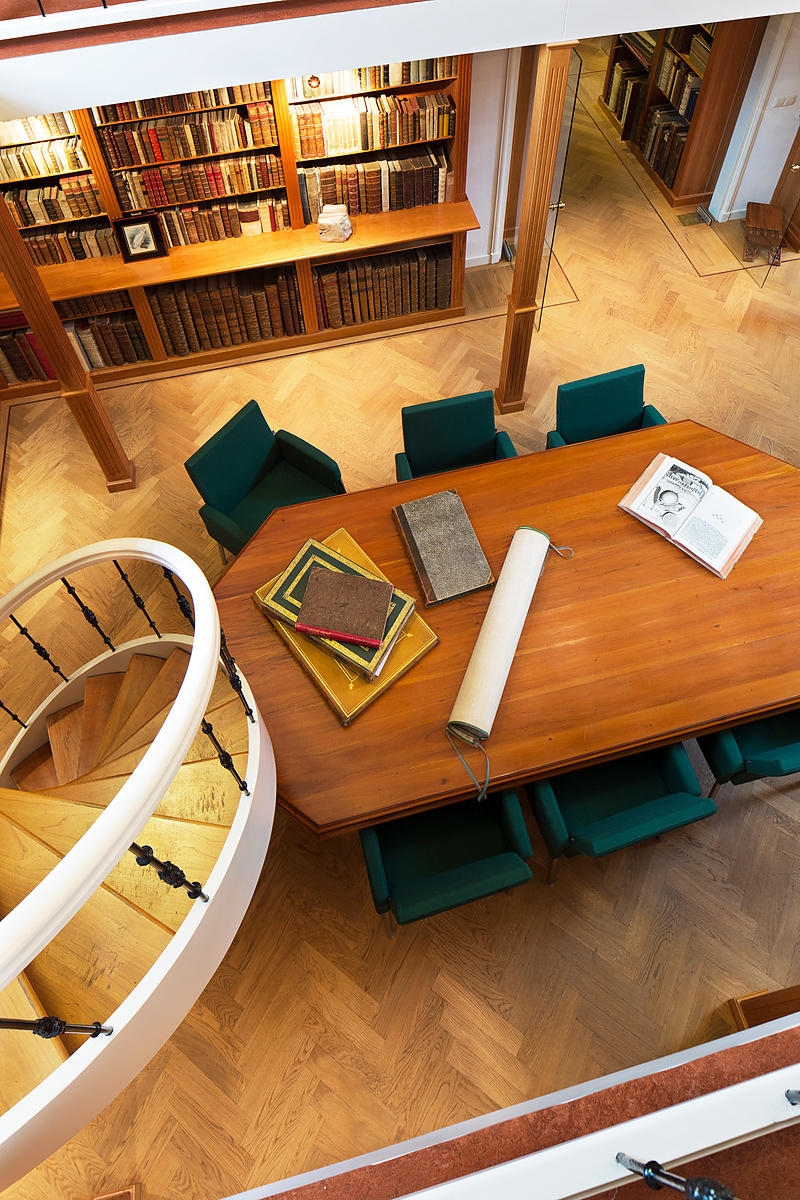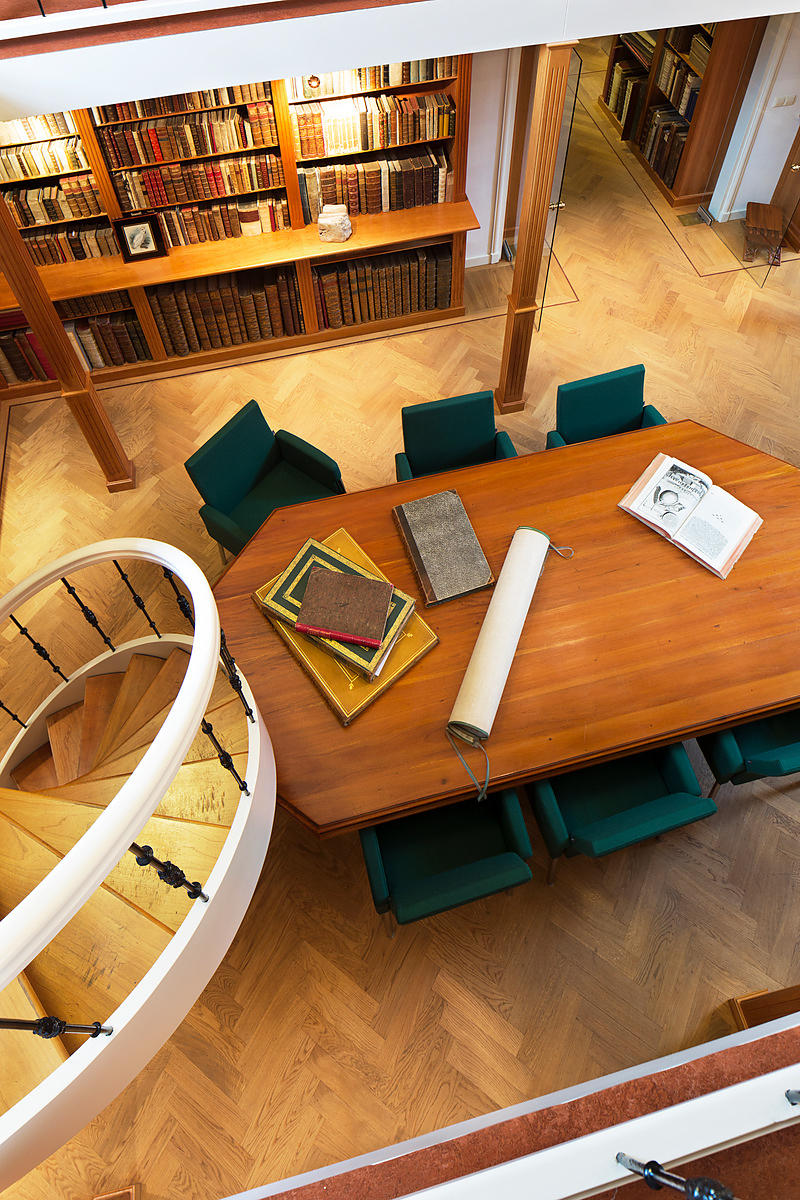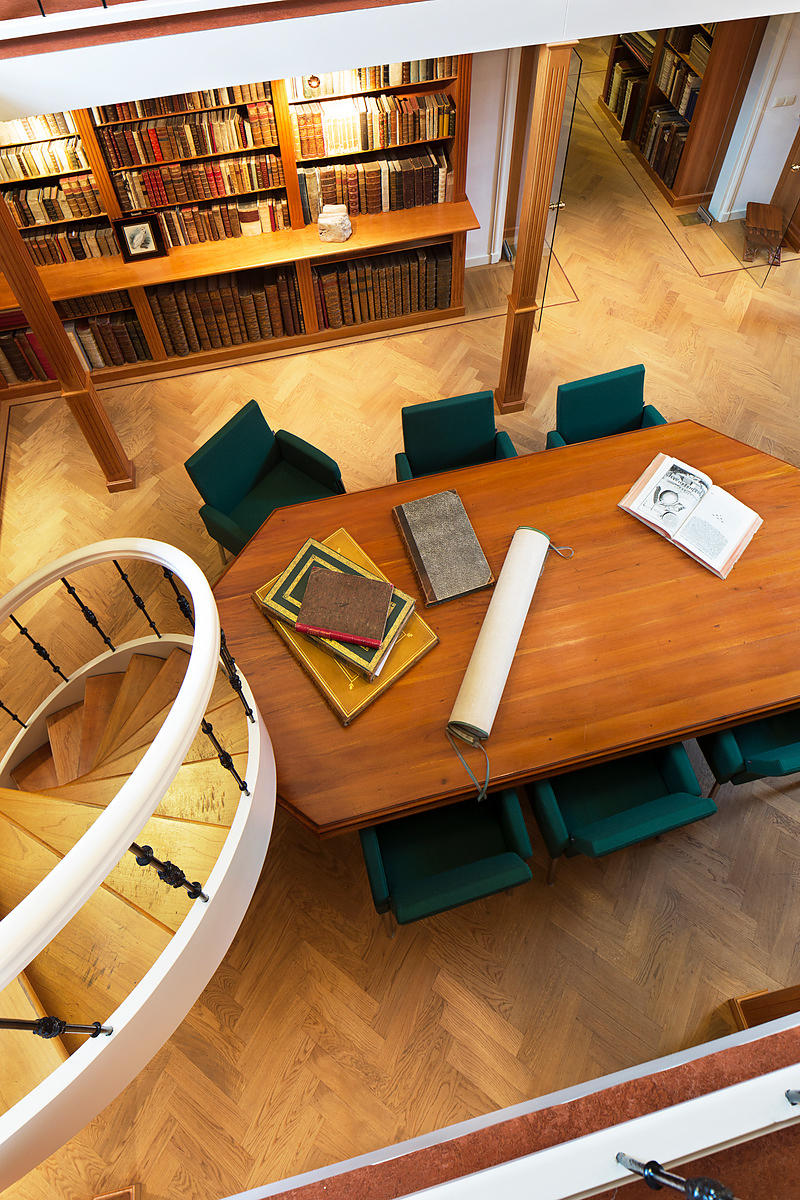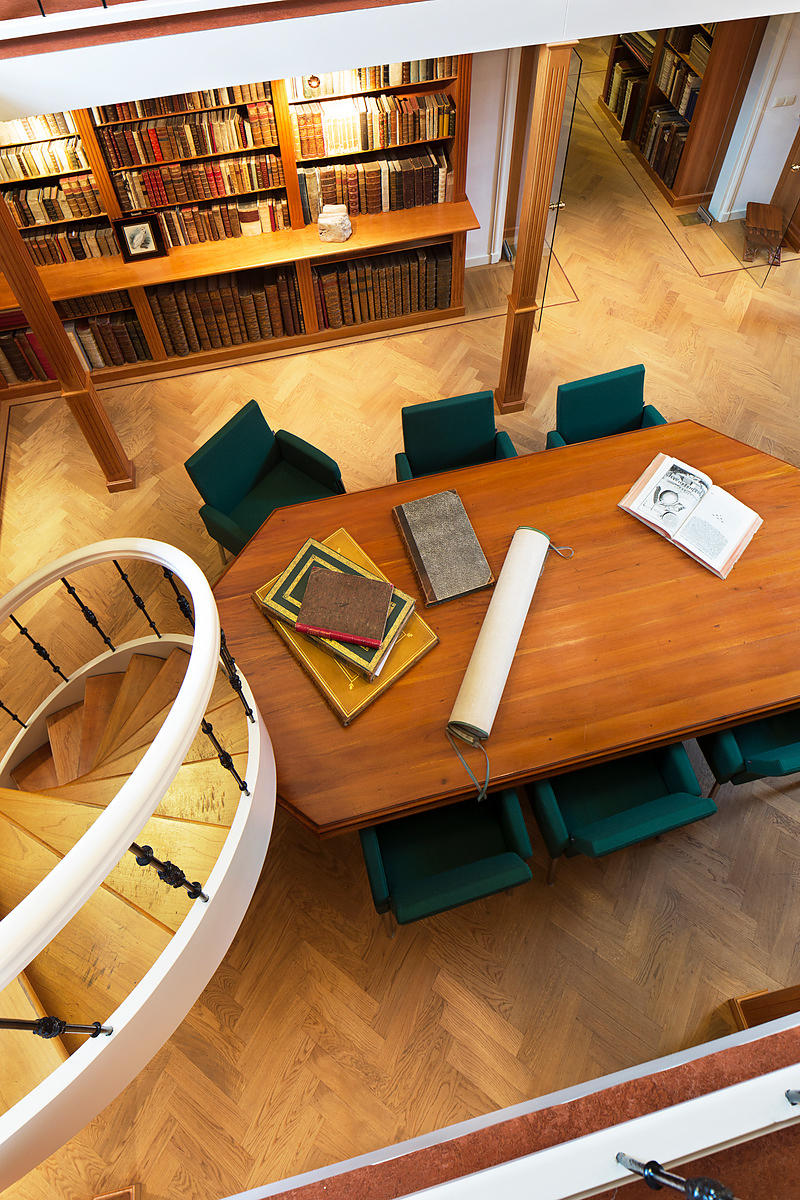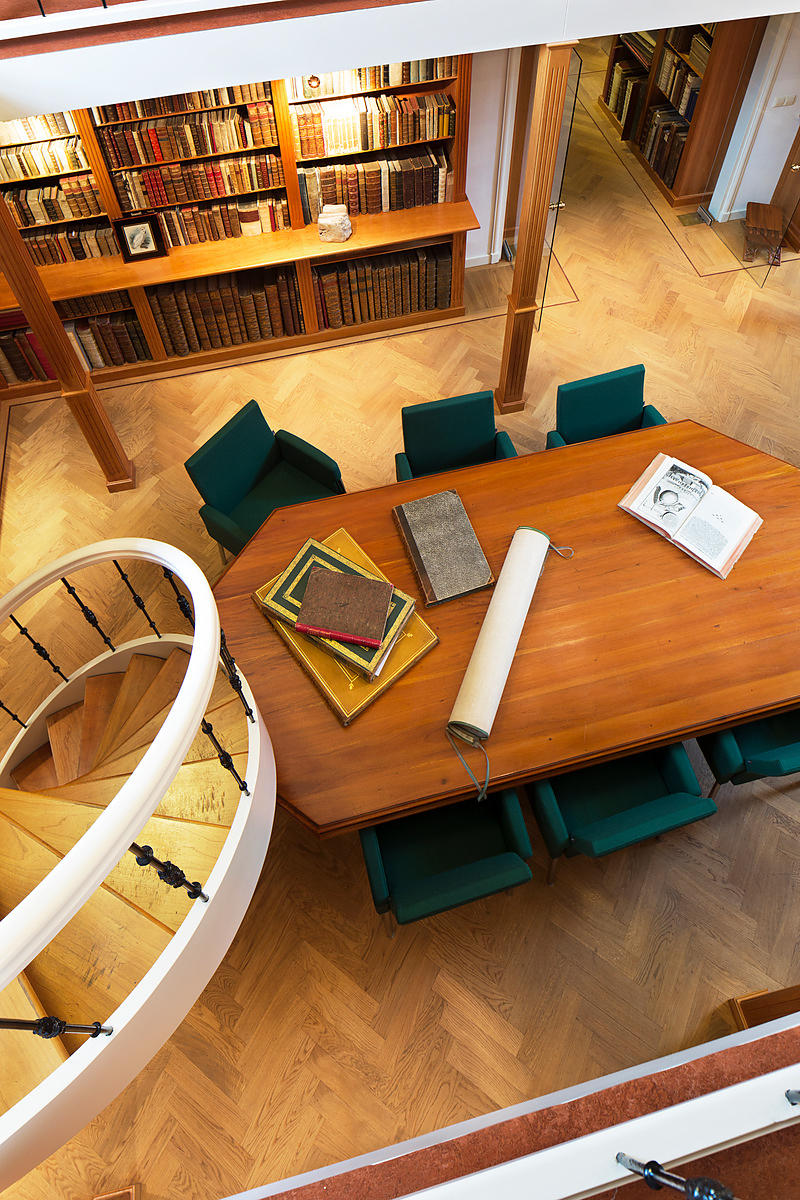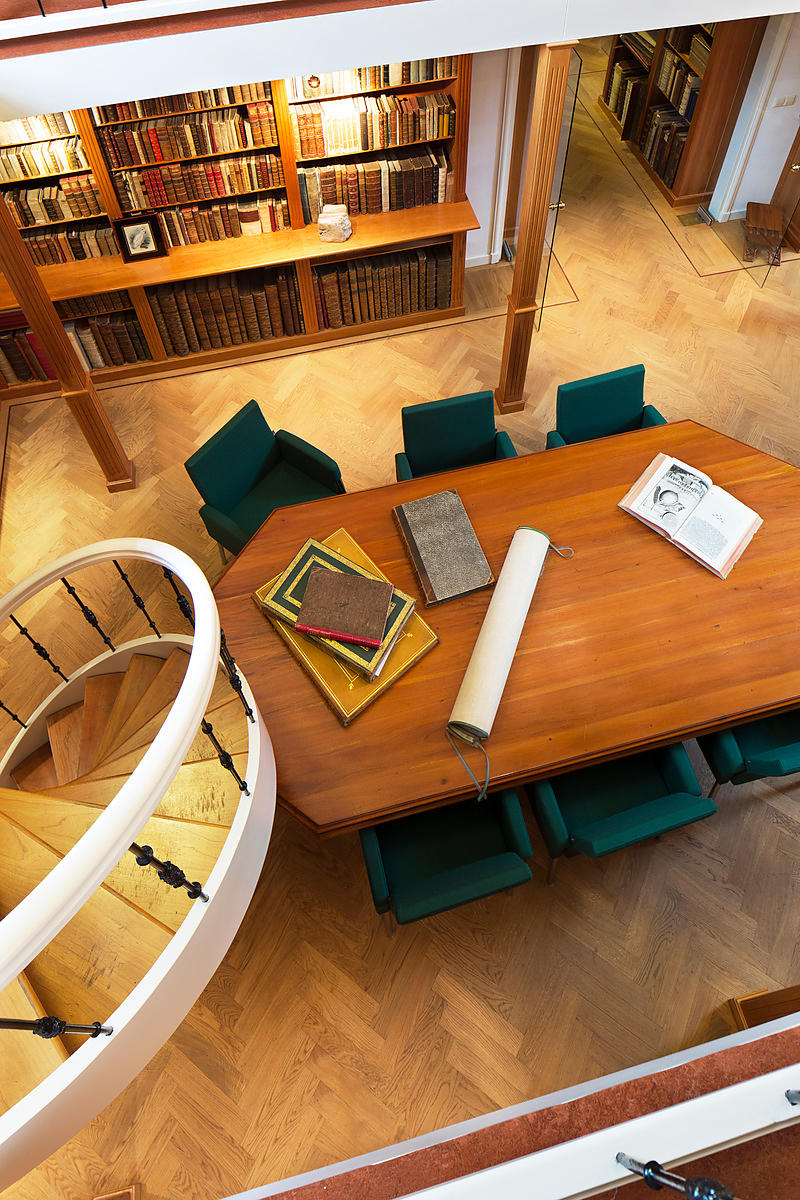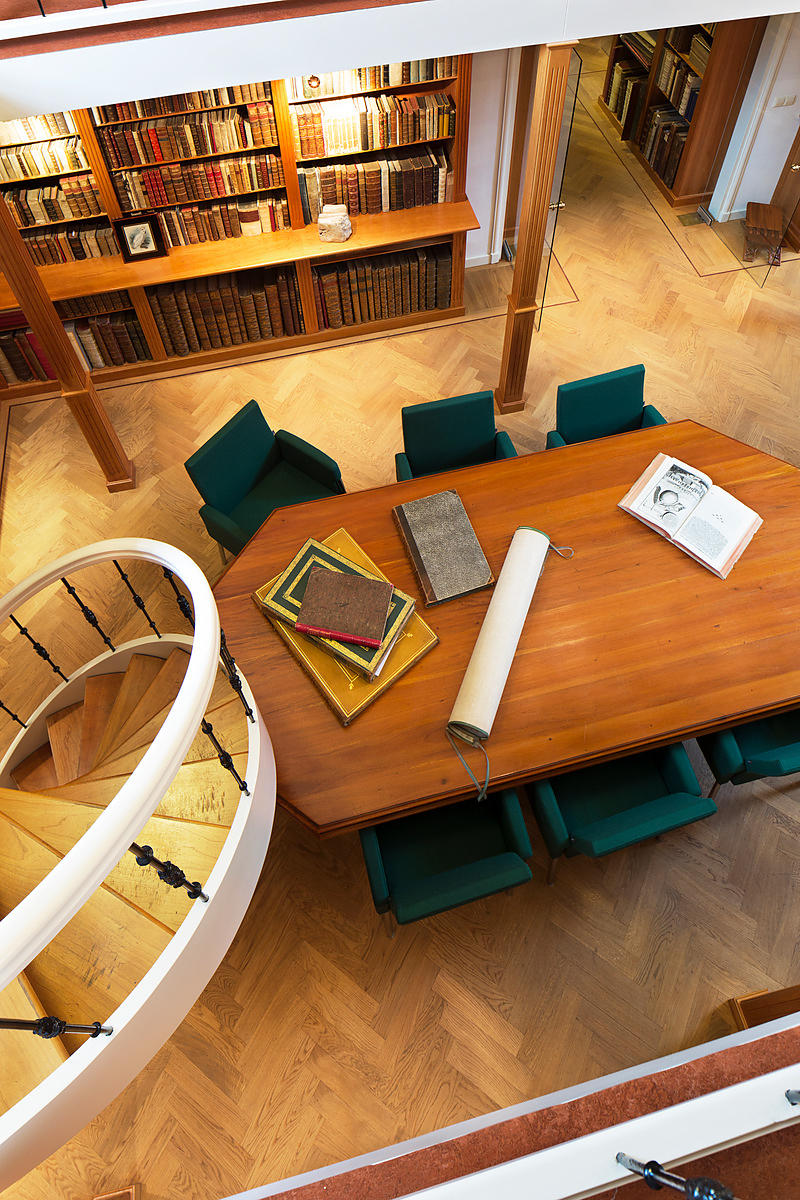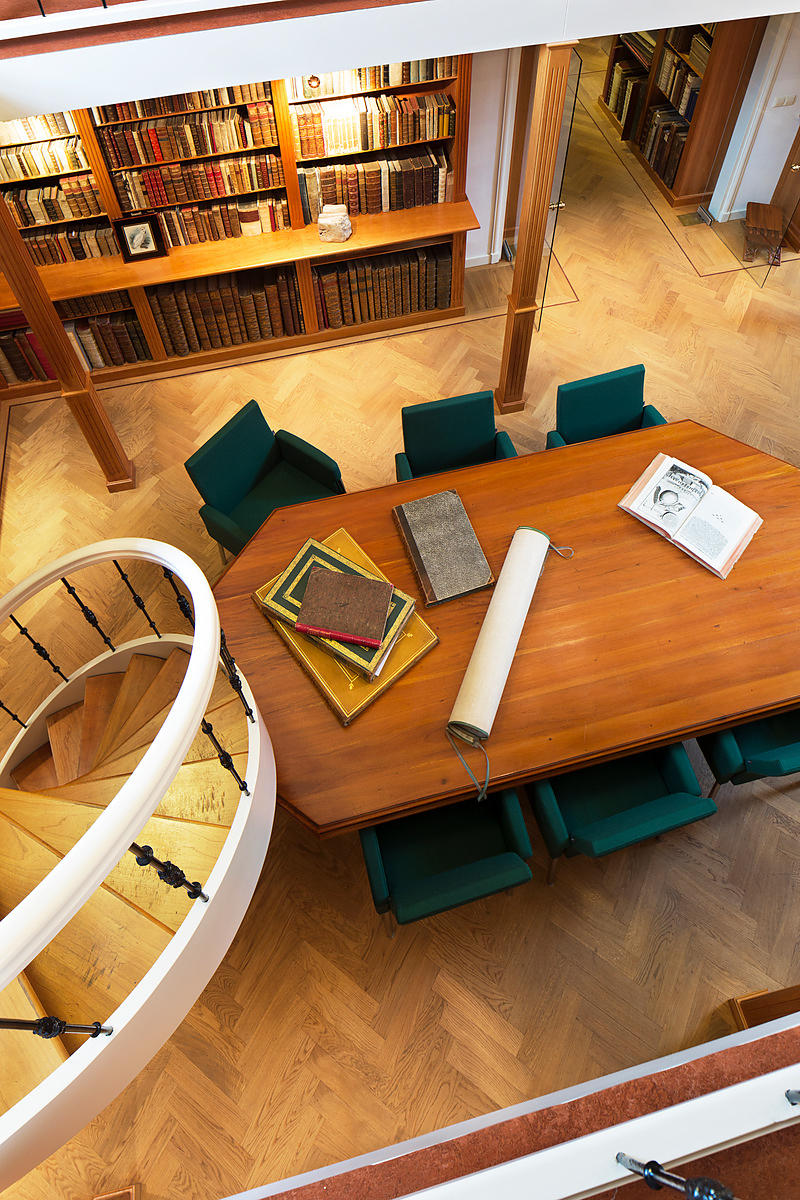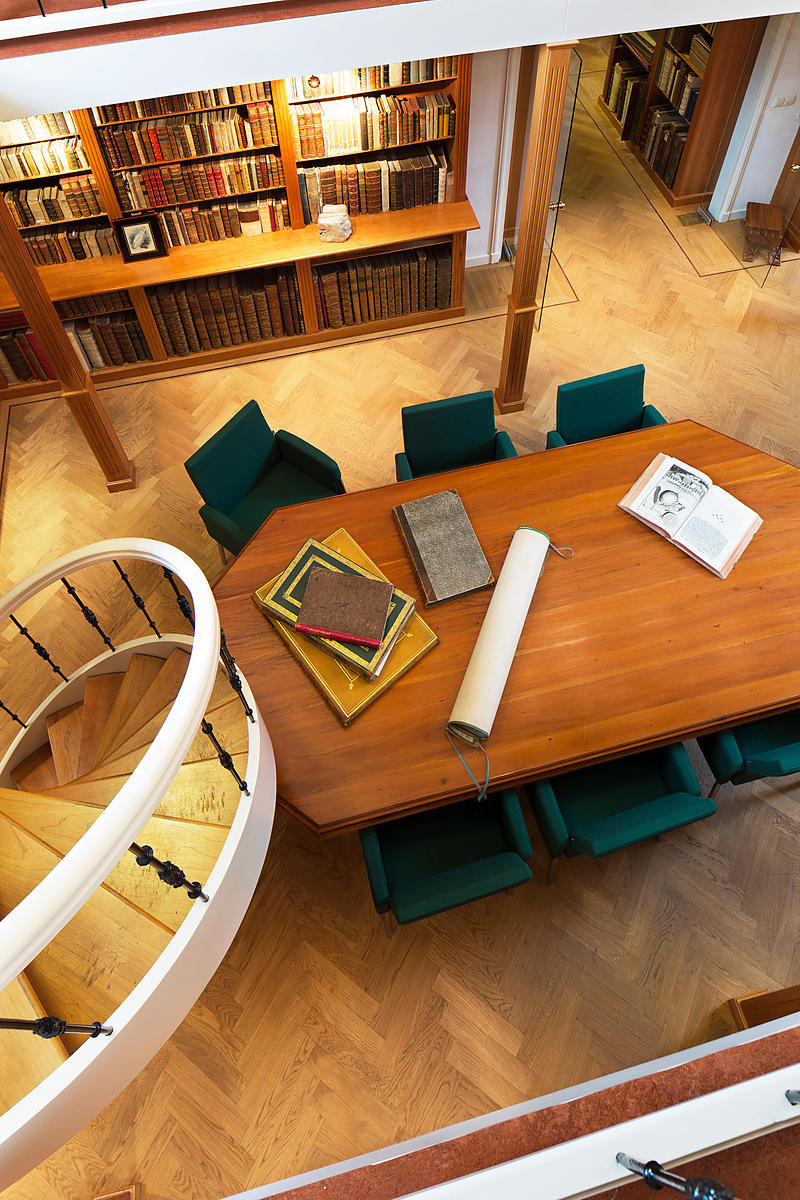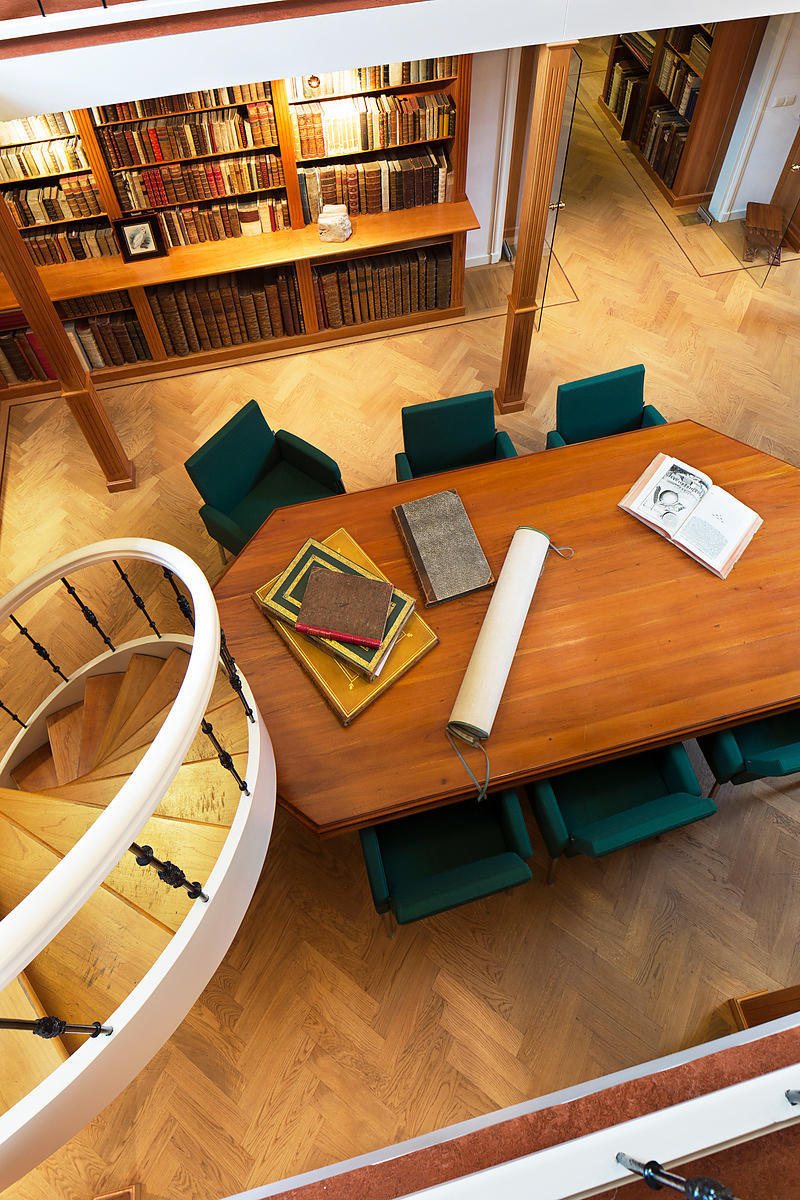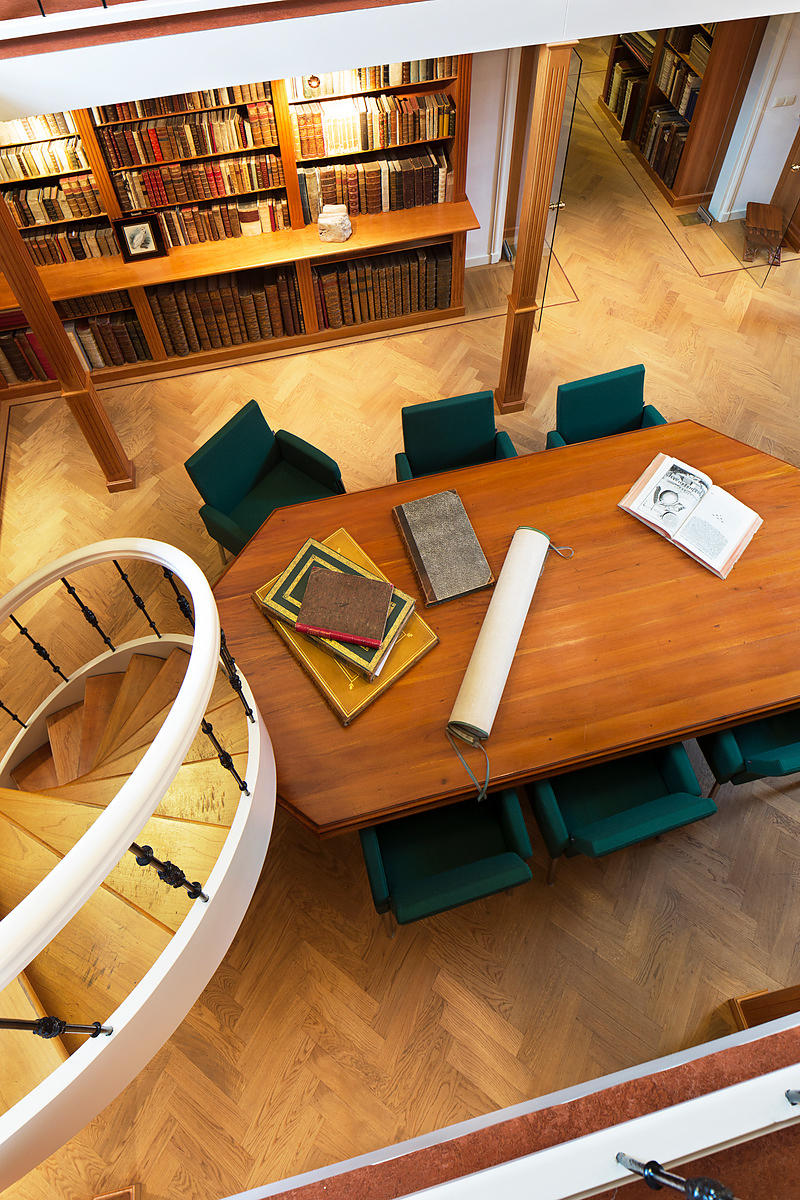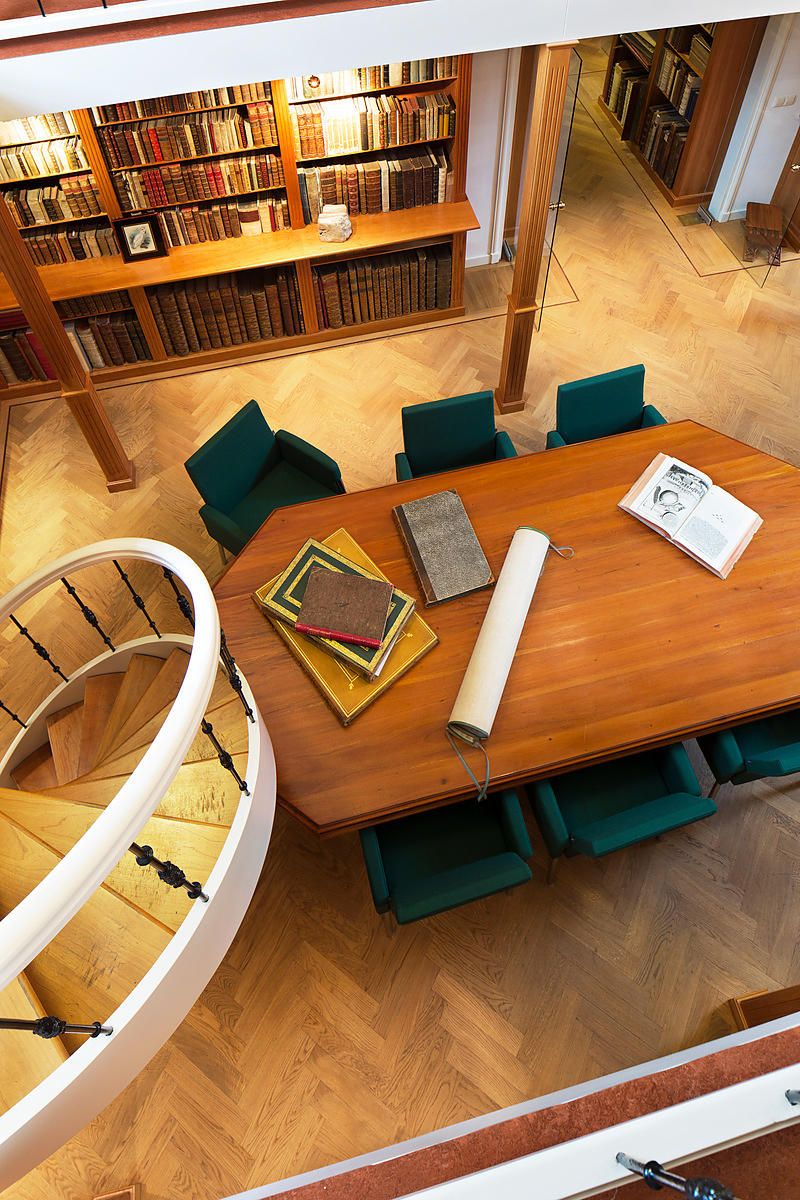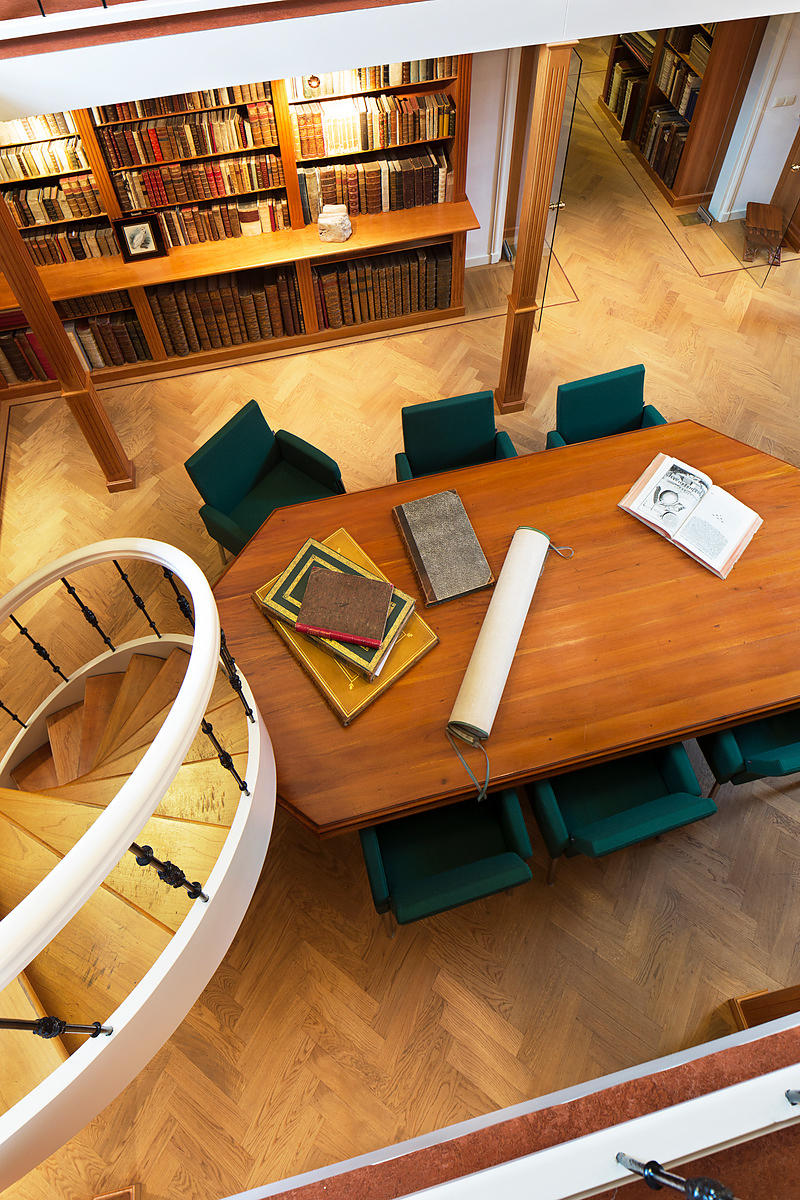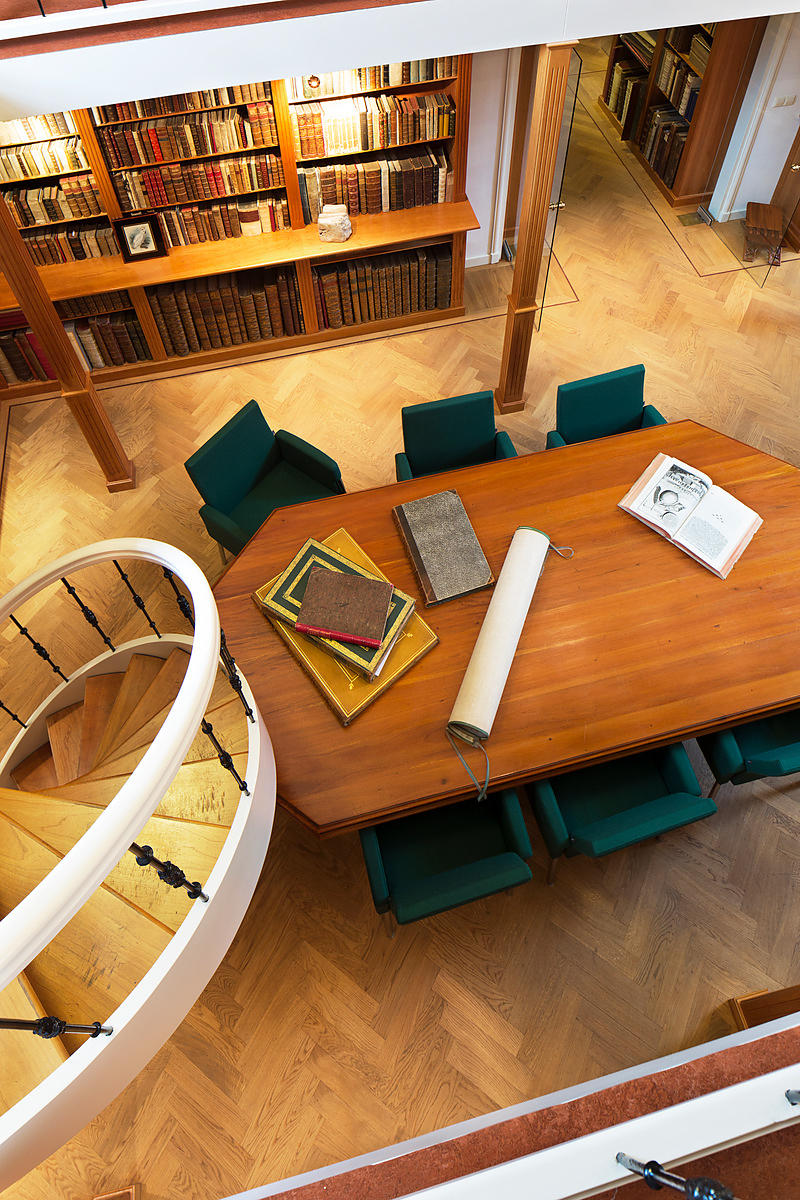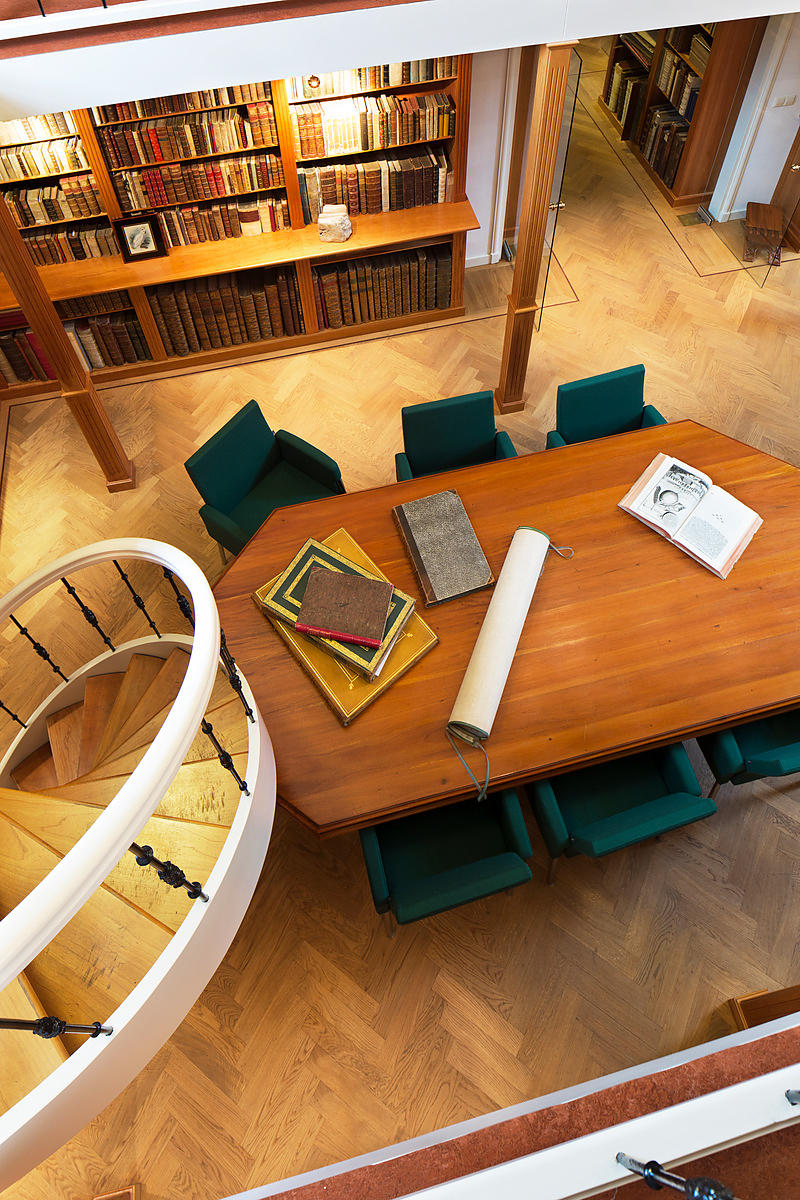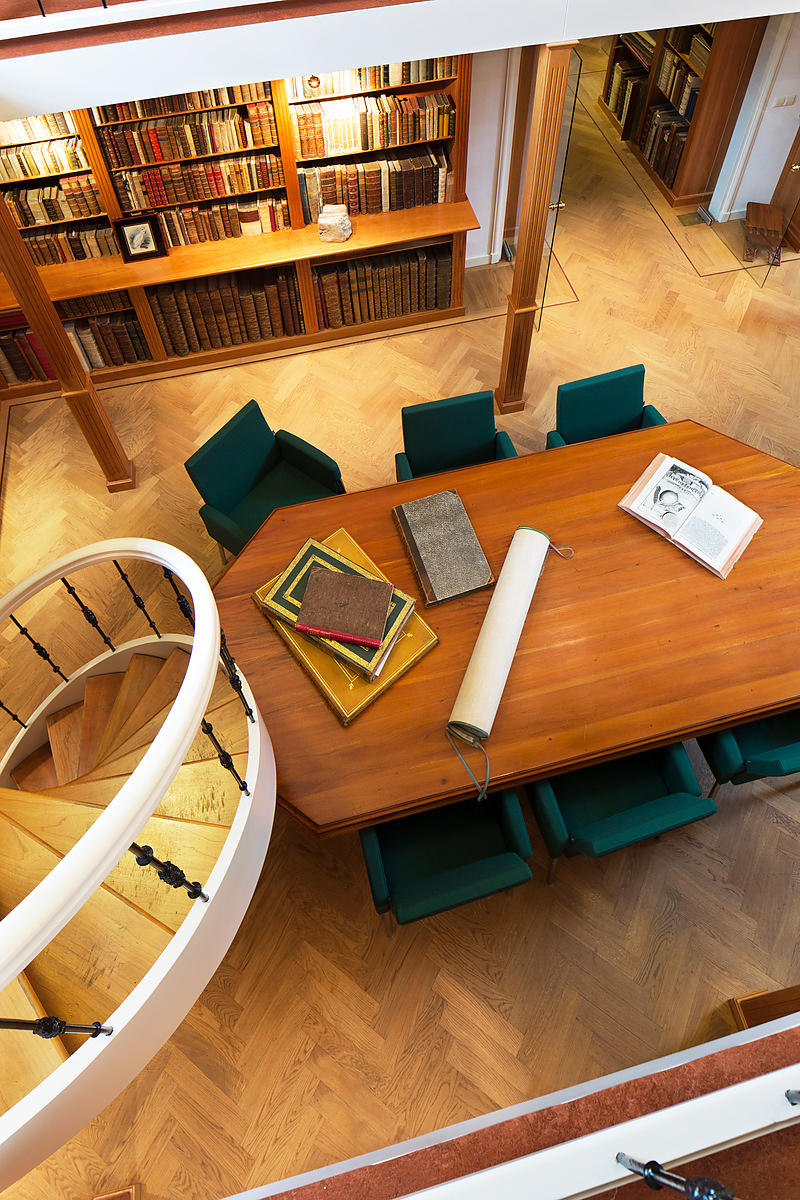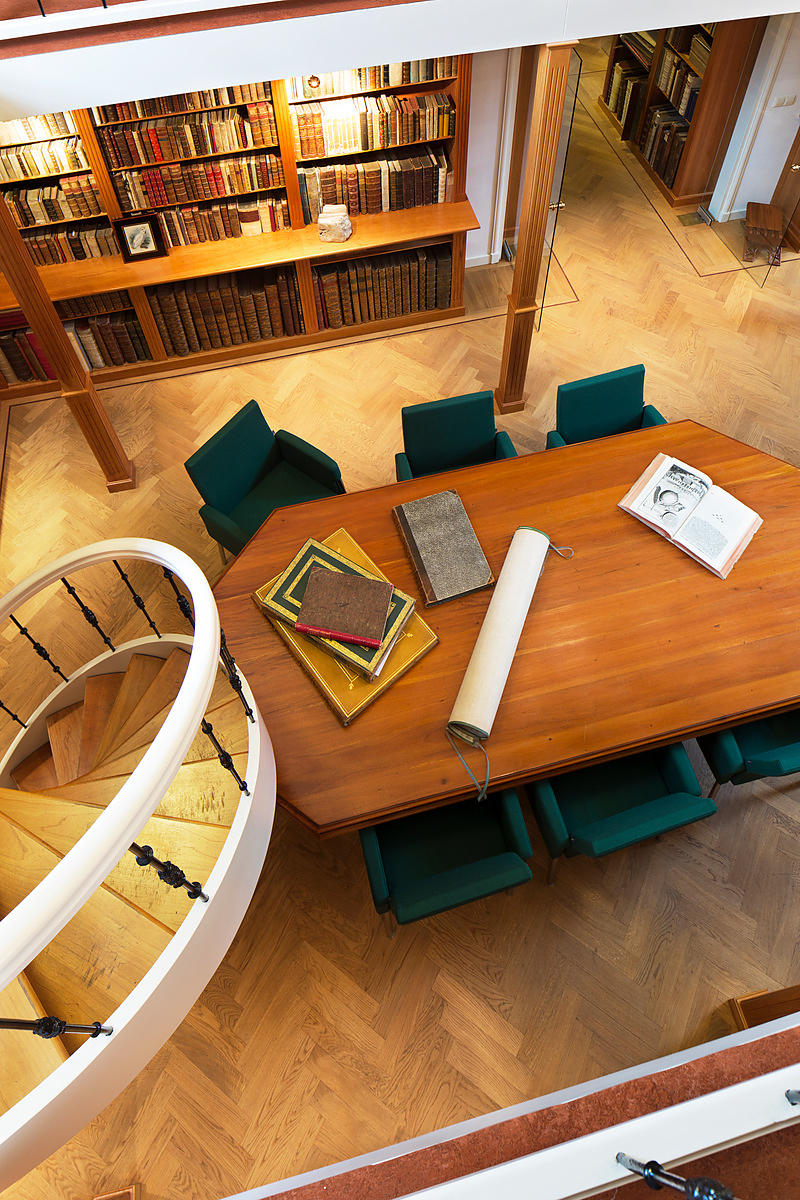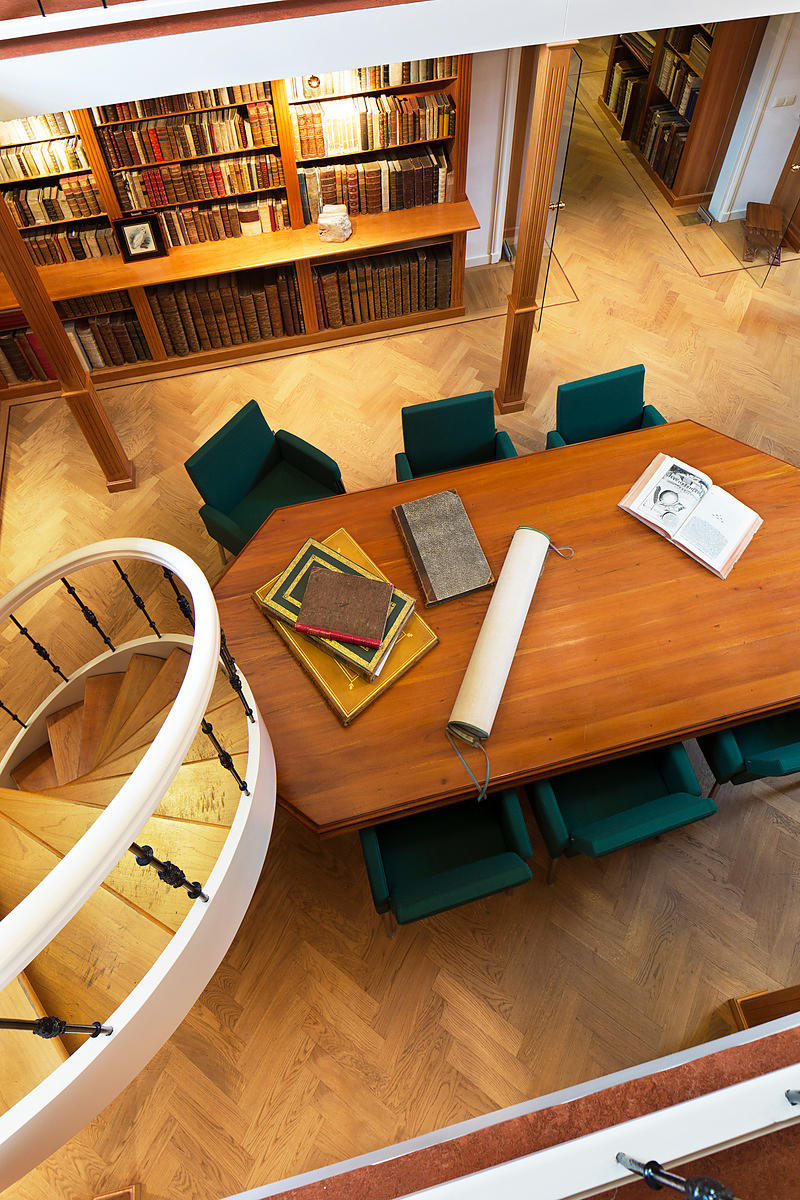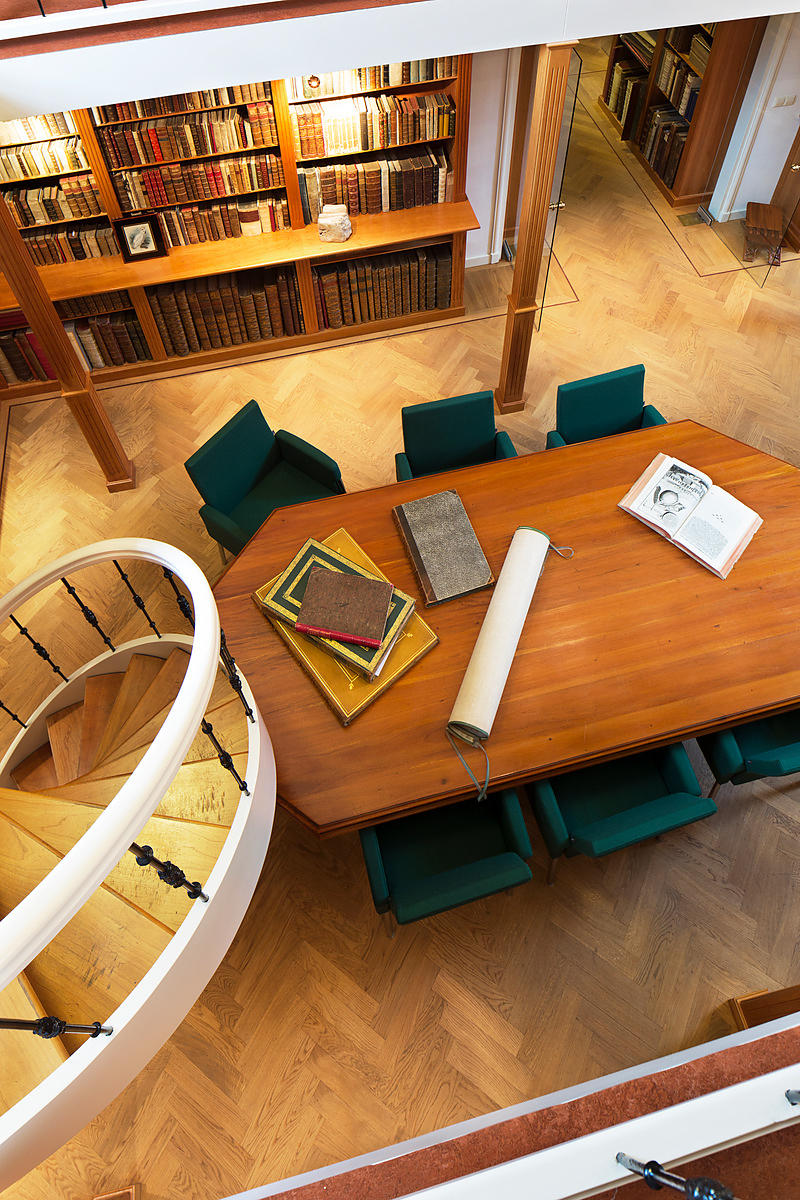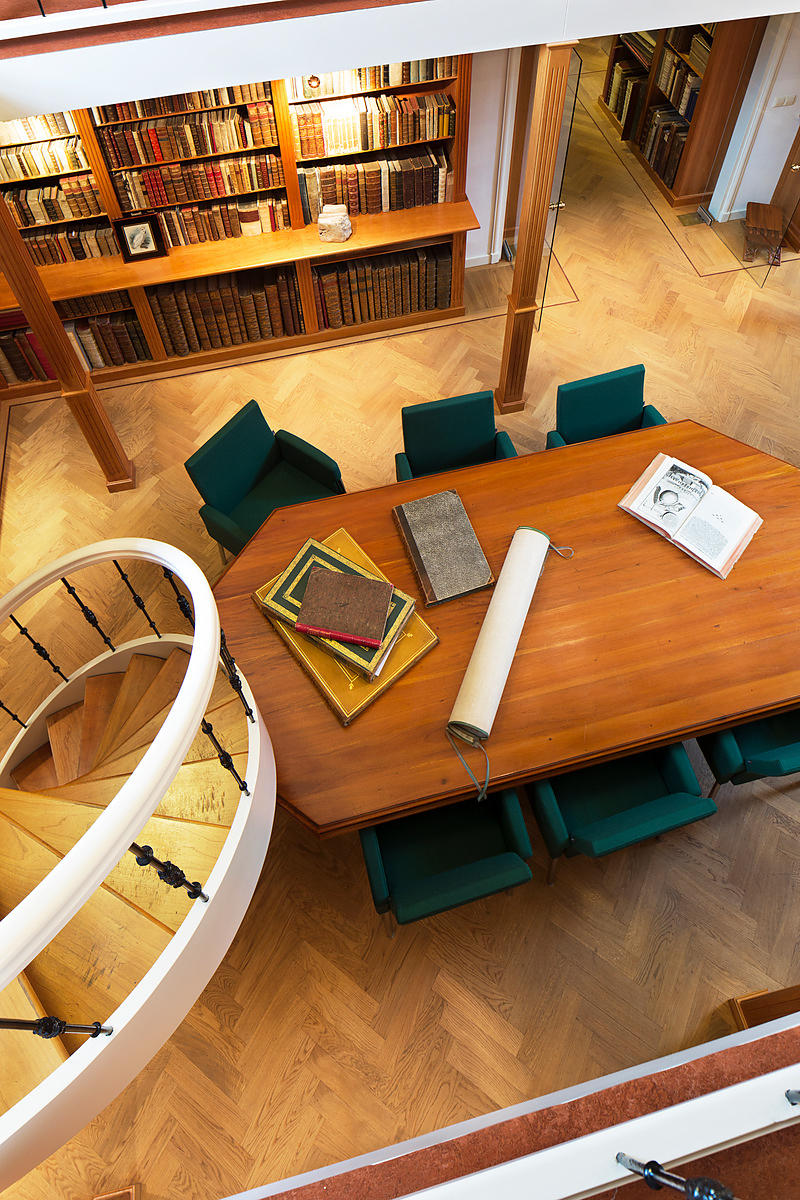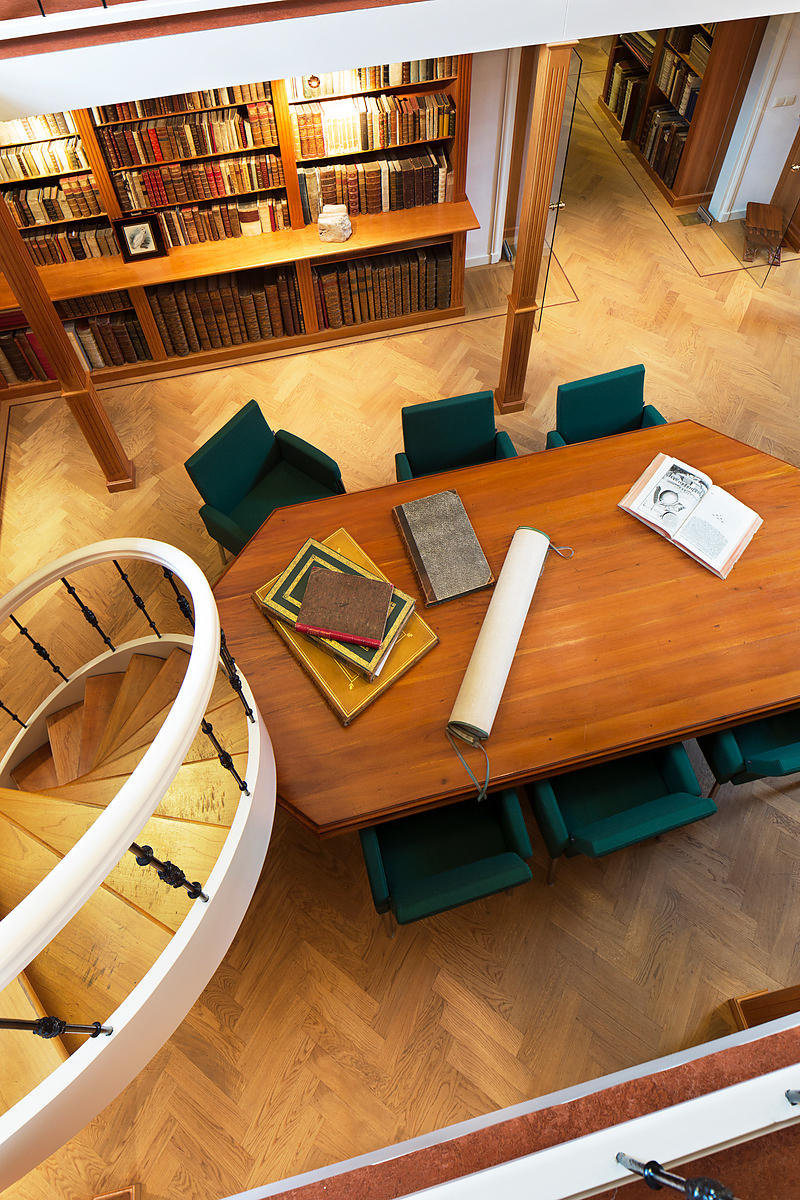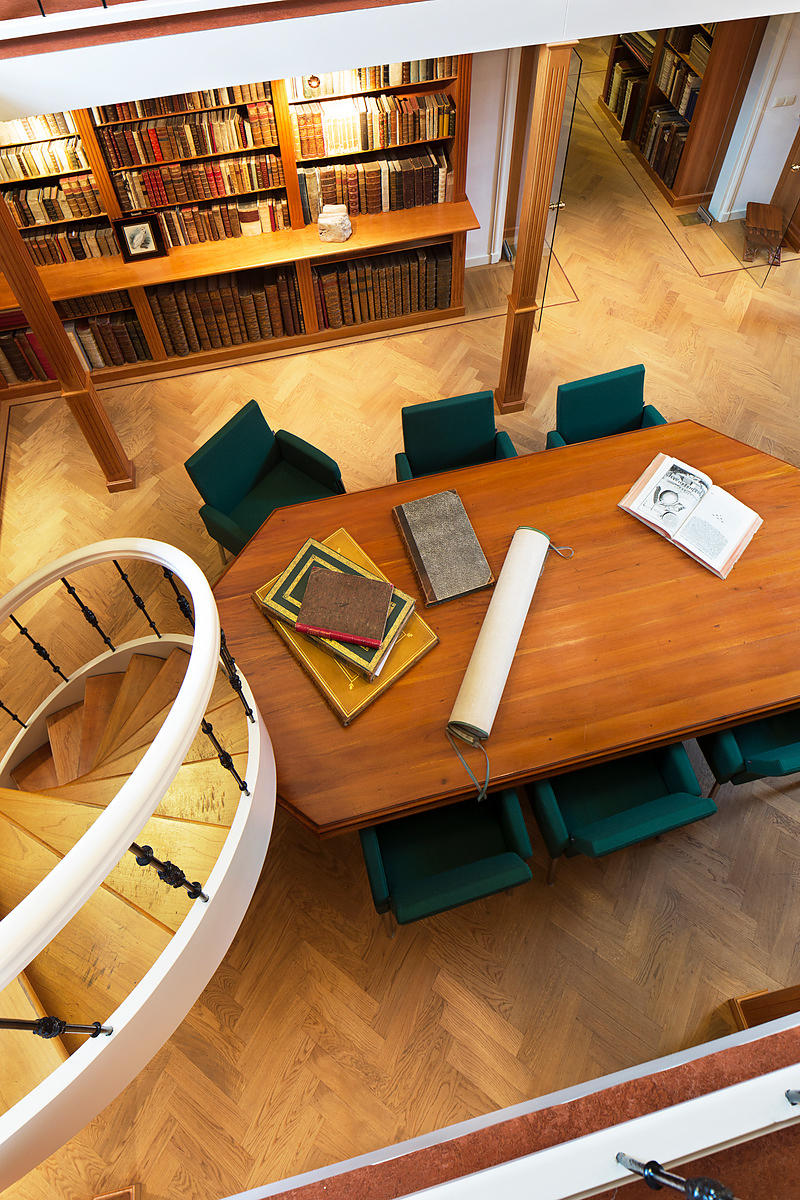 [ILLUMINATED MANUSCRIPT - BOOK OF HOURS (DIOCESE OF UTRECHT)].
[Incipit a1r:] Wi aenbeden di christi en ghebendien di want du overmits dijn heilighe cruus die werlt verlosset hebste ...
[North-Holland (Haarlem?)], ca. 1450/70]. Small 8vo (ca. 11 x 8 x 3.5 cm). Manuscript book of hours in Dutch, written in black ink on vellum (leaf ca. 11 x 7.5 cm; text block ca. 7 x 4.5 cm) in two clear and attractive gothic hybrida hands (21 lines/page for the first hand, 18 lines/page for the second hand and 17 for the calendar). 18th-century half calf, brown sprinkled paper sides, gold-tooled spine, black morocco spine label with title ("Oud getydenboek M.S.S.") in gold, 18th-century endpapers. [240] ll.
€ 32,500
Subtly and finely decorated Dutch-language manuscript book of hours, with many small lombardic initials, but also with some larger initials with extensive penwork decorations, probably made in North-Holland, maybe near Haarlem, in the second half of the 15th-century, possibly ca. 1450/70. It contains a quite uncommon set of texts, rather than following the 14th-century translation by Geert Grote, which was the most common and most widespread Dutch book of hours in this period. Its hours and prayers focus particularly on specific saints and other liturgical figures, especially women.
The manuscript is written in three different hands, changing at the beginning of folios 70 and 168, which means that they change within quires (on the first and last pages). The decoration also appears to change a little bit at the same points. These three "parts", differing in script and decoration, may have been separately produced, but are inextricably linked as parts of a whole. The consistent style of the penwork decoration supports this unity. The penwork surrounding the initials shows in all three parts features characteristic of North-Holland, maybe even the region around Haarlem, though Kriezels, aubergines en takkenbossen (1993), the standard work on marginal decoration in 15th-century Dutch manuscripts, provides no close matches. We therefore base our localisation mainly on what it calls a typical characteristic of North-Holland penwork, namely small thorns.
This finely decorated book of hours is interesting for its quite uncommon texts, especially in a time when Geert Grotes translation was widespread. Notwithstanding it is an exceptional and interesting book of hours, focussing on the texts and the method of production.
With a description of the book and initials in a 20th-century Dutch hand on the front and back paste-downs. Binding a little worn, especially around the edges and the spine, some pieces of paper on the boards gone, two small red stains on the back board, some stains on the paste-downs, edges and an occasional page a bit dust-soiled. With a small tear in leaves 74, 81 and 105; leaf 17 cut a bit short. Some holes in a few leaves were probably present when the copyist wrote the manuscript (caused by stretching the parchment), since they never affect the text. Some of them have been repaired. Leaf 34 double-numbered. In good condition. A Dutch-language manuscript book of hours, finely decorated with beautiful penwork decoration, and with a remarkable corpus of texts. For the decoration: Anne S. Korteweg, Kriezels, aubergines en takkenbossen (1993), pp. 84-115; for the calendar: Strubbe & Voet, De chronologie van de middeleeuwen en de moderne tijden in de Nederlanden (1991), pp. 164-204.
Related Subjects: