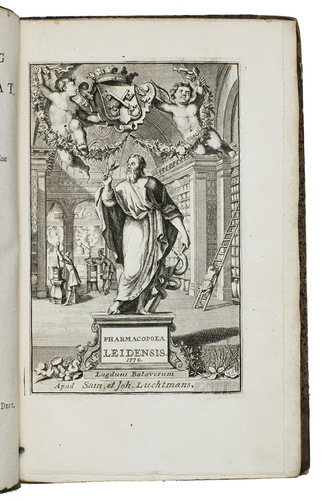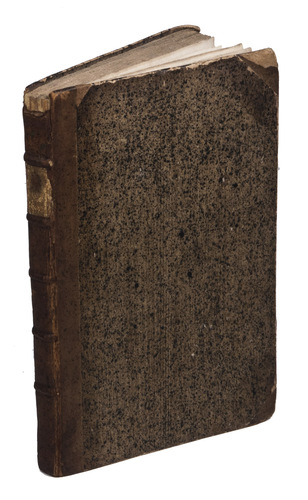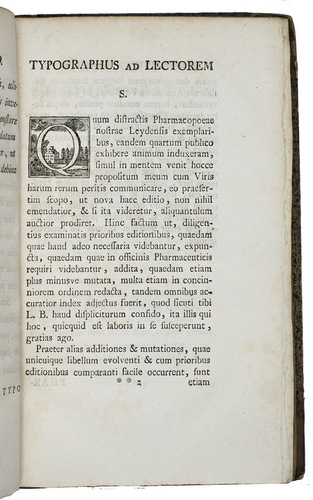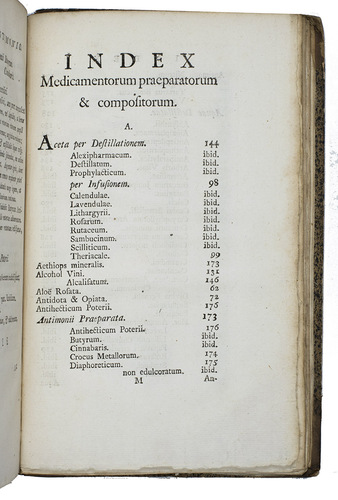 [LEIDEN - PHARMACOPOEIA].
Pharmacopoea Leidensis, amplissimorum magistratuum auctoritate instaurata.
Leiden, Samuel and Johannes Luchtmans, 1770. 8vo. With allegorical frontispiece engraved by François Bleyswyck: under the coat-of-arms of Leiden and 4 engraved tables with chemical symbols (Characteres). Three-quarter calf over boards. [30], 176, [20] pp.
€ 750
Fourth and last edition of the Leiden pharmacopoeia, the first official book of pharmacological recipes for the city, published by the printer to Leiden University, Samuel Luchtmans and his son Johannes. The elder Luchtmans had published the first edition, after many difficulties, in 1718. The present fourth edition is a page-for-page reprint of the third edition of 1751.
Uncut copy. Top of spine damaged, corners bumped, title label shaved. Daems & Vandewiele, pp. 148-150, 158.
Related Subjects: