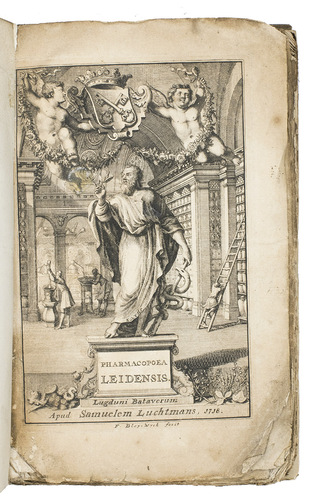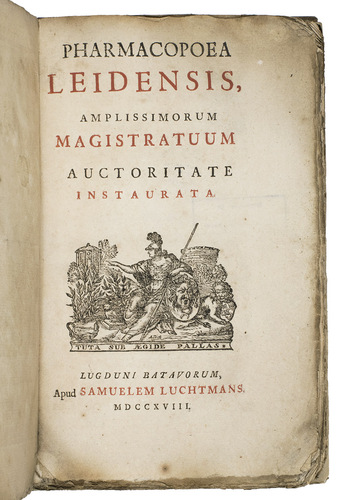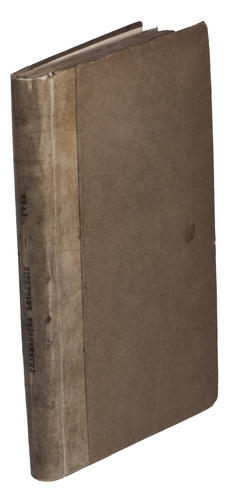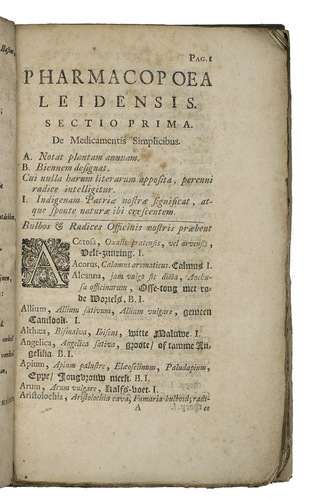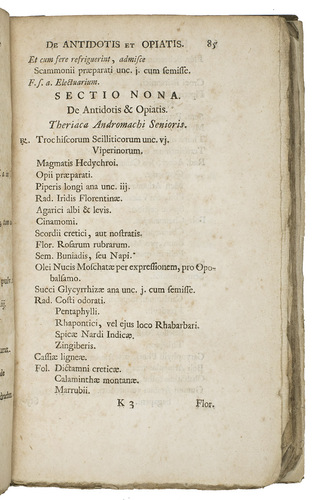 [LEIDEN - PHARMACOPOEIA].
Pharmacopoea Leidensis, amplissimorum magistratuum auctoritate instaurata.
Leiden, Samuel Luchtmans, 1718. 8vo. With a frontispiece engraved by François Bleyswyck. Title-page in red and black, with Luchtmanss woodcut Athena device, some woodcut decorated initials. Later half vellum with title stamped on spine. [22] ,155, [17] pp.
€ 700
Rare first edition of the first Leiden pharmacopoeia, in the original Latin, the officially authorized ingredients and instructions for the preparation of medicines, which all Leiden apothecaries had to follow. After many years of deliberations and difficulties, a commission of medical doctors and apothecaries under the auspices of the Leiden Collegium Pharmaceuticum and the apothecaries guild finally finished preparing the present text, published in 1718 by the Leiden bookseller Samuel Luchtmans, later (from 1730) printer to the University. Although the Elzeviers in Leiden produced and published a Pharmacopoea et hortus, ad usum pauperum Reipublicae Leydensis by order of the city magistrates, it comprised only 64 pages and (in spite of the title) fails to cover the material expected of a pharmacopoeia, merely listing simples and composite medicines with instructions for the preparation of only a few. Daems & Vandewiele therefore do not consider it a true pharmacopoeia. The present 1718 book claims the title of the first pharmacopoeia in Leiden, and with its later editions (1732, 1751 and 1770) remained the only one before the 19th century. It probably owed much to the Amsterdam pharmacopoeia but mixed information from various published sources with its own original contributions.
Library stamp of the Welcome Hist. Library, incl. "Withdrawn stamp" on verso of title-page. Somewhat trimmed, mainly at the head but not at the foot of the pages, with the edges frayed and soiled, and stains at the foot of the last pages. Daems & Vandewiele, pp. 148-150; Peeters, 'De Pharmacopoea, et Hortus, ad usum pauperum Reipublicae Leydensis (1638) alsmede haar Taxe van 1653' (1989), p. 19; STCN (4 copies); Wellcome IV, p. 362.
Related Subjects: