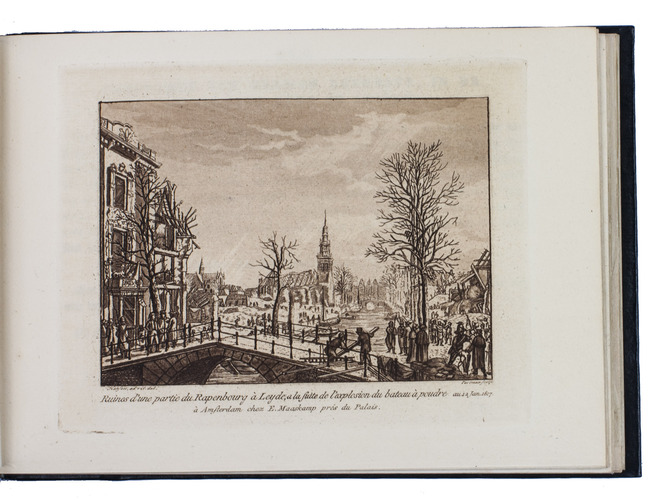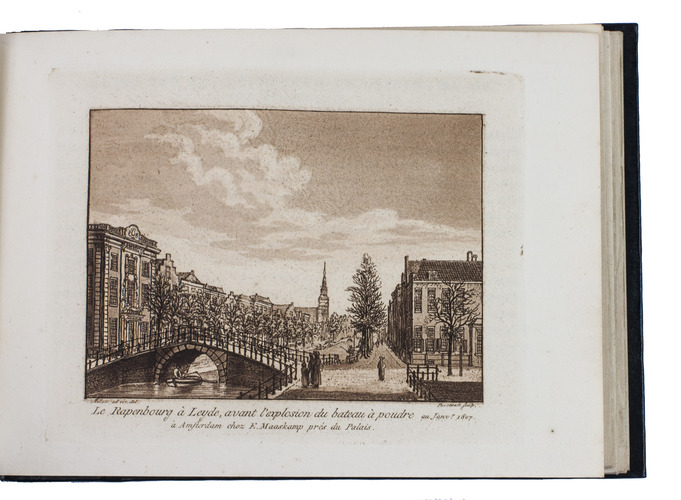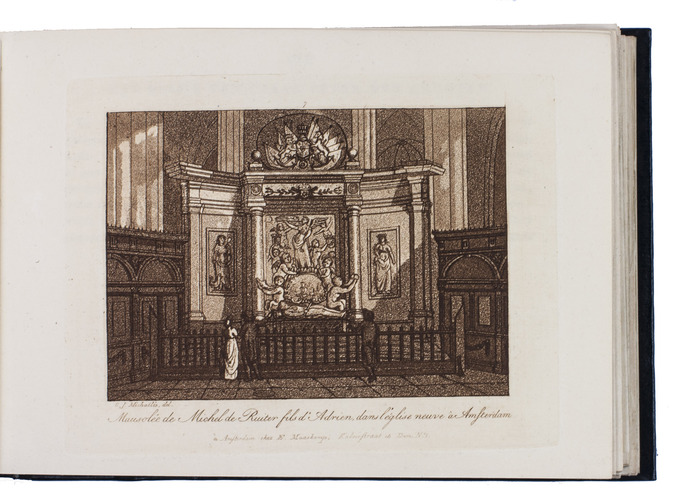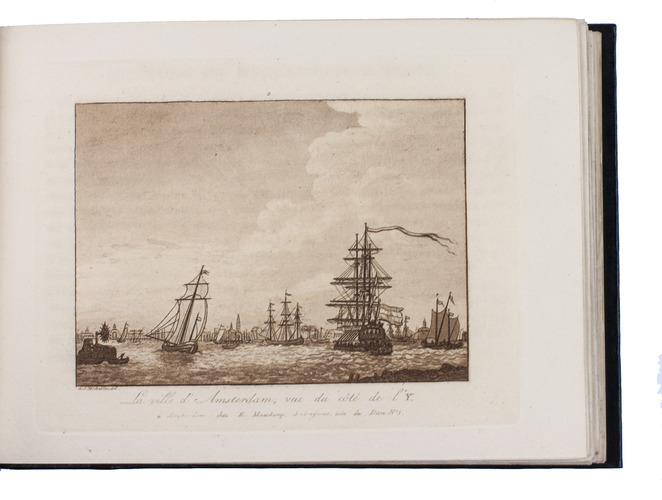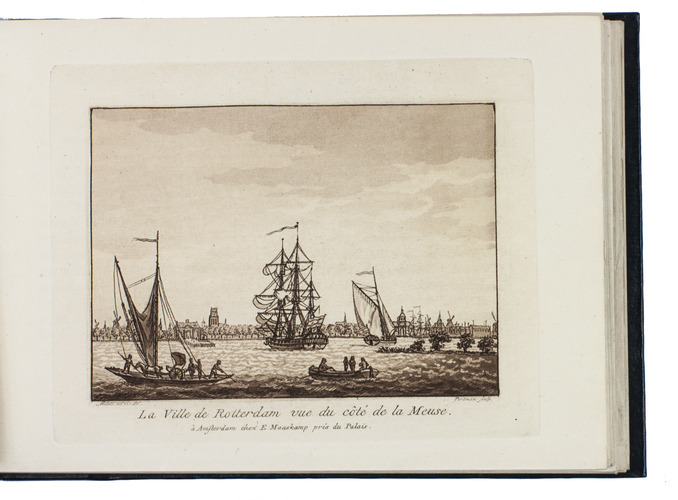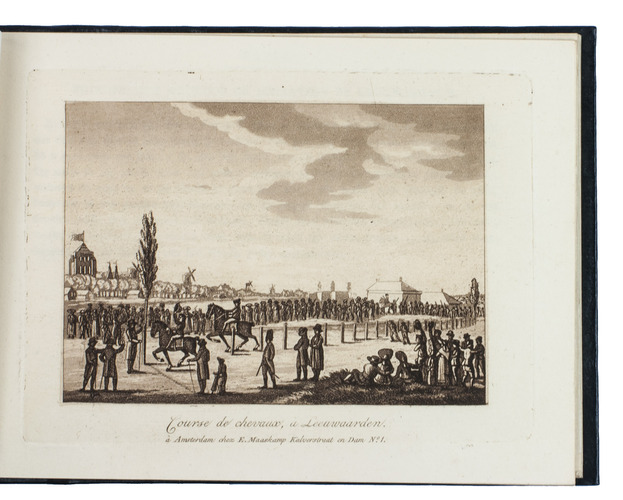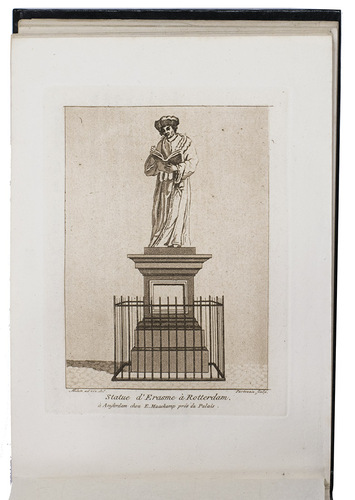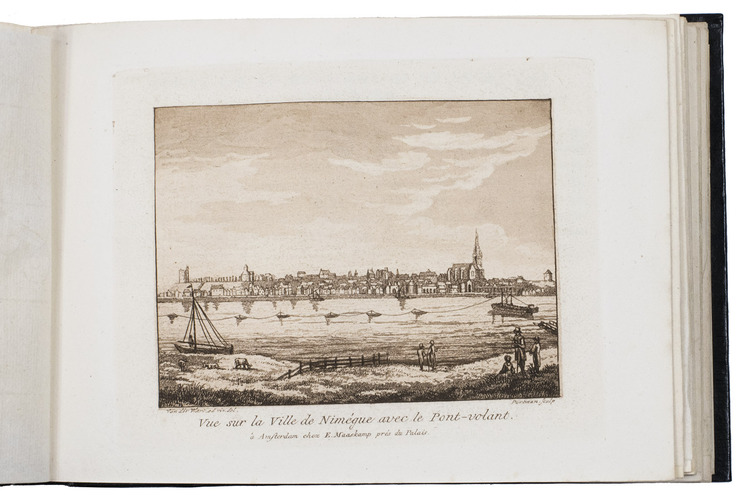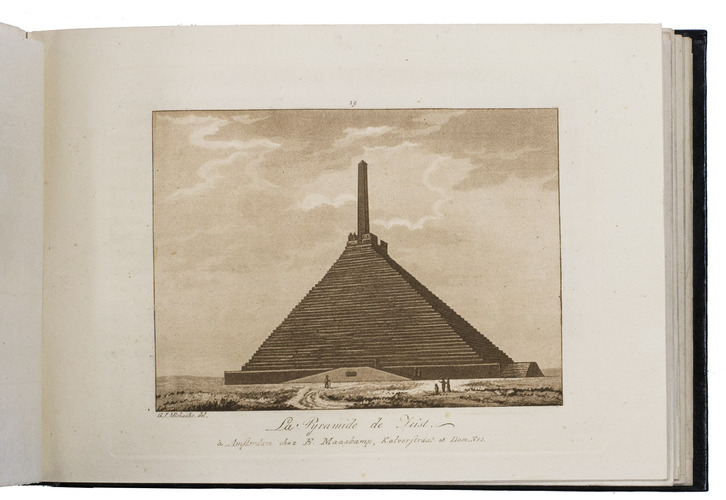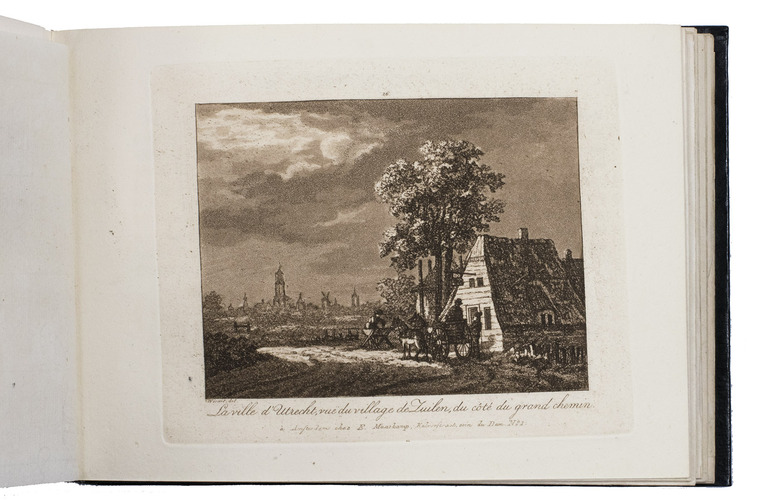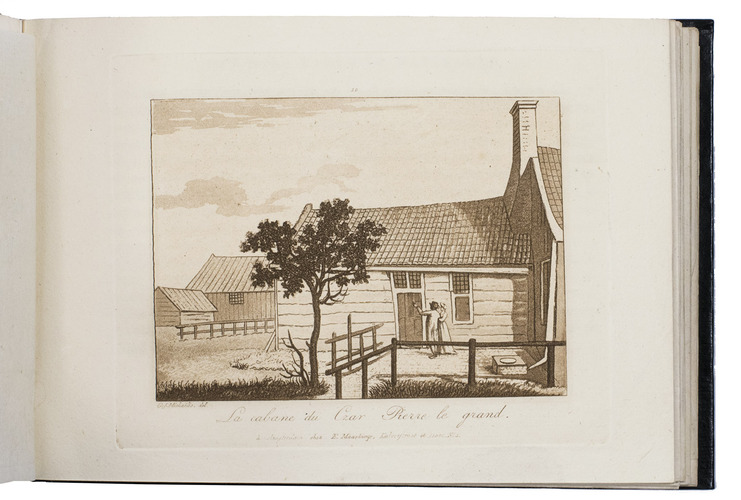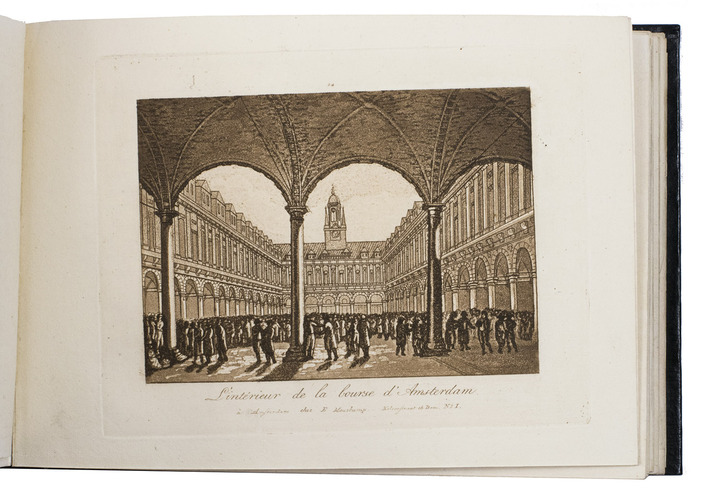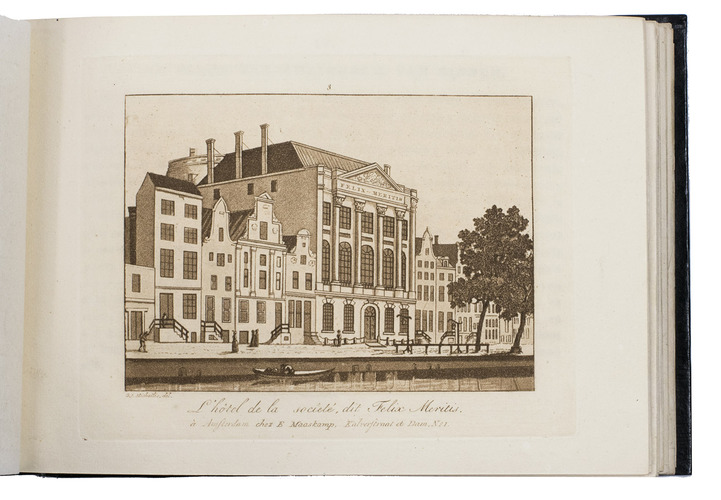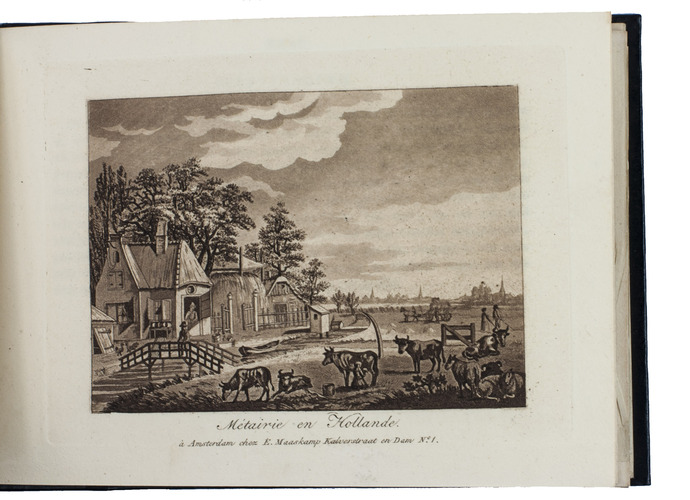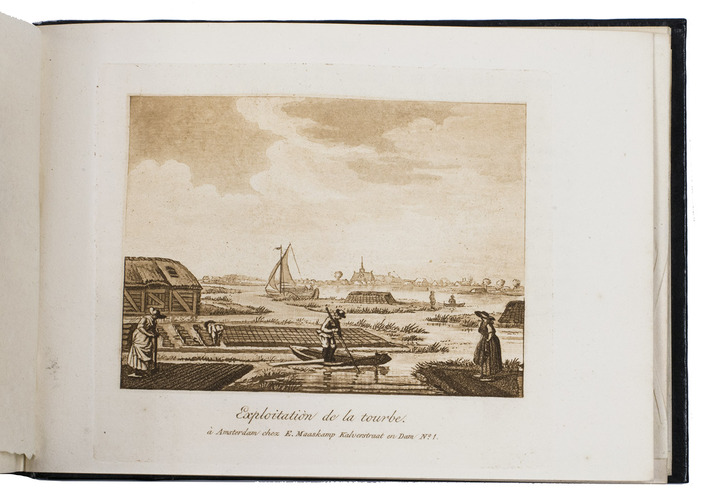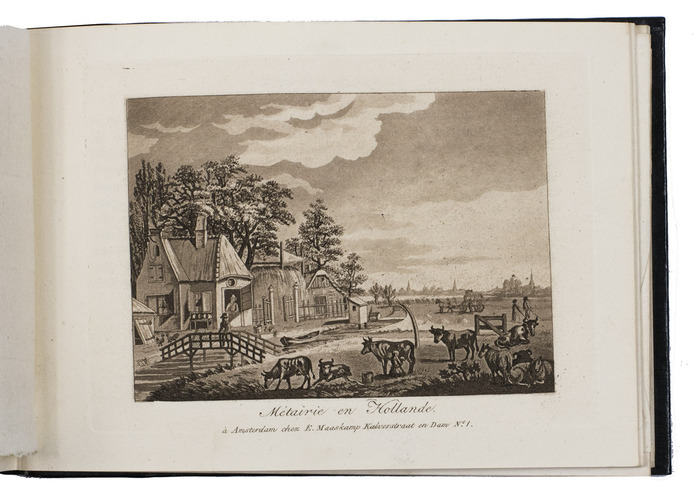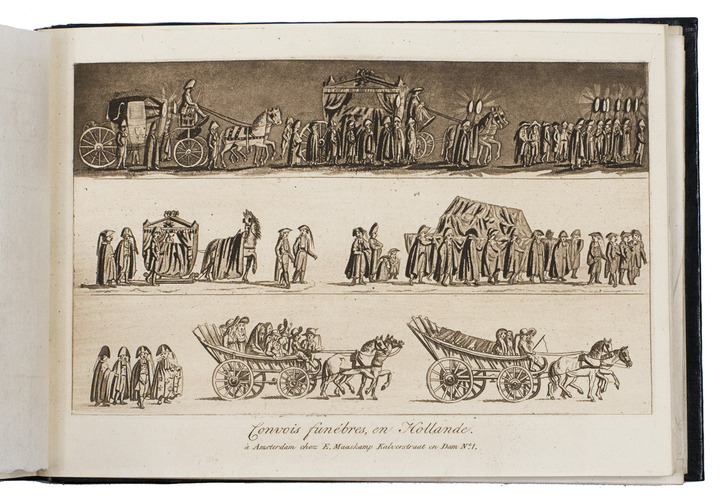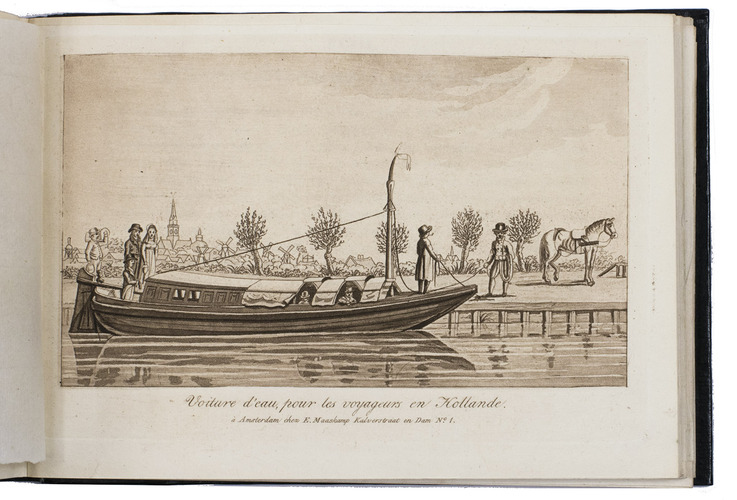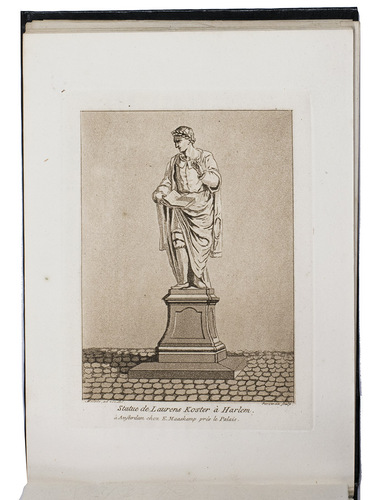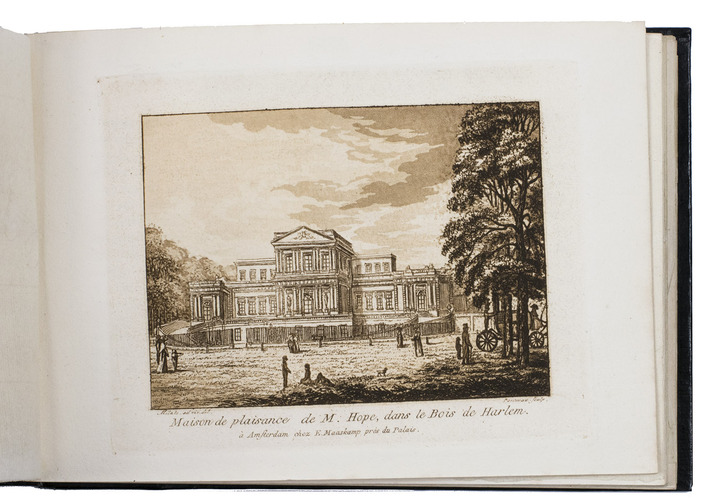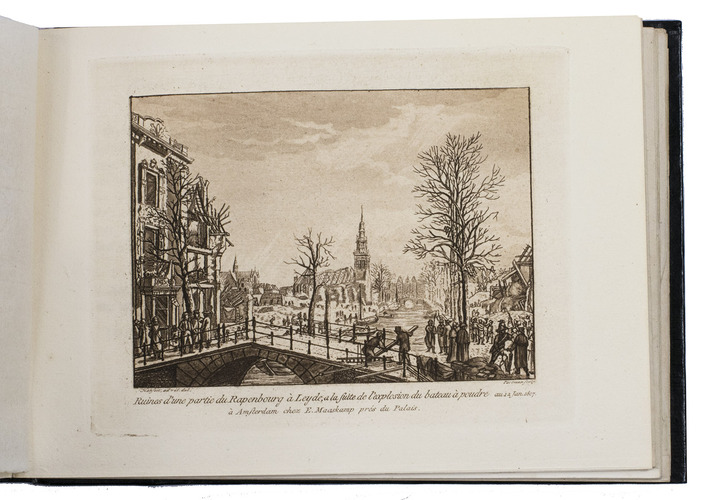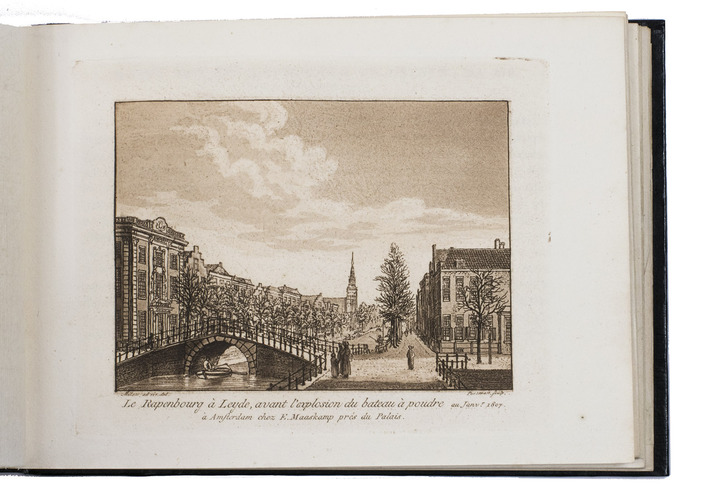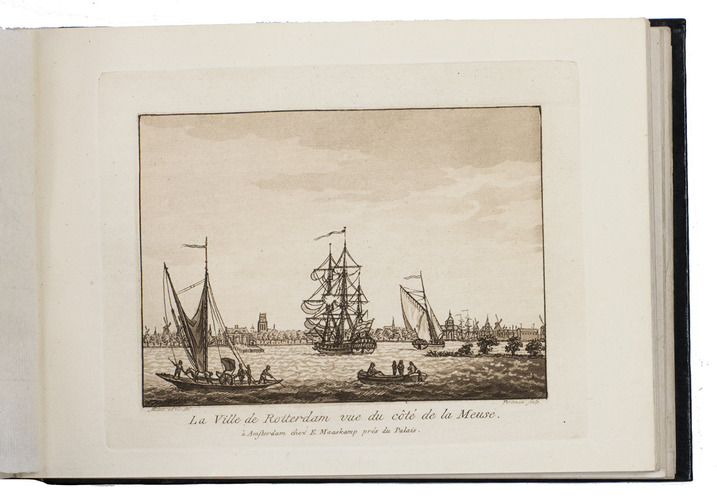 [MAASKAMP, Evert (editor)].
Merkwaardige gezigten, gebouwen, monumenten en standbeelden in de noordelijke provintien van het Koningrijk der Nederlanden. | Vues remarquables, edifices, monumens et statues dans les provinces septentrionales du Royaume des Pays-Bas.
Amsterdam, Evert Maaskamp, 1816. Oblong 8vo. With an engraved illustration on title-page and 37 sepia aquatints by Ludwig Portman after Gerrit Jan Michaëlis, Franciscus Aandreas Milatz, and Cornelius Overman. Contemporary gold-tooled dark blue boards. [40] ll. + 37 plates.
€ 1,750
Fine copy of the first edition, one of three simultaneously published issues, of a touristic series of aquatint views of the Netherlands, published by Evert Maaskamp (1769-1834). It contains 37 sepia aquatints, showing architecture (including the Royal Palace of Amsterdam and the ruins of the castle at Wijk bij Duurstede), statues of Dutch national heroes such as Michiel de Ruyter and Erasmus, and several cities and harbours: Amsterdam, Utrecht, Broek in waterland, Nijmegen, Rotterdam, Vlissingen etc. Others depict scenes of Dutch culture, like ice skating and a funeral procession. Each aquatint is accompanied by a letterpress leaf explaining the illustration in both Dutch and French.
Fine copy, only two small stains, not touching the plates, and some subtle, minor restorations to the spine. Landwehr, Coloured plates 369; WorldCat (10 copies, including 2 undated).
Related Subjects: