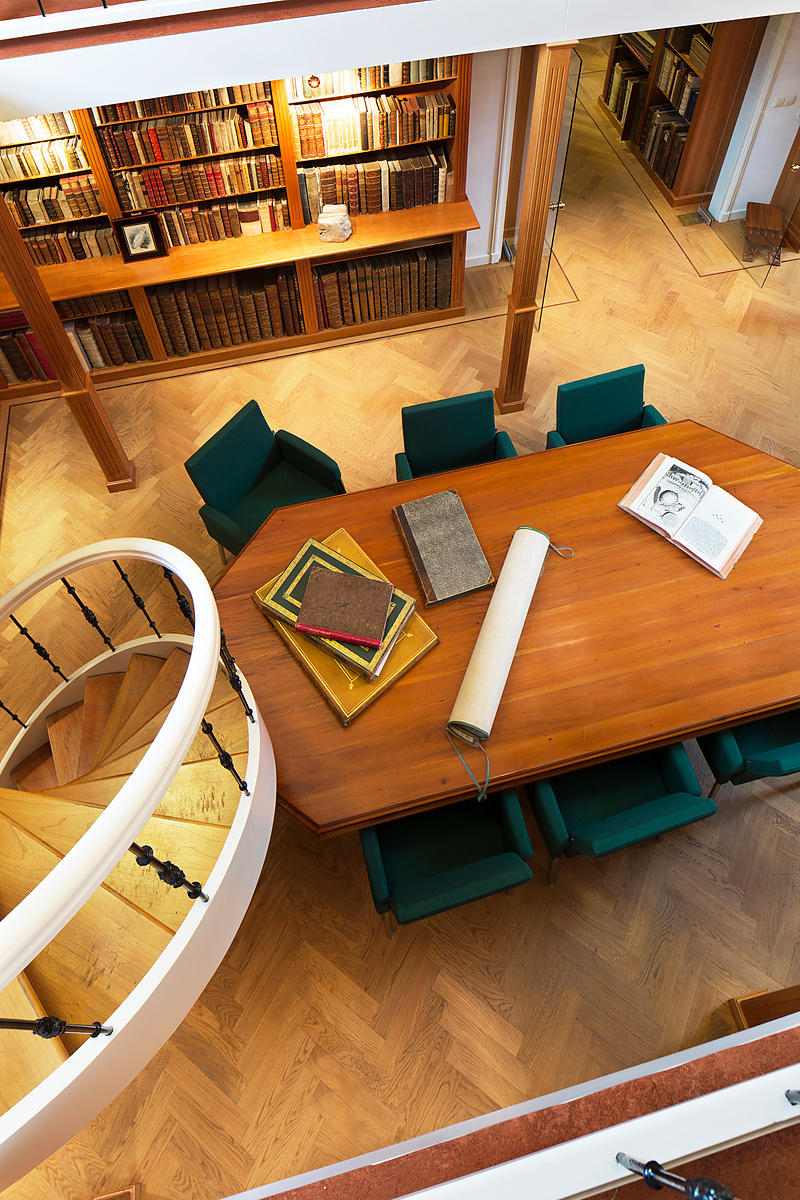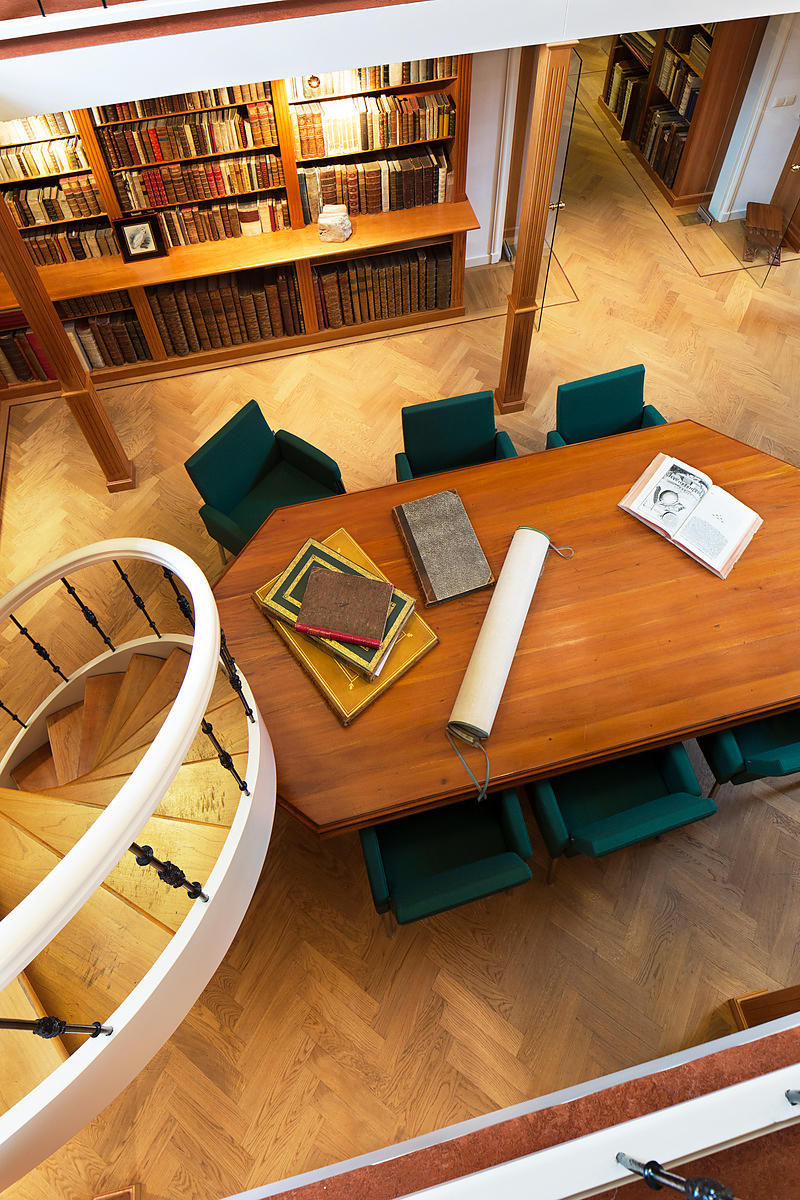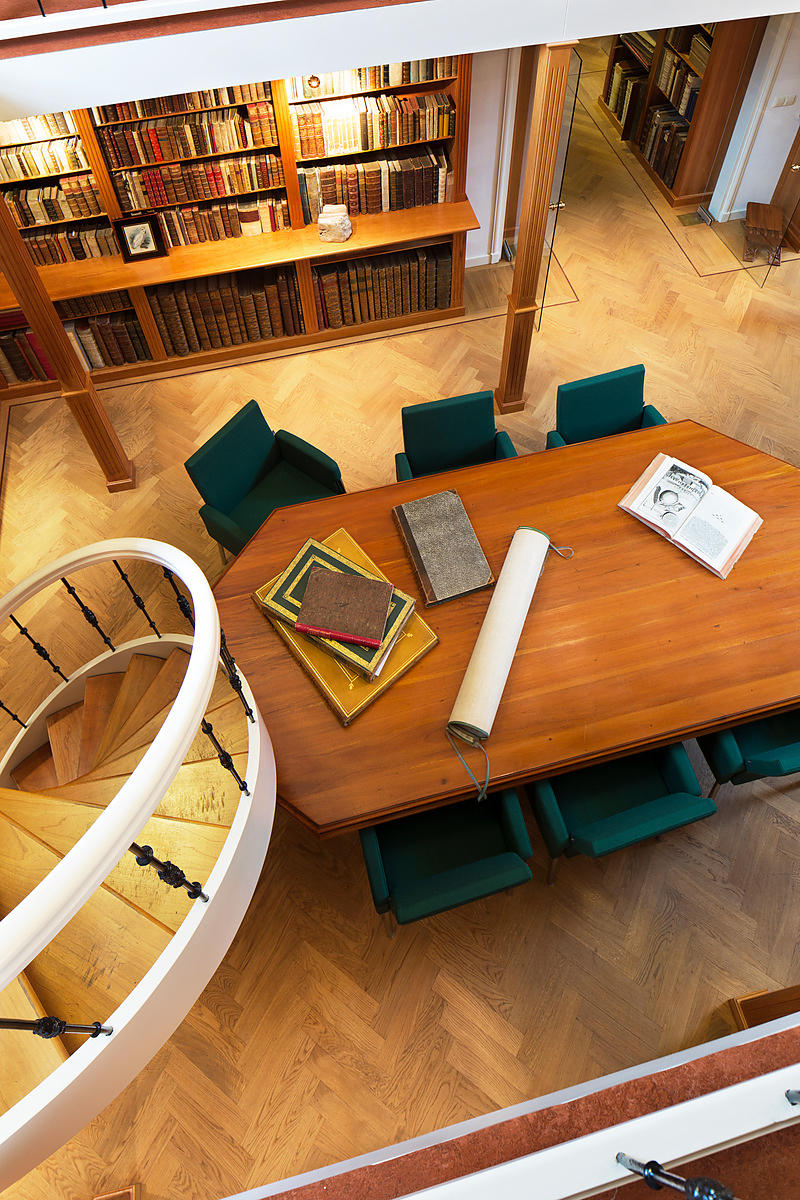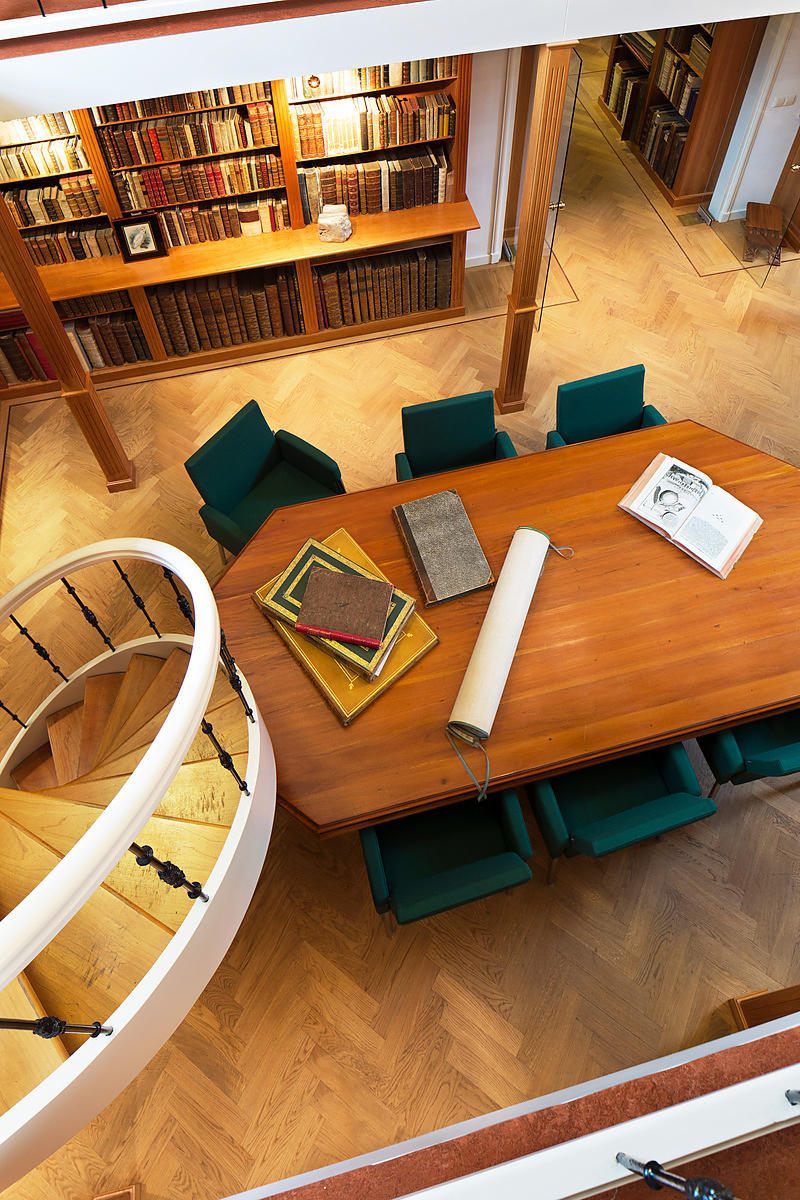 [MANUSCRIPT - SHIP'S LOG]. WISE, Samuel.
Journal of the proceedings on board His Majestys Ship Stately[,] George Scott Esq. Captain[,] commencing September 14th 1799[,] ending September 20th 1800. [Vol. 2:] ... commencing September 21st 1800, and ending November 7th 1801. [Vol. 3:] ... commencing November the 8th 1801, ending the 9th July 1803.
[Mediterranean], 1800-1803. 3 volumes. Small folio (32 x 21 cm). Manuscript in ink on laid paper, with 3 coastal views in ink, including Tunis and the island of Stromboli. Contemporary wrappers (the first volume in marbled paper, the second in plain paper, and the third in marbled paper with a stiff paperboard wrapper over it), kept in a modern brown half morocco clamshell box. [1], [3 blank], [1], 87 pp.; [1], 38, [1]; [2], 43 ll.
€ 8,500
Three sequential manuscript ship's logs, kept by the "master's mate" Samuel Wise, recording the journey of HMS Stately, a 64-gun and 1388-ton ship of the British Royal Navy, during the British campaign against Napoleon in the Mediterranean, as part of the so-called War of the Second Coalition. It includes entries made during the navy's Egyptian campaign (8 March to 2 September 1801) and besides the usual observations on the weather, coordinates, health of the crew, etc., it gives brief notes of the most important proceedings and incidents.
The first volume opens on 14 September 1799, with the ship moored at Deal Castle in England. They left British waters at the end of April 1800 and reached Genoa on 18 May, where they stayed until the 23rd, witnessing the Austrian Siege of Genoa, occupied by Napoleon's troops. They continued around the complete coastline of the Mediterranean, staying at Marmaris, Turkey, from the end of December to 21 February and at Abu Qir, Egypt, for the whole month of March 1801. The ship remained close to Alexandria until 11 May, then sailed north for a longer stay at Minorca and several stops at Malta. The National Maritime Museum at Greenwich has the following volume, covering 1803-1804 (LOG/N/S/12).
With some occasional spots, thumbing in the lower right corner, and some wormholes in the last leaf of the first volume, but otherwise in very good condition. The wrappers with some stains and worn at the extremities, but still good.
Related Subjects: