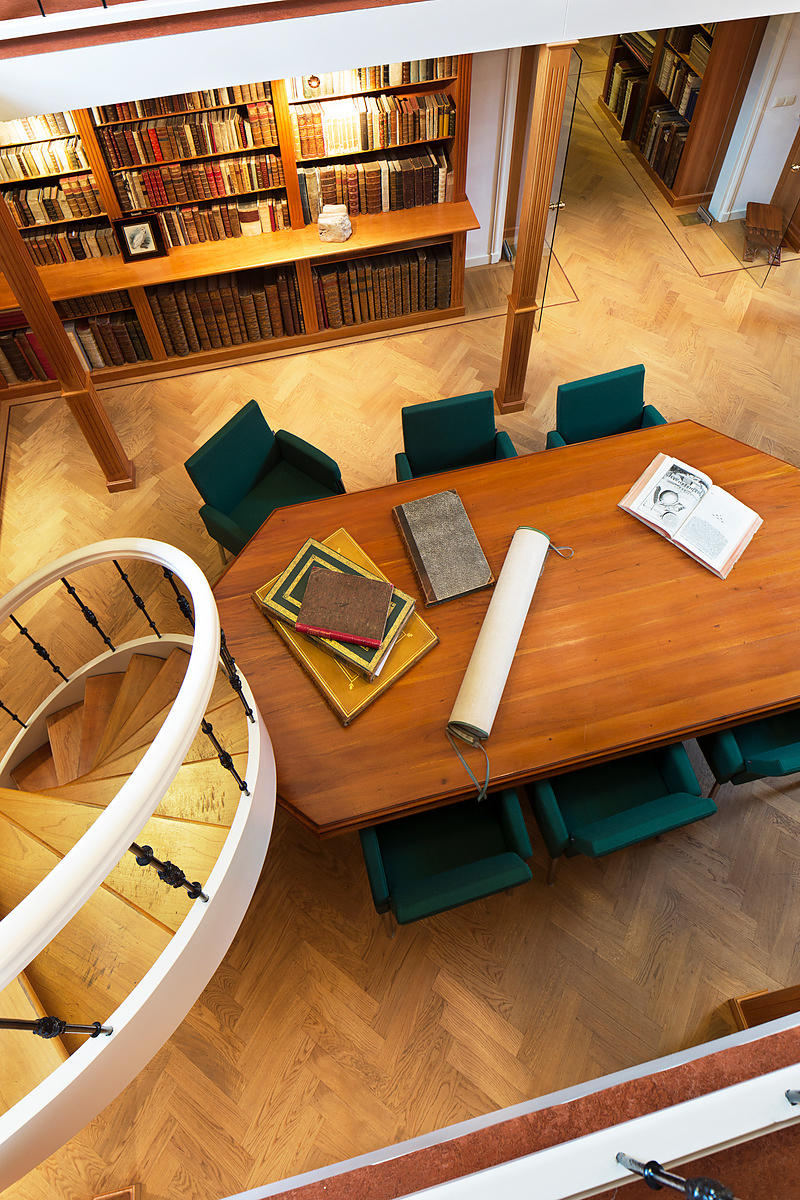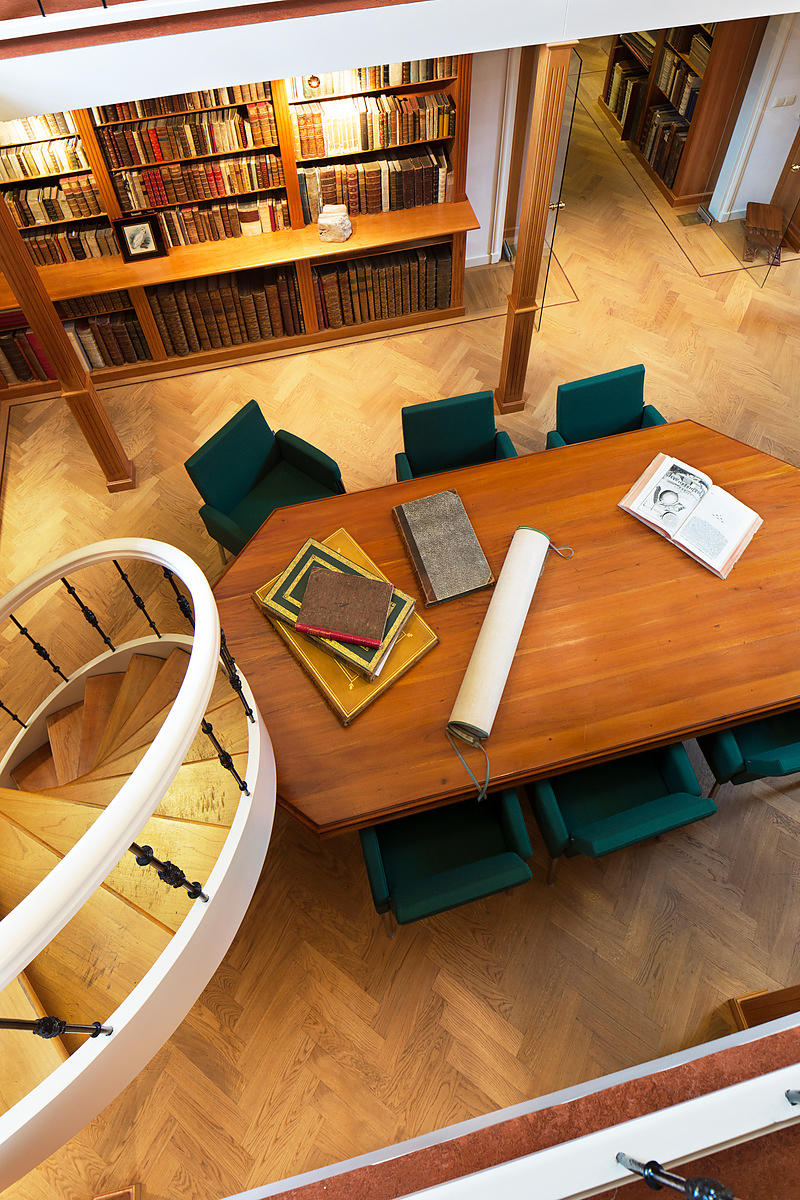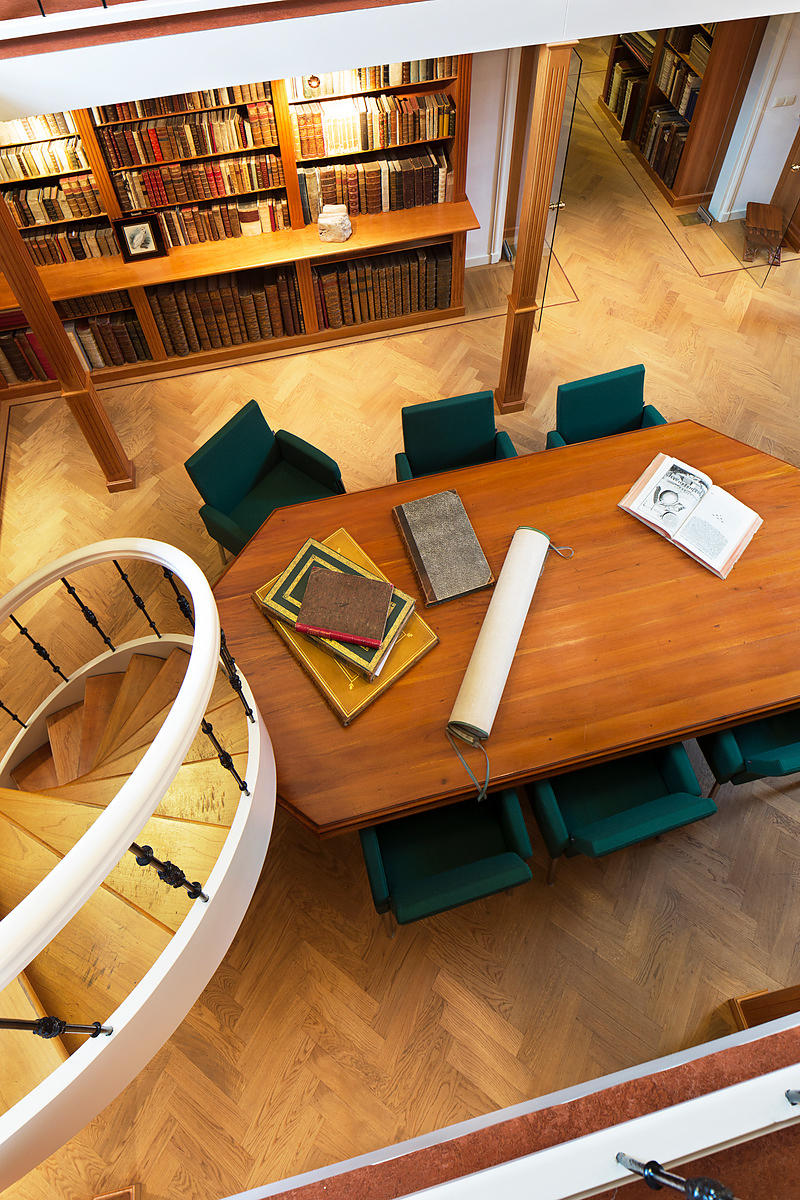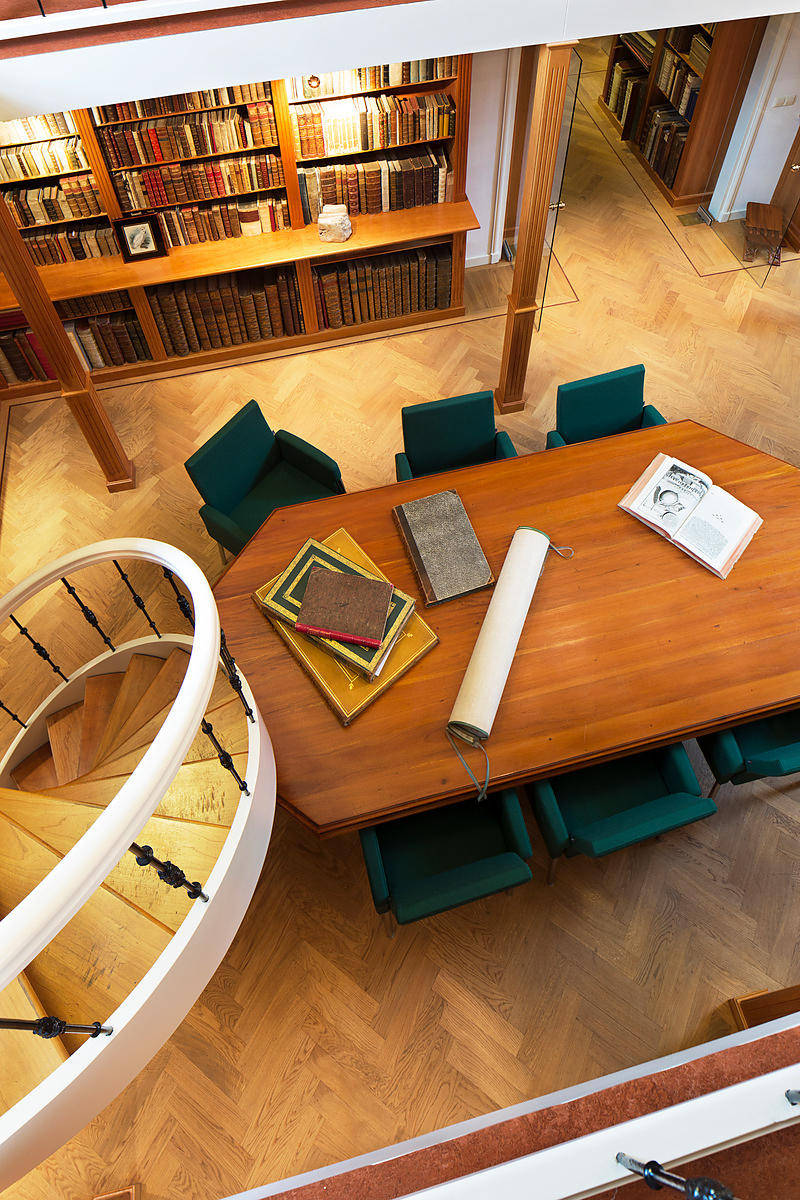 [NIEUHOFF, Nicolaas].
Catalogus van een uitmuntend en overheerlyk kabinet konstige schilderyen, tekeningen en prenten, door de beroemste, en voornaamste Nederlandsche, en andere meesters, als meede eenige fraaye beeldwerken en rariteiten. Alles met veel moeite, en kunde byeen verzameld, en nagelaten door wylen den heer Nicolaas Nieuhoff. Het welke alles verkogt zal worden door de makelaars Phillippus van der Schley, Hendrik de Winter, en Jan Yver, op maandag den 14 april 1777. en volgende dagen.
Amsterdam, J. Stanhoffius Andriesz., 1777. 8vo. With an engraved frontispiece by Reinier Vinkeles. 20th-century half pigskin. [4], 394 pp.
€ 950
Auction catalogue of the collection of Nicolaas Nieuhoff (d. 1777), solely known for the present, imposing collection of art, including paintings, drawings and prints from such 17th-century Dutch masters as Rembrandt, Vermeer, Van de Velde, Ruysdael, Steen and Van Ostade. The catalogue is divided into four parts, containing 254 lots with paintings, 1145 lots with drawings, 362 lots with prints and 26 lots with sculptures and curiosities. The collection was auctioned in Amsterdam starting 14 April 1777, for a total amount of fl. 88,115, which would be ca. € 816,248 today.
First few leaves browned with marginal foxing, somewhat browned in the margins throughout. Otherwise in good condition, wholly untrimmed leaving wide margins. Binding in very good condition. Eijnden & Willigen III, pp. 390-391; Lugt 2673; STCN (9 copies, incl. 2 incomplete).
Related Subjects: