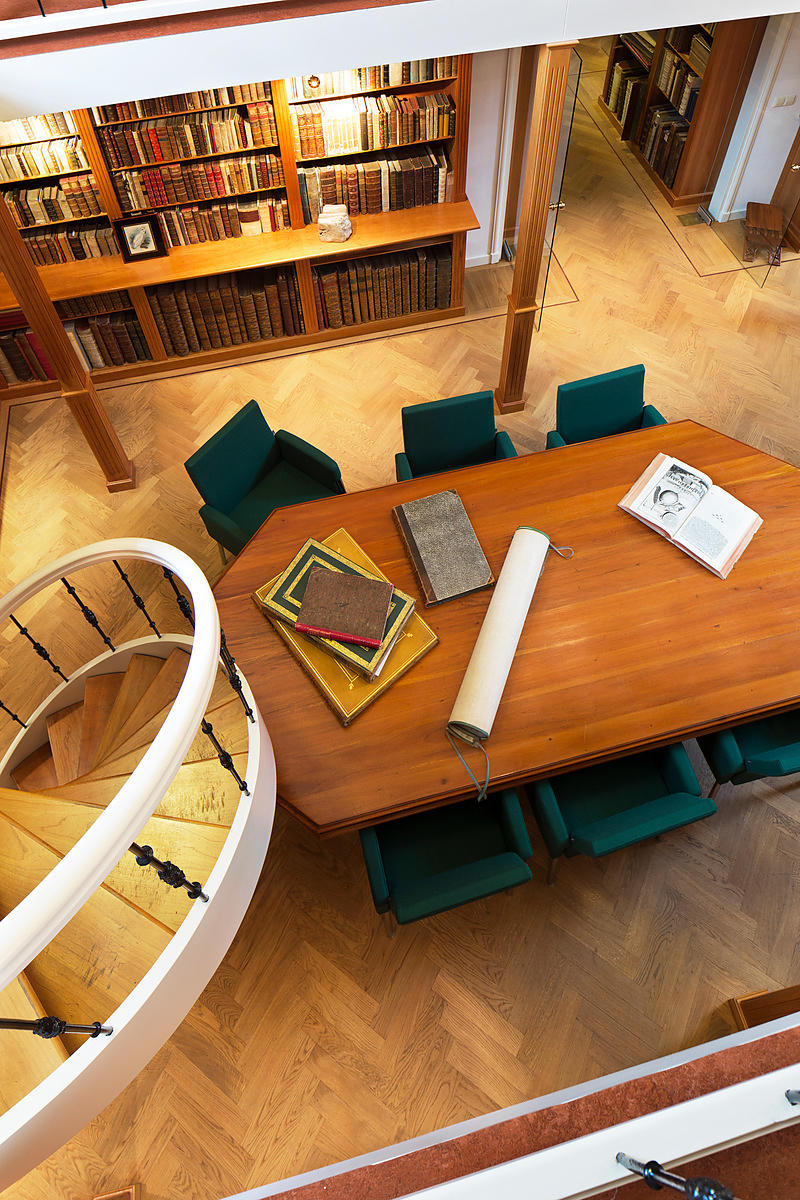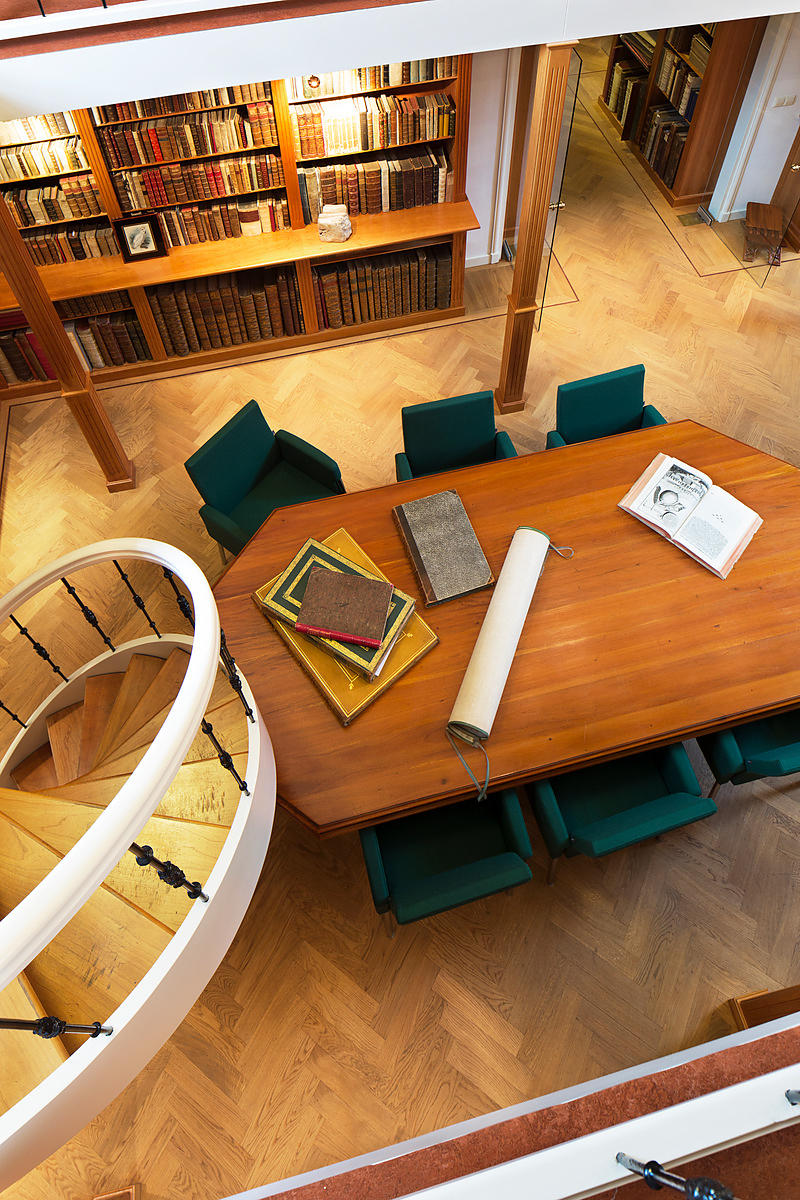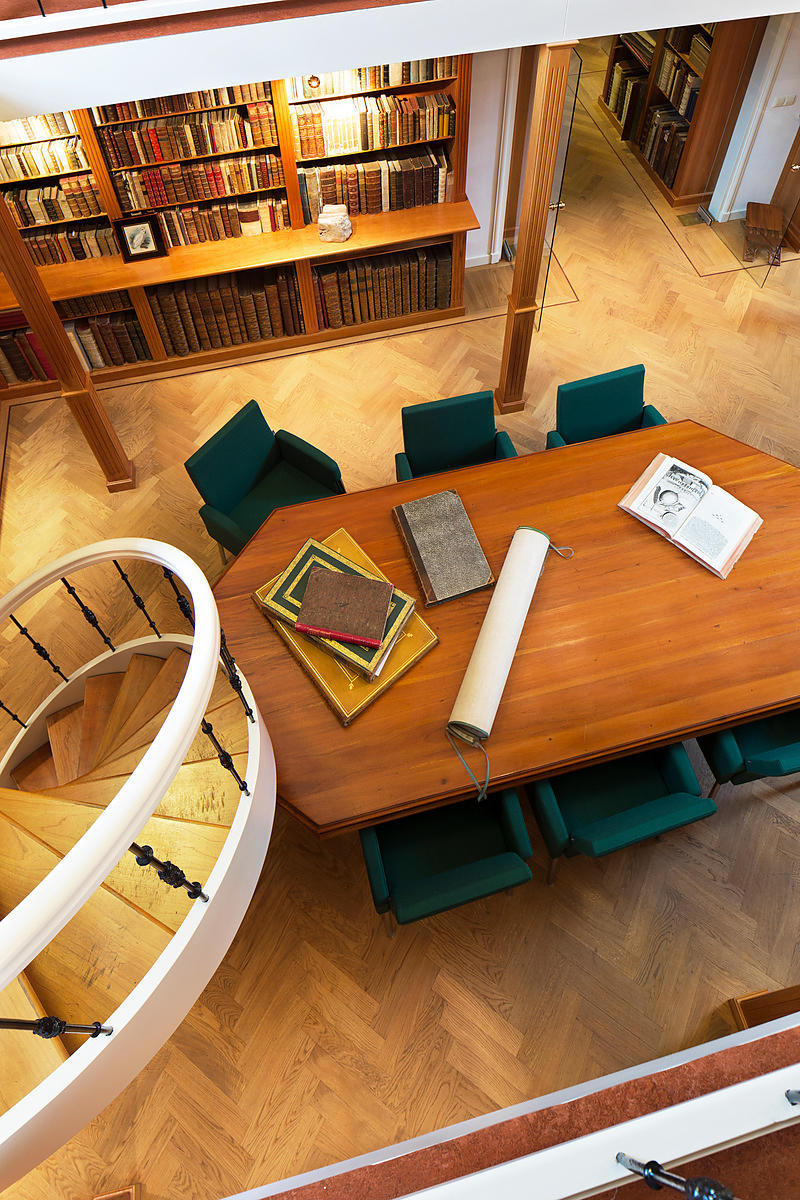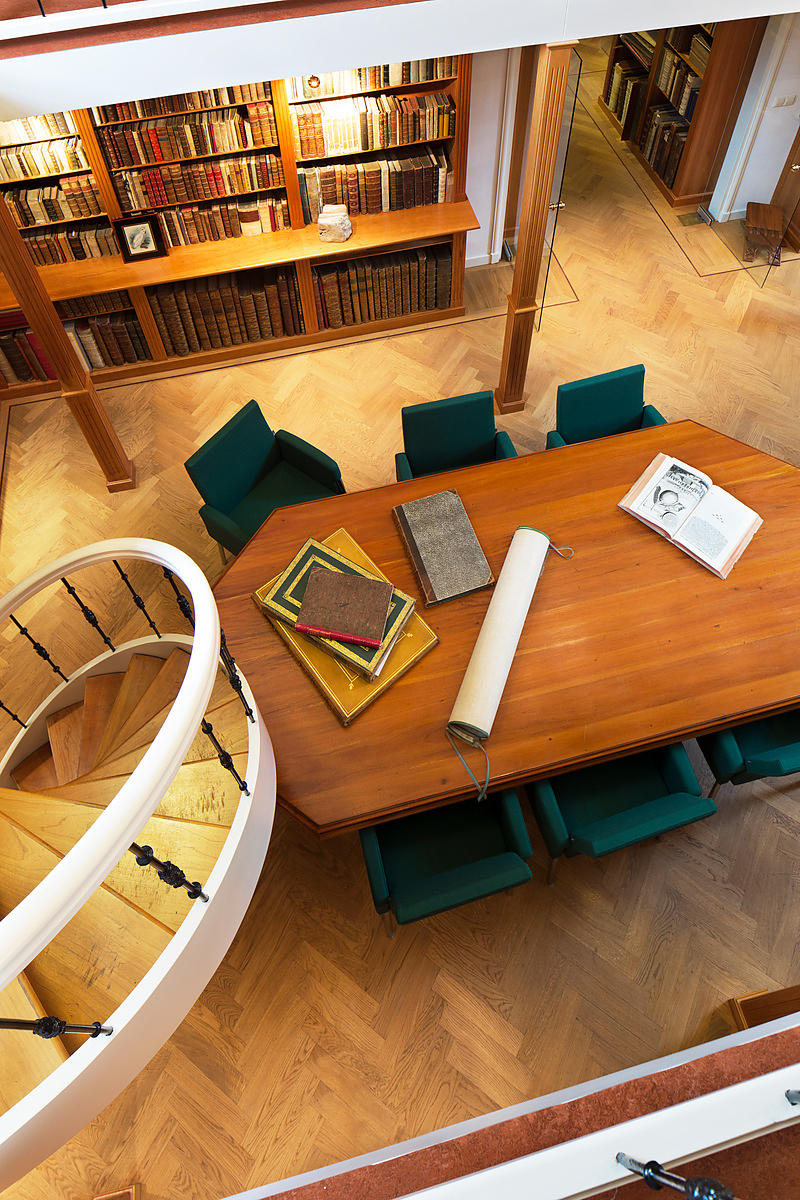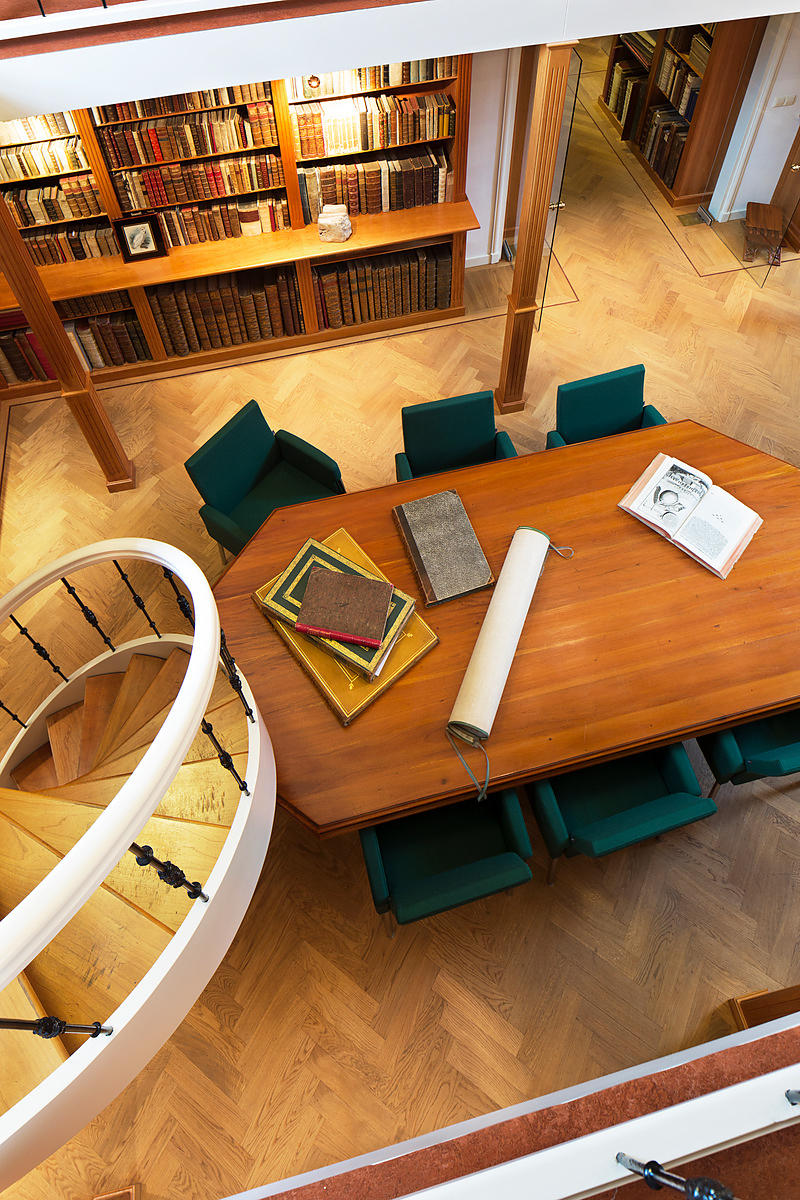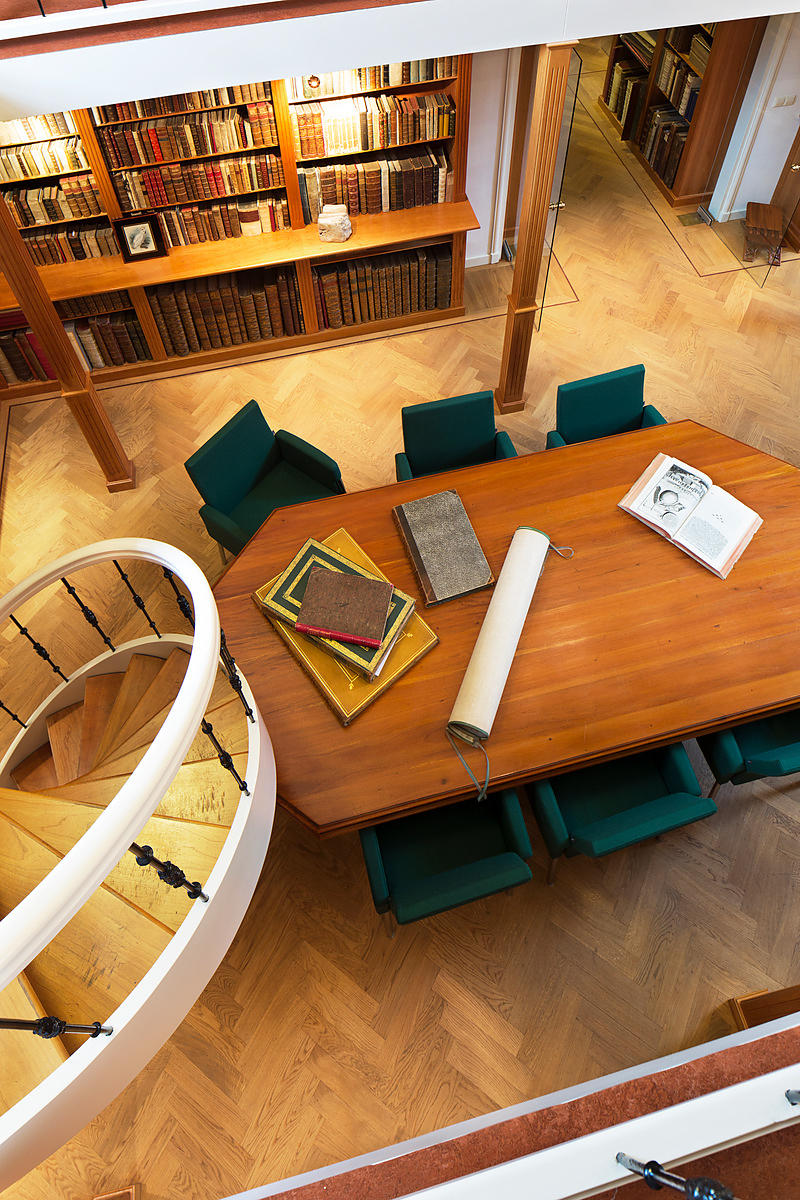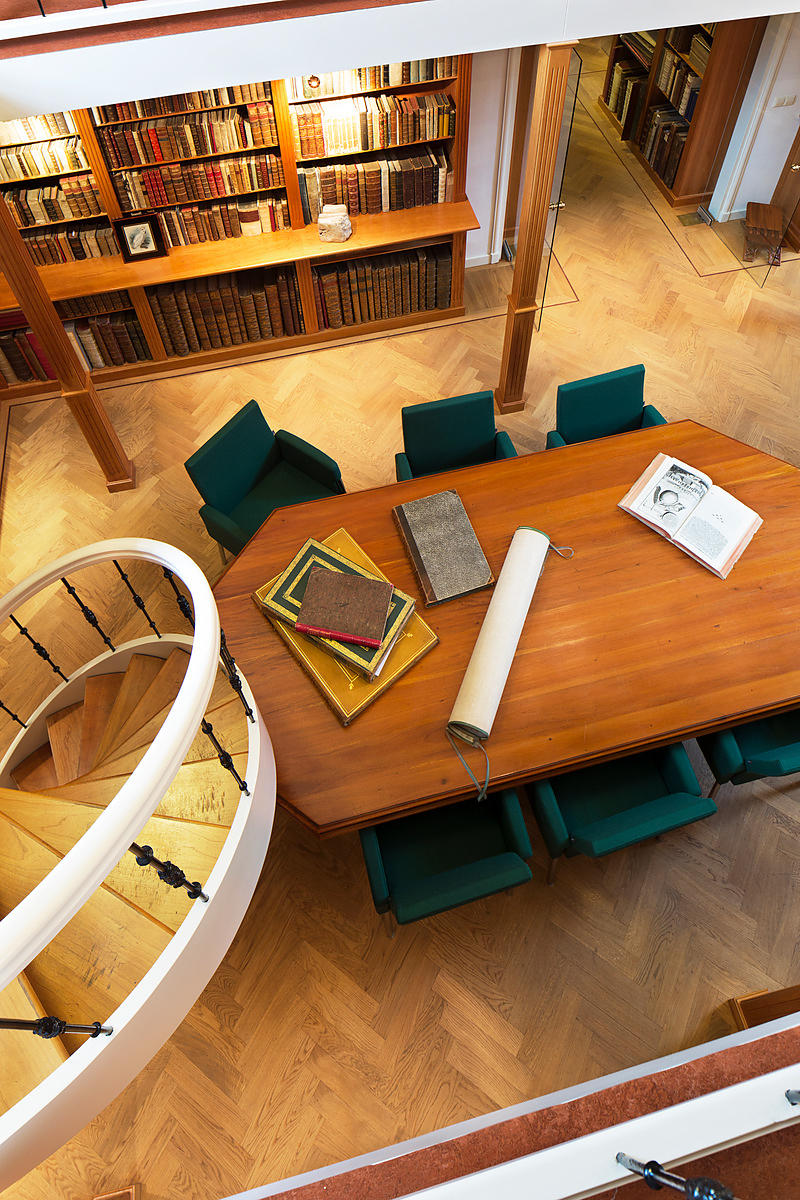 [VALENTINUS, Petrus Pomarius; Stephen HOBBES].
Enchiridion medicum. Dat is: een kort begrijp vanden gantschen loop der medicine. Mitsgaders een tsamensprekinge van een doctor ende student der medicijne aengaende. Van gelijcken een tractaet vervattende de voornaemste gebreken ofte sieckten des menschen lichaems; bestaende in vele verscheyden remedien ...
Utrecht, Jan Amelisz., 1619. 4to. With woodcut printer's device and initials, an oval portrait on the verso of the title-page (of Reinier Bontius?) and on the last leaf a full-page woodcut showing surgical instruments. Later vellum, manuscript title on spine, new endpapers. [6], 278, [2] pp.
€ 3,950
Scarce first edition of the Dutch translation of this interesting early English medical work, attributed to Valentinus: Enchiridion medicum: Containing an epitome of the whole course of physicke: with the Examination of a chyrurgian...With a treatise containing a difinition of all those diseases that do chiefly affect the body of man ... Enlarged with a second part, containing a particular practise of physicke, with the flowers of Celsus containing many aphorisimes, excellent sentences and witty sayings, first published in 1608, followed by a second edition in 1612. The the widow of Joost Broersz. in Amsterdam published the second Dutch edition in 1659.
The examination section by Stephen Hobbes (or Hobbs, or Hunton; active 1596-1610) includes a substantial antidotarium with recipes, including a section on juleps with cinnamon, mint and nutmeg.
The Utrecht publisher Jan Amelisz. dedicated the book to the personal physician of Prince Maurice, Reinier Bontius (1576-1623).
With contemporary handwritten recipes in Dutch on the last three endleaves. Owner's inscription on the title-page in blue pencil. Title-page repaired, some marginal wormholes (partly repaired, not affecting the text). Otherwise in good condition. BMN, I, p. 7; STCN (2 copies).
Related Subjects: