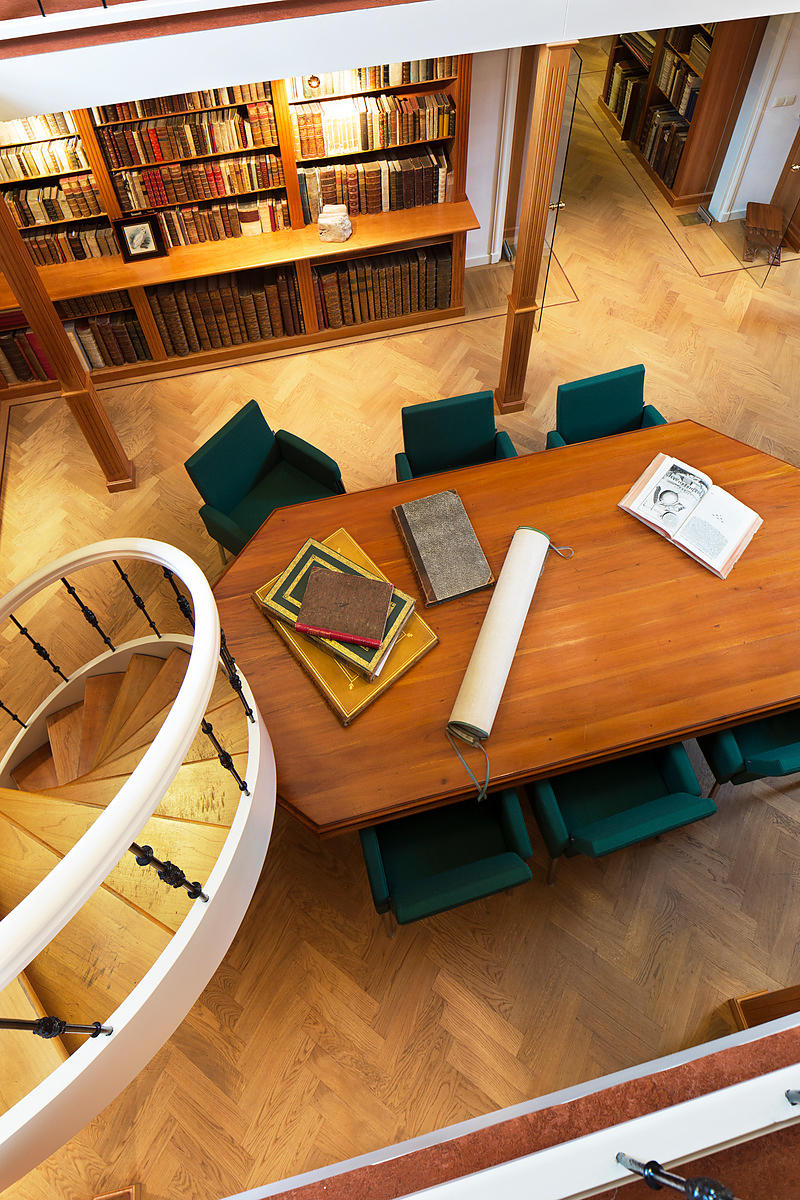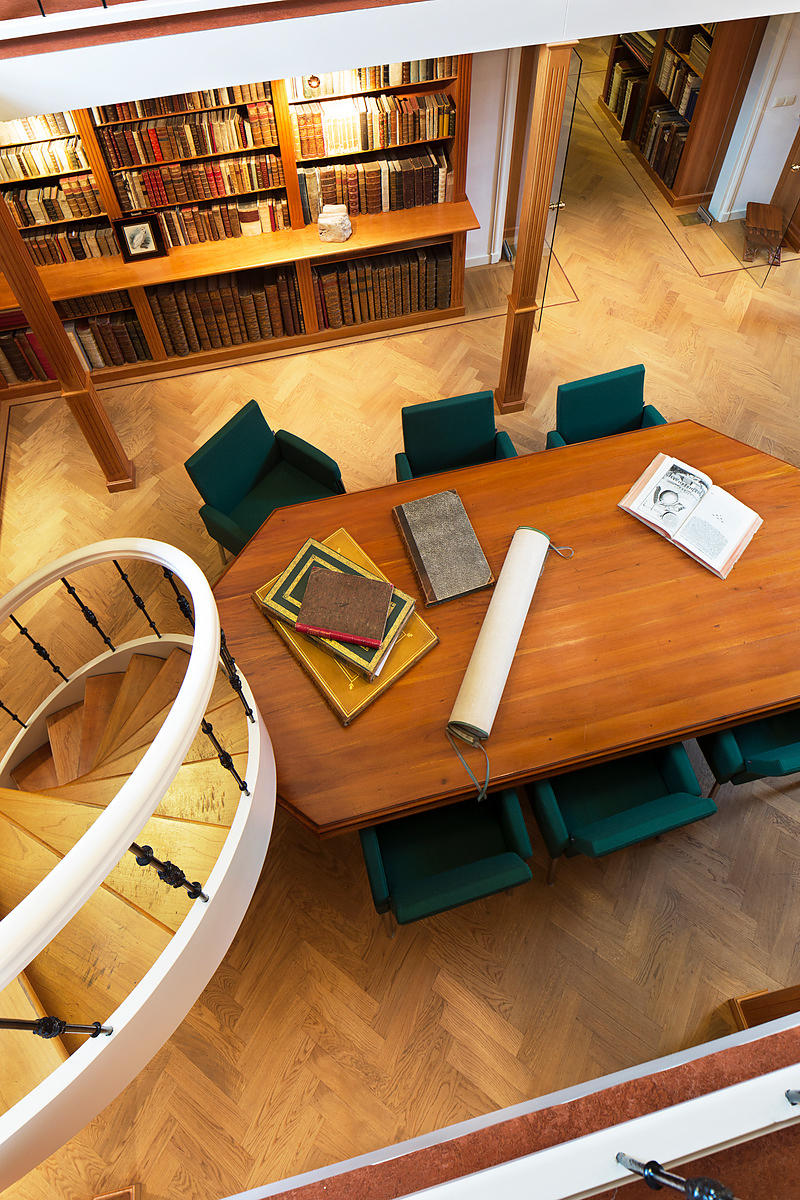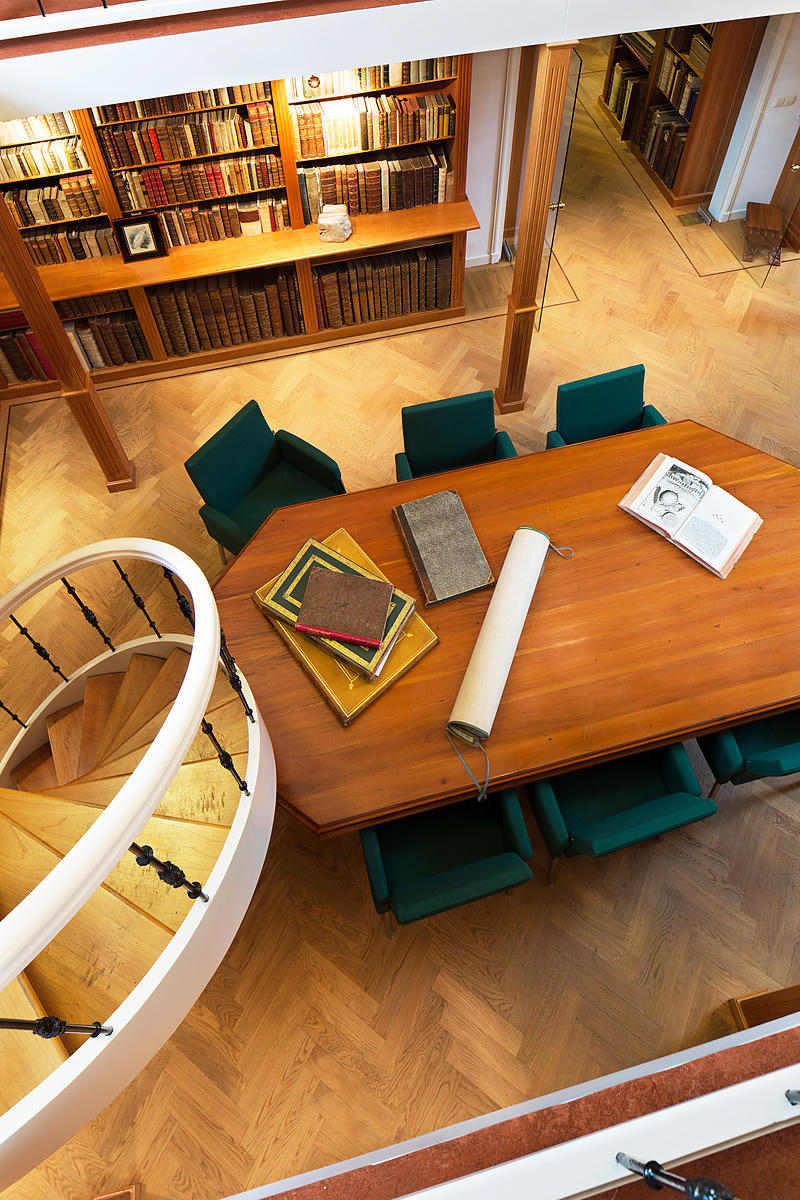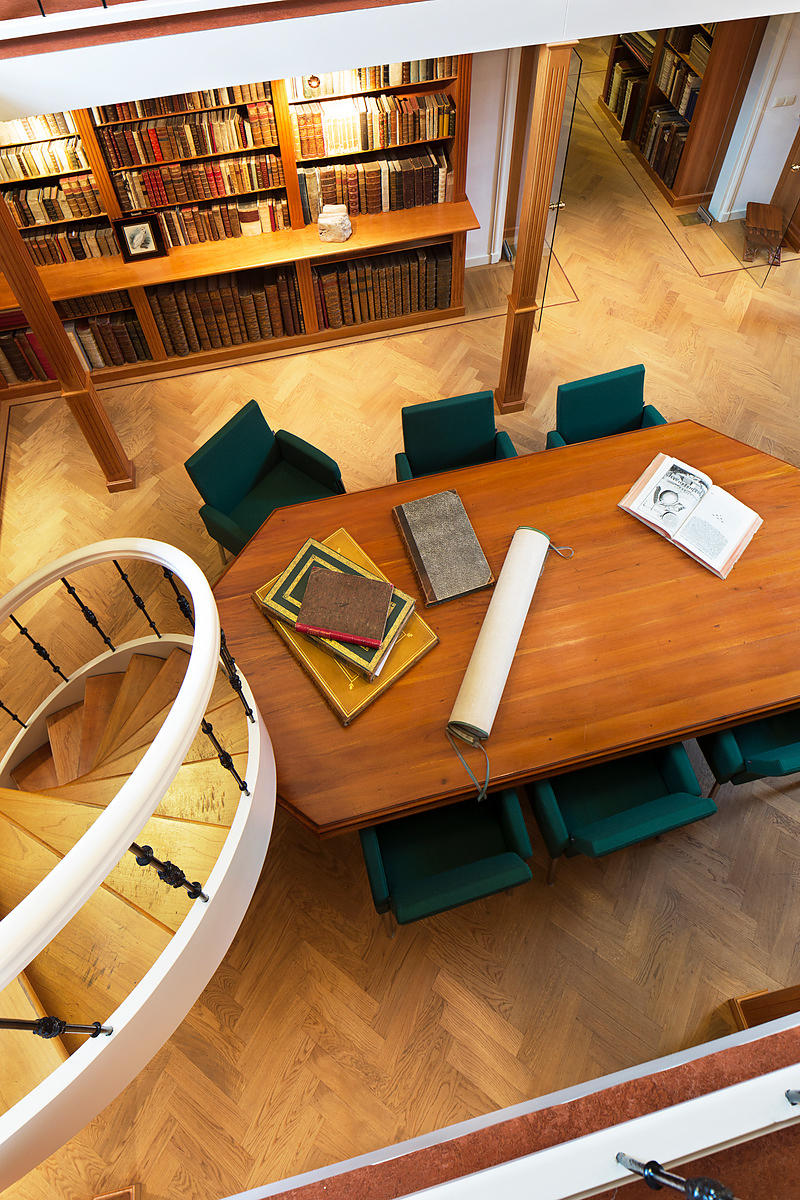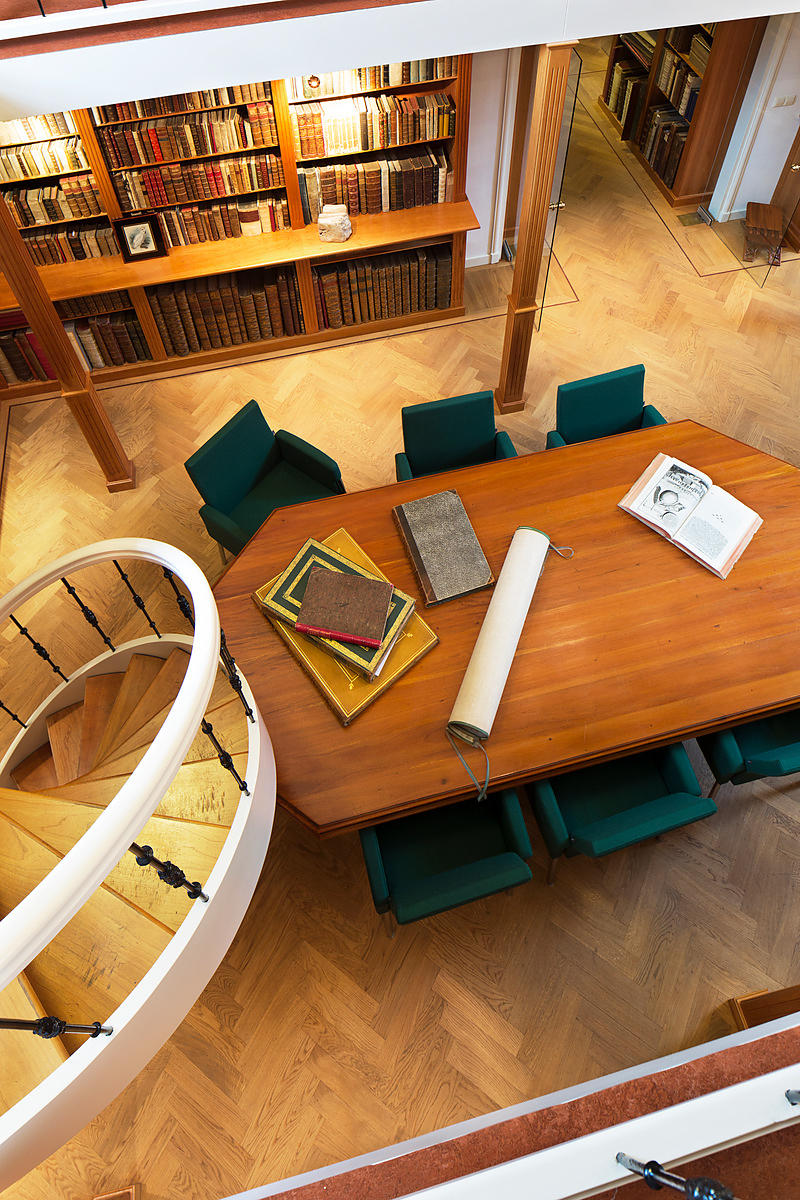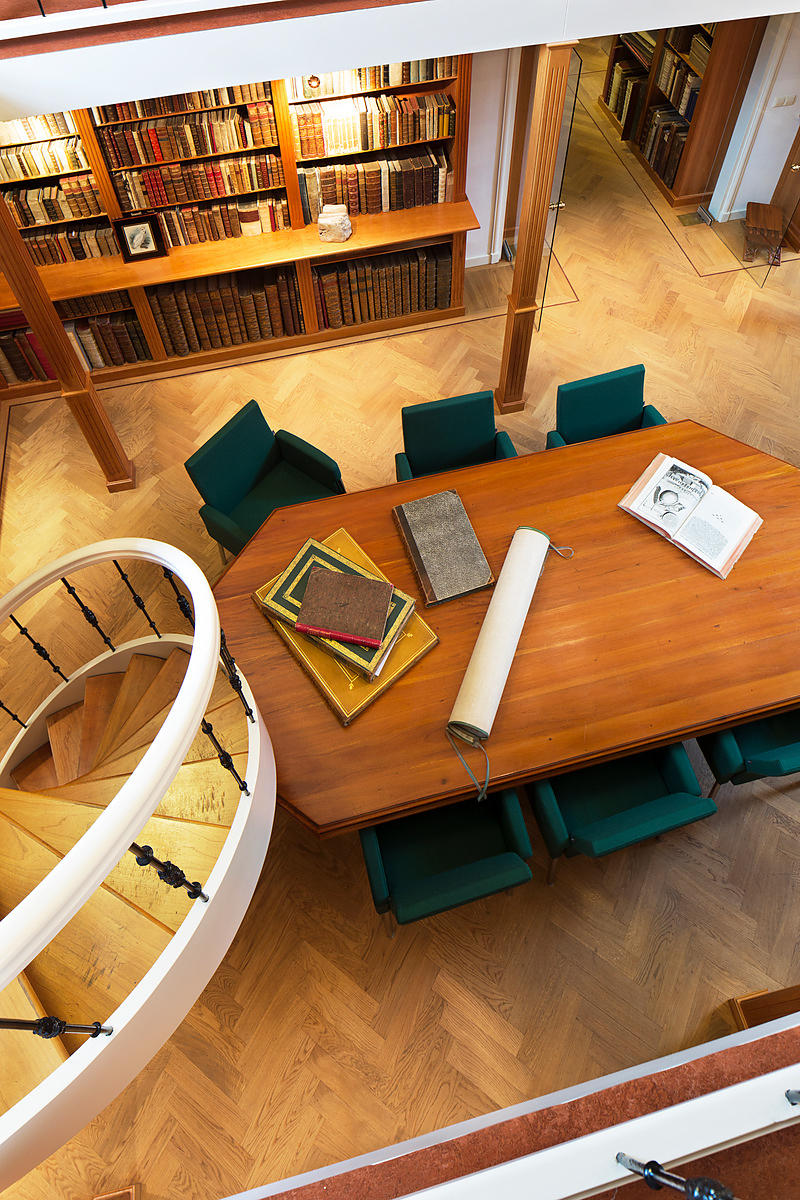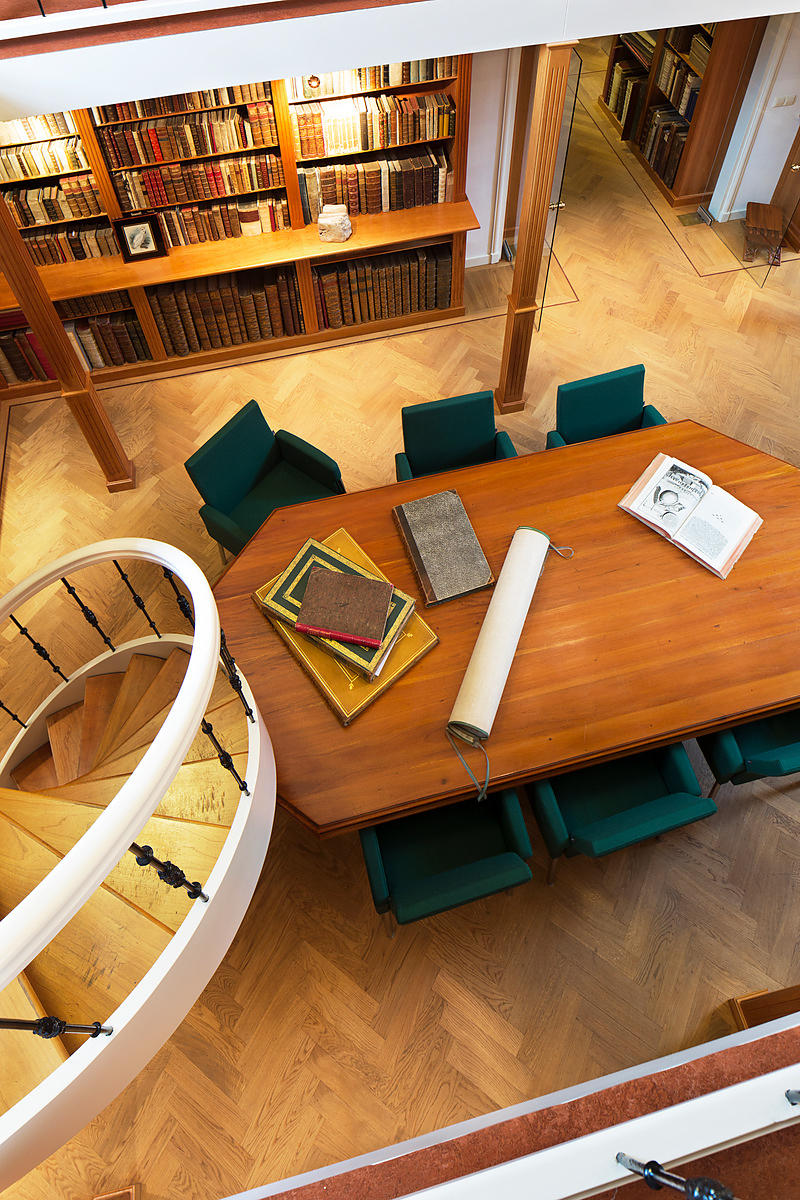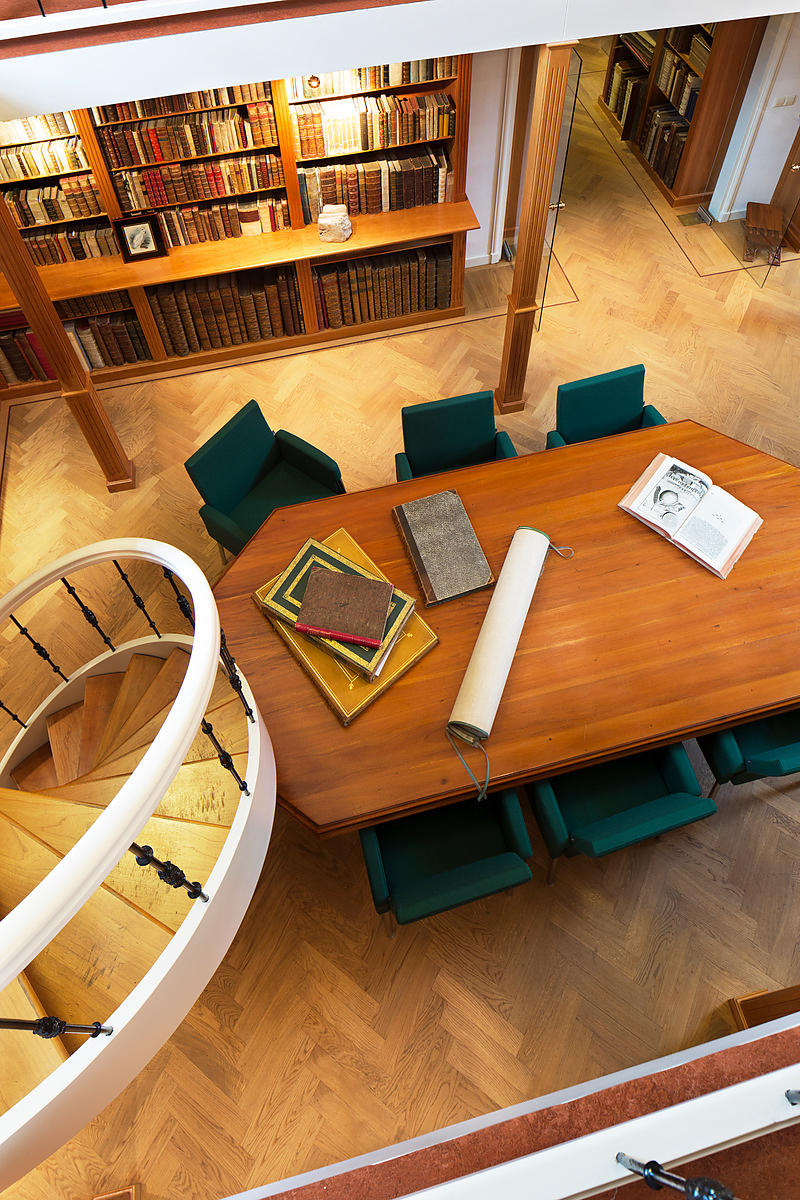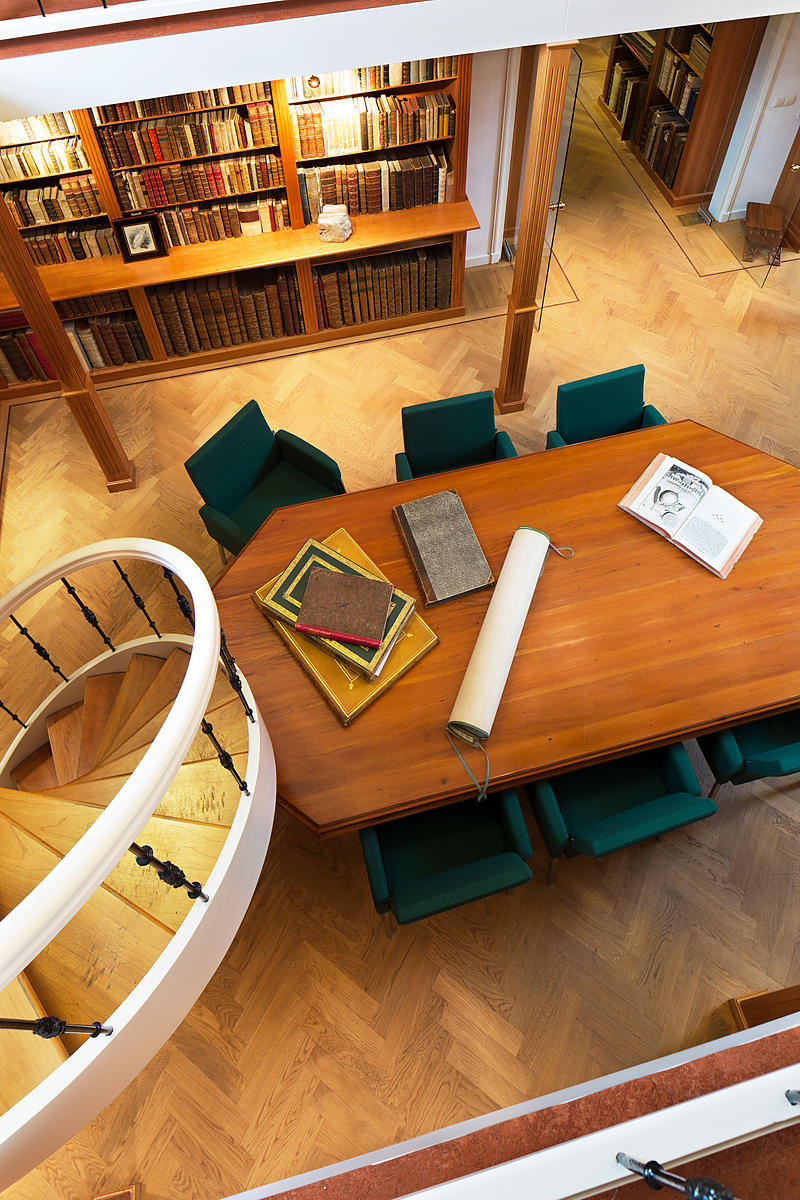 [WOMEN].
Levensschetsen van beroemde en merkwaardige vrouwen; versierd met derzelver afbeeldsels.
Rotterdam, Mensing and Van Westreenen, 1825. 8vo. With an engraved title-page and 16 engraved portrait plates. Contemporary half calf, gold-tooled spine. [4], II, 334 pp.
€ 2,250
Rare first edition of a biographical work on famous and remarkable women, describing the lives of 16 women from the Greek poetess Sappho to Élisabeth of France, also including the first female student at a Dutch university Anna Maria van Schurman, and not including any women "guilty of serious crimes" (preface). The biographies vary in length from 2 to 58 pages and contain genealogical details and relevant political events and focus on the women's virtues, accomplishments and knowledge. Included are the lives of Mary Stuart, Queen of Scots (1542-1587), Anne de Bretagne (1477-1514), Élisabeth of France (1764-1794), Anna Maria van Schurman (1607-1678), Margaret of Valois (1492-1549), Mary of Burgundy (1457-1482), Blanche of Castile (1188-1252), Margaret of Parma (1522-1586), Marie' de Medici (1575-1642), Johanna Koerten (1650-1715), Margaret of Provence (1221-1295), Elizabeth I (1533-1603), Sappho (ca. 630-570 BC), Jacoba of Beieren (1401-1436), Jane Grey (1537-1554) and Catherine I of Russia (1684-1727). Each biography faces an engraved portrait of the woman concerned.
Binding slightly rubbed, front hinge cracked. Internally in very good condition, only a few small spots. NCC (4 copies); WorldCat (4 additional copies).
Related Subjects: