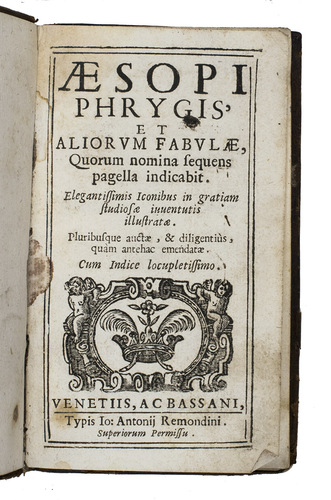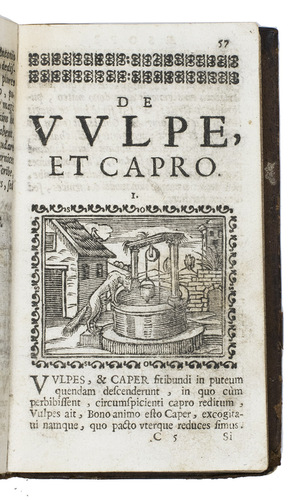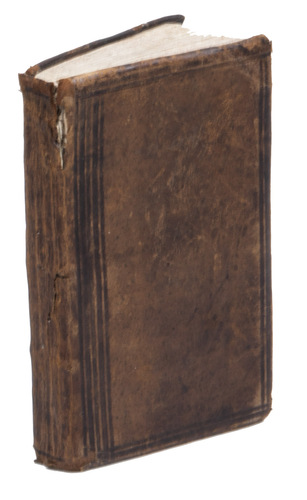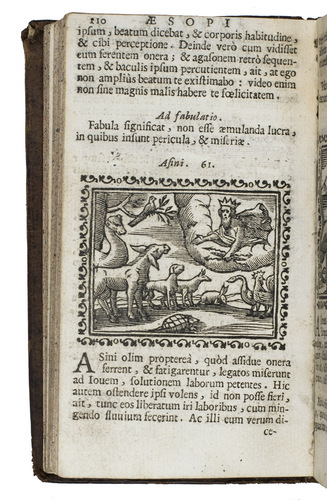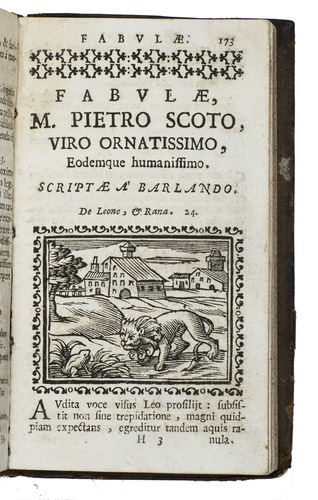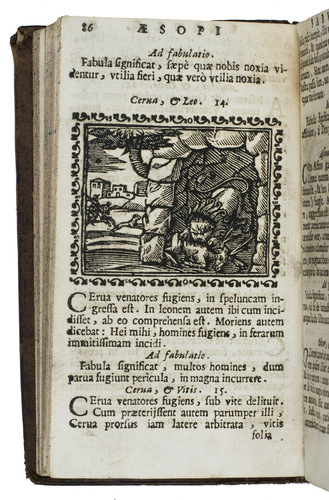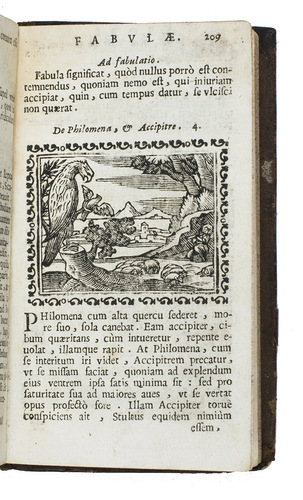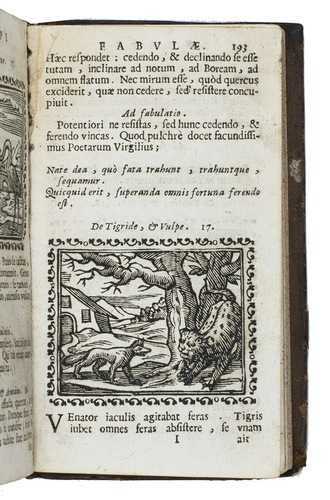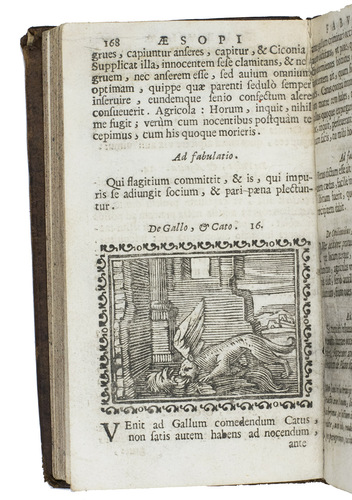 AESOP.
Aesopi Phrygis, et aliorum Fabulae, quorum nomina seqens pagella indicabit. Elegantissimis iconibus ... illustratae. Pluribusque auctae, & diligentius quam antehac emendatae. Cum Indice locupletissimo.
Venice & Bassano, Jo. Antonius Remondinus, [ca.1730; before 1734]. 12mo. Title-page framed in double lines with woodcut printers device; some woodcut initials, typographical head- and tail pieces, and typographical borders, also the 76 woodcuts (ca. 42 x 55 mm.) are all framed in a typographical border and are partly after Bernard Salomon, partly after Nicolaus and Gerardus Jansen van Kampen. Full calf. 279, [280], [8] pp.
€ 400
Elegant edition of de Dorpius redaction of the Aesop fables. All Latin 349 fables in prose are printed in one column, each with a Adfabulation. Our edition is a reprint of the Brescia edition of 1623 (Bodemann, 64.1) with woodcuts after those in the 1623 edition but somewhat enlarged. Our copy is an undated variant of Bodemann, 64.2: identical title and imprint, etc., dated 1743 [printing error for 1734?]. Most of the woodcuts (not all!) in our edition are less worn down than in the 1734 edition (see nr. 36)).
With two 19th-cent. German ownerships entries on first fly-leaf. Some pages in the beginning slightly cropped, some margins repaired. Spine slightly damaged. Bodemann, 64. 2 (variant), see also 64.1 (& 31.1); not in Fabulae docet.
Related Subjects: