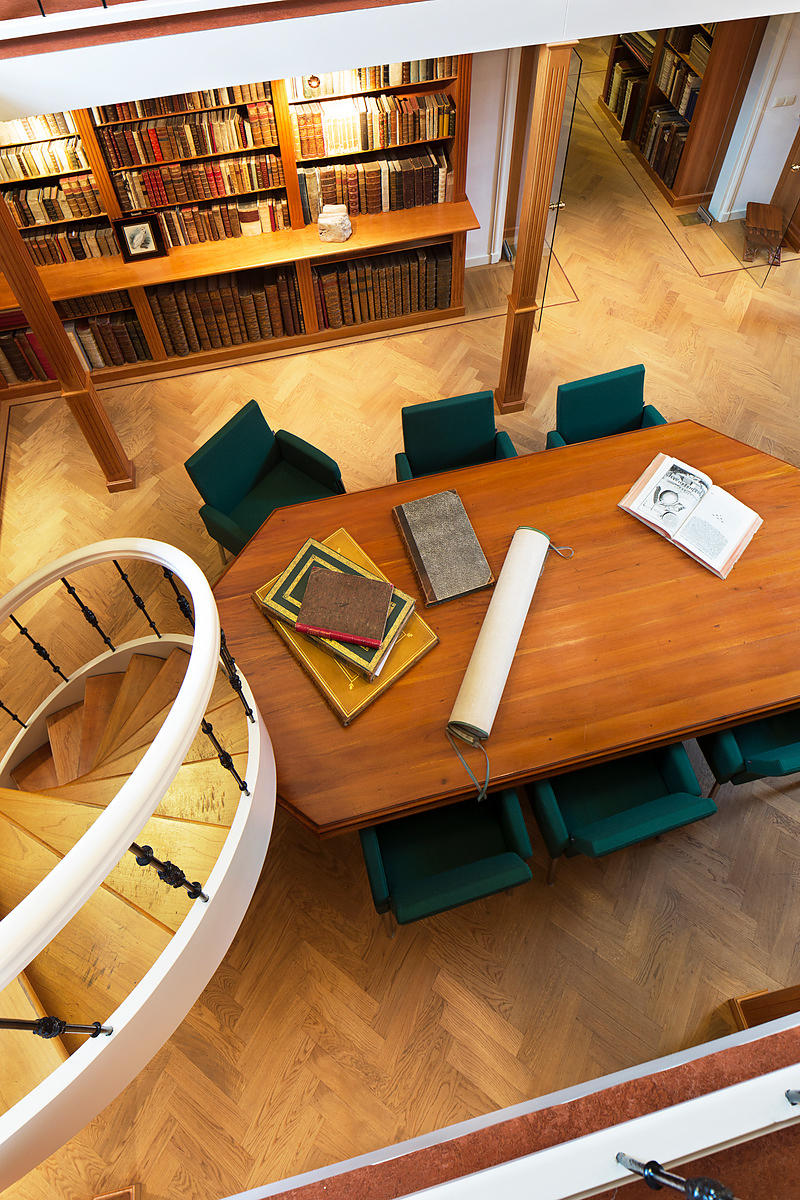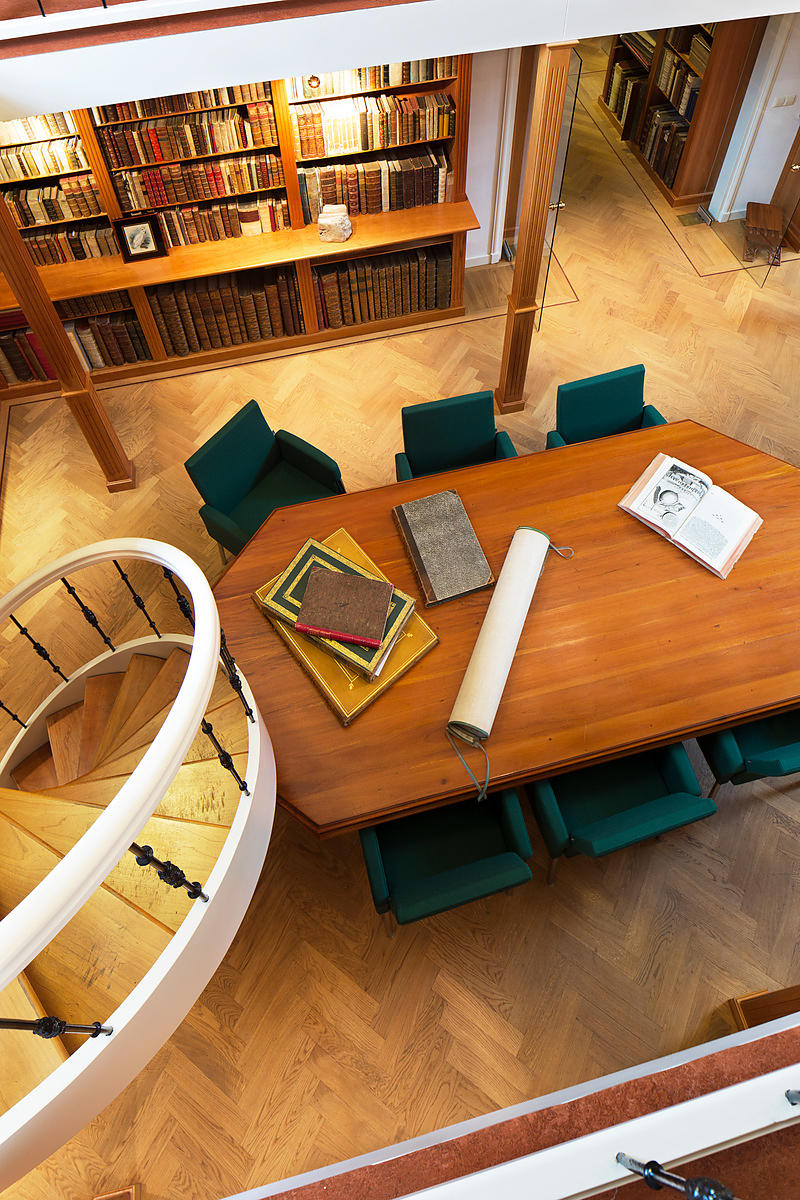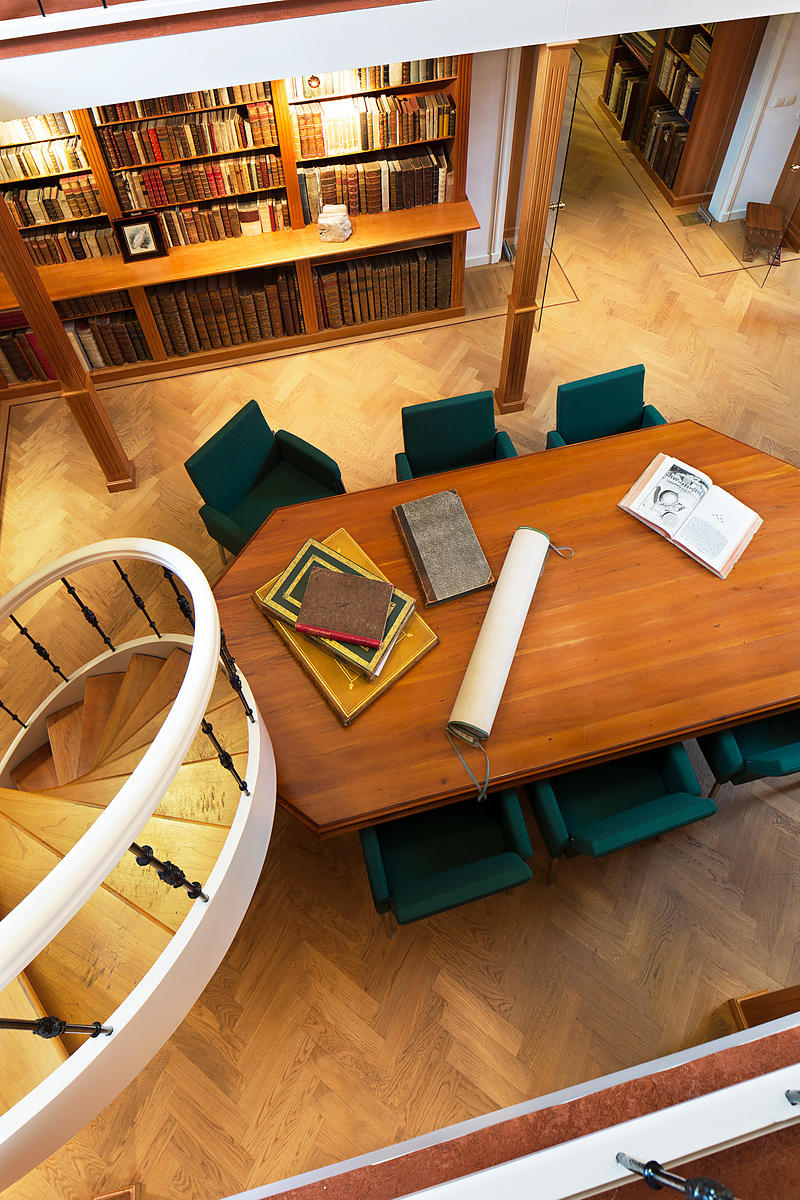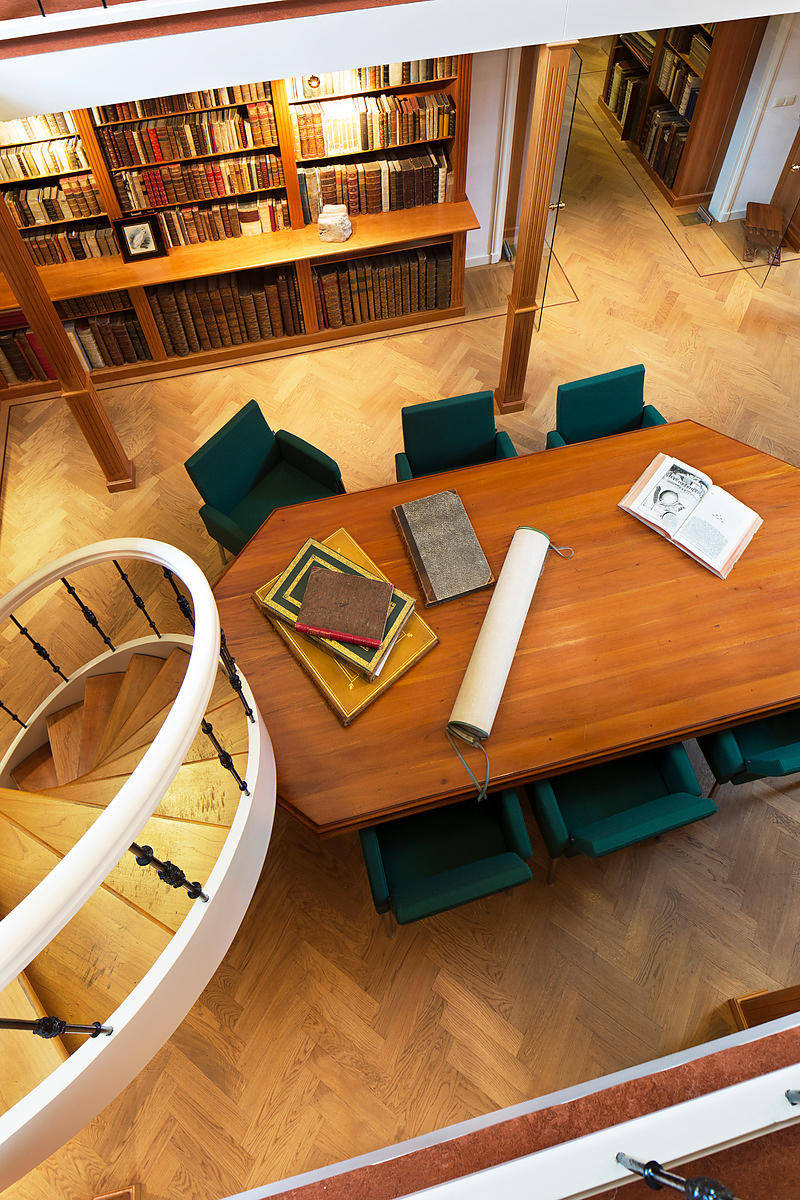 ASSELIERS, Jan van.
[Plakkaat van Verlatinghe]. Placcaert vande Staten Generael vande Gheunieerde Nederlanden. Byden welcken, midts den redenen in 't langhe in 't selfde begrepen, men verclaert den coninck van Spaegnien vervallen vande overheyt ende heerschappije van dese voorsz. Nederlanden : ende verbiet zijnen naem ende zegel inde selve landen meer te ghebruycken &c. Nae de copye.
Leiden, Charles Sylvius, 1581 4to. With a woodcut title vignette showing the lion in the Dutch garden. Slightly later half vellum, marbled sides. [16] pp.
€ 2,500
First edition of the founding document of The Netherlands and the most important publication in the history of the country, known as the Plakkaat van Verlatinghe. With this proclamation from 1581 the States General of the Netherlands declare that the King of Spain has forfeited his right and dominion over these Netherlands. It is signed at the end by Jan van Asseliers (1530-1587), registrar of the States General. This important message was spread throughout the land on a large scale, causing many editions to appear in a short span of time. Some have Sylvius copy imprints ("Nae de copye tot Leyden ...") and are certainly later editions not printed by Sylvius. The present edition is one has the date 1590 at the end, which is erroneous according to the STCN, but might be correct because it was a copy after the first Sylvius 1581 edition.
The title of the present copy looks like it starts with "Placcaer" without the "t" at the end. However, a small dot of black ink is visible where the "t" is supposed to be, so it should read "Placcaert" but there was fault in the printing. There are a few other small uninked bits in the words of the title-page, but compared to other copies of the same edition the letters are in the same place.
With the armorial bookplate of Hendrik Jozef Rega (1690-1754), famous Belgian medical doctor and architect, on the front paste-down. Owner's entry in ink on front paste-down: "J.G. Smolderen", whose library was sold on 3 September 1855 (see Catalogue d'une très-belle collection de livres, rares et precieux... Antwerp 1855). Covers creased. A few marks in ink on the front cover. Otherwise in very good condition. OCLC 84029185X; cf. Muller, 237; Tiele, 236; Valkema Blouw 6258; V.d. Wulp, 514.
Related Subjects: