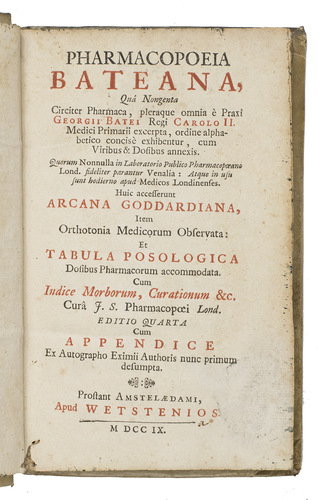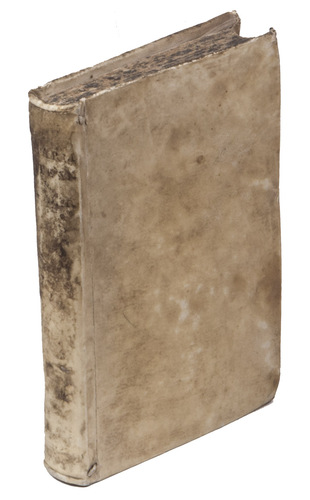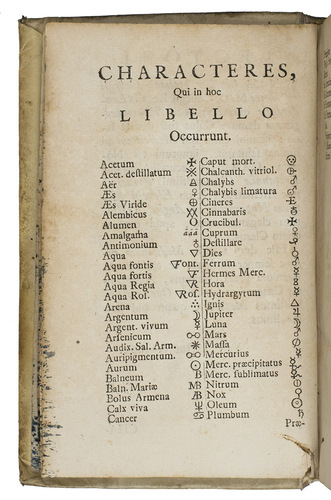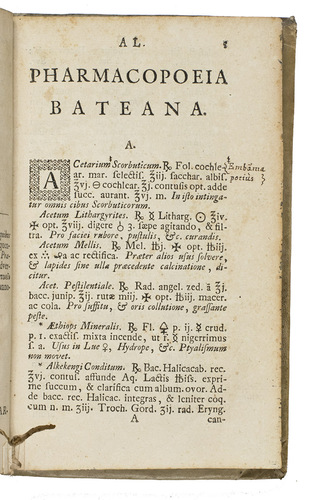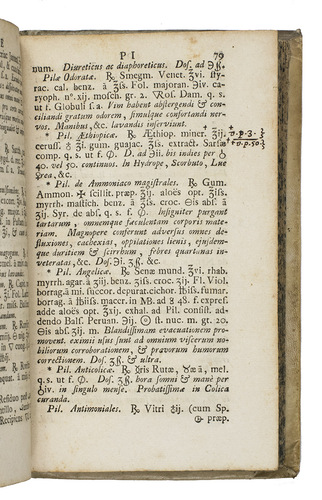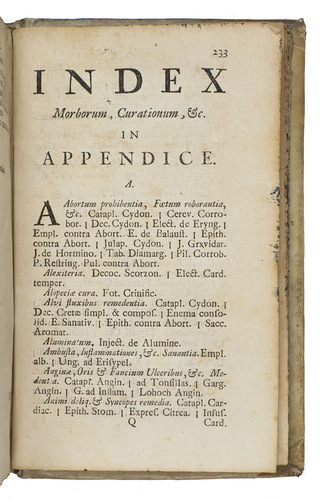 BATE, George.
Pharmacopoeia Bateana, quâ nongenta circiter pharmaca, pleraque omnia è praxi Georgii Batei ... excerpta ... cum viribus, & dosibus annexis. ... Huic accesserunt Arcana Goddardiana, item Orthotonia medicorum observata: et Tabula posologica ... Cum indice morborum, curationum &c. Curâ J.S. Pharmacopoei Lond. Editio quarta cum appendice ex autographo eximii authoris nunc primum desumpta.
Amsterdam, Wetstein, 1709. 8vo. Title-page in red and black. Contemporary vellum, manuscript title on spine, blue sprinkled edges. [8], 240 pp.
€ 400
The first true Amsterdam edition (calling itself the fourth Latin edition, but apparently ignoring the 1702 Frankfurt and 1703 Venice editions) of the famous Pharmacopoeia Bateana, an internationally authoritative collection of pharmacological recipes and prescriptions compiled posthumously by James Shipton from the papers of the British physician George Bate (1608-1668/69), first published at London in 1688. The first edition was also reissued with a 1688 Amsterdam imprint. The 1691 edition first added the "Arcana Goddardiana" with recipes by Jonathan Goddard (1607-1675). The Wetsteins published further editions that they called the fifth (1719) and sixth (1731).
With marginal annotations. Head of the spine soiled, wormholes at the foot of the gutter margin of the first 35 pages and in the head margin on pp. 165-208, not affecting the text. Still in good condition. STCN (3 copies); WorldCat (8 copies).
Related Subjects: