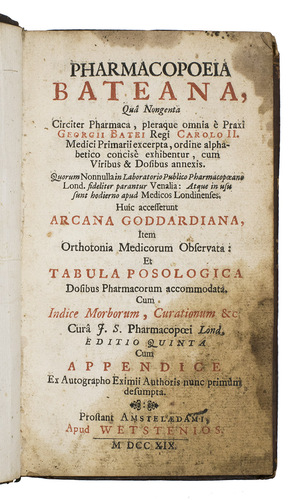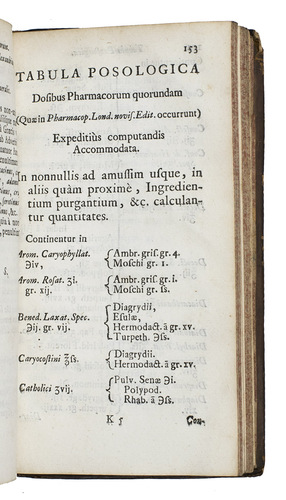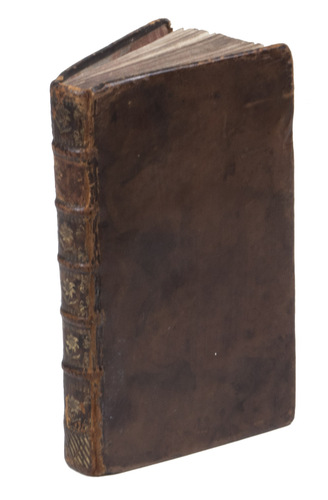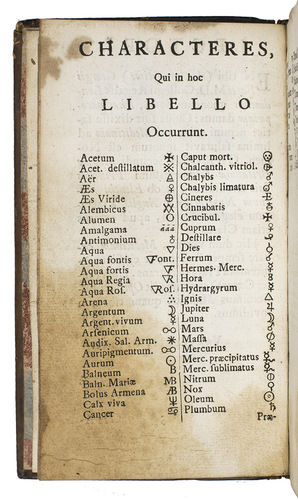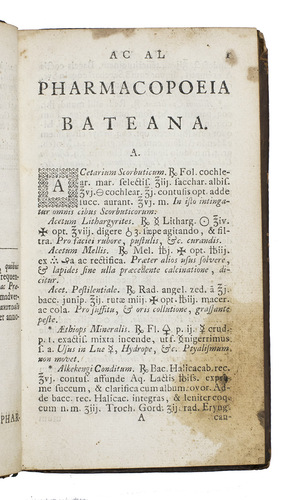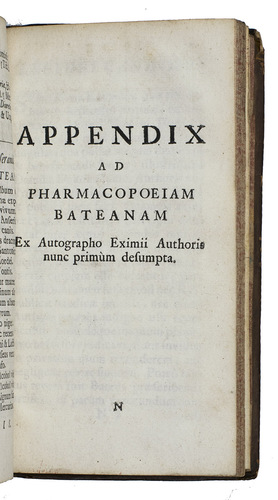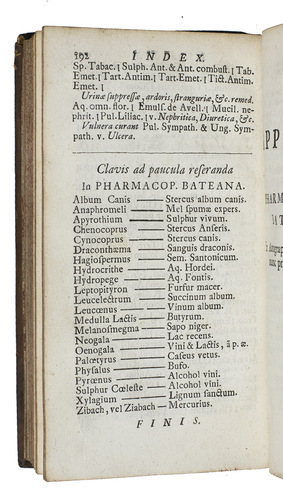 BATE, George.
Pharmacopoeia Bateana, quâ nongenta circiter pharmaca, pleraque omnia è Praxi Georgii Batei ... excerpta ... cum viribus, & dosibus annexis. ... Huic accesserunt arcana goddardiana, item orthotonia medicorum observata: et tabula posologica ... cum indice morborum, curationum &c. curâ J.S. Pharmacopoei Lond. Editio quinta cum appendice ex autographo eximii authoris nunc primum desumpta.
Amsterdam, Wetstein, 1719. 8vo. Title-page in red and black.Contemporary calf. [8], 240 pp.
€ 395
The second Wetstein edition (calling itself the fifth Latin edition) a page-for-page reprint of the first Wetstein edition of 1709, which called itself the fourth, of the famous Pharmacopoeia Bateana an internationally authoritative collection of pharmacological recipes and prescriptions compiled posthumously by James Shipton from the papers of the British physician George Bate (1608-1668), first published in London in 1688. The Wetsteins were to publish what they called the sixth edition in 1731. They apparently did not count editions published in Frankfurt (1702), Venice (1703) and possibly others.
Spine label gone, first and last leaves stained, but in good condition. STCN (1 copy) ; not in Blake, not in Wellcome.
Related Subjects: