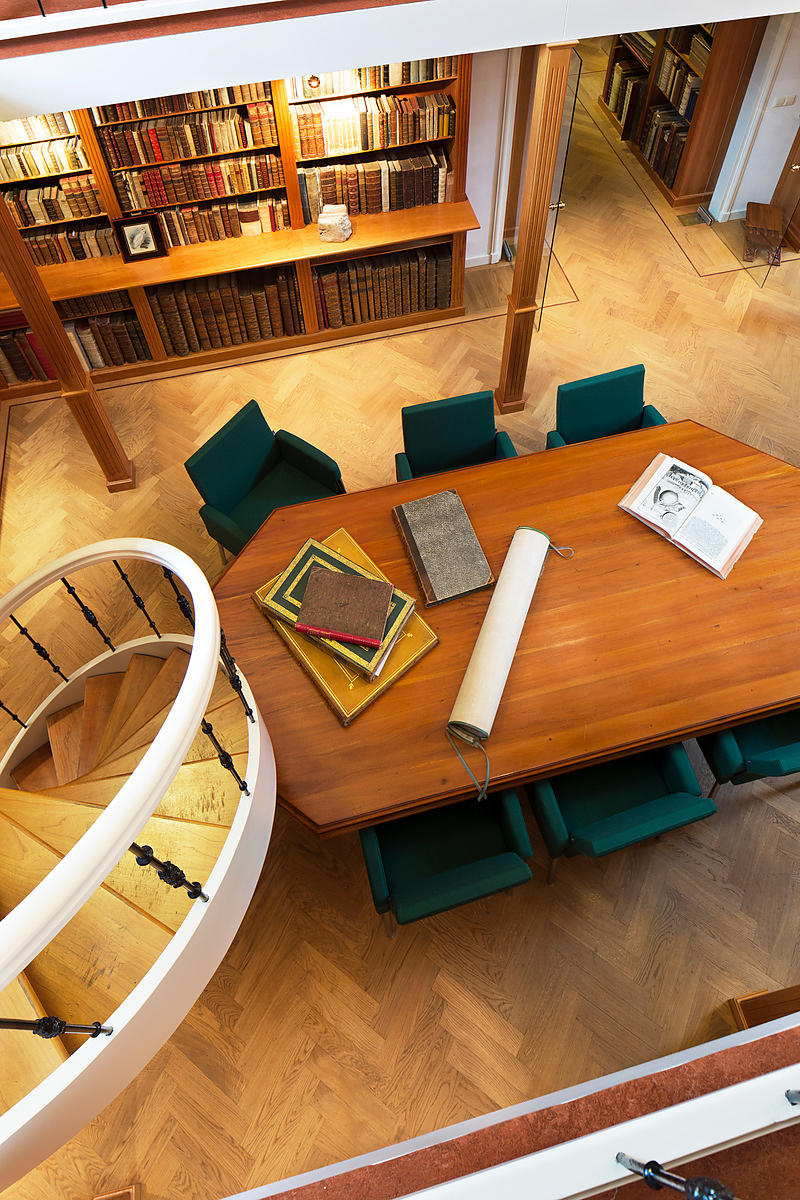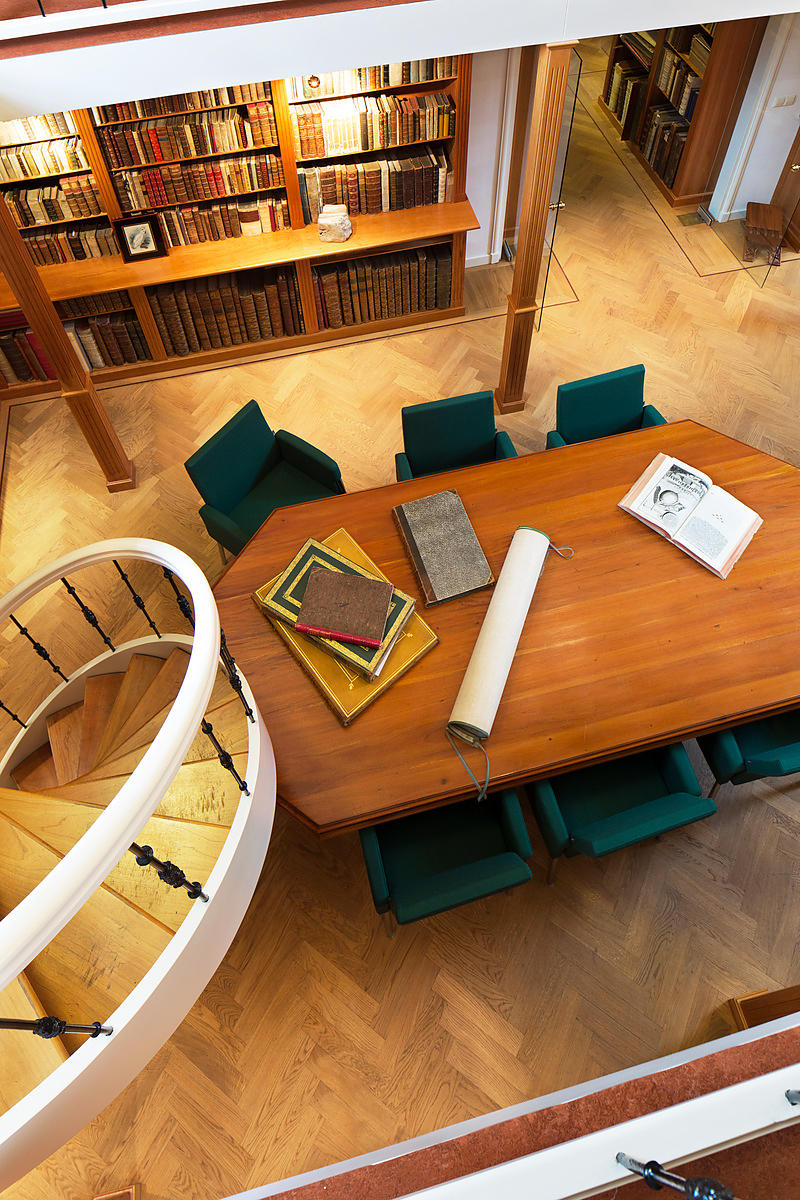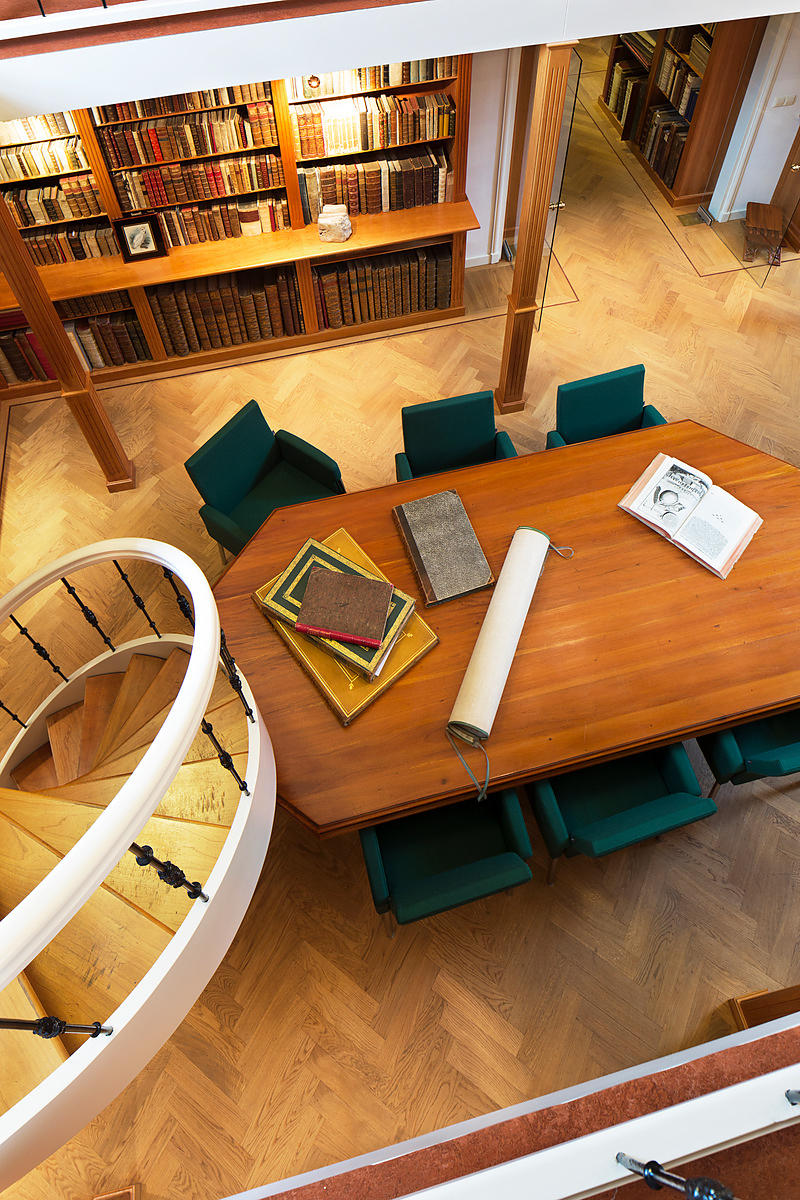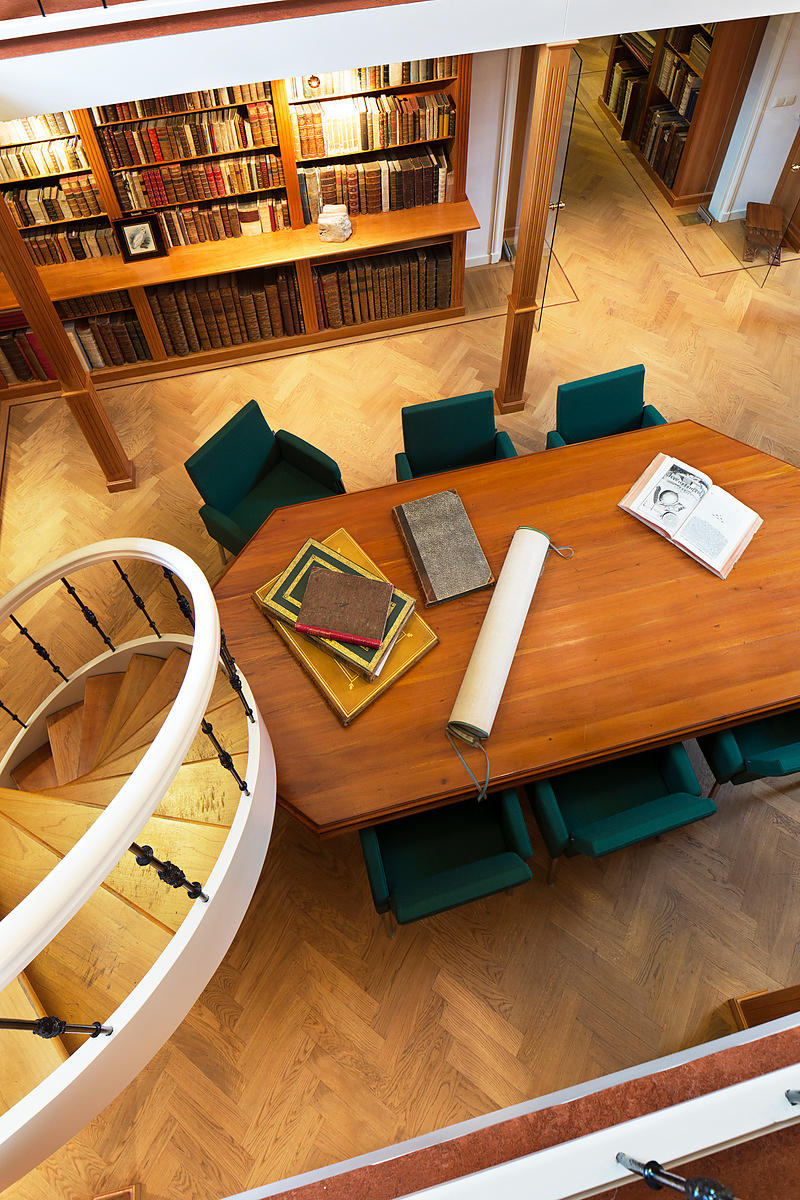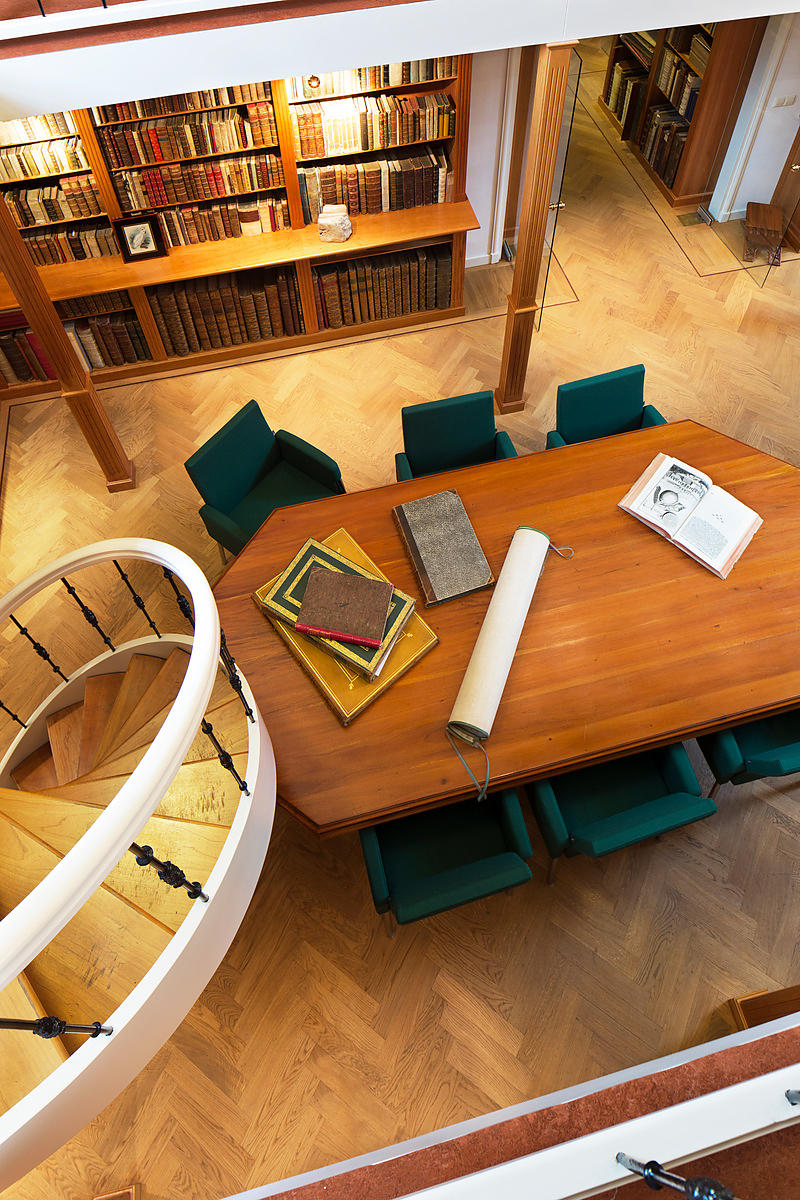 BLANCHARD, Pierre.
De dierenwereld geschetst. Naar de achtste Fransche uitgave.
Utrecht, C. van der Post Jr., 1869. 8vo. With charming wood-engraved illustration of an opossum with her young on her back on the title-page (repeated once in text), and 8 full-page steel-engraved plates by Rouarque, with 6 to 8 illustrations of mammals, birds, fishes, reptiles and insects on each plate, most animals nicely coloured by hand. Original printed paper wrappers.

€ 275
First and only Dutch edition of a popular natural history book for children, translated from the 8th edition of Le buffon de la jeunesse,... (1801) by Pierre Blanchard. When working on his translation the anonymous Dutch natural historian found that science had progressed much since, so he decided to freely adapt the book. He changed the arrangement of the animals and adapted the text for use at schools. He omitted all the romantic stories, but accepted stories about curious habits of animals, because they would stimulate children's attention. The Dutch translator also added an extra chapter at the end warning against the unnecessary tormenting of animals.
Spine damaged, front wrappers nearly loose. Good copy of a rare school book.
NCC (2 copies); not in Gumuchian.
Related Subjects: