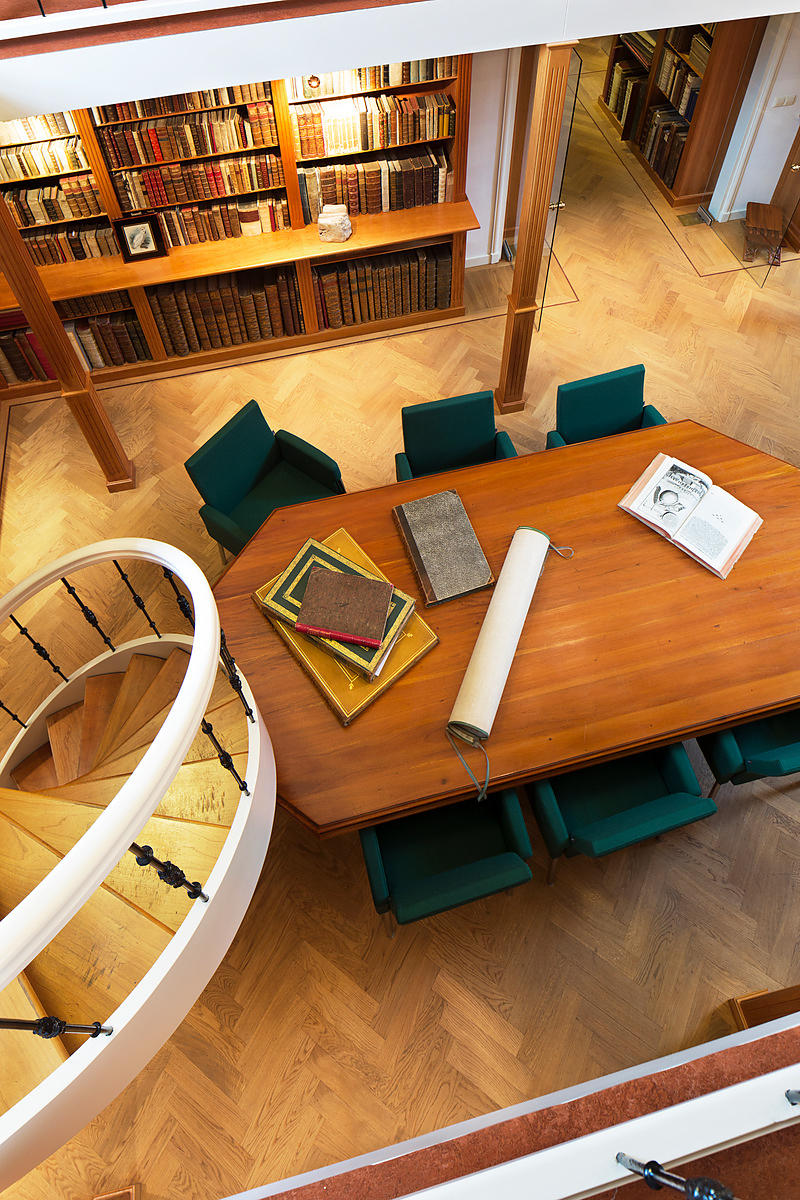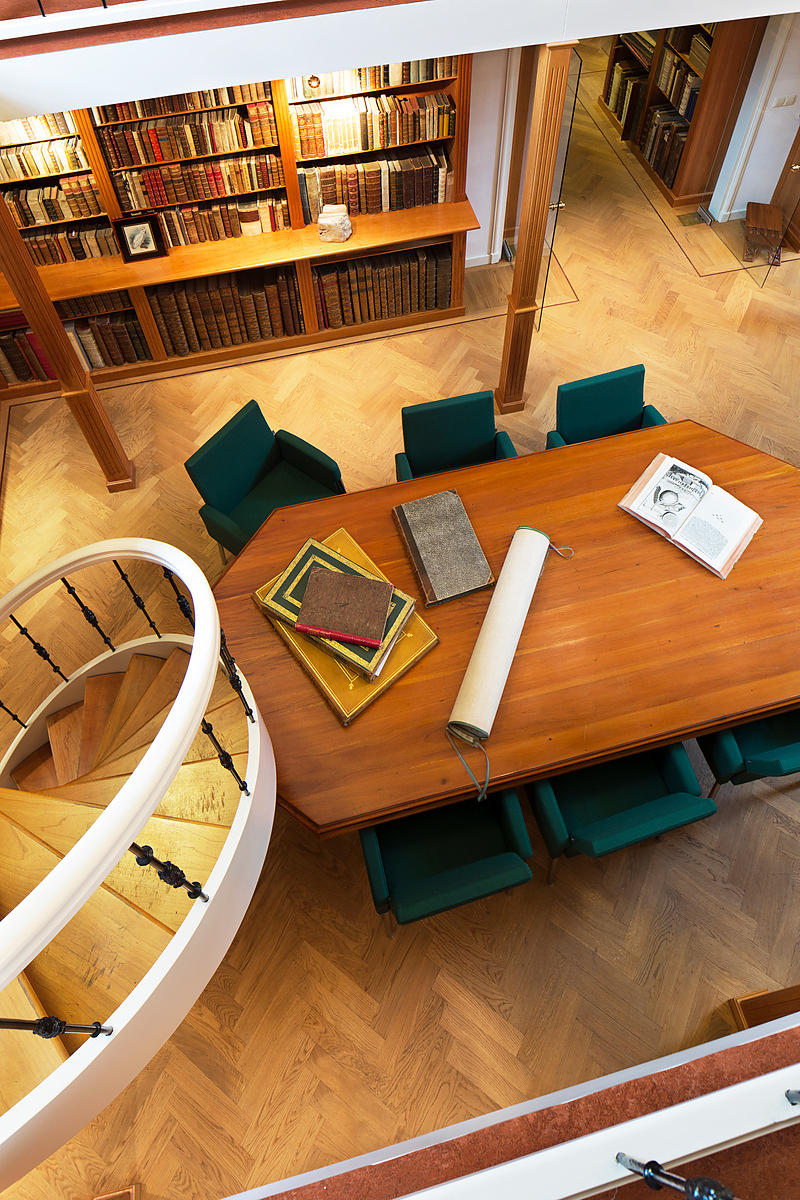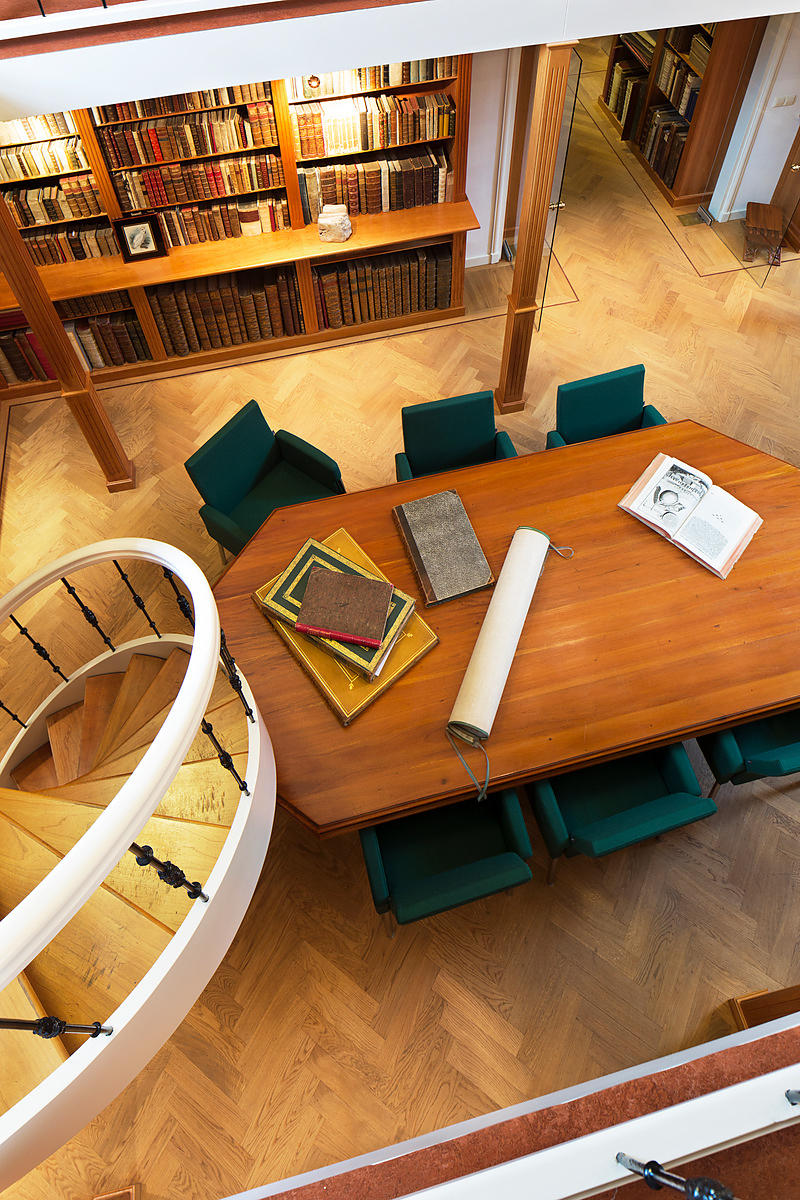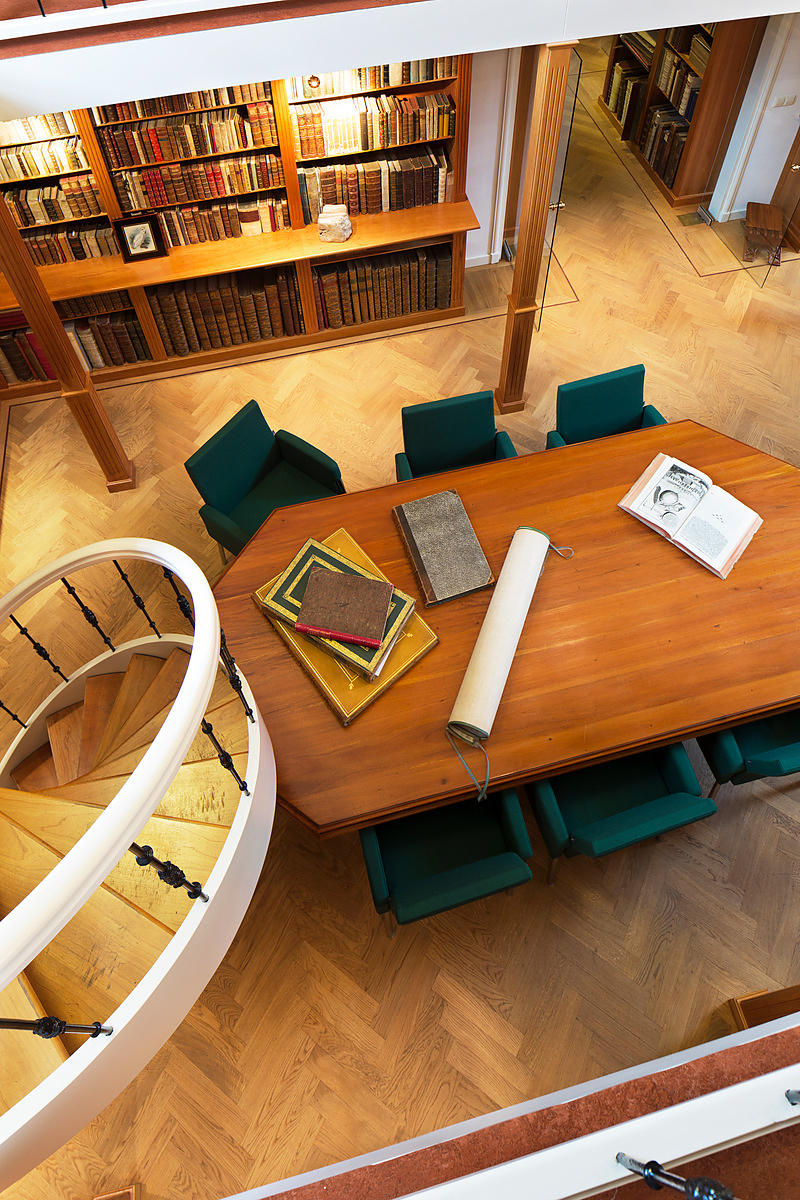 BONAVENTURE.
Septem Psalmi illibate christipare virginis Marie pulcerrimi ac devotissimi. Cum letania dulcissima. Ex psalterio seraphici doc. Bonaventure.
[Cologne, Carthusian Monastery of Saint Barbara?, ca. 1516?]. Small 4to. With a large woodcut (77 x 58 mm) on the title-page, showing the Madonna and child on a crescent moon held by angels, with spaces left for manuscript initials (not filled in). Later marbled wrappers. [15], [1 blank] pp.
€ 2,500
Unrecorded post-incunable devotional book with a text from Saint Bonaventura, Psalterium maius beatae Mariae virginis, together with a Mary-litany, and a prayer by Saint Augustine.
The book has no imprint or colophon. It collates: [A]-B4 = 8 ll., and has STCN fingerprint: 000004 - a1 B1 g: a2 B3 sca$bn. VD 16 (with the title mistranscribed) and the USTC note two copies of a very similar edition (at the Bayerische Staatsbibliothek in Munich and the Gutenberg Museum in Mainz) that attributes the text to Saint Bernard ("Ex psalterio melliflui doctoris Bernardi"). It has been variously dated ca. 1510 or ca. 1516, and its publication attributed to the Carthusian Monastery of Saint Barbara at Cologne. Cambridge University Library has an edition described as 8°, [Magdeburg, Moritz Brandis, ca. 1501], with the same wording as the edition in the USTC, attributing the text to Saint Bernard.
After the title-page (verso blank), the first text (psalm 6 from Bonaventuras Psalterium maius beatae Mariae virginis: A2r-3r, fols. 2r-3r) begins: "[D]omina ne in furore dei sinas corripi me ..."; the litany ("Letania": A3r-B2r, fols. 3r-6r) begins "[K]yrieleison."; and Saint Augustines prayer (B2v-B4r, fols. 6v-8r) begins: "Oratio sanctie Augusti episcopi devotissima dicenda xxxiii diebus genibus flexis ad obtinendam gratiam contra quodlibet tribulationem ...", with B4v (fol. 8v) blank.
First quire water-stained but still in good condition and with ample margins. Cf. KVK & WorldCat (1 copy of a ca. 1501 ed. & 2 copies of a ca. 1510/16 ed); USTC 693463 (same 2 copies); VD16 ZV 23465 (same 2 copies).
Related Subjects: