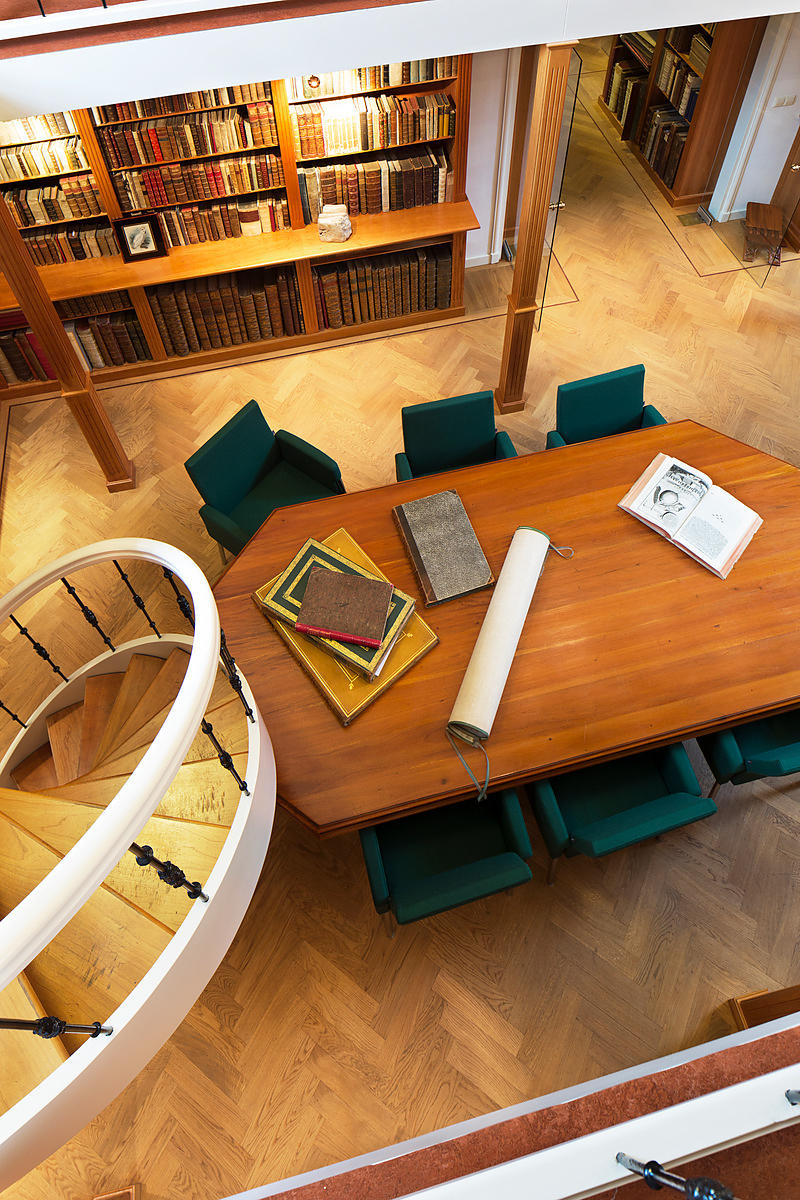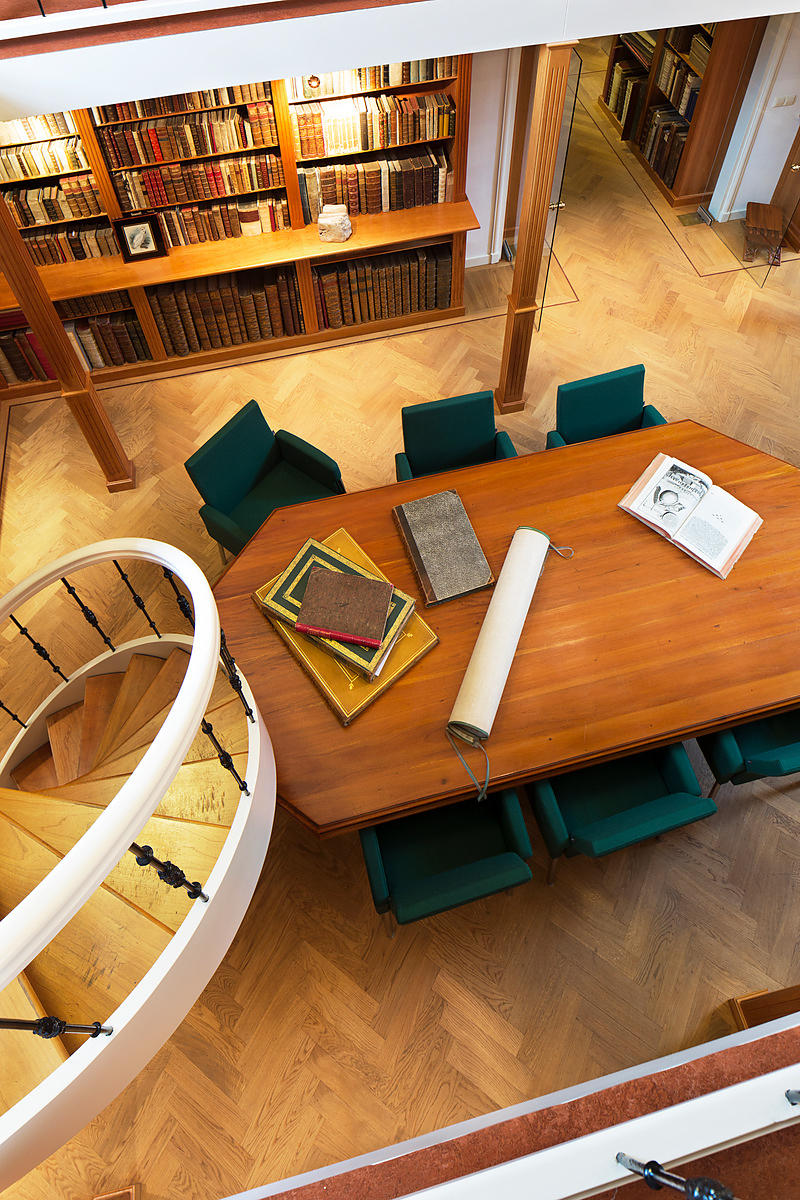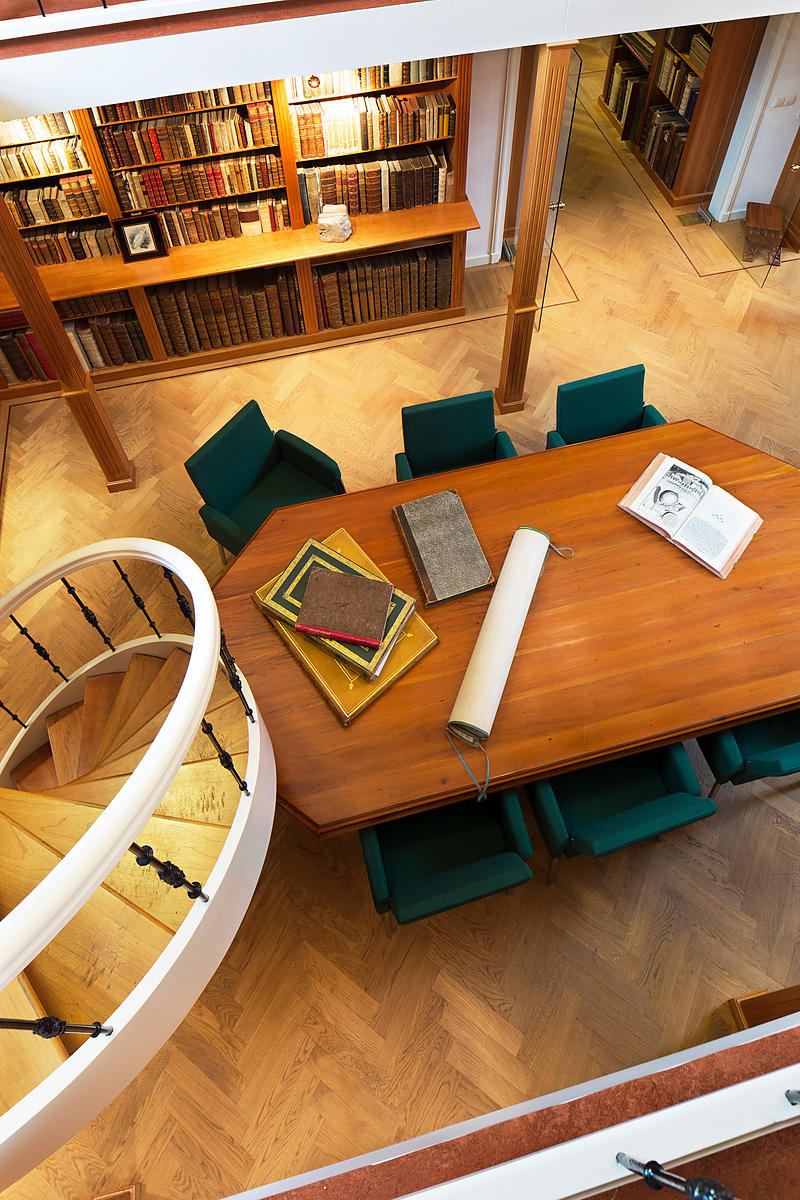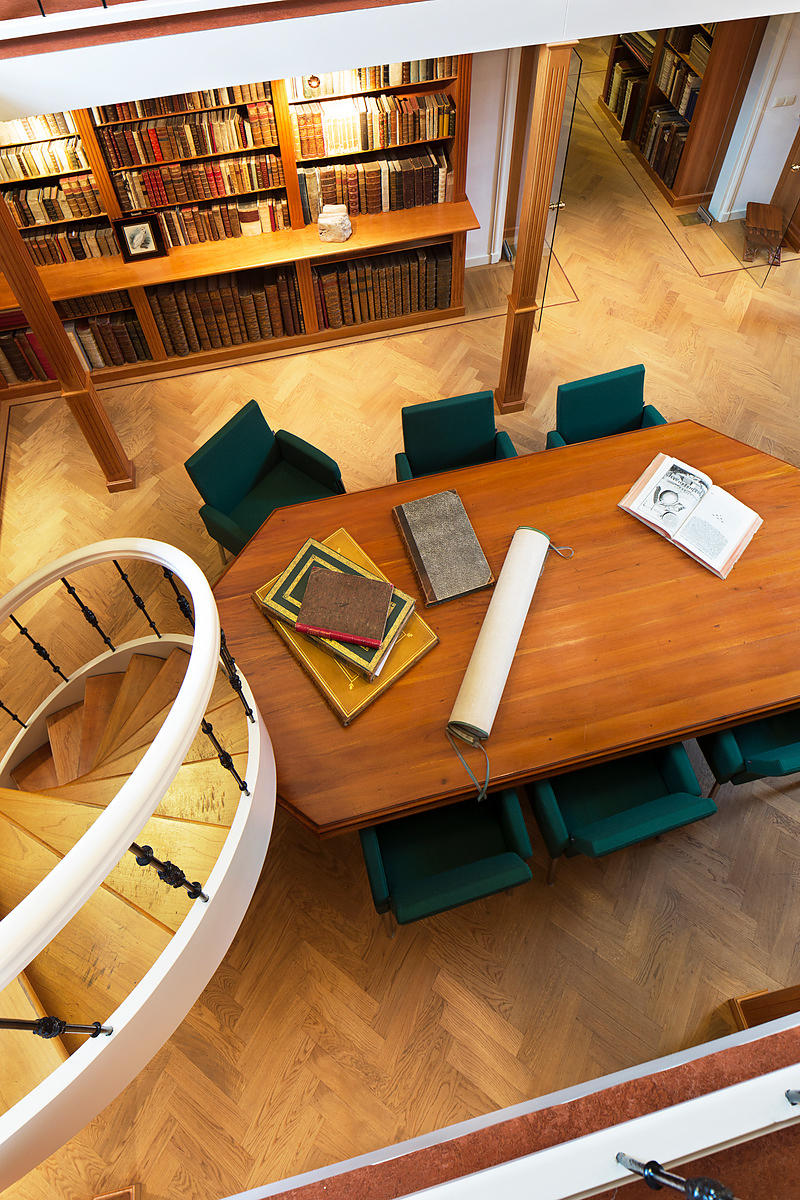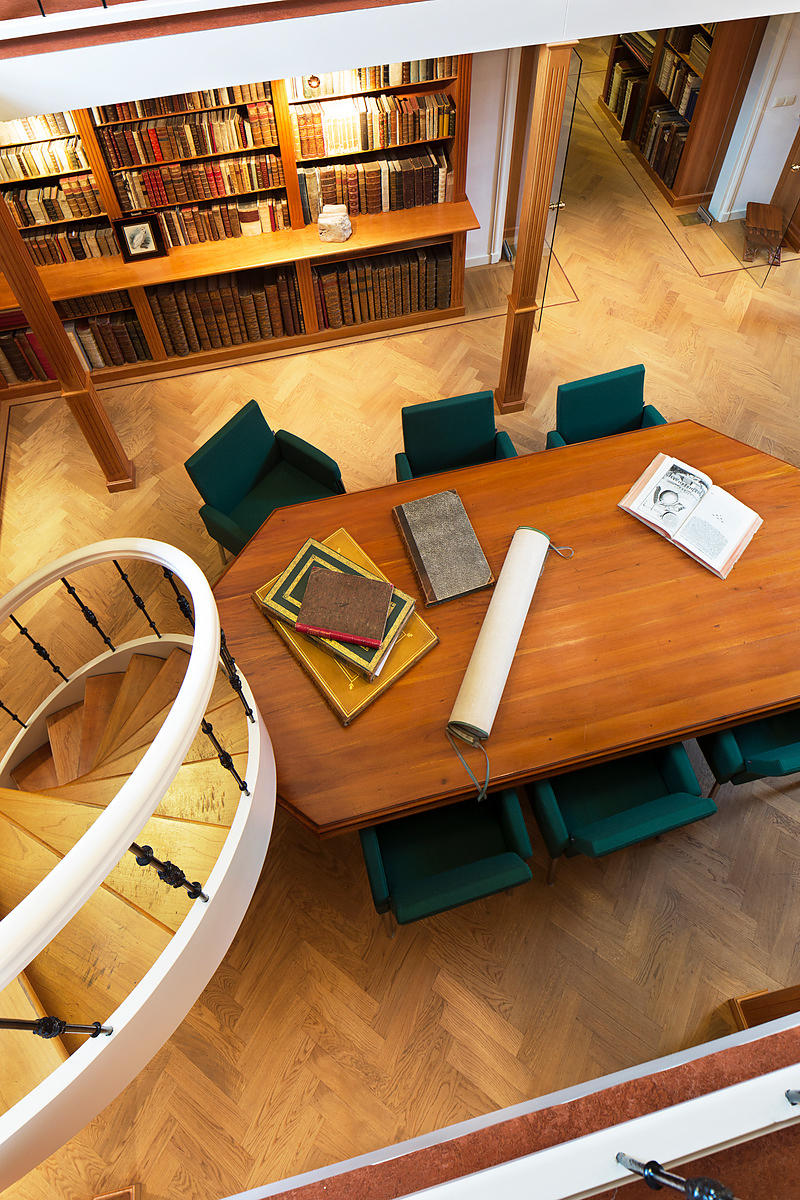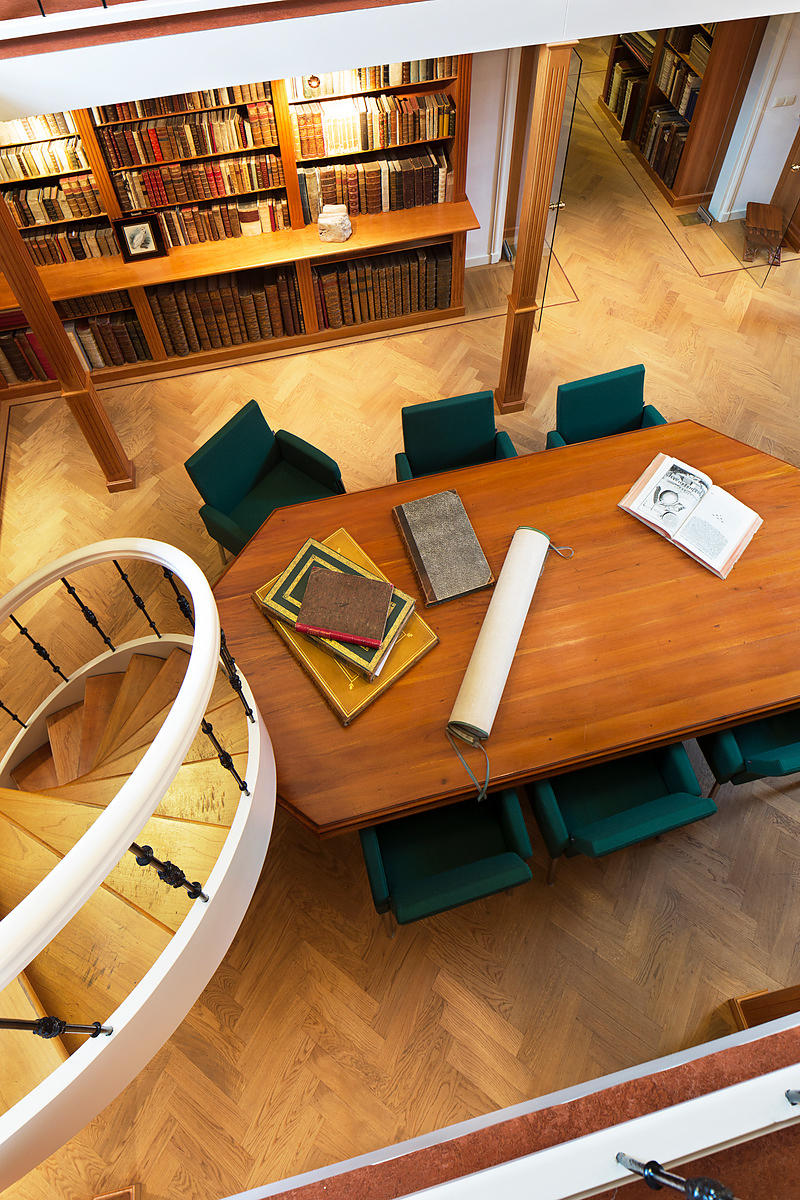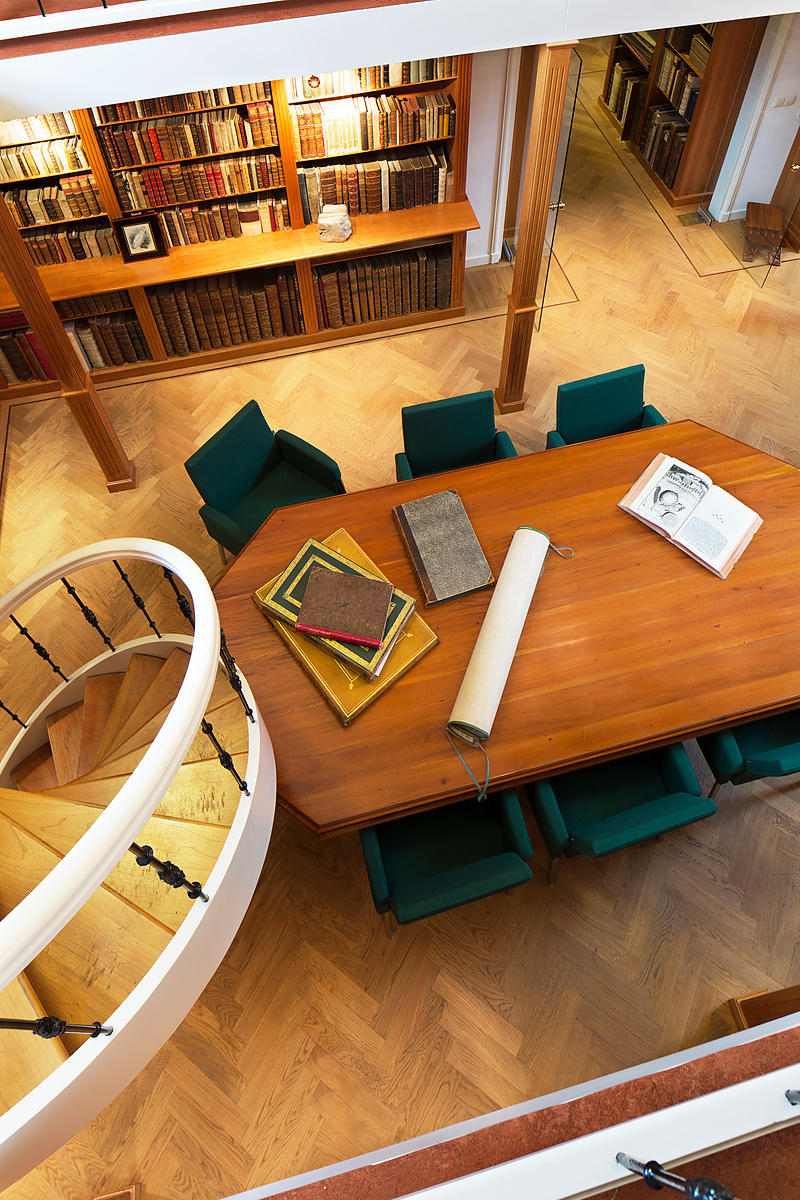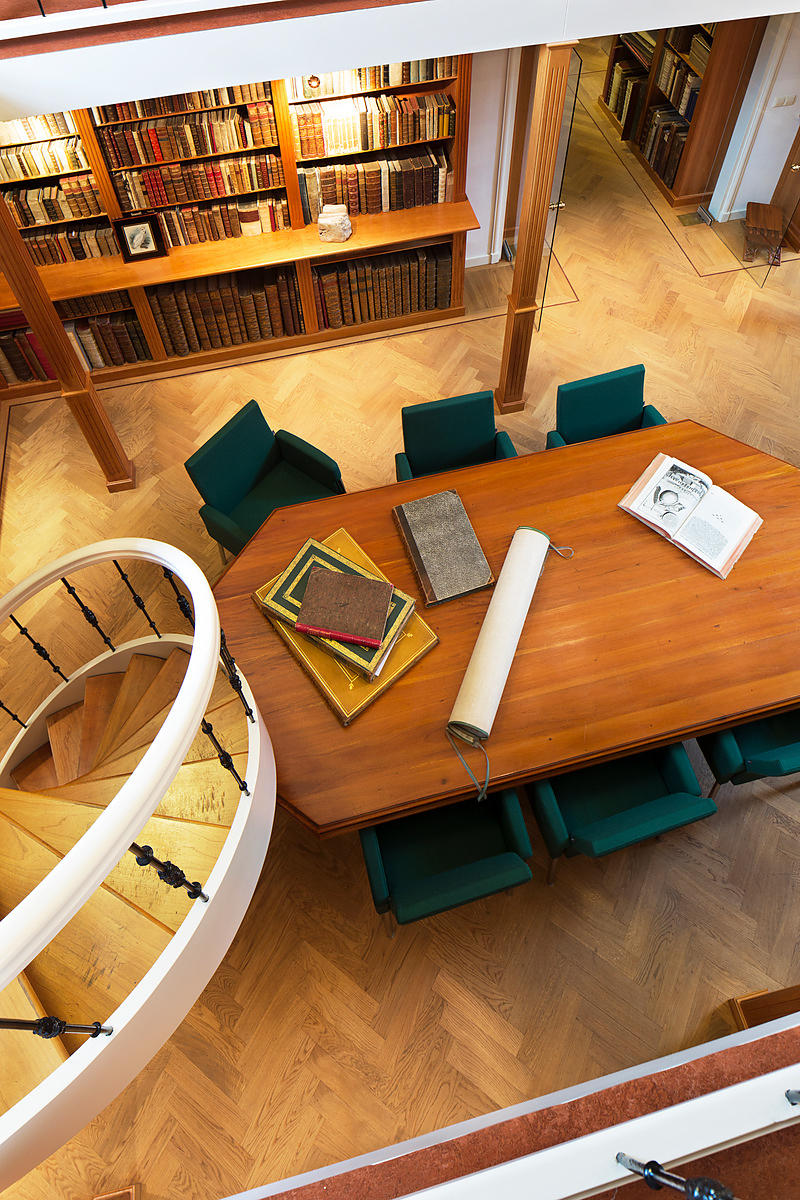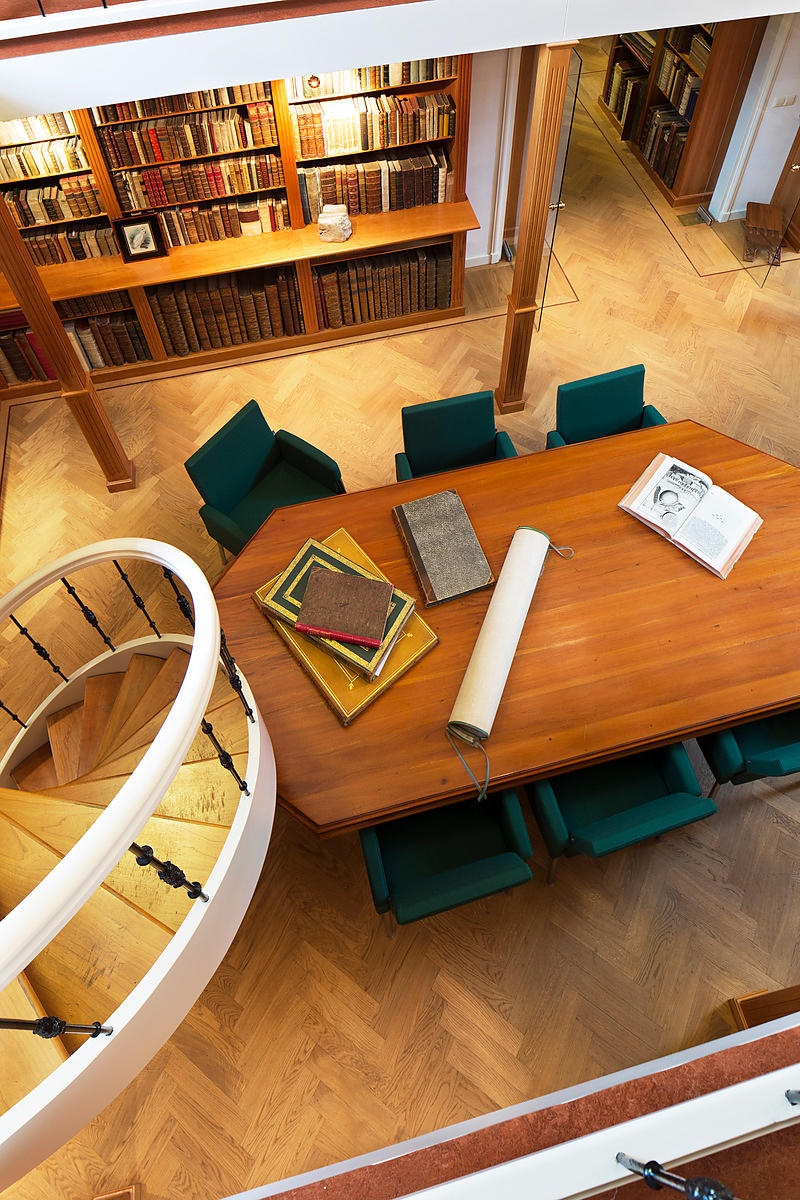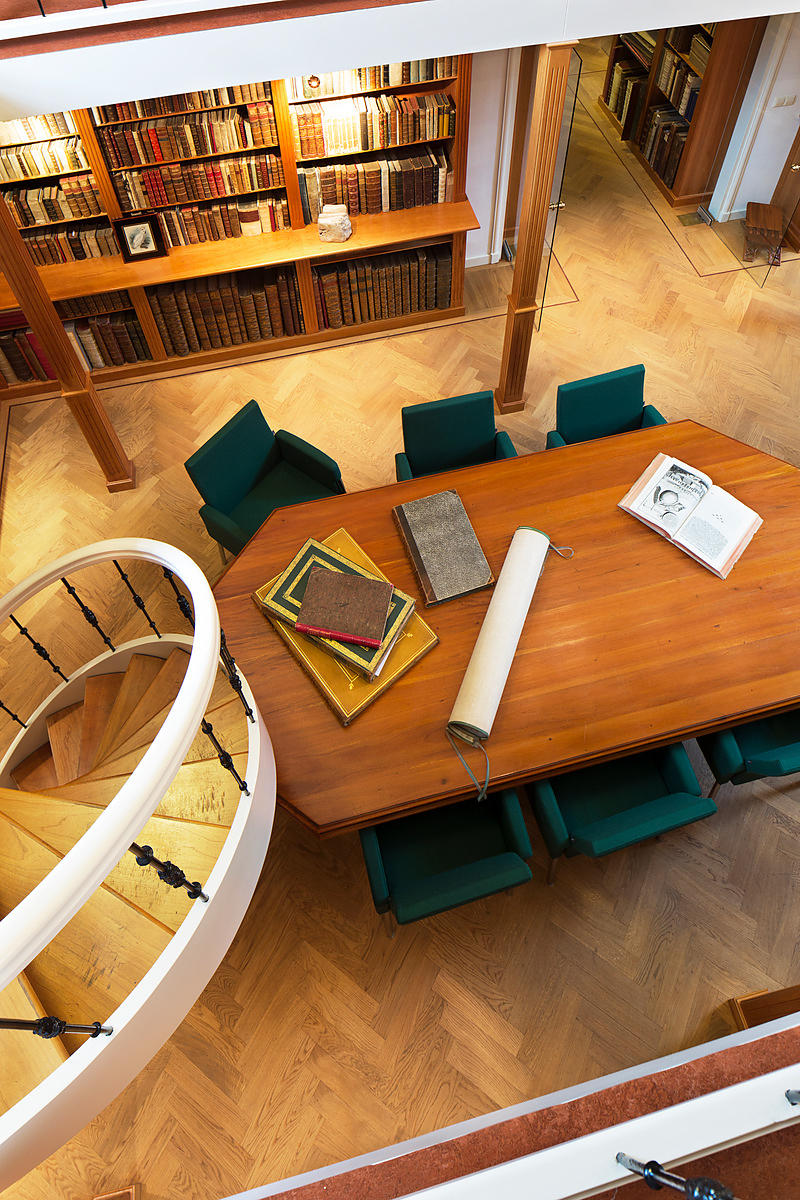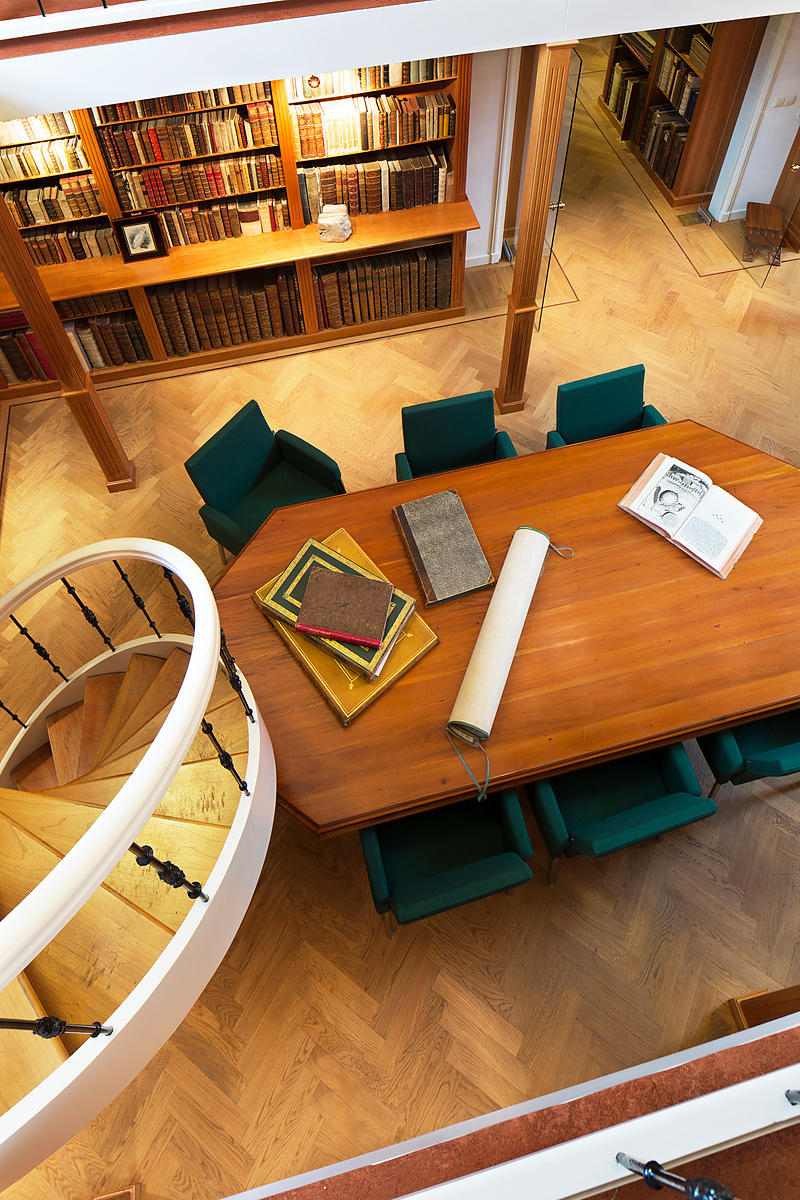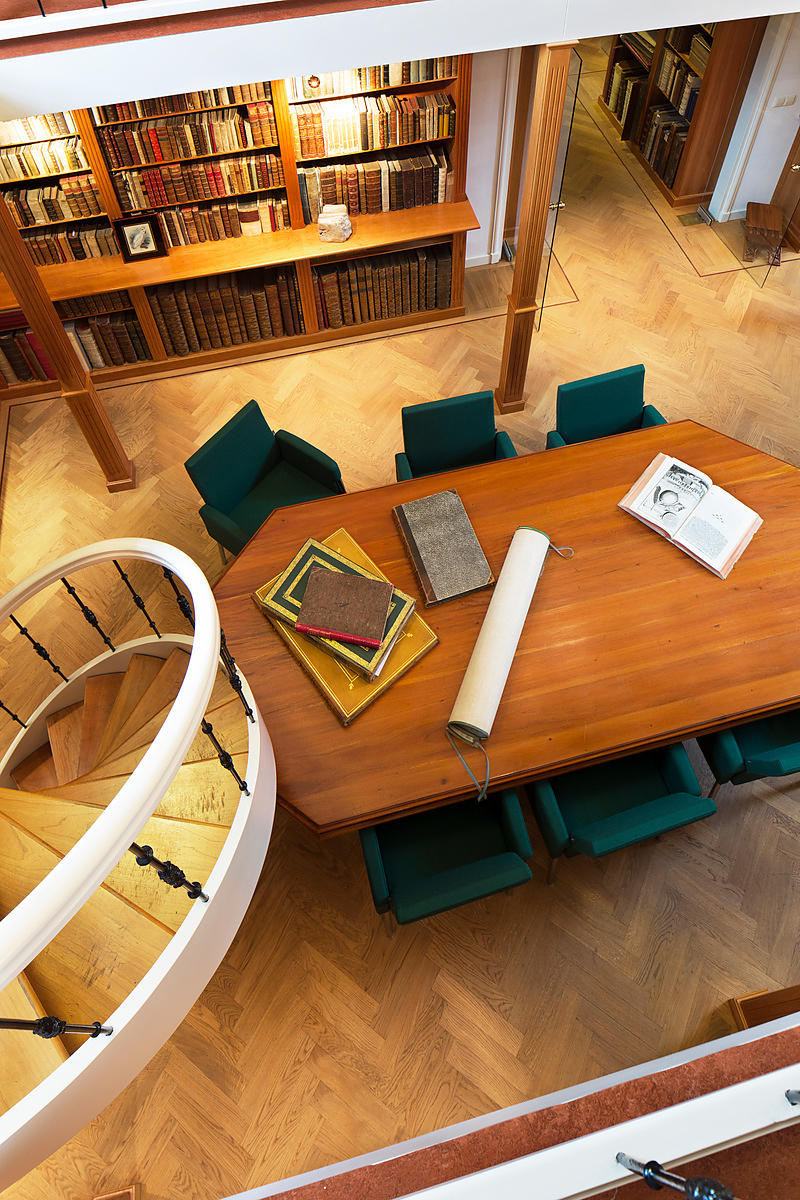 BRANT, Sebastian.
Stultifera navis. | The ship of fooles.
Including:
MANCINI, Domenico (Dominicus MANCINUS). The mirrour of good maners.
PIUS II, Pope (Eneas SILVIO). Certayne egloges ... whereof the first three conteyne the miseryes of courtiers and courtes of all princes in general, ...
(Colophon: London, John Cawood), 1570. Small folio (27 x 19.5 cm). With a large woodcut on the title-page showing four ships filled with fools (15.5 x 10 cm), and 116 woodcuts in the text (mostly ca. 11 x 8 cm) including 11(?) repeats. Gold-tooled brown calf (ca. 1855?), each board with a large built-up centrepiece and a built-up frame, gold-tooled turn-ins. Rebacked preserving the original backstrip.
€ 45,000
The famous second (1570) Latin and English edition of Sebastian Brant's great Ship of fools, containing Jakob Locher's Latin verse translation, Alexander Barclay's English verse translation and Barclay's printed annotations in the fore-edge margins. Brant first published his Ship of fools in German as Narrenschiff in 1494. The present edition is illustrated with the woodcuts made for Pynson's very rare 1509 edition, and they are better printed here than in 1509 (Pforzheimer notes that all but "two or three" are "very well preserved"). The woodcuts are based on those of the first (German) edition of 1494 where some are ascribed to the Master of Haintz-Narr and others formerly to Albrecht Dürer (but now to the Master of the Johann Bergman printing office).
Sebastian Brandt (1457-1521) is famous largely for this verse satire, where more than a hundred fools set sail without a pilot in search of a fool's paradise. Each episode harshly satirizes one particular vice or folly, sparing neither clergy nor scholars, and each fool meets his death in an appropriate manner. Brant satirizes men and women in all walks of life and engaged in various activities, so the woodcuts add not only immediacy, beauty and humour, but also a view of historical clothing, implements and customs. Although intended as a dire warning of the perils of foolish behaviour, immorality and short-sighted actions, the book proved enormously popular largely because of its black humour, and it saw many translations, adaptations and spin-offs. It probably also influenced Shakespeare and many other literary works.
With bookplates of the London investment banker and Mexican mining entrepreneur Joseph Tasker (1797-1861) of Middleton Hall; the bibliophile Charles William Dyson Perrins (1864-1958); and the bibliophile and bookseller William Foyle (1885-1963). With an occasional running head, folio number or marginal note slightly shaved, one leaf with browned patches, the title-page slightly dirty and a few marginal chips or tears repaired, but still in good condition. The binding has been rebacked, probably with new headbands, but the binding is also good. The very influential second edition of the best English translation of a universal classic.
ESTC S107135; Pforzheimer 41; for the woodcuts: Hodnett 1824-1881, 1883-1899, 1901-1931.
Related Subjects: