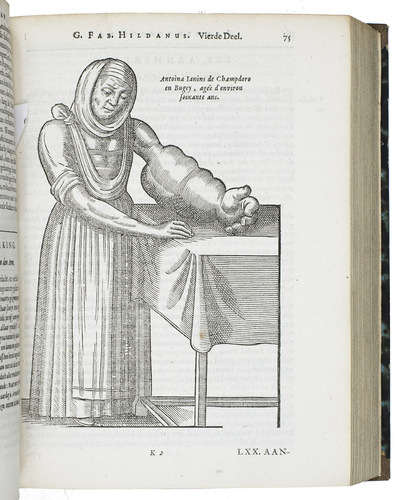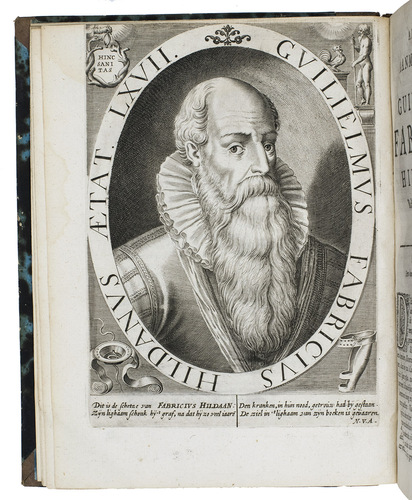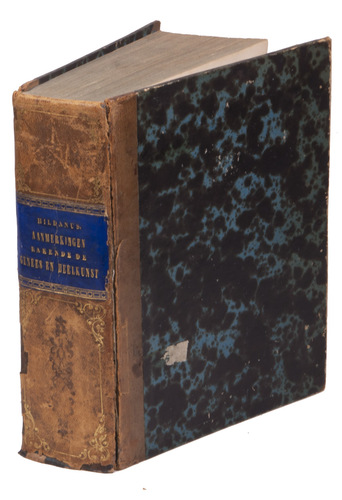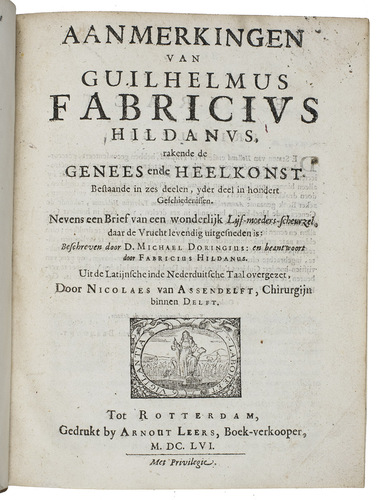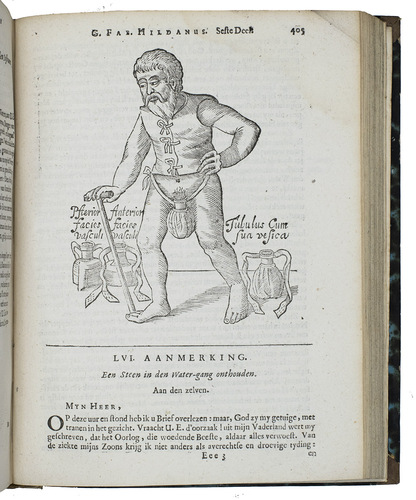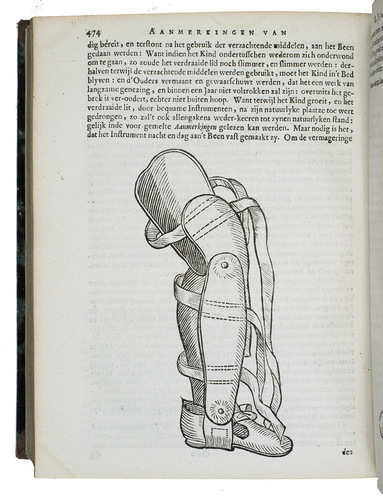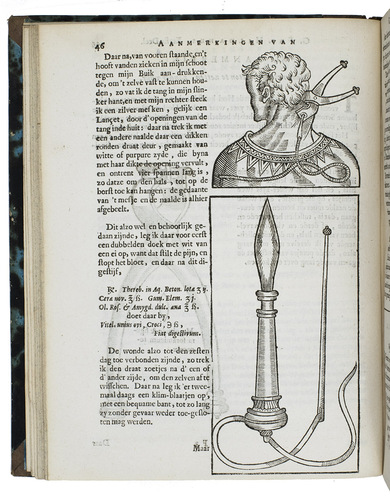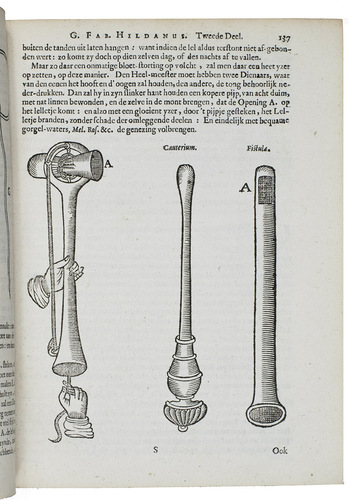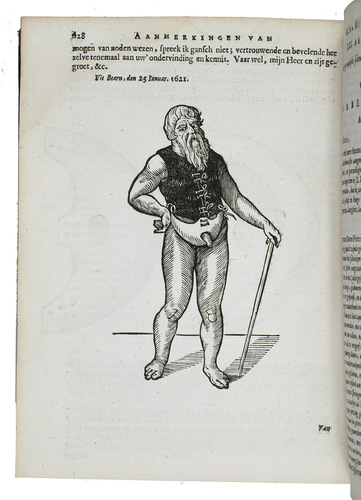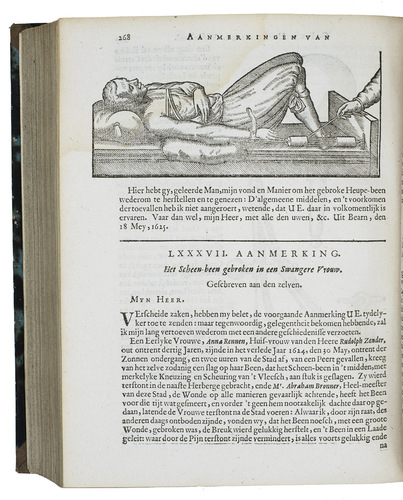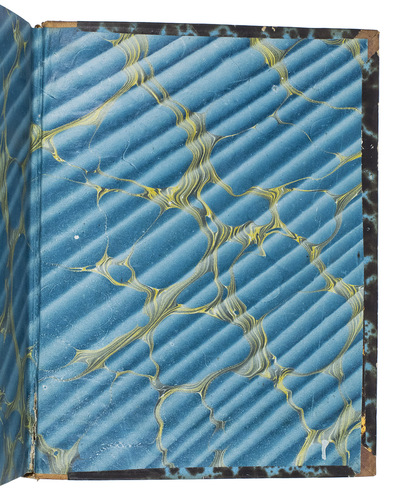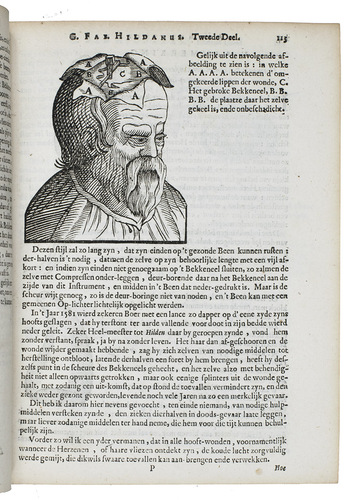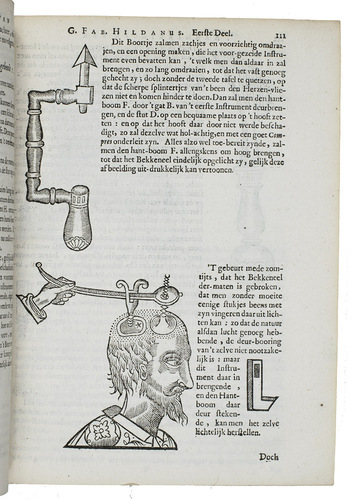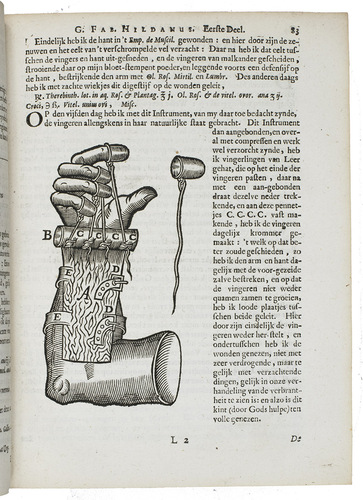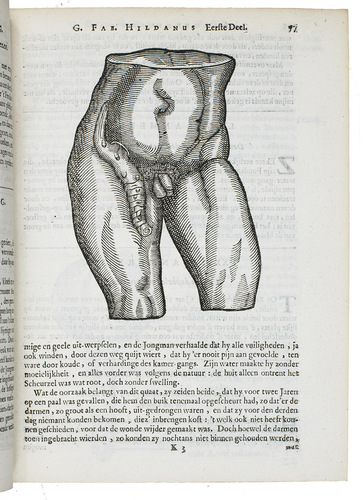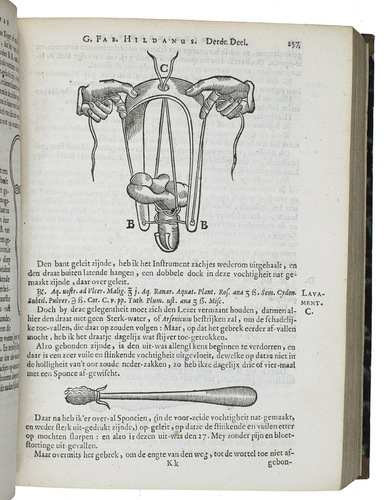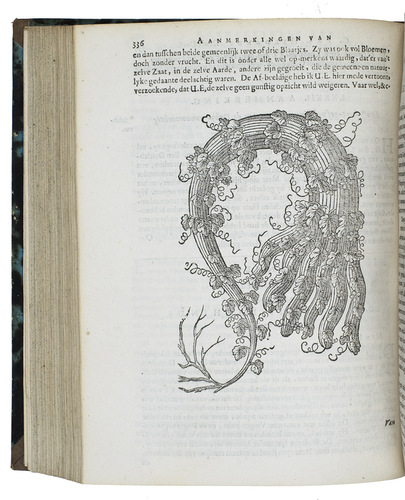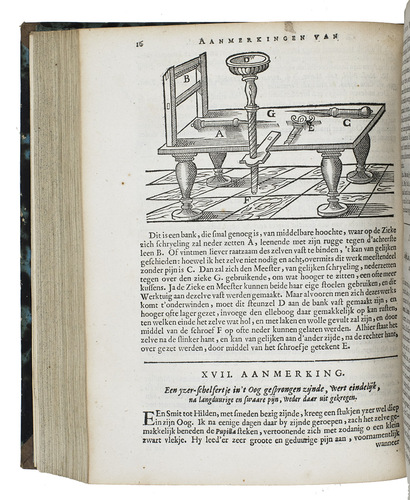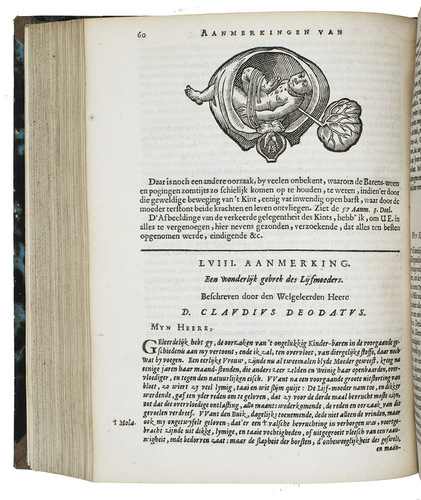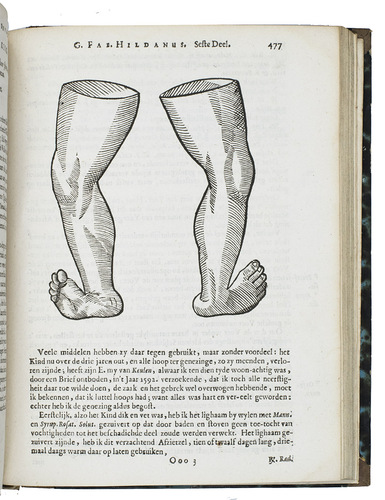 FABRY, Wilhelm.
Aanmerkingen ... rakende de genees ende heelkonst. Bestaande in zes deelen, yder deel in hondert geschiedenissen. Nevens een brief van een wonderlijk Lijf-moeders-scheurzel, daar de vrucht levendig uitgesneden is: beschreven door Michael Doringius: en beantwoort door Fabricius Hildanus.
Rotterdam, Arnout Leers, 1656. 4to. With full-page engraved portrait of the author and numerous woodcut illustrations in text. 19th-century half calf. [10], 358, [2 blank], 542 [= 540], [32] pp.
€ 4,000
Rare Dutch edition of Wilhelm Fabry von Hilden's famous Centuriae or collections of surgical case reports, enlarged with three additional cases. The collections, 600 in total, were assembled from Fabry's detailed notes of his own cases, and from information supplied by the physicians and surgeons with whom Fabry corresponded.
The case histories were originally printed in Latin and published in Basle, Frankfurt & Lyon form 1606 to1627 in five illustrated volumes of 100 reports each (centuriae); a sixth posthumous volume appeared in 1641. Fabry's reports "cover the entire field of surgery, and reveal him to be a bold and skilful surgeon ingenious in meeting unfamiliar problems, and inventive in designing effective instruments for special needs"(Zimmerman & Veith). BMN I, p. 72; STCN (7 copies, including 1 incomplete); cf. Norman Library 754 (Latin edition); Zimmerman & Veith, pp. 239-48.
Related Subjects: