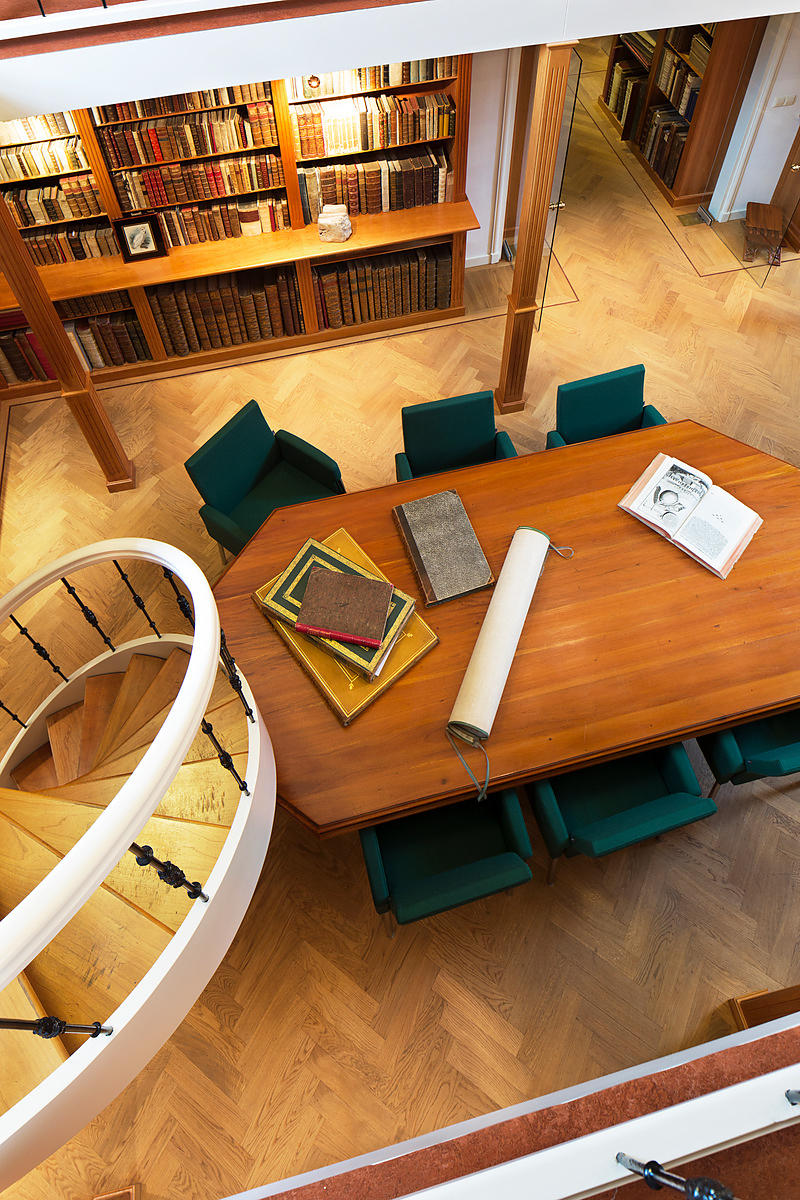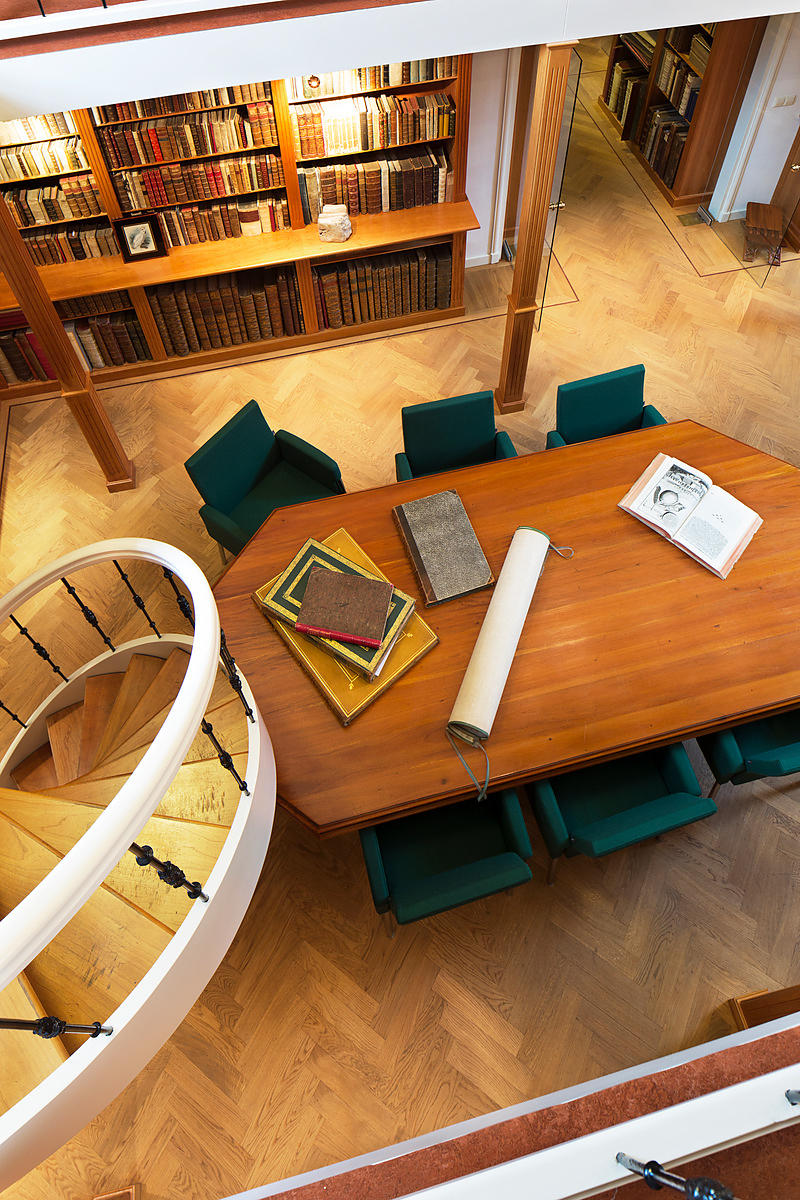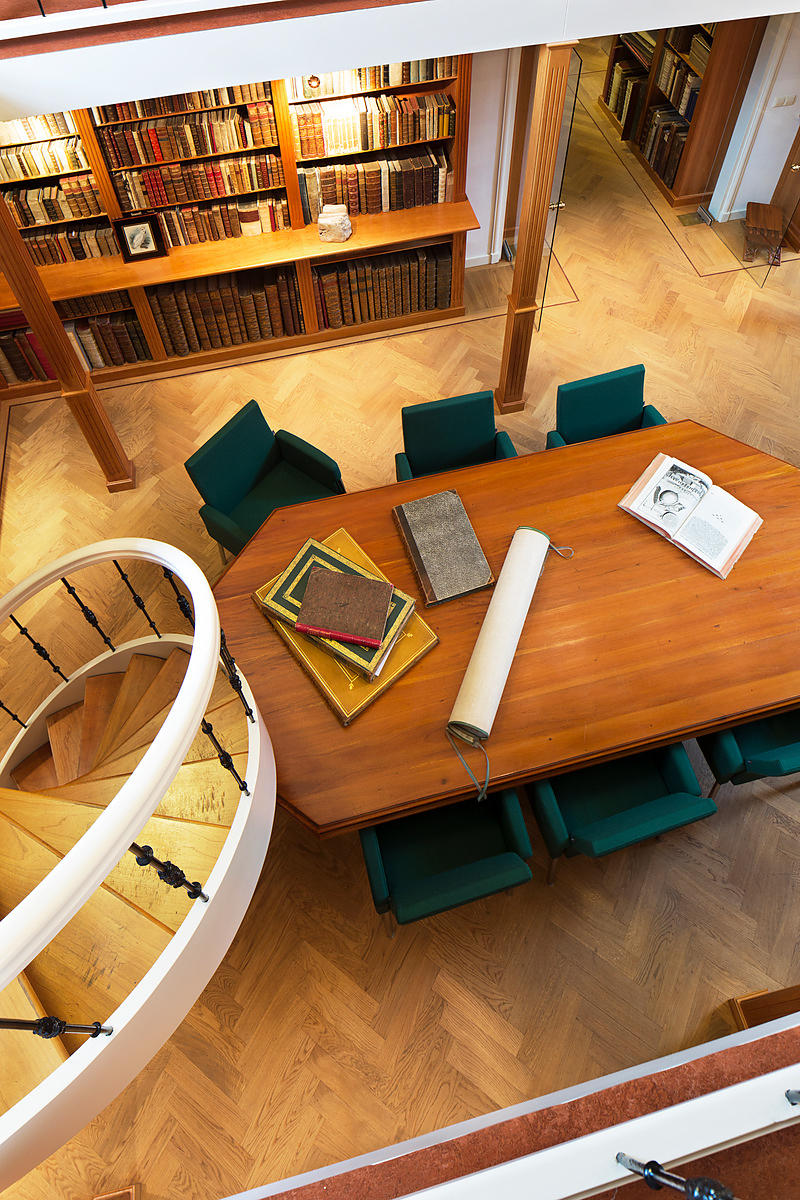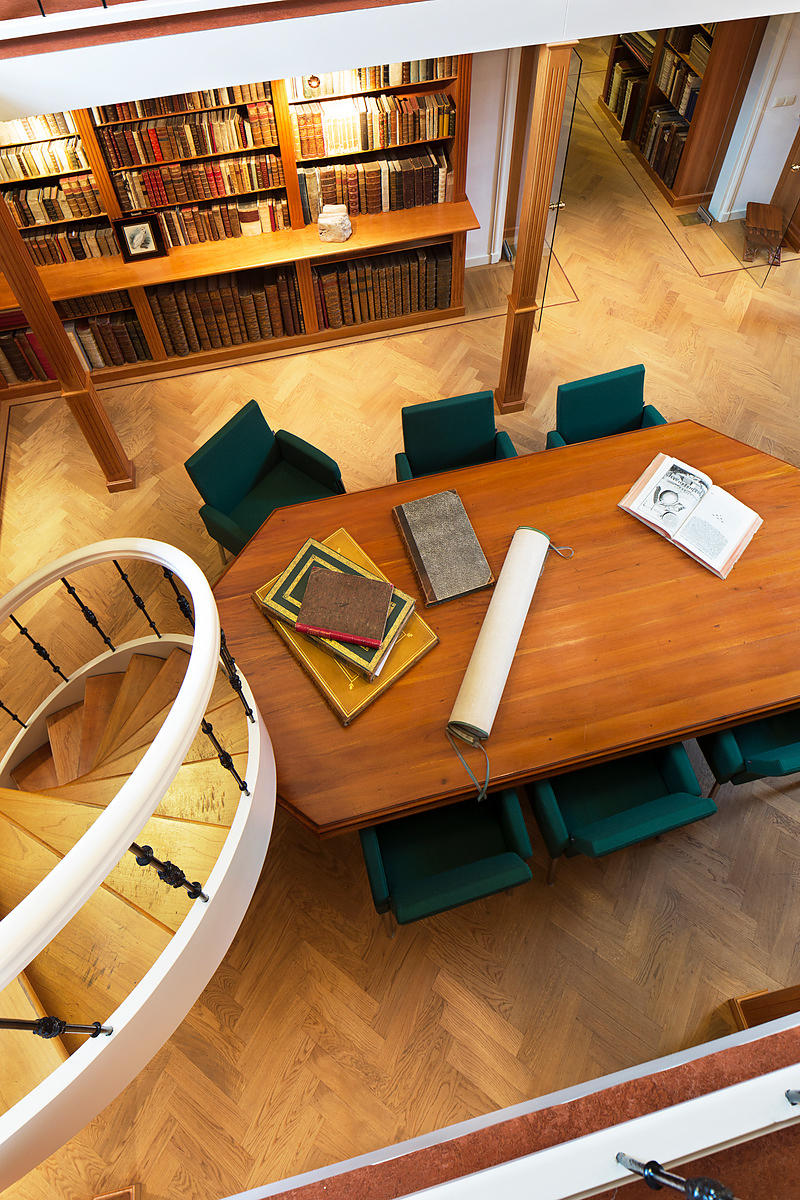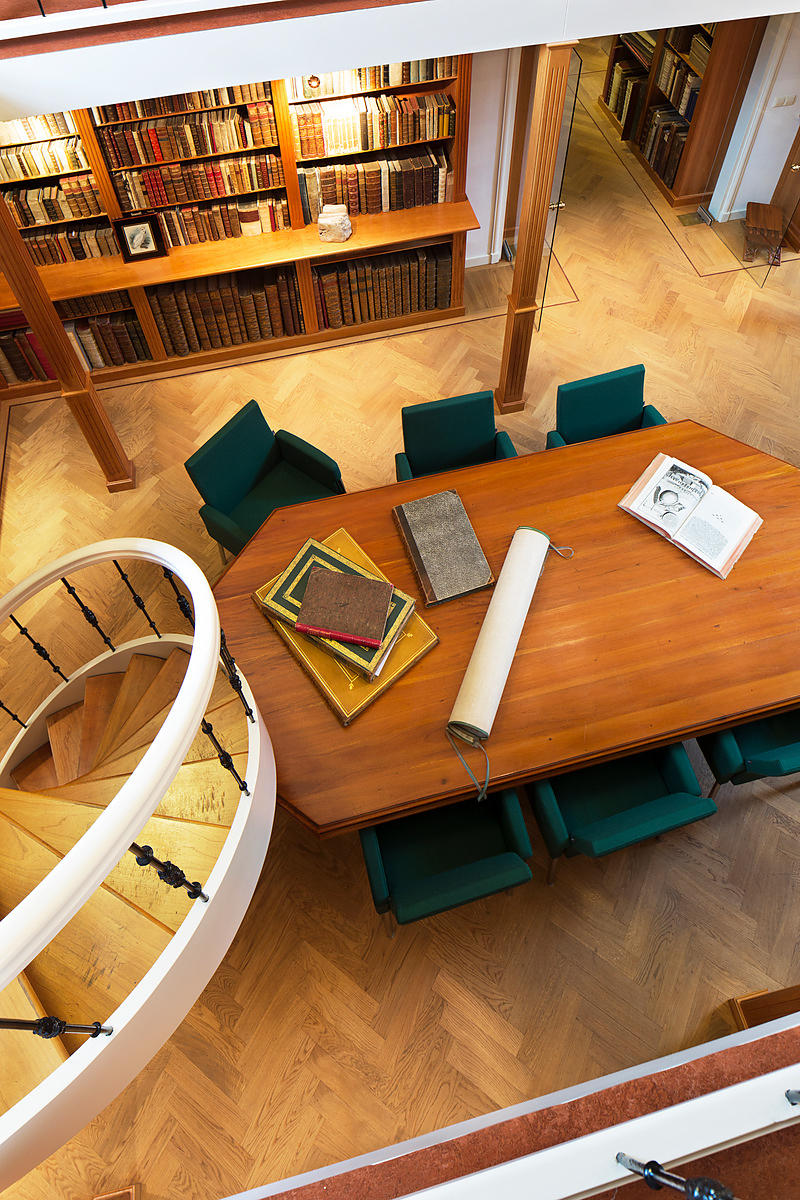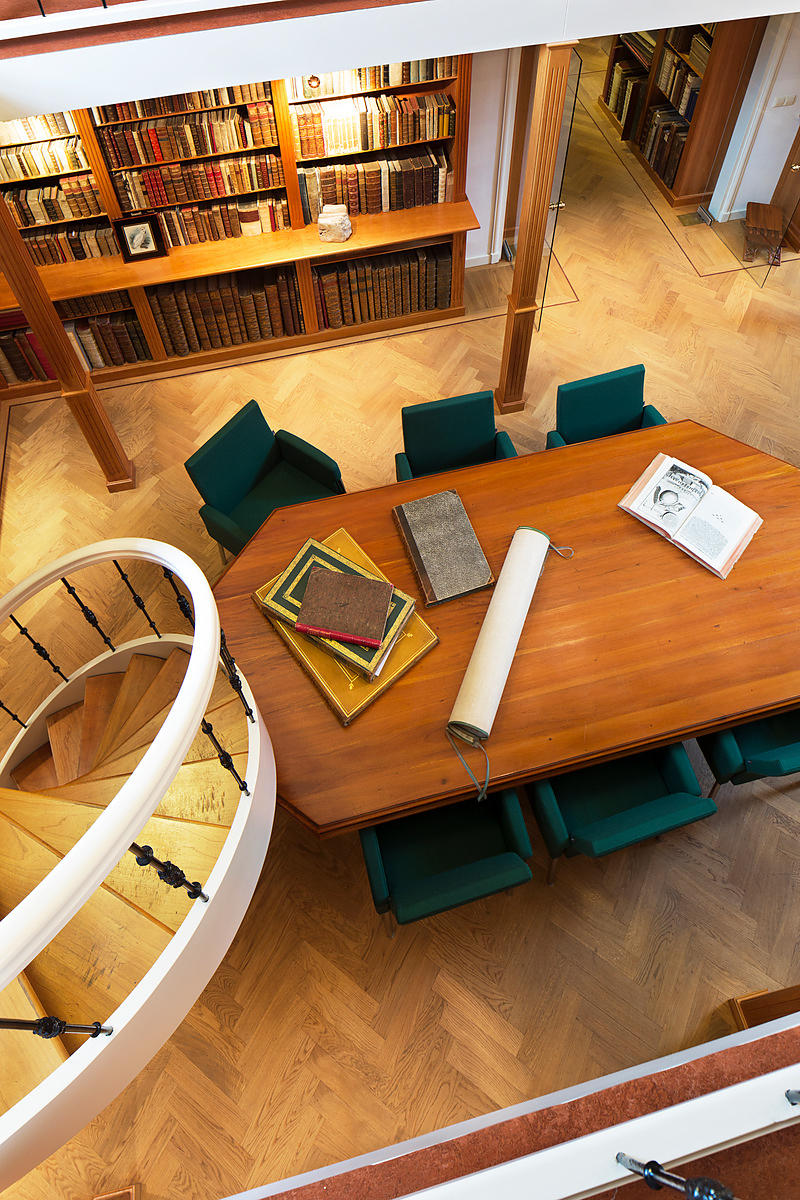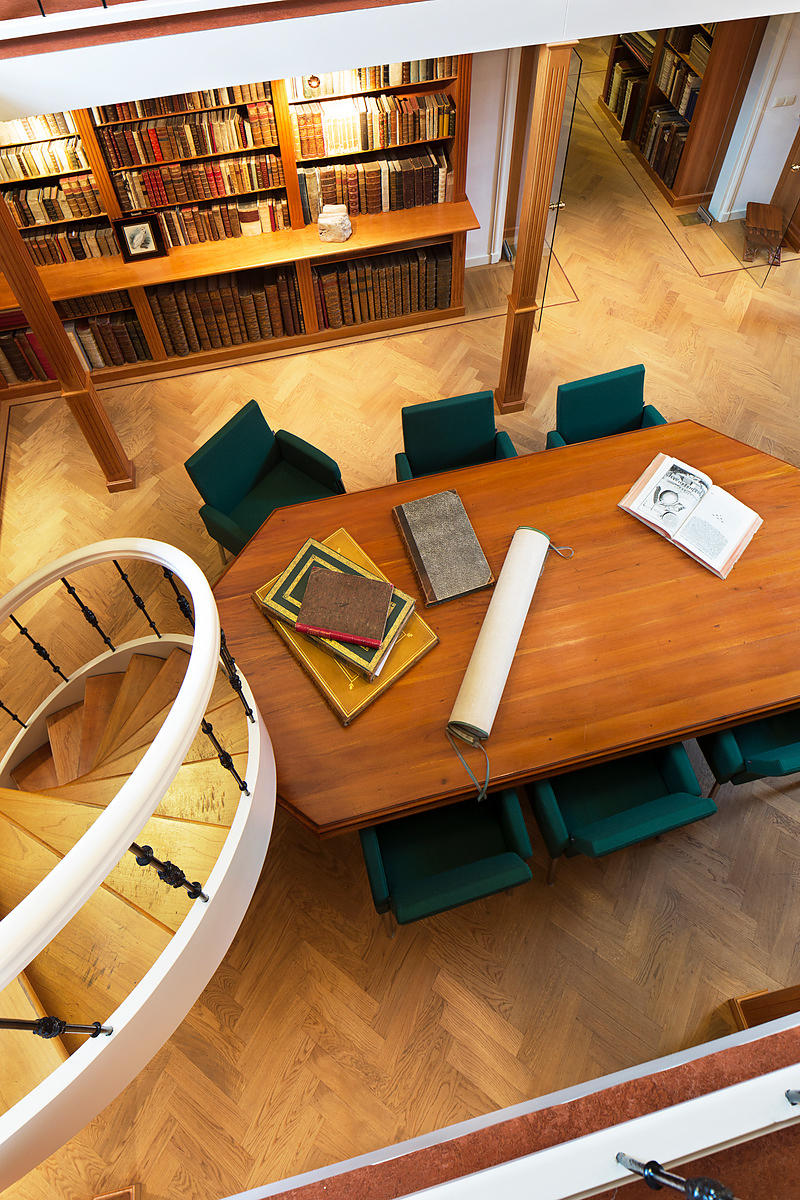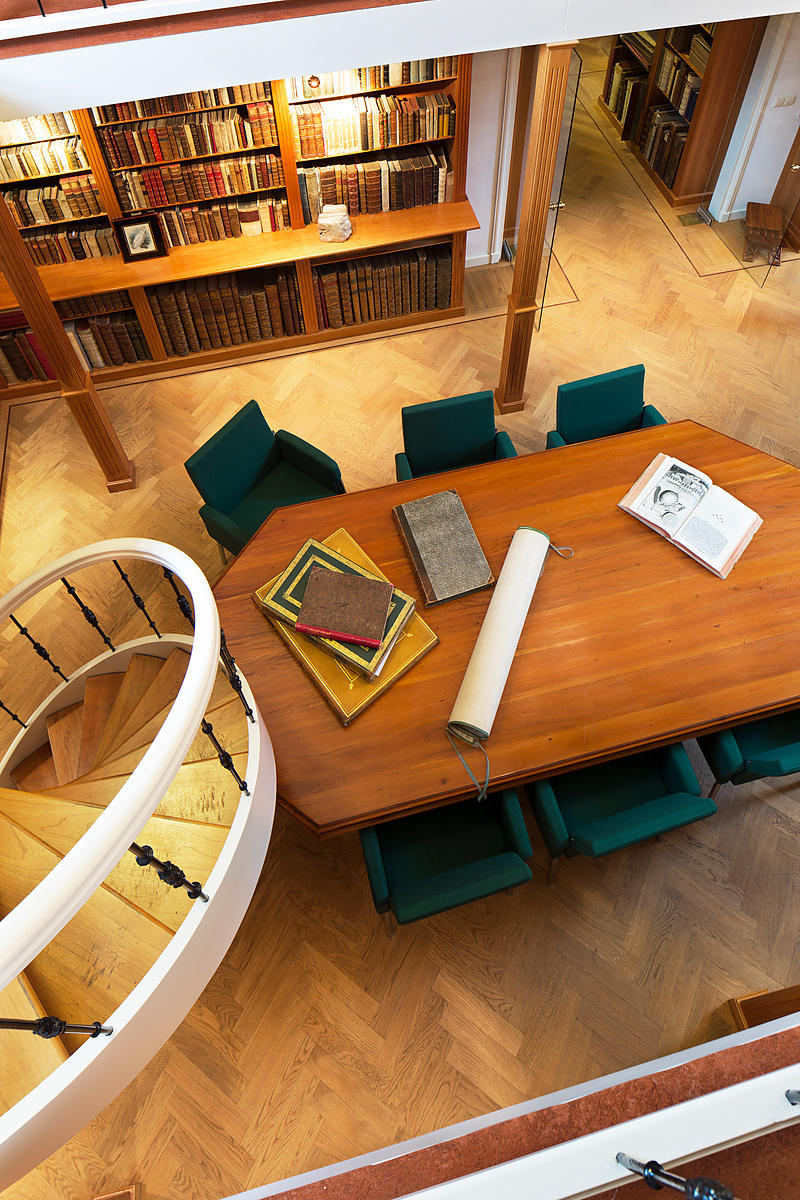 GALLI BIBIENA, Ferdinando.
Direzioni a' giovani studenti nel disegno dell' architettura civile, nell' accademia clementina dell' instituto delle scienze, ...With: Direzioni della prospettiva teorica corrispondenti a quelle dell' architettura instruzione a' giovani studenti di pitture; e architettura ...
Bologna, Lelio dalla Volpa, 1731-1732. 2 volumes. 12mo. With 75 engraved plates (including several folding) in the first volume and 58 engraved plates (including several folding) in the second volume. Contemporary vellum.
€ 1,750
Second edition of the first part and first edition of the second part of a very popular textbook for students of painting and architecture, by the Italian painter, architect and stage designer Ferdinando Galli Bibiena (1657-1743), teacher at the Accademia Clementina at Bologna. The first part, devoted to architecture, is divided into five parts covering practical geometry, the architectural orders according to Vitruvius, Serlio and Palladio, the architecture of Galli Bibiena himself, and the division of architecture according to Vignola. The engraved plates depict geometric figures, columns, capitals, friezes, facades, arches and more, each plate accompanied by some pages of explanatory text. The second volume teaches drawing and planning in perspective, discussing perspective projections of geometrical bodies, perspective for theatrical scenes, perspective of lights and shadows, and finally also teaching mechanics for the lifting and moving of objects for use in the theatre. As in the first volume, it shows by means of figures and illustrations everything about perspective, students of art and architecture should know.
Some small marginal (water) stains, occasionally some minor foxing, mostly in the margins. Bindings rubbed along the extremities. Otherwise in good condition.
Millard, Italian and Spanish books 46; cf. BAL 1164 (notes); Berlin Kat. 2630; Fowler 135 (first edition); A. Hyatt Mayor, The Bibiena Family, New York (1945).
Related Subjects: