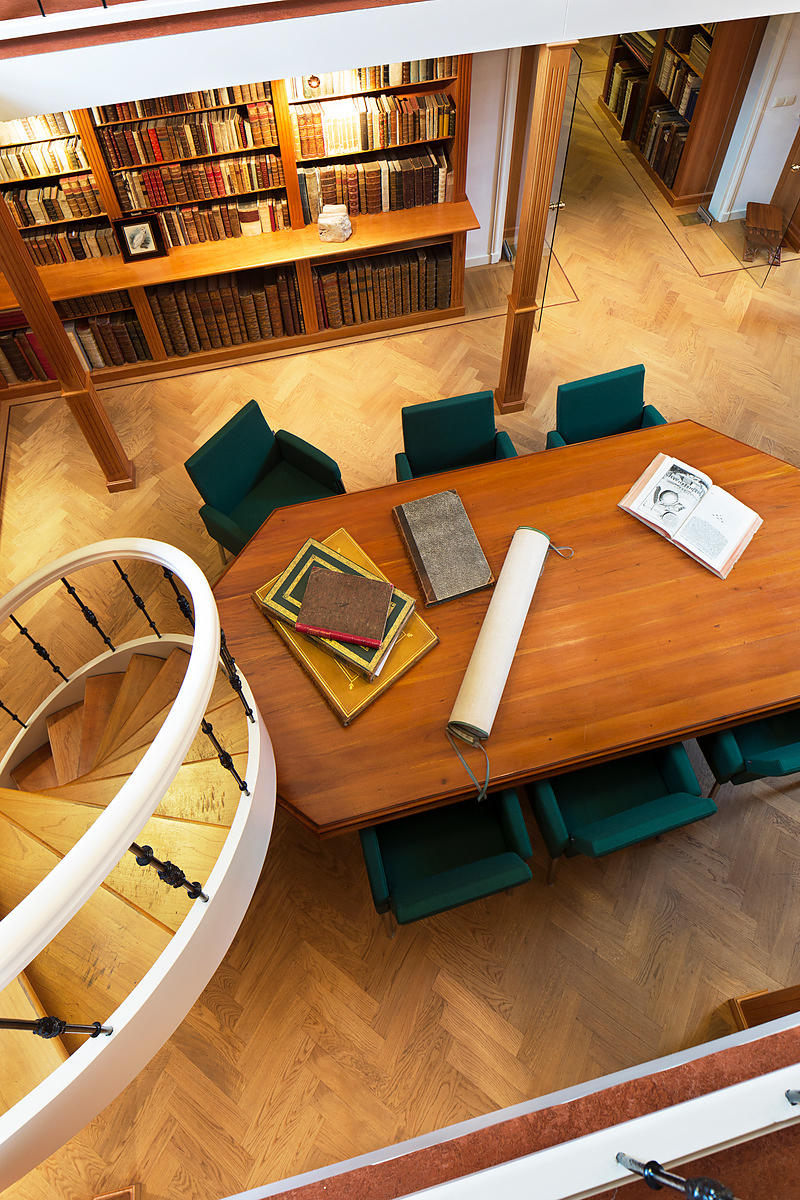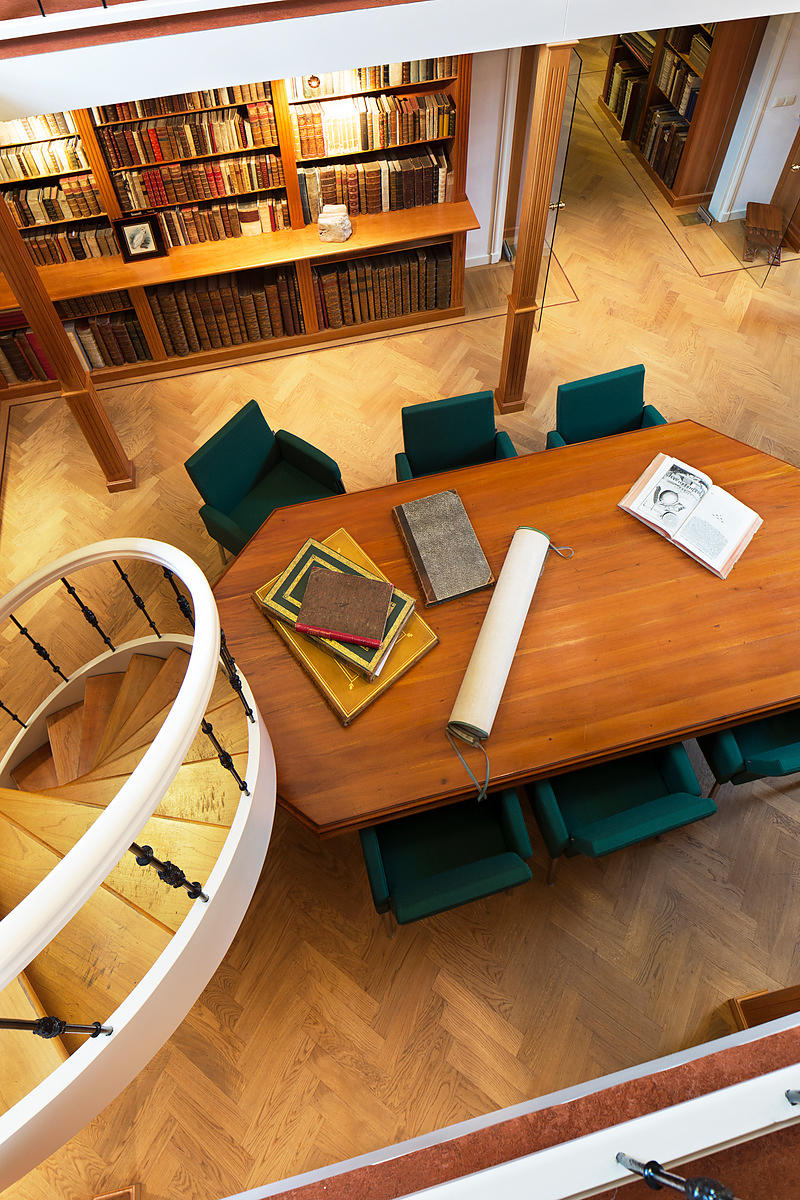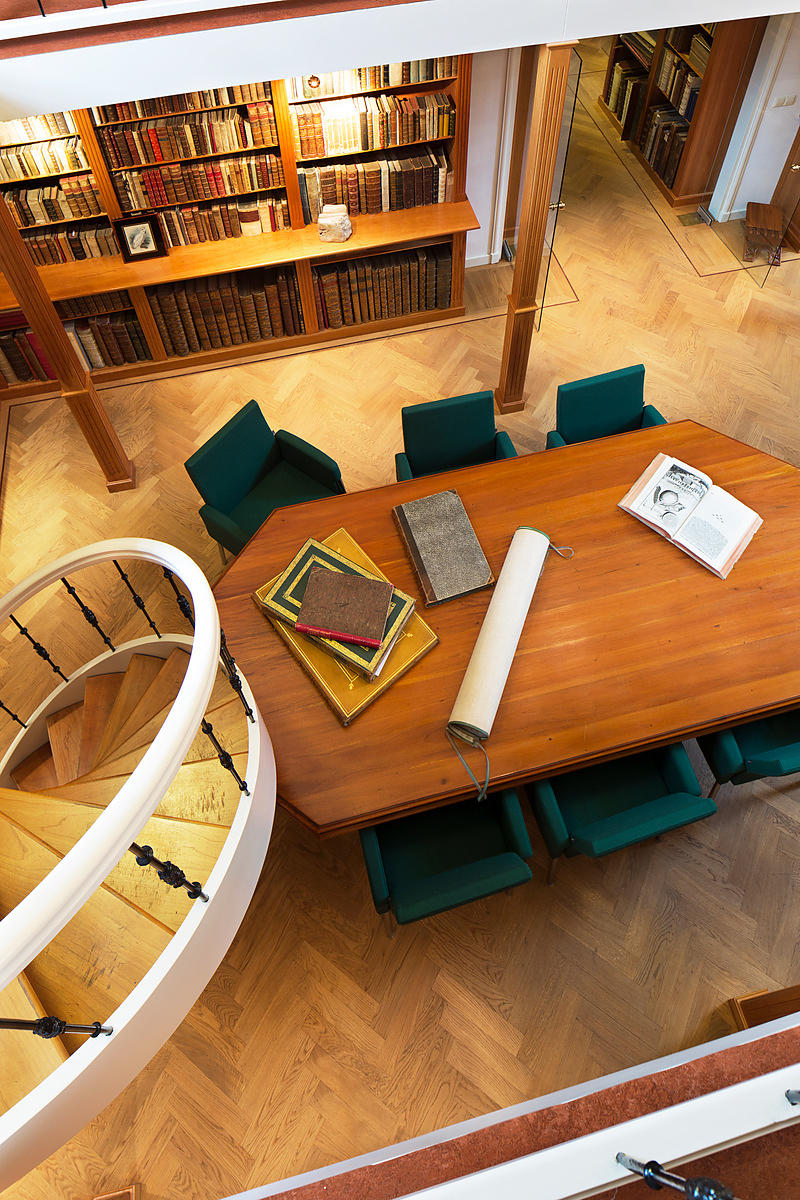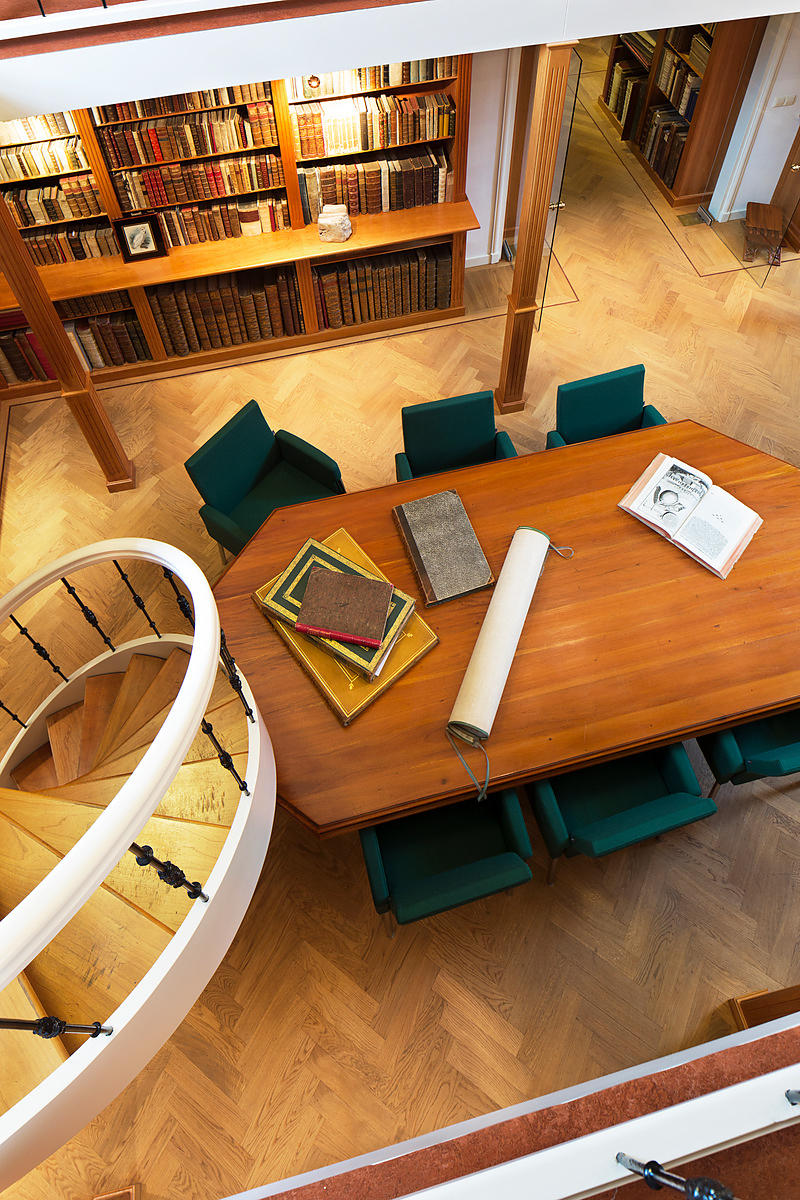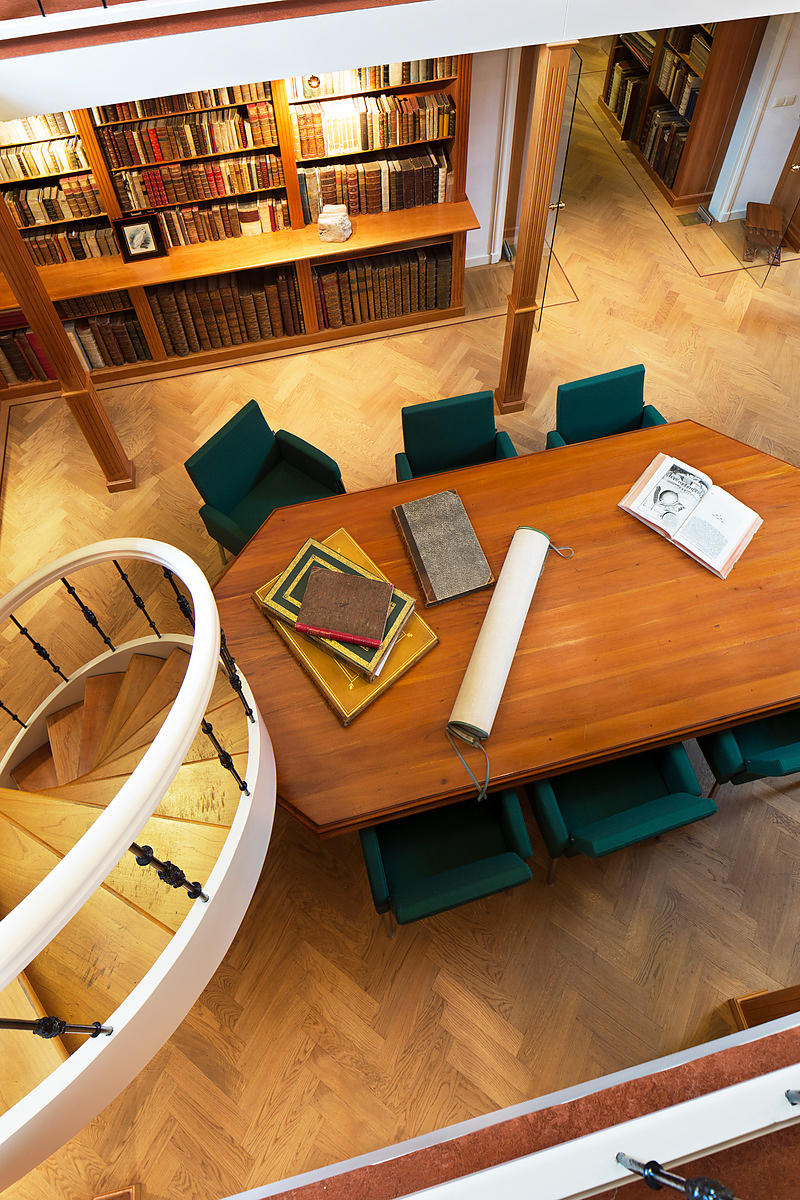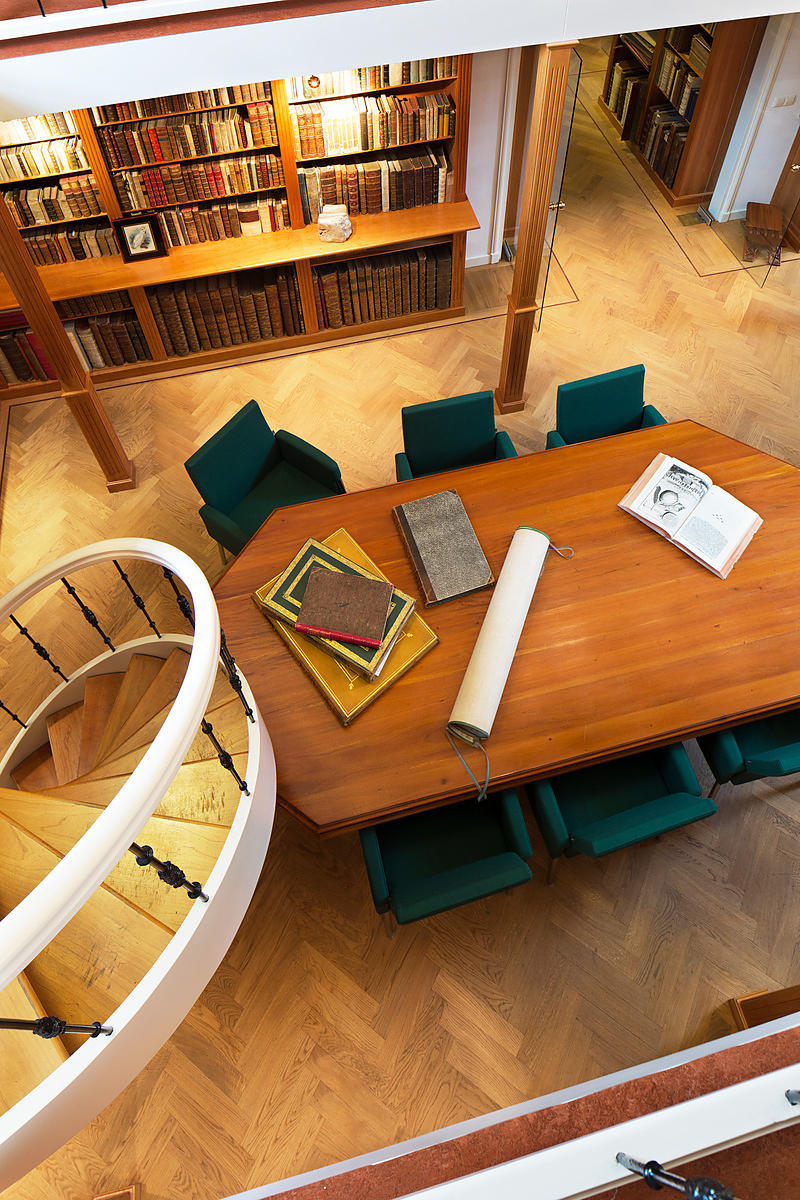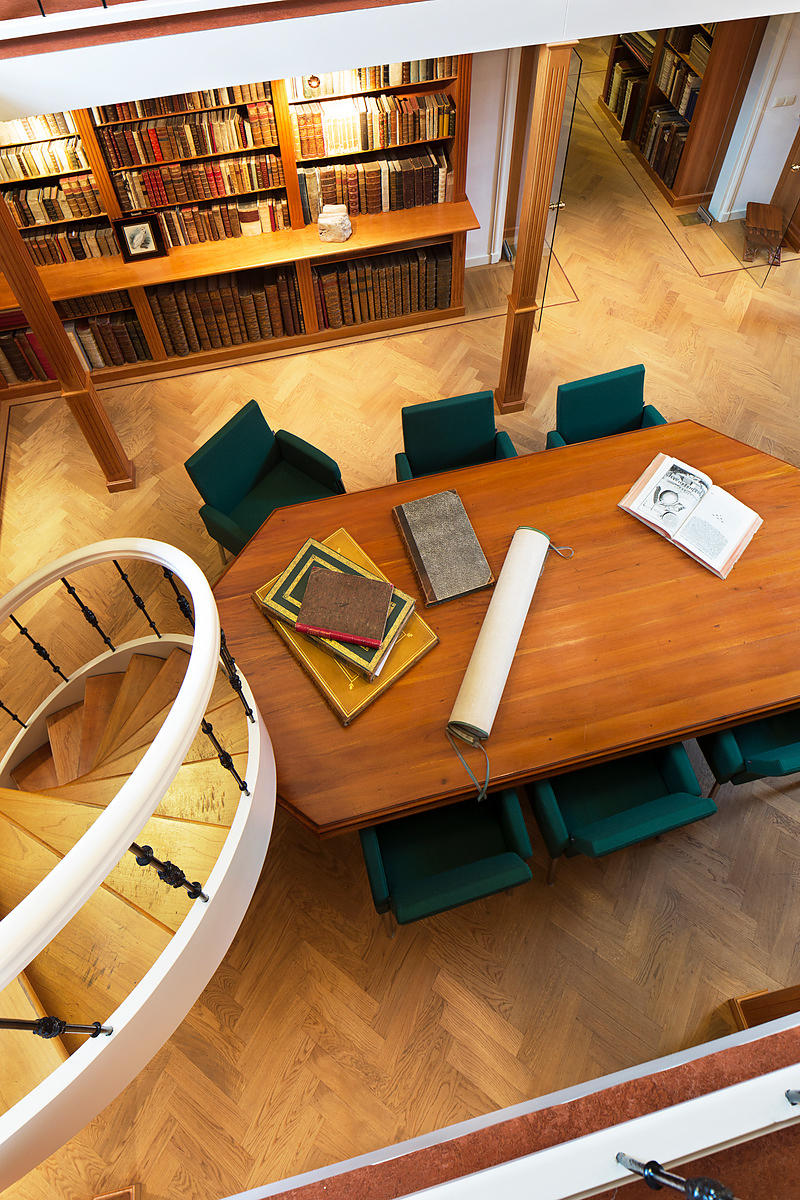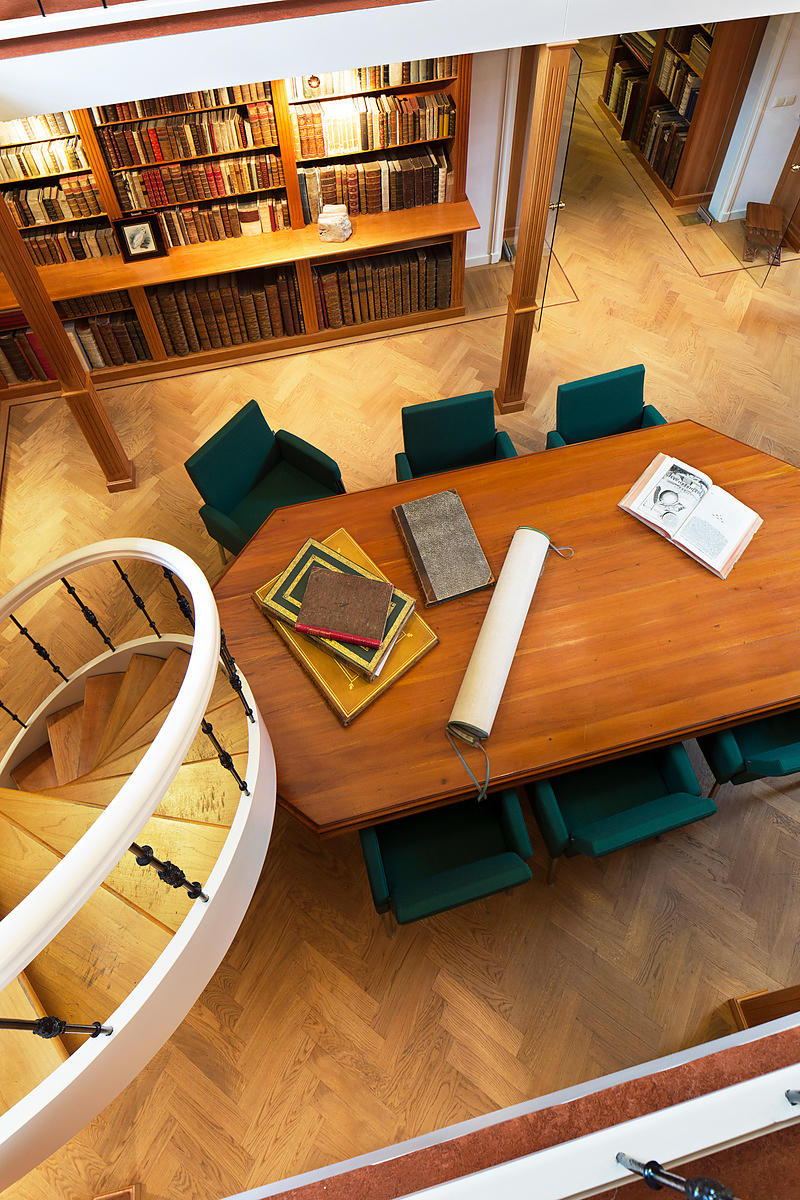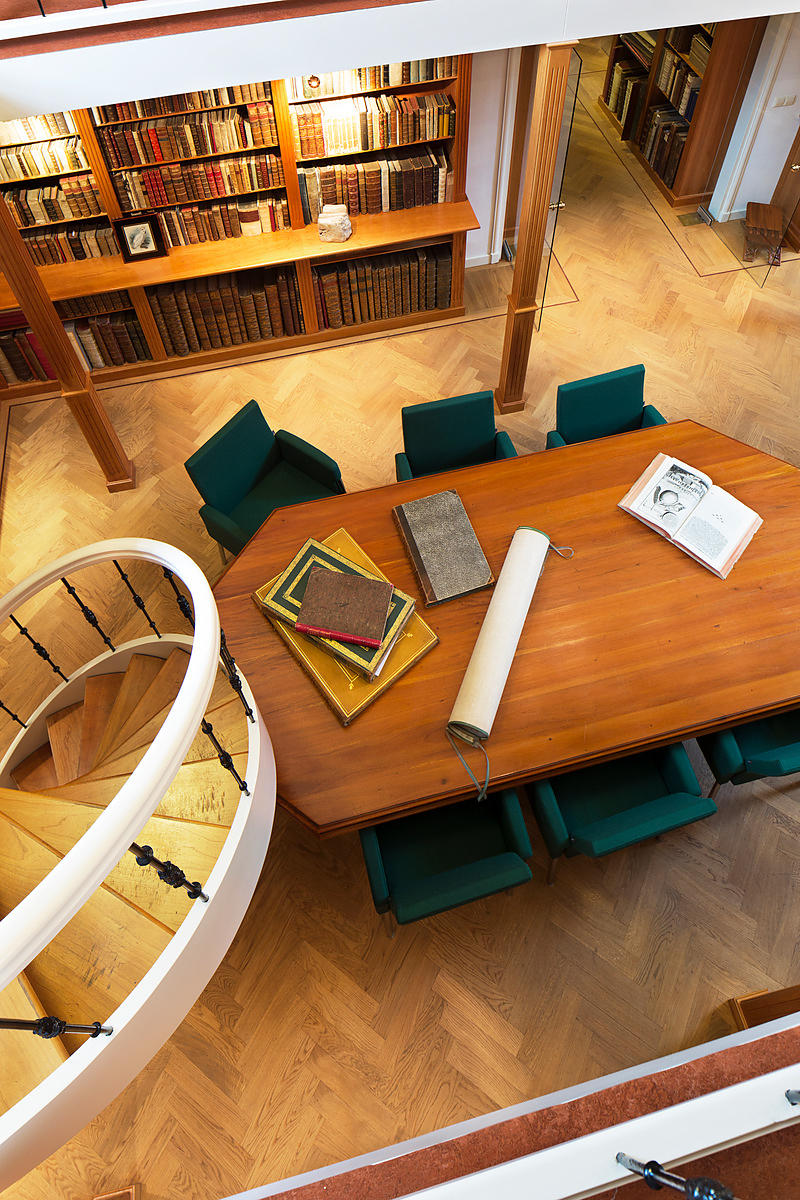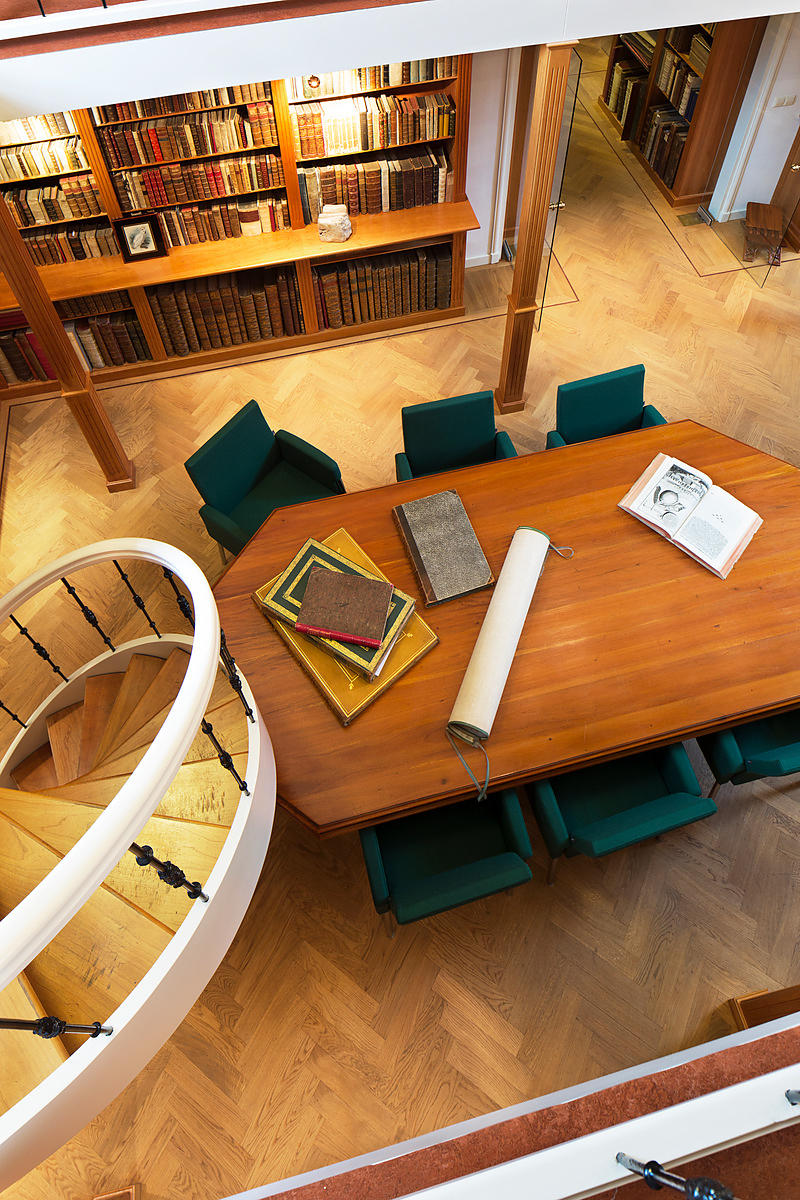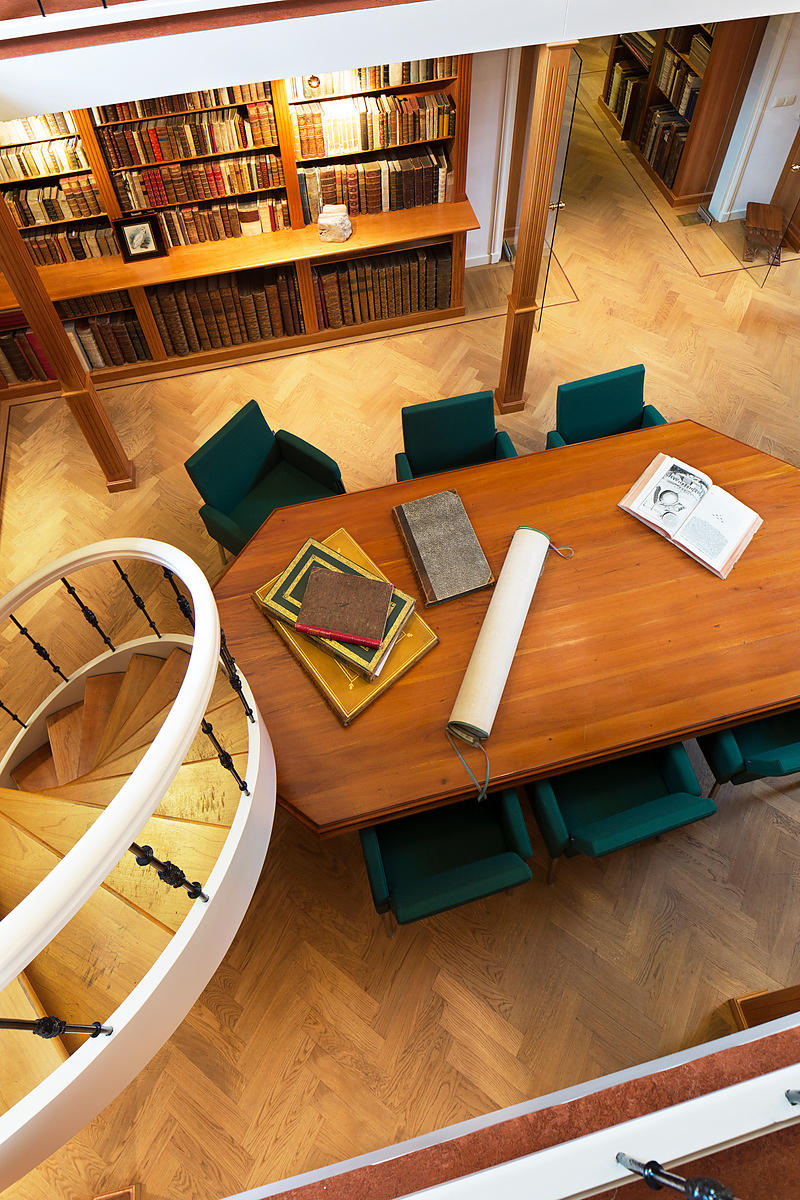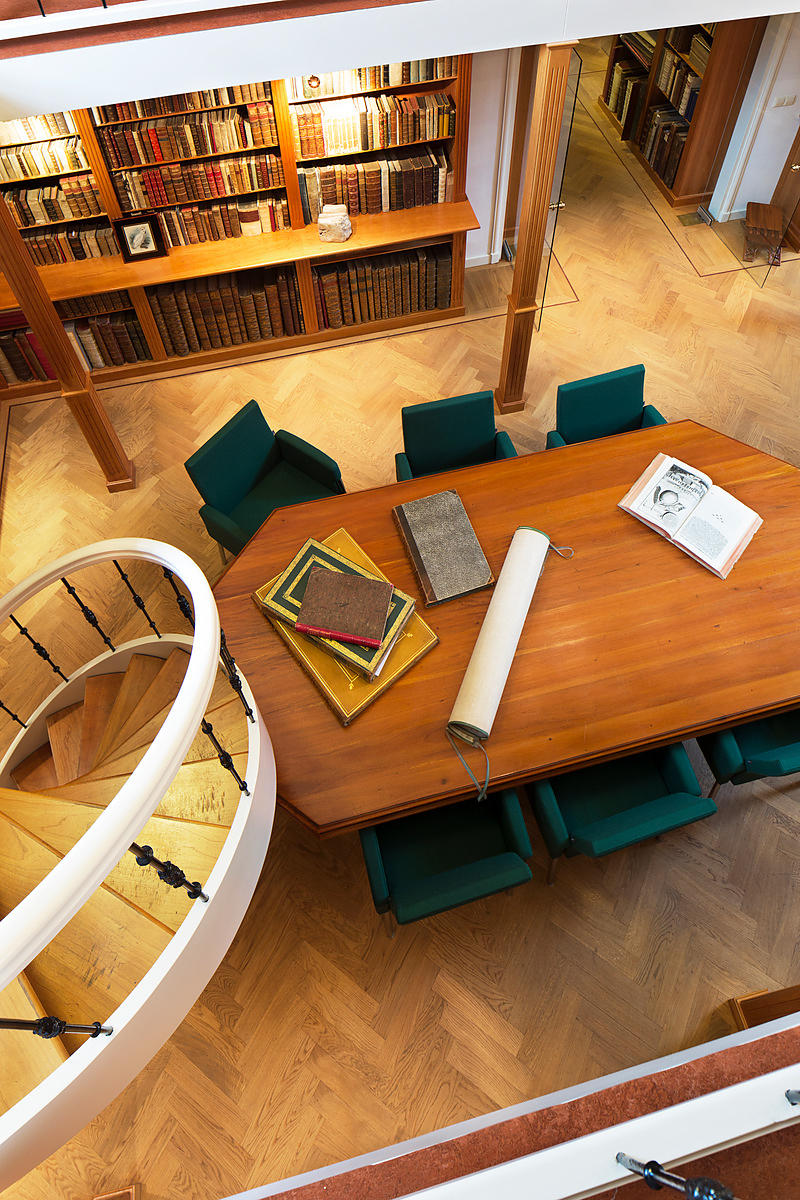 GEINITZ, Hanns Bruno.
Charakteristik der Schichten und Petrefacten des sächsisch-böhmischen Kreidegebirges.
Dresden and Leipzig, Arnold, 1839-1842. 3 parts in 1 volume. 4to. With a hand-coloured lithographed frontispiece and 24 lithographed plates. Contemporary boards covered with paste-paper.
€ 1,000
First edition of an "excellent monograph of the strata and the fossils of the Cretaceous rocks in Saxony and Bohemia" (Zittel), by the German geologist Hanns Bruno Geinitz (1814-1900). The hand-coloured frontispiece depicts a geological profile of the earth from a tunnel between Leipzig and Dresden. The lithographed plates depict numerous fish, insect, crustacean and mollusc fossils found in strata. "The Saxony district was examined by H.B. Geinitz, who tried to determine two paleontologically distinct zones in the Productive formation, a lower zone exhibiting chiefly Sigillarian remains, and an upper with Calamites and ferns in greater profusion" (Zittel).
With several library stamps (with deaccession stamp). Some minor foxing. Binding slightly rubbed. Overall in very good condition.
Zittel, pp. 453, 519, 521; not in Ward.
Related Subjects: