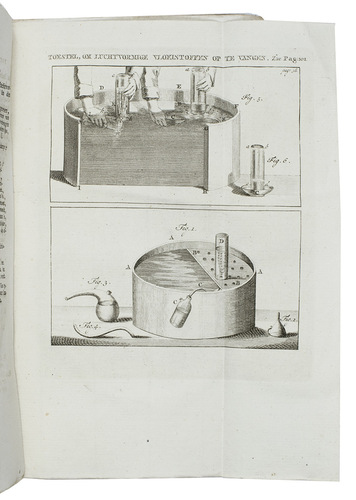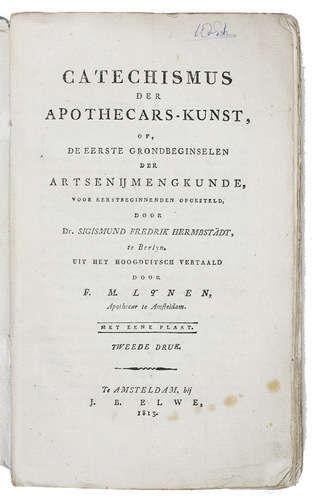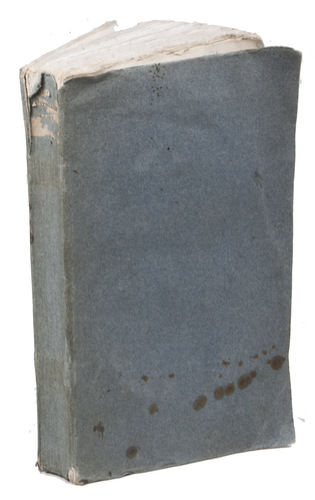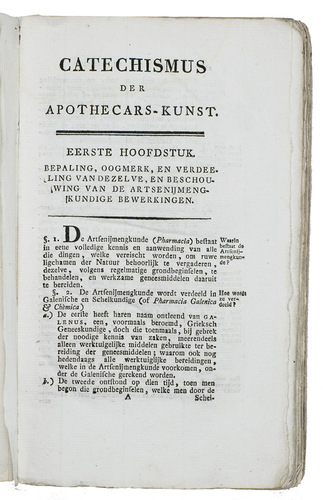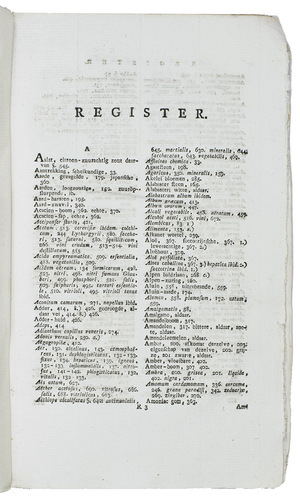 HERMBSTÄDT, Sigismund Frederik.
Catechismus der apothecars-kunst, of, de eerste grondbeginselen der artsenijmengkunde, voor eerstbeginnenden opgesteld. Aanhangsel van den catechismus der apothecars-kunst.
Amsteldam, J.B. Elwe, 1813. 8vo. With a folding engraved plate (160 x 125 mm.) of a Toestel om luchtvormige vloeistoffen op te vangen (a device to catch vaporized liquids), facing p. 302. Blue paper over thin boards as published, with rests of a printed title label on spine. Uncut copy (partly unopened). [1], [blank], [2], 320 pp. = 324 pp.
€ 350
The second edition of the Dutch translation of the German manual on pharmacology for beginners by Hermbstädt, the Katechismus der Apothekerkunst, oder die ersten Gründtze der Pharmacie (Berlin 1792), enlarged with an Appendix, including a plate, by the translator F.H. Lynen. The first edition of the translation was published in 1799 and the Aanhangzel tot den Catachismus ... by Lynen was separately printed in 1800, both by the same publisher J.B. Elwe.
Contents: p. (1): Title-page (verso blank); pp. i-ii: Praeface (Voorbericht) by the publisher; pp. 1-260:
Some spotting on front cover and first pages. Algemeene Vaderlandsche Letter-oefeningen, (1800, 1ste stuk), pp. 108-109; Adlung & Urdang, Grundriss der Geschichte der deutschen Pharmazie, 462; Bierman, 2212.
Related Subjects: