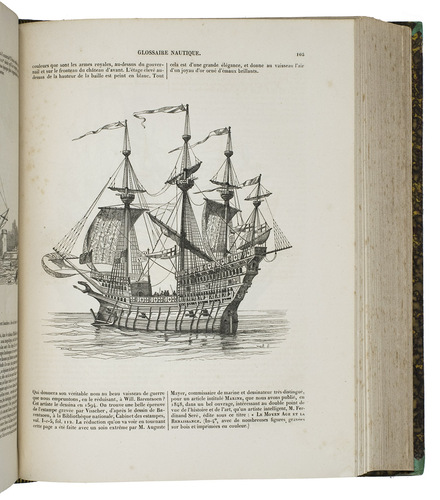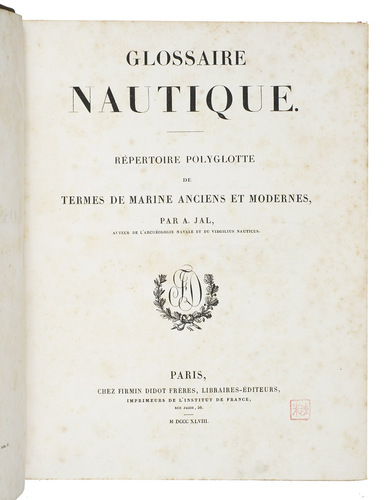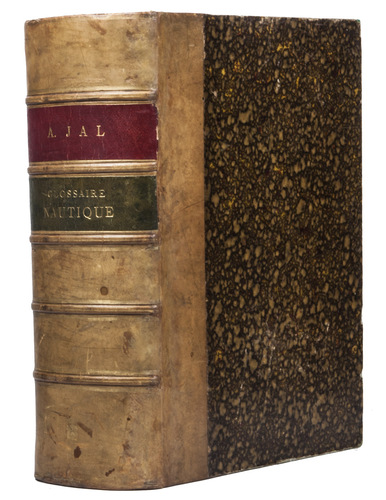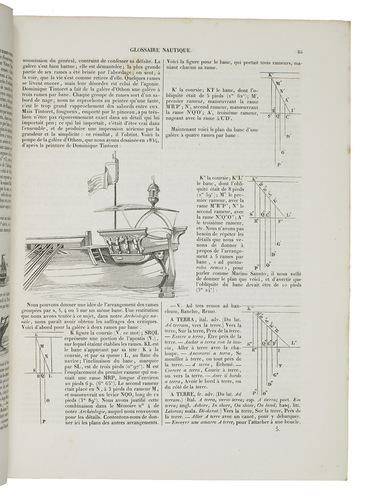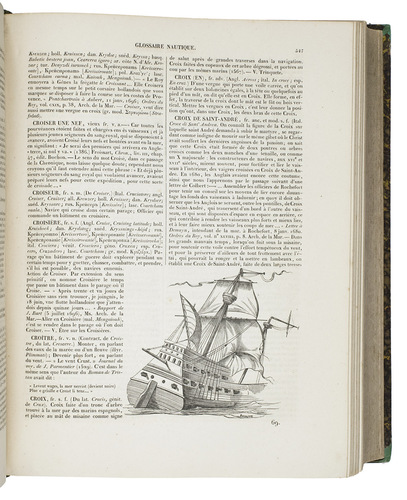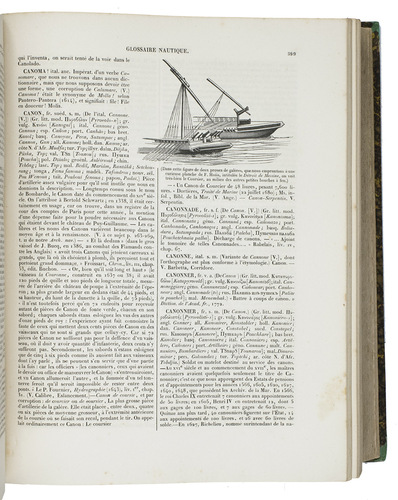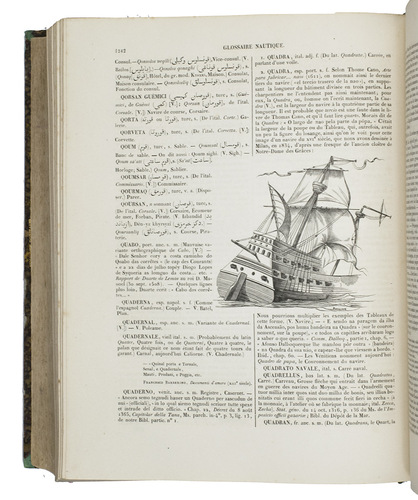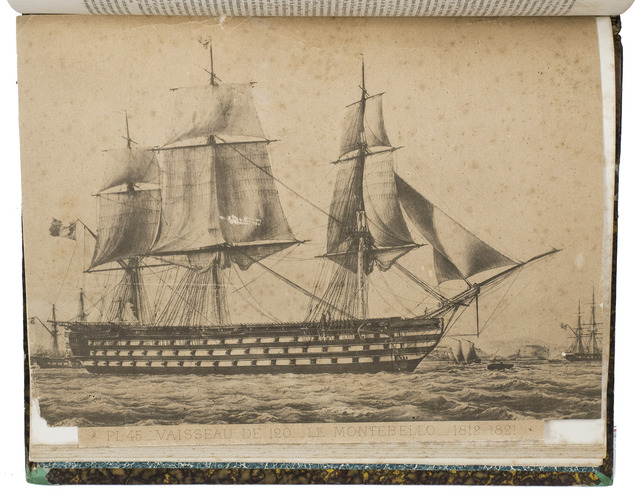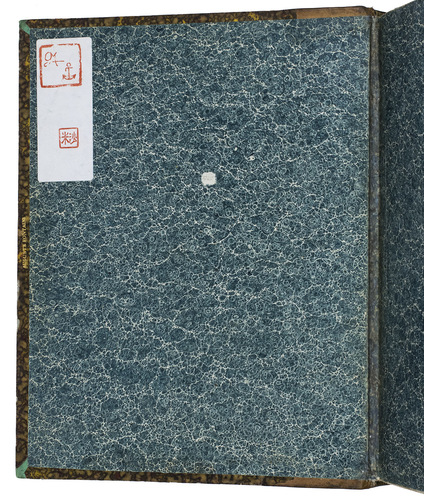 JAL, Augustin.
Glossaire nautique. Répertoire polyglotte de termes de marine anciens et modernes.
Paris, Firmin Didot frères, 1848. Large 4to (28.5 x 22.5 x 10 cm). Printed in two columns, with many steel engraved illustrations in the text showing ancient, medieval and later ships (some showing small parts in detail) by Alexandre-Nicolas Belhatte (b. 1811) after A. Mayer, and 2 full-page engraved plates: "Une Galère du 17e siècle" and "Elevation et coupe du Montebello, Vaisseau de 120 canons", with an extra added plate of the "Montebello" under sail (1812/21) loosely inserted. Contemporary half calf. 1591 pp.
€ 950
First edition of an important encyclopedic dictionary of historical and modern nautical terms and concepts, including names for various types of ship, terms used in shipbuilding and navigation, etc. Augustin Jal (1795-1873) based it partly on written accounts in at least 60 languages from antiquity until the author's own time, but also gathered and collected coins, paintings and oral information during many journeys. His very voluminous encyclopedia contains no less than 25,310 entries. Jal was educated at the naval school in Brest, France and became the official historian of the French navy in 1831. In 1852 he was appointed curator of the marine archives. It took him 6 years to complete his Glossaire nautique, which was published in 1848.
With an owners stamp on the half-title: "Jean [... erased] capitaine au lons cours" and red owner's or library stamps on the front paste-down, first flyleaf, half-title and title-page. Binding very slightly worn, some minor foxing (especially on the first and last leaves), but overall in very good condition. Polak, 4660.
Related Subjects: