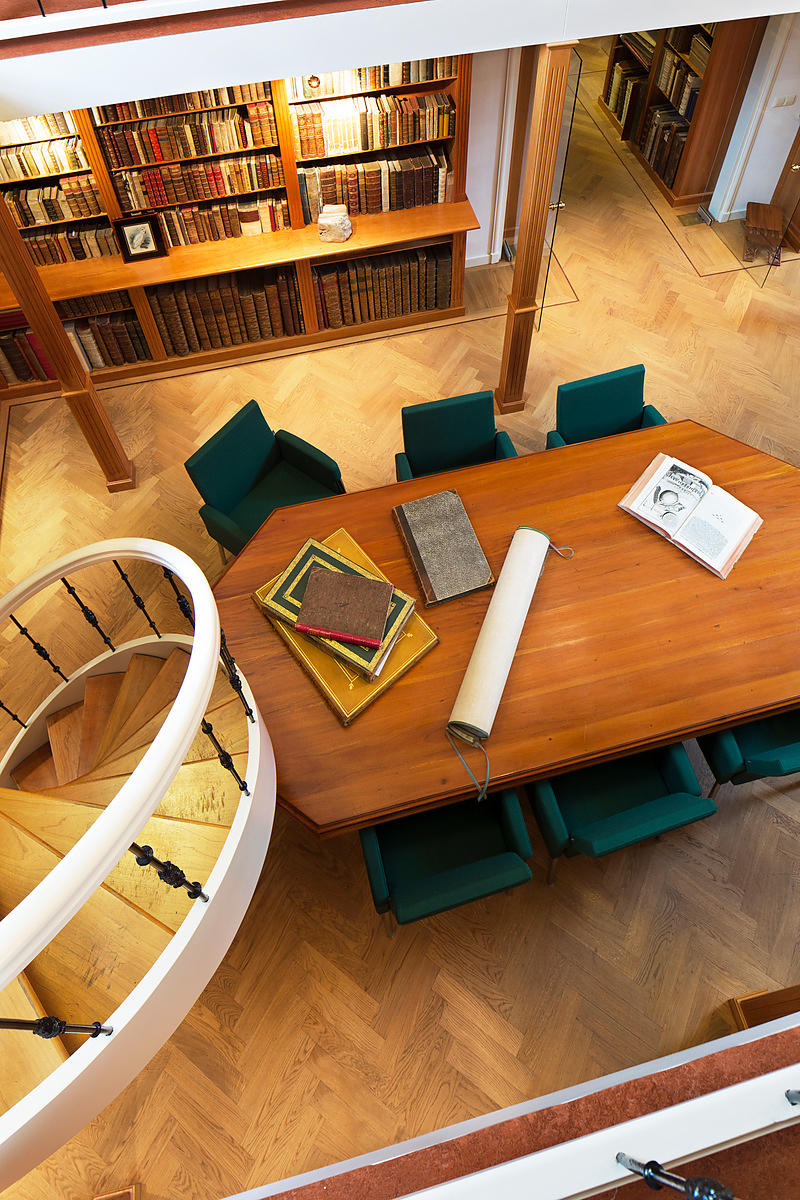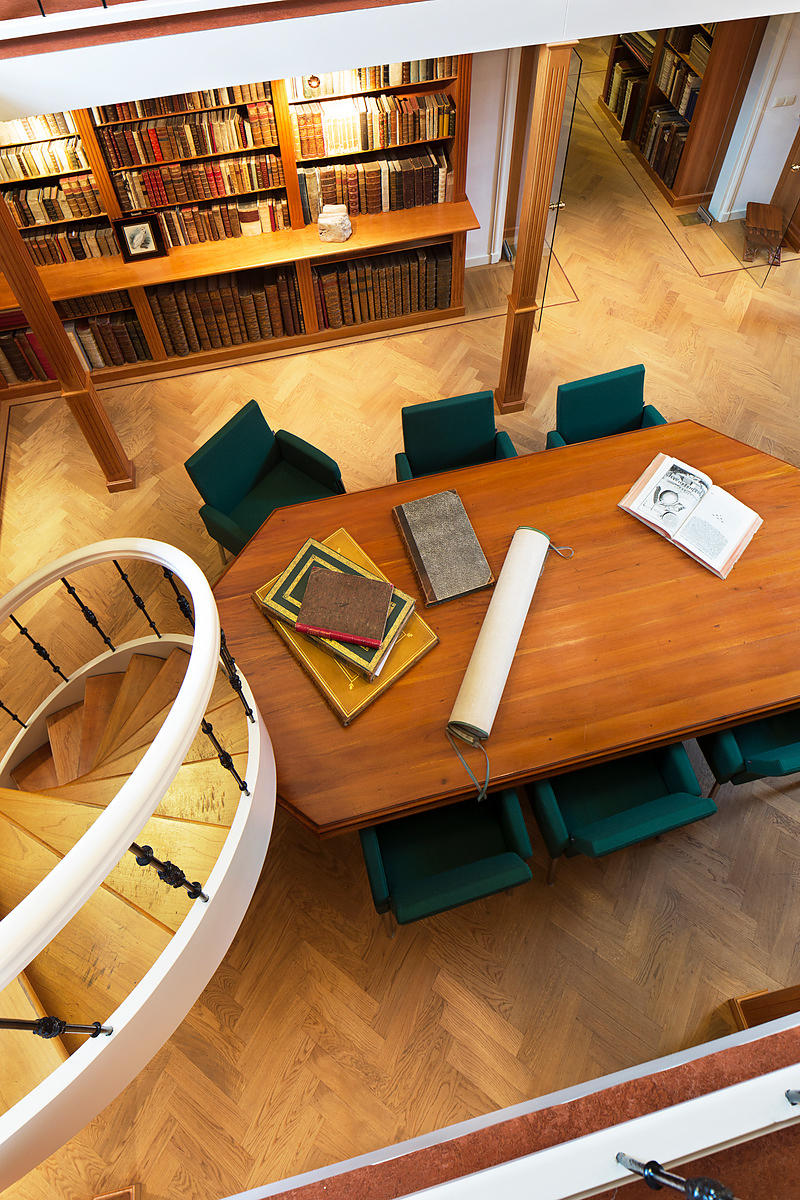 LEUNCLAVIUS (LÖWENKLAU), Johannes and Muhammed ibn Hasanjan SAADEDDIN.
Annales Sultanorum Othmanidarum, a Turcis sua lingua scripti:Hieronymi Beck a Leopoldstorf ... diligentia Constantinopoli advecti M D L I, ...
Including: [PESEL, Paul]. Historia Viennae Austriacae a Turcis obsessae ...
Frankfurt am Main, heirs of Andreas Wechel, 1596. Large folio (32 x 21 cm). With a folding letterpress family tree of ancestors and descendants of Osman I. Modern tanned sheepskin, gold-tooled spine. 260, [26] pp.
€ 2,750
Latin edition of the most detailed account of the genealogy and history of the Ottoman Emperors to be published in the 16th century. It is based on a manuscript written in Turkish by Muhammed ibn Hasanjan, known as Saadeddin, that gave an account up to the year 1550. Hieronymus Beck brought the manuscript from Constantinople in 1551 and Johann Gaudier translated it into German. Leunclavius (1541-1593?) translated Gaudier's German manuscript into Latin and expanded it greatly, continuing the history to the year 1588. It was in this form that the work was first published, in 1588. Like many Christians of the time, Leunclavius saw the Muslim Ottomans as a dangerous enemy, but for that very reason it was important to understand their history and culture as thoroughly as possible. An appendix provides Paul Pesel's account of the Ottoman siege of Vienna in 1529. The book remains an essential source for the 16th-century history of the Ottoman Empire, and as nearly the only source then available to Europeans it largely determined Europe's view of Ottoman culture.
Foxed throughout and with an occasional defect in the paper, but otherwise in good condition. An essential source for the 16th-century Ottoman Empire and nearly the only source available to Europeans of the time. Adams S51; Apponyi 1926; Atabey 715; Blackmer 1014; BMC STC German, p. 495; Göllner, Turcica 2203;
Related Subjects: