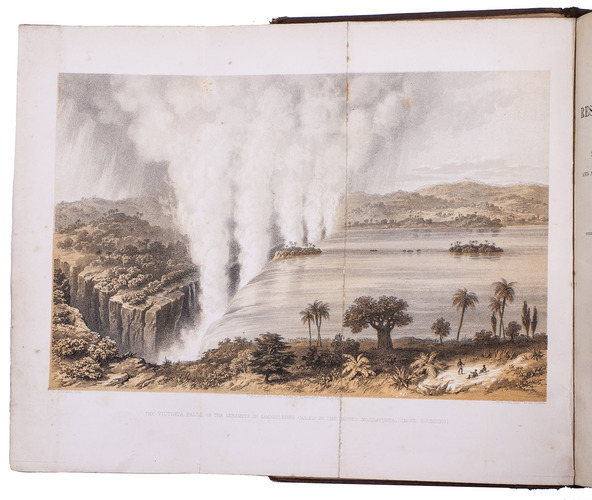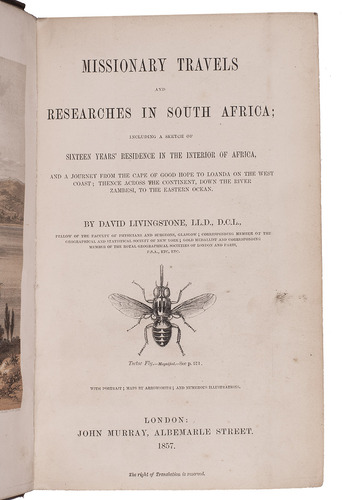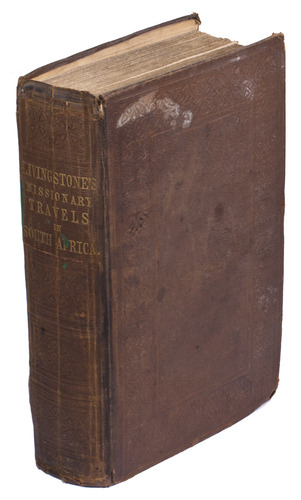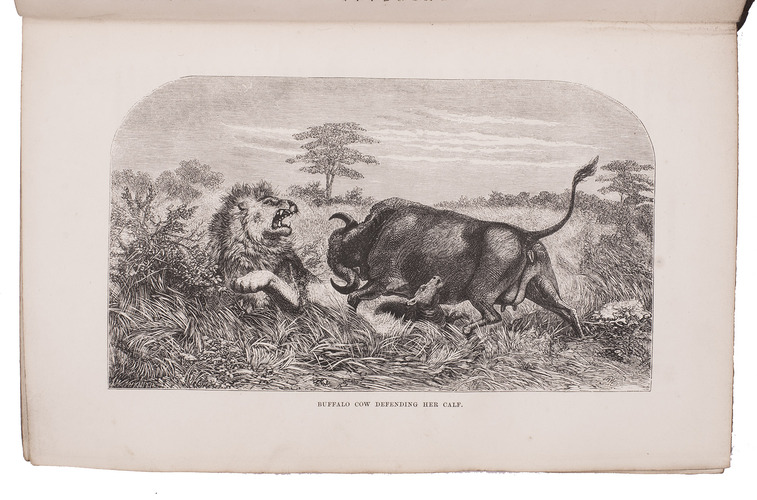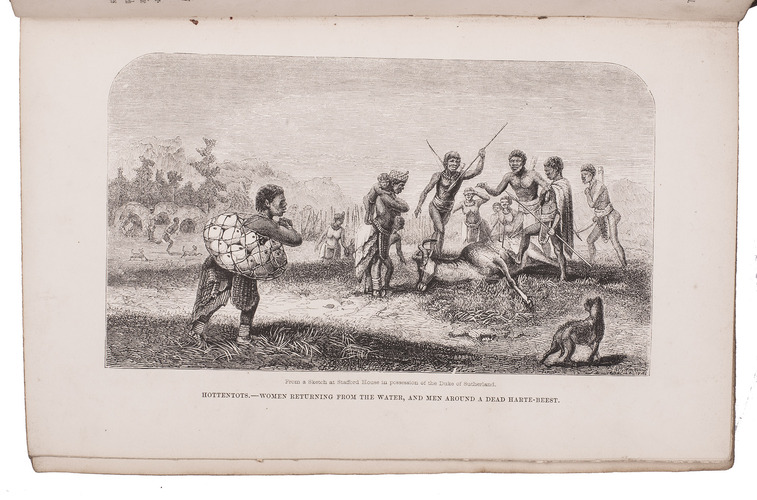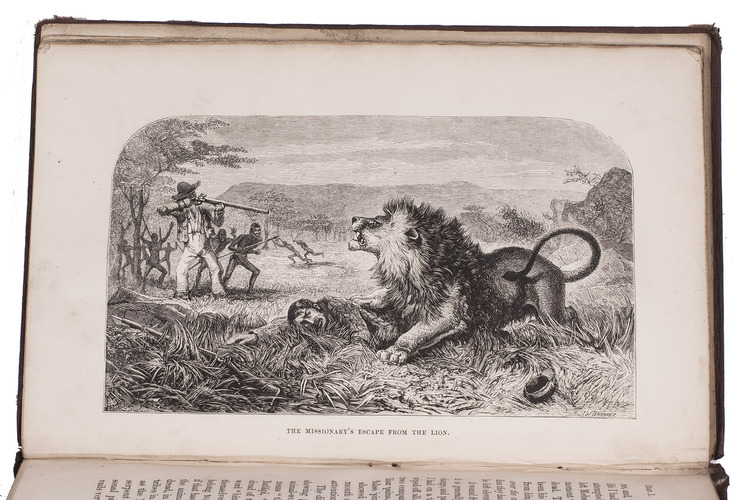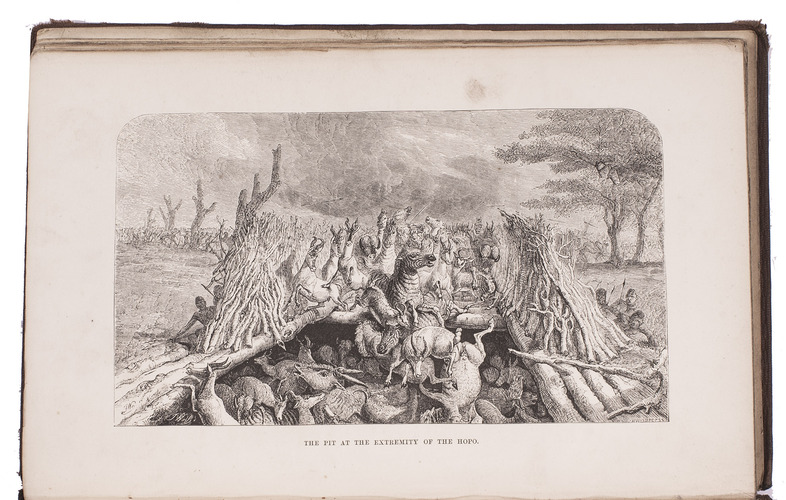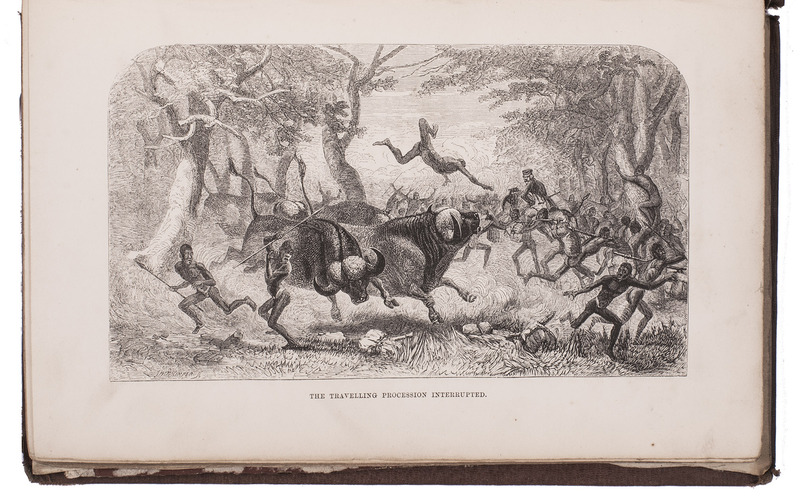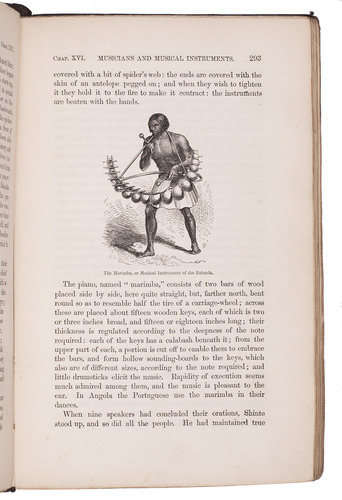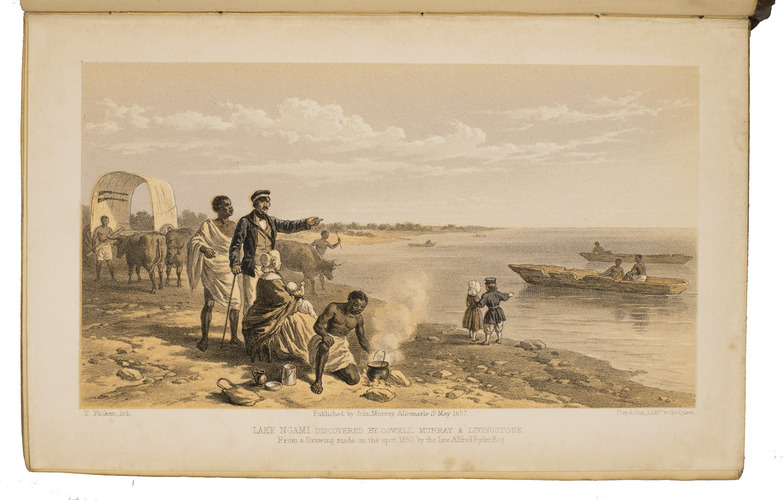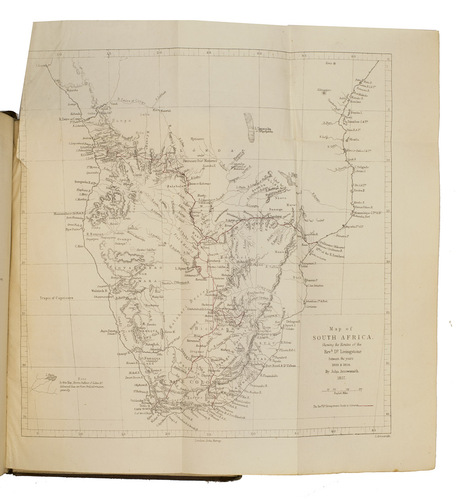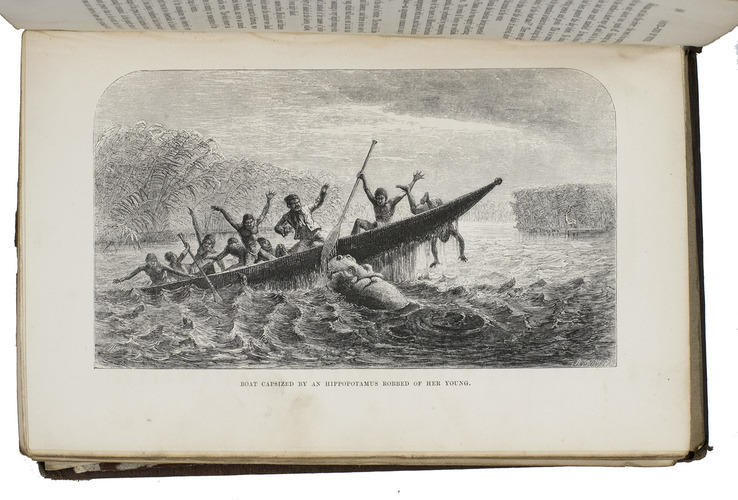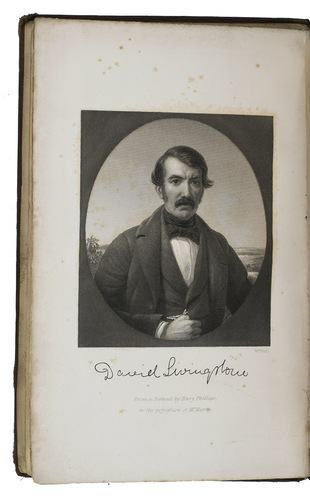 LIVINGSTONE, David.
Missionary travels and researches in South Africa; including a sketch of sixteen years' residence in the interior of Africa, and a journey from the Cape of Good Hope to Loanda on the west coast; thence across the continent, down the river Zambesi, to the eastern ocean.
London, John Murray (back of title-page: W. Clowes and sons), 1857. 8vo. With a folding tinted lithographed plate as frontispiece, a wood-engraved illustration on the title-page, a lithographed portrait of Livingstone, 20 lithographed plates, 2 tinted lithographed plates, a folding lithographed plate with a geological cross section, a lithographed folding map of southern Africa, a lithographed folding map pasted on cloth, with Livingstone's route from west to east Africa highlighted in red, and many wood-engraved illustrations in text. Original publisher's blind-blocked brown cloth. IX, [1], 687, [1], 8 pp.
€ 1,350
First edition of the famous account of the first mission and expedition through southern Africa undertaken by the Scottish physician, missionary and explorer David Livingstone (1813-1873). The account narrates chronologically his travels and experiences, including numerous descriptions of African tribes and chiefs, deserts, rivers, lakes, forests, cities, diseases, animals, trees, etc. Livingstone arrived in July 1841 at Kuruman in southern Africa. " In 1841-43 he travelled a considerable distance to the north of Kuruman and selected for his future operations the valley of Mabotsa (Mabotse)" (Howgego). He changed station several times in the following years and was the first European to locate Lake Ngami (Botswana) in 1849. In 1852 Livingstone left Cape Town travelling north, trying to find a suitable location on the Zambezi for a missionary station, and travelled further to Luanda (Angola), where he arrived in 1854. He decided to travel back to Lintanti (Botswana) and further eastward, becoming in 1855 the first European to see the waterfall he named Victoria Falls. From there he continued his journey to the east by canoe and arrived in Quelimane (Mozambique) in May 1856.
The map included at the end shows this impressive journey. From Quelimane Livingstone sailed back to England. The folding frontispiece depicts Victoria Falls, based on the sketch that Livingstone brought back, the first published view, apparently produced for Livingstones book though Murray appears to have issued it separately in May 1857, a few months before the book appeared; the other plates show many wild animals and natives in their villages.
Occasionally some small spots, stains or minor foxing, internally otherwise in very good condition. Binding worn, damaged at head and foot of spine and back board partly detached. Abbey, Travel 347; Bradlow, Africana books and pictures, p. 123; Gay 3034; Henderson, Publishing Livingstones Missionary travels; Howgego, 1850-1940, L 33; Mendelssohn, South African Bibliography, pp. 908-910; PMM 341.
Related Subjects: