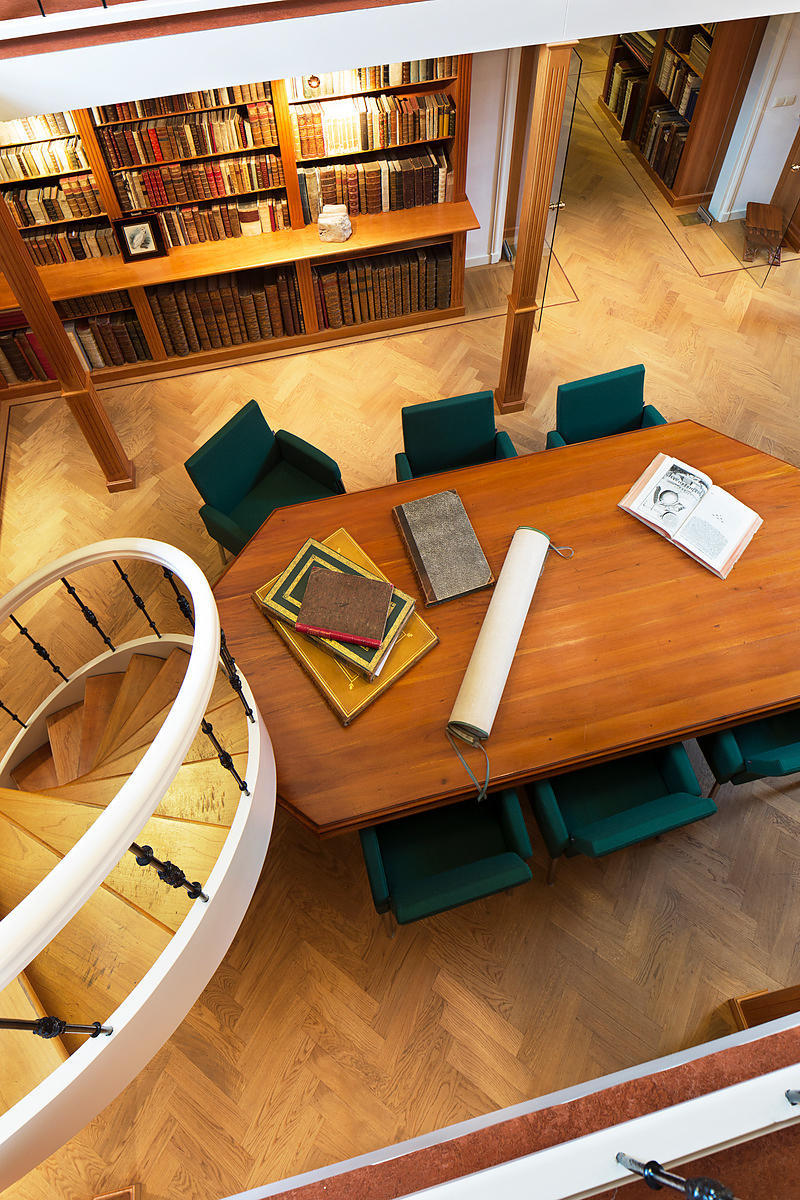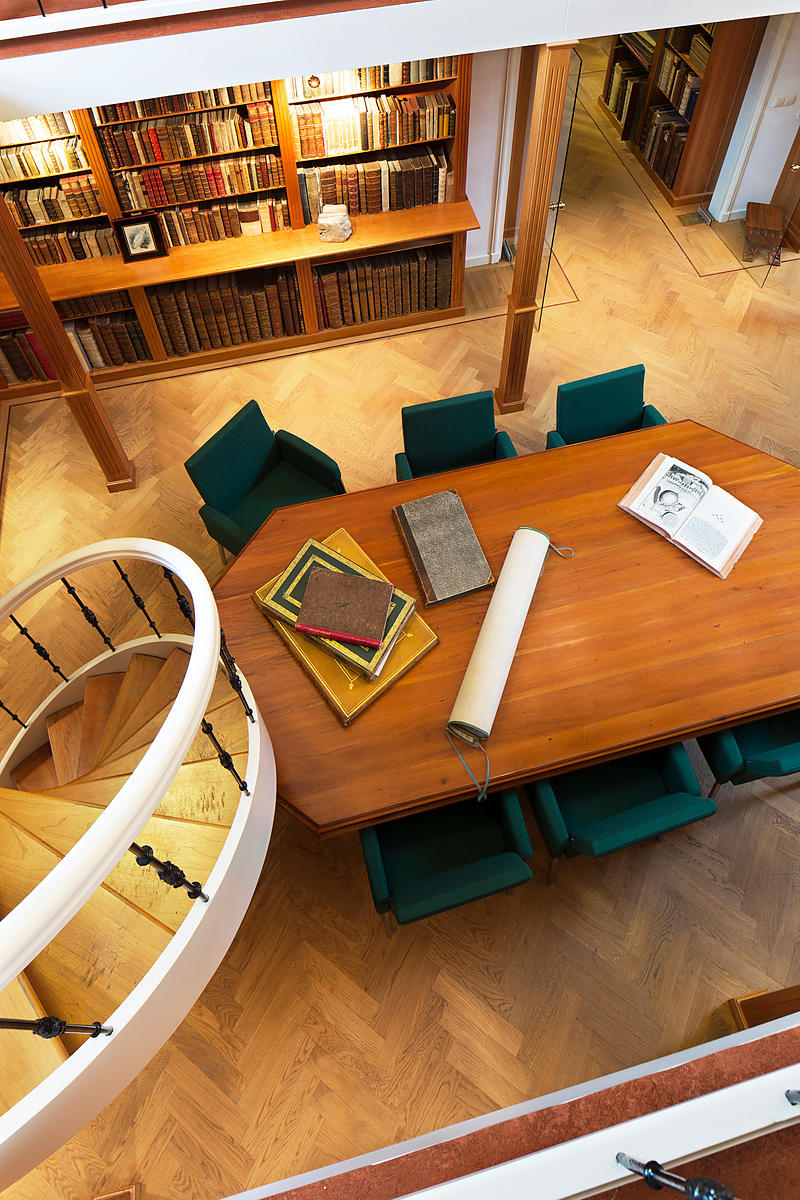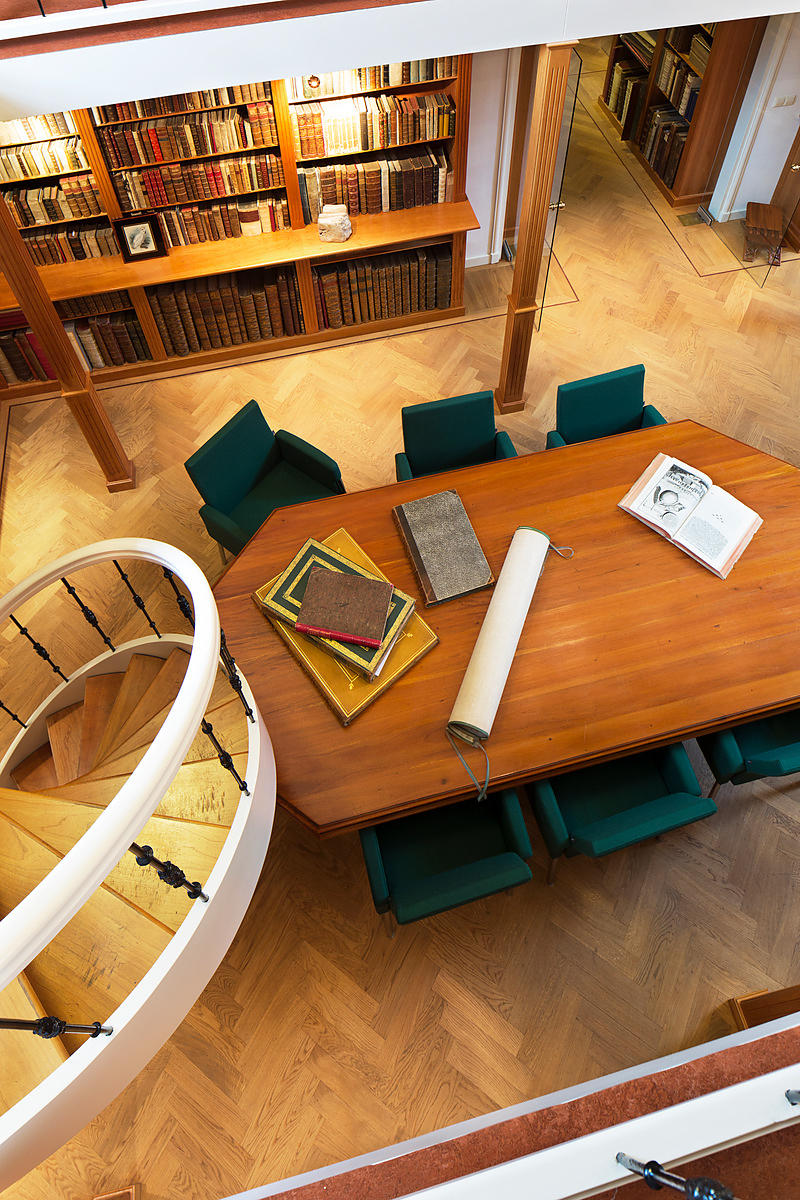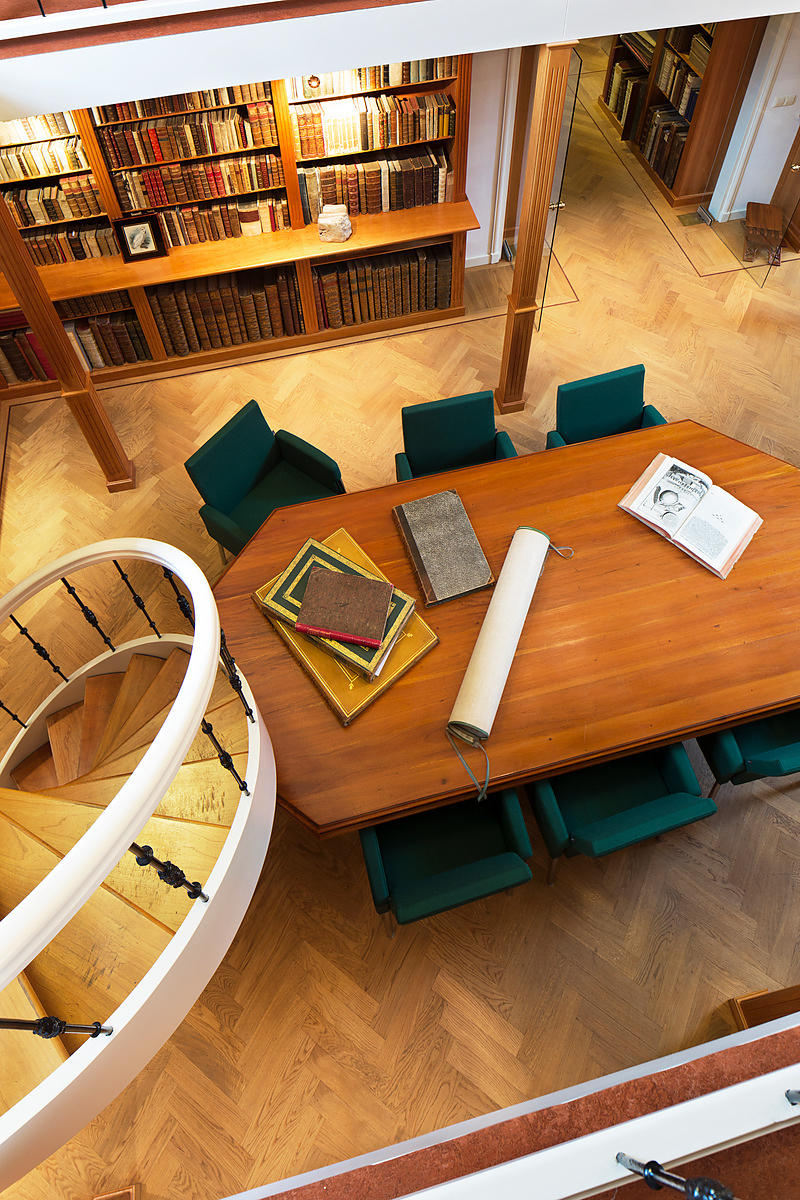 LOCKYER, Carel.
Beschryvinge van den koophandel in Oostindien, inhoudende middelen tot een goed bestier in den handel, pryscouranten, en tafels, de beschryvingen van t Fort St. George, Archin, Malacca, Condore, Canton, Anjengo, Muskat, Gamron, Suratta, Goa, Carwar, Tellichery, Panola, Calicuut, Caap de Goede Hoop, en St. Helena ... Nieuwlyks vertaald door Arnout Schuyt.
Amsterdam, Adrianus Douci, 1753. 4to. With a woodcut vignette on the title-page. Contemporary gold-tooled calf, marbled edges. [8], 139 pp.
€ 12,500
Rare first and only edition of a translation of the greater part of an English book on the trade in India: An account of the trade in India containing rules for good government in trade, price courants, and tables, with descriptions of fort St. George ... To which is added (not translated by Schuyt) an account of the management of the Dutch in their affairs in India (London, for the author, sold by Samuel Crouch, 1711) written by Charles Lockyer (d. 1752) of Ilchester, a British Whig politician who sat in the House of Commons from 1727 to 1747. Lockyer was a chief accountant in the South Sea Company, and gave evidence to the secret House of Commons committee set up to inquire into the South Sea bubble.
The account has been translated by Arnout Schuyt (post 1690-post 1753), who was the son of Arnold (Arnout) Schuyt van Castricum (1663-1735) (a Director of the Dutch India Company (VOC)) and Catharine Soolmans. Hardly anything else could be find about him. His book contains accurate translations of the descriptions of the trading posts (factories) of the English East India Company: at St. Helena and Cape of Good Hope in the West; the factories for trade with Persia: Muscat and Gamron (Gombroon) on the Persian Gulf; in India: on the Malabar coast, Suratte, Goa, Carwar, Tellicheri (Thalassery), Panola, Calicut, and Anjengo (Anchutengo); on the Coromandel coast, Fort St. George; Archin (Atjeh) on northern Sumatra; Malacca; and Condore and Canton in China in the East. The factories of Panola and St. Helena are described less extensively than the others.
Binding slightly worn, some small stains and slightly foxed, but otherwise in good condition. STCN (2 copies); cf. Biogr. Dict. of British economists, IV; not in Landwehr, VOC.
Related Subjects: