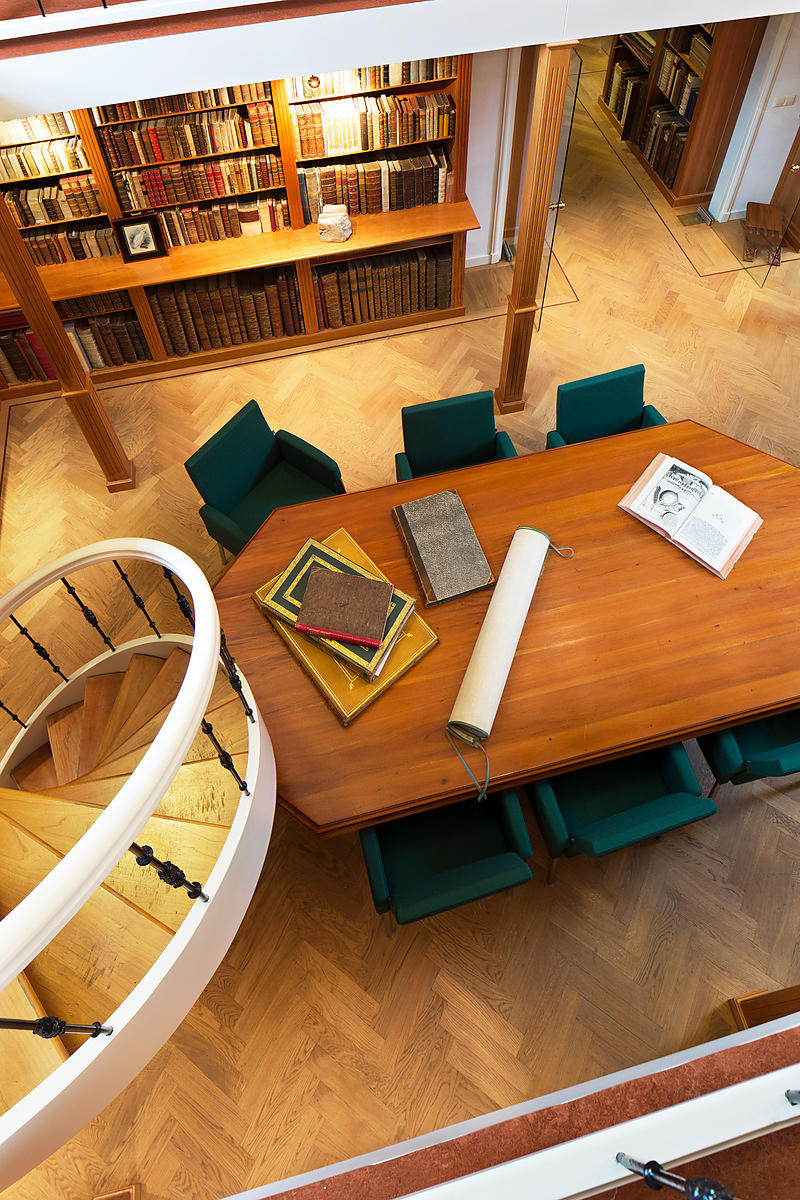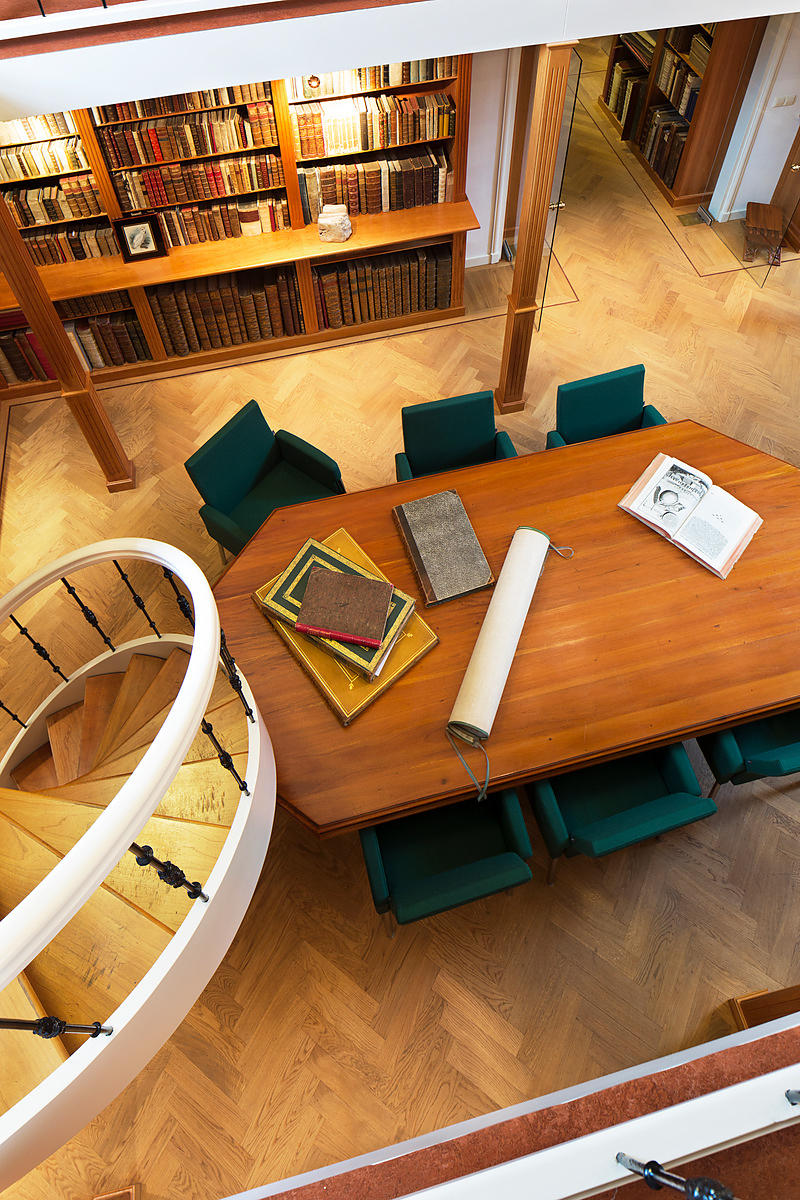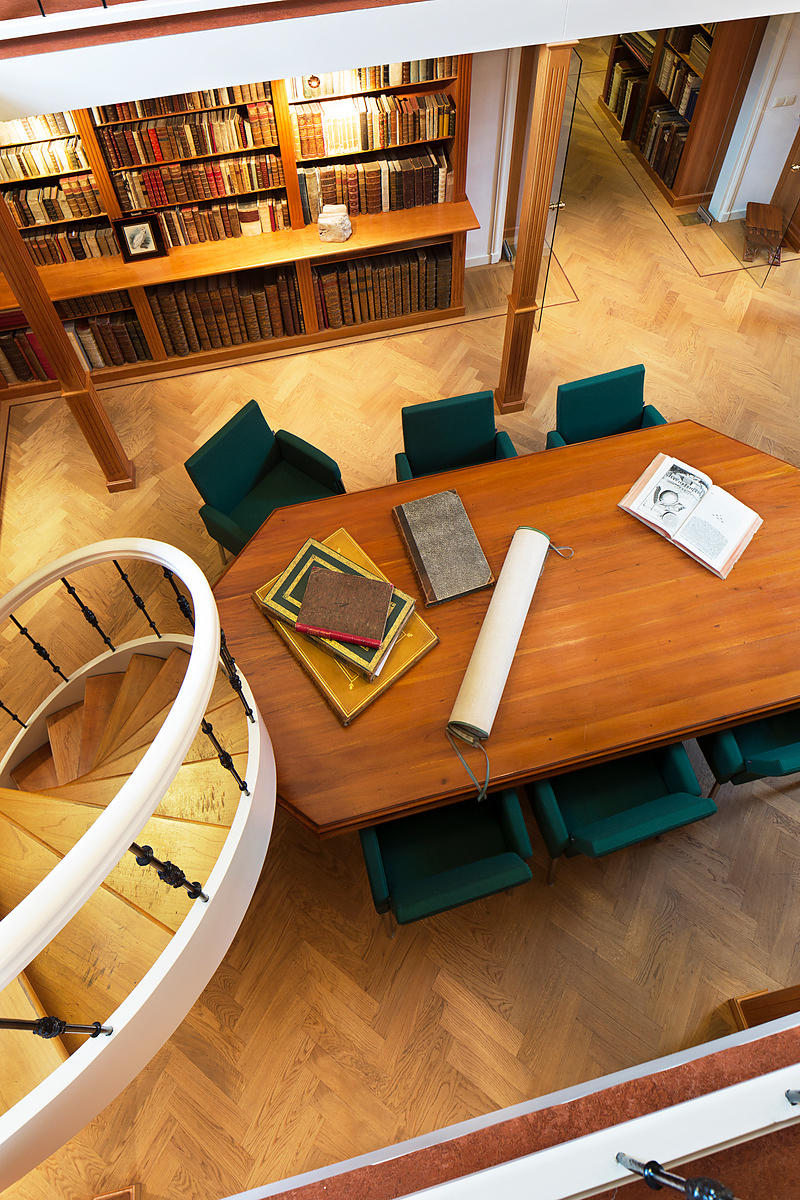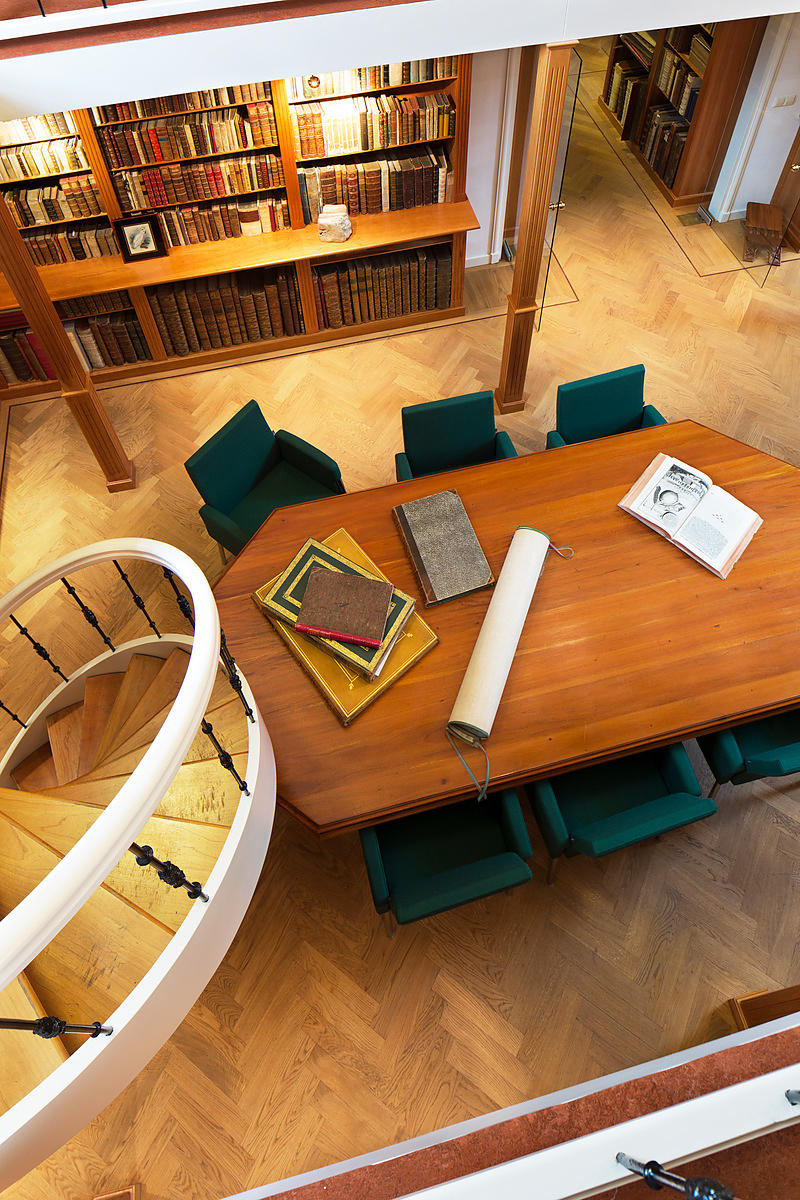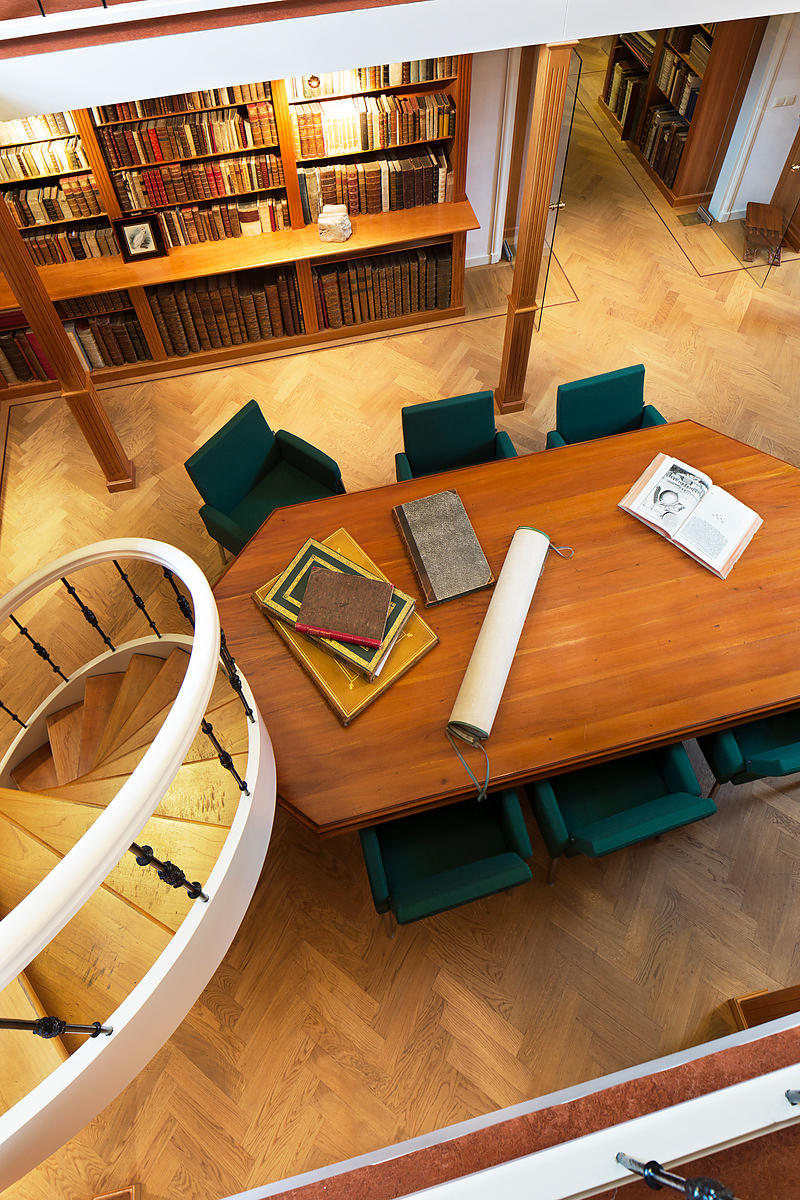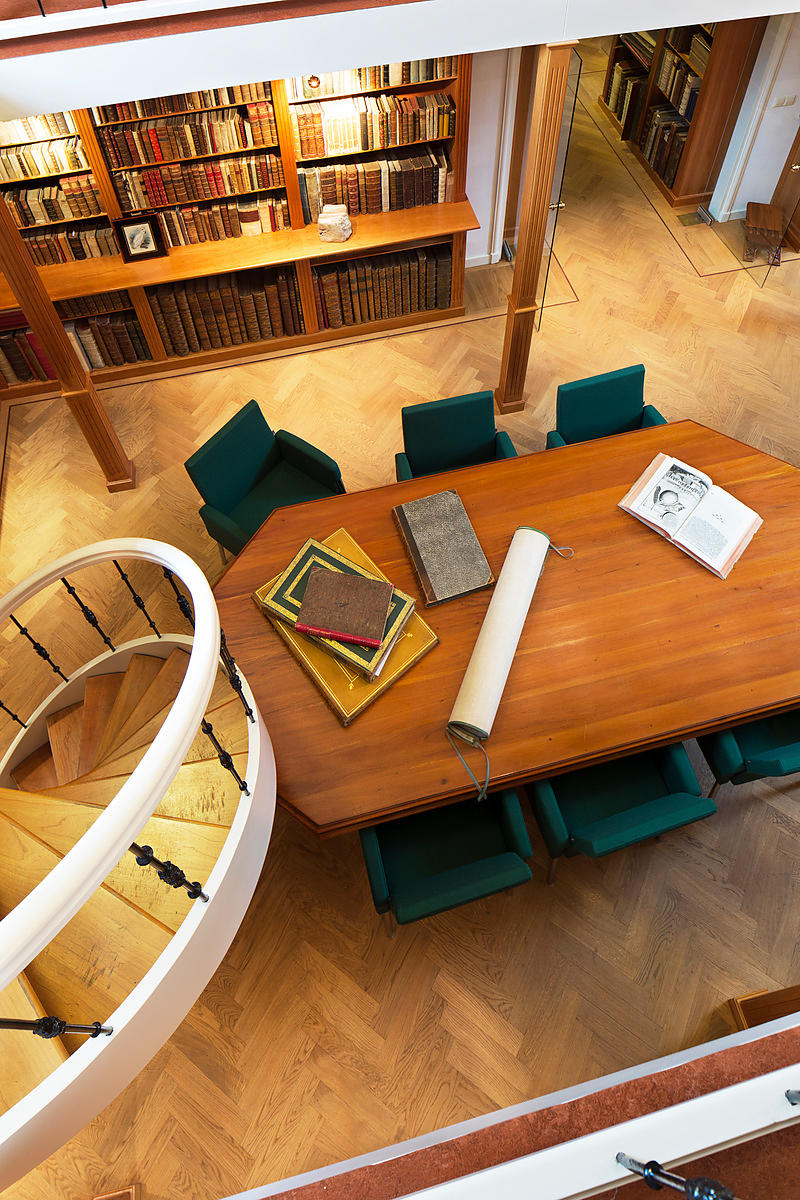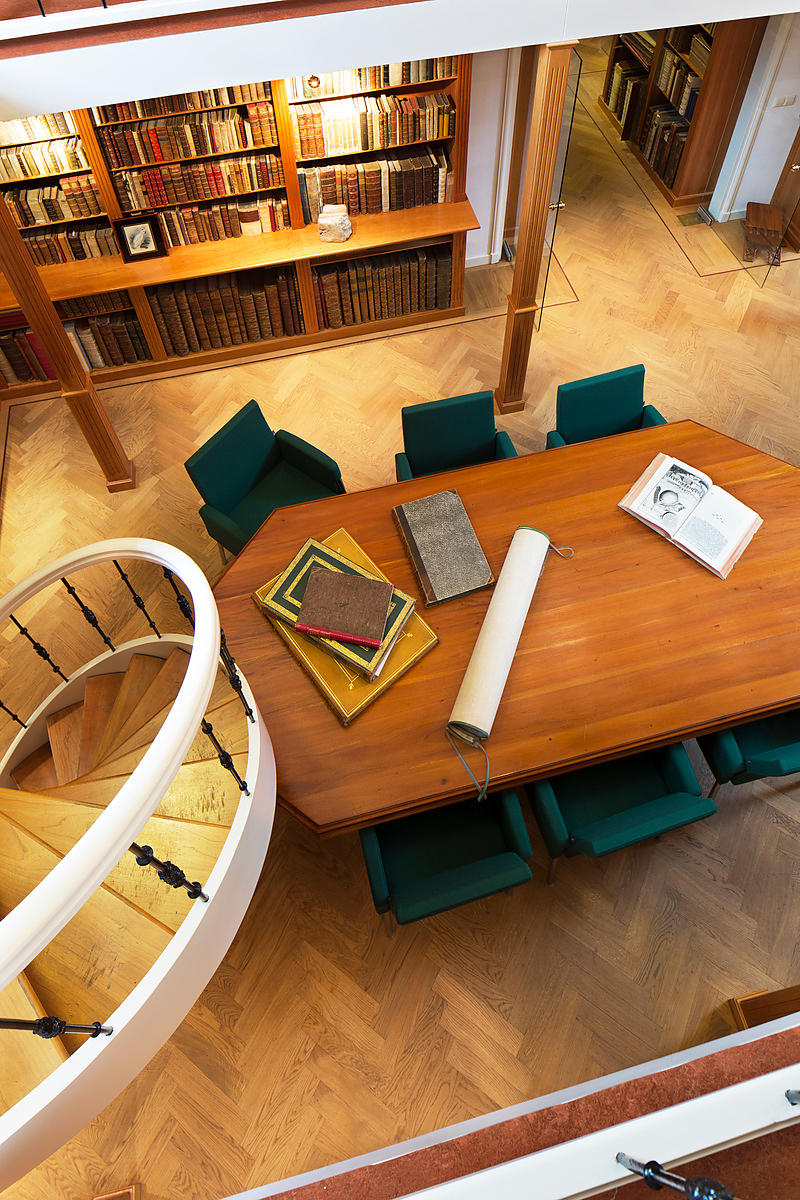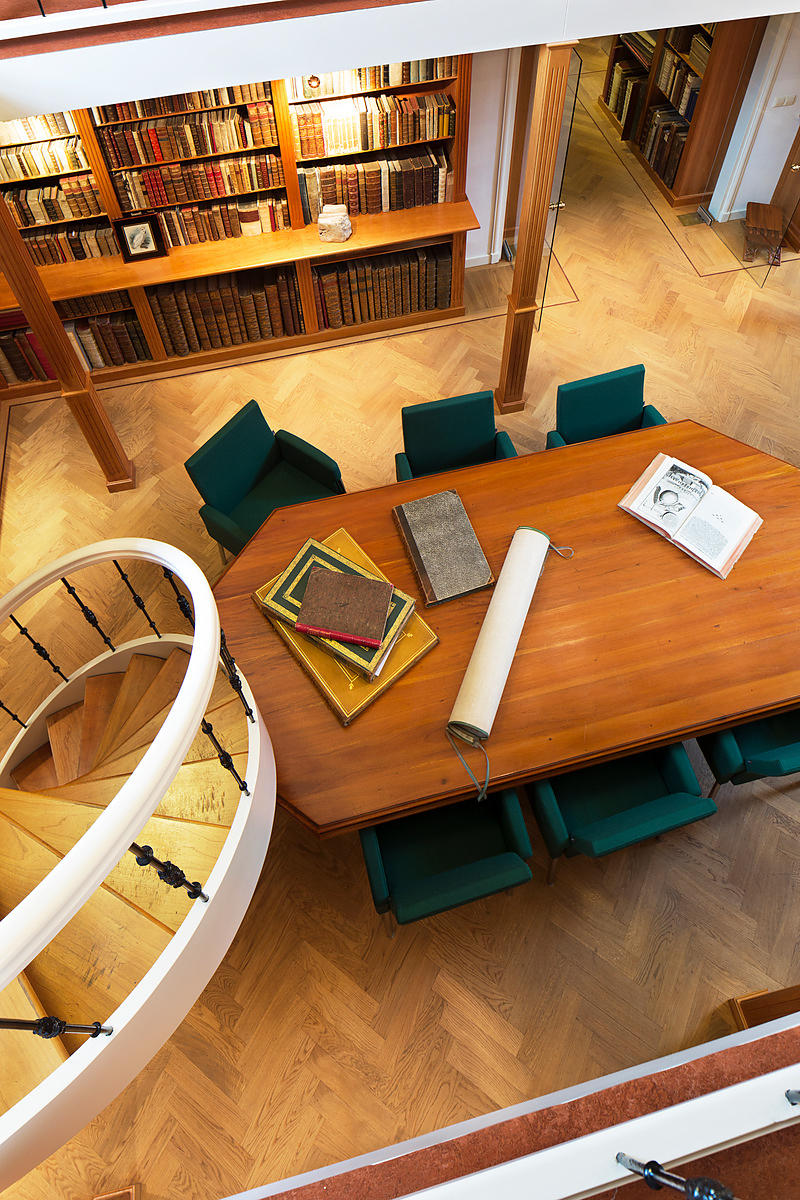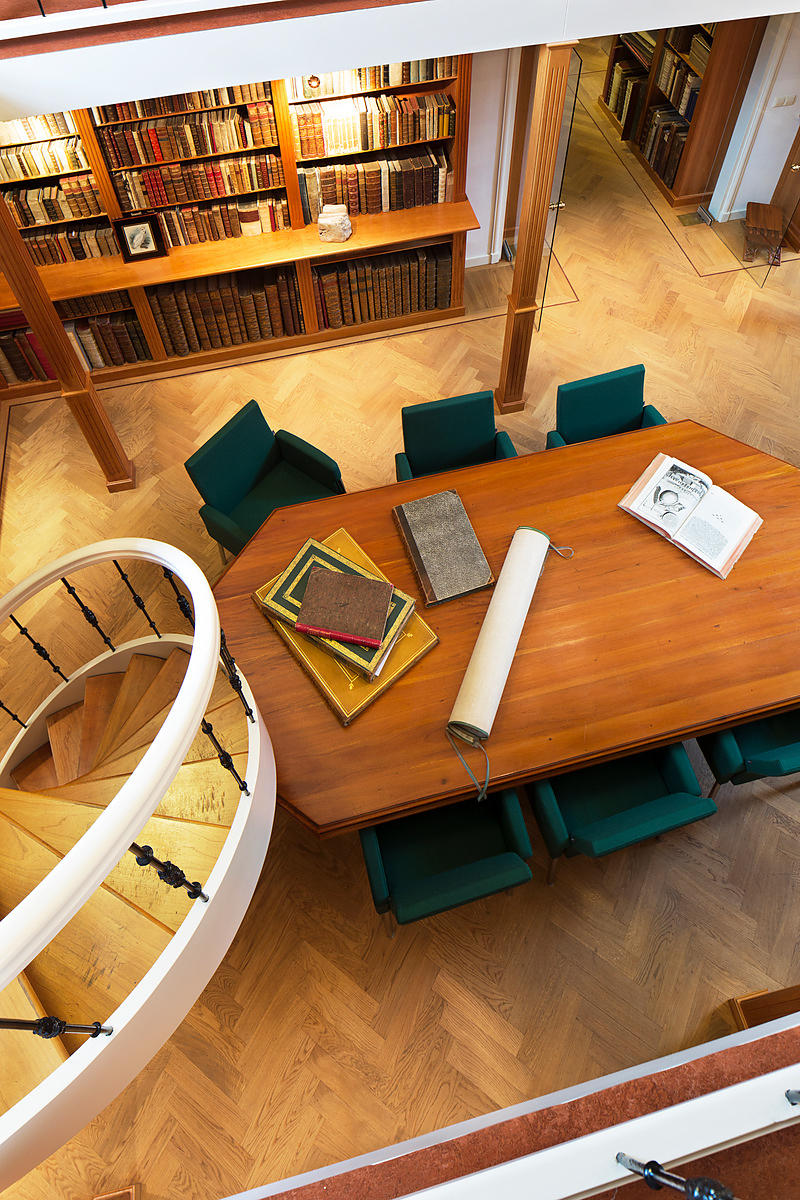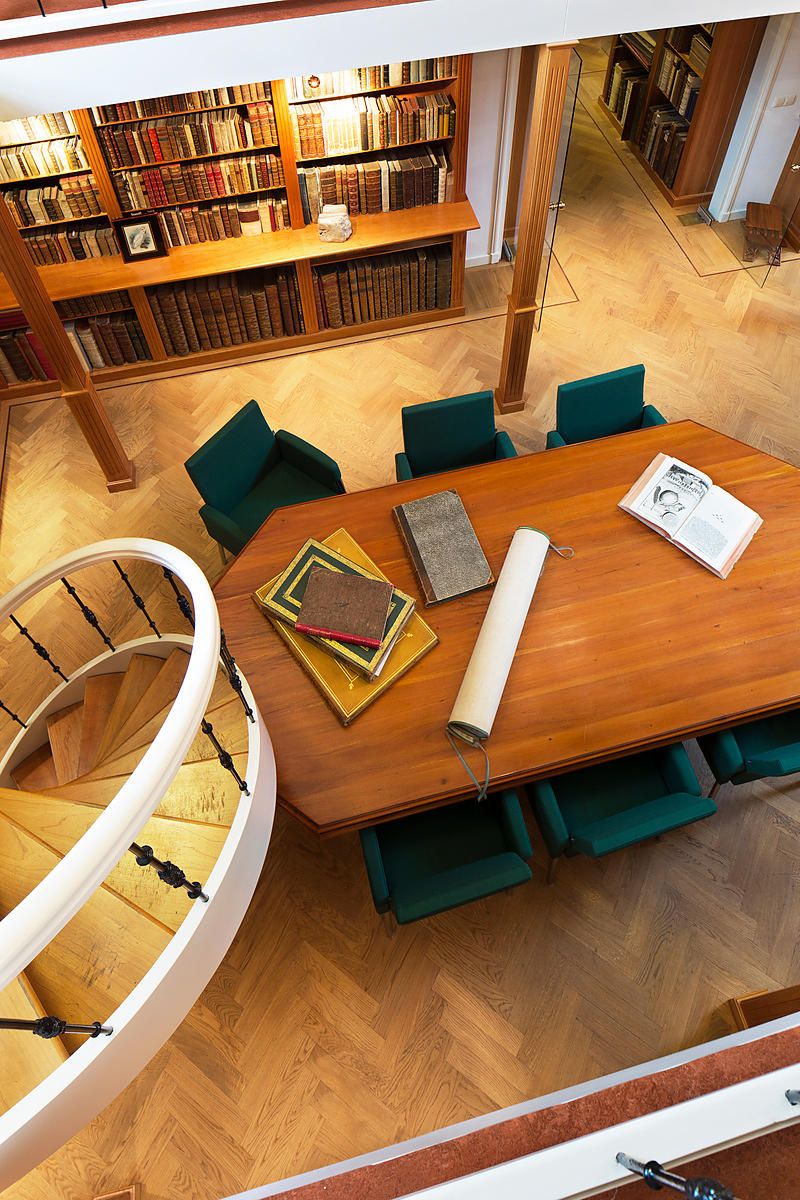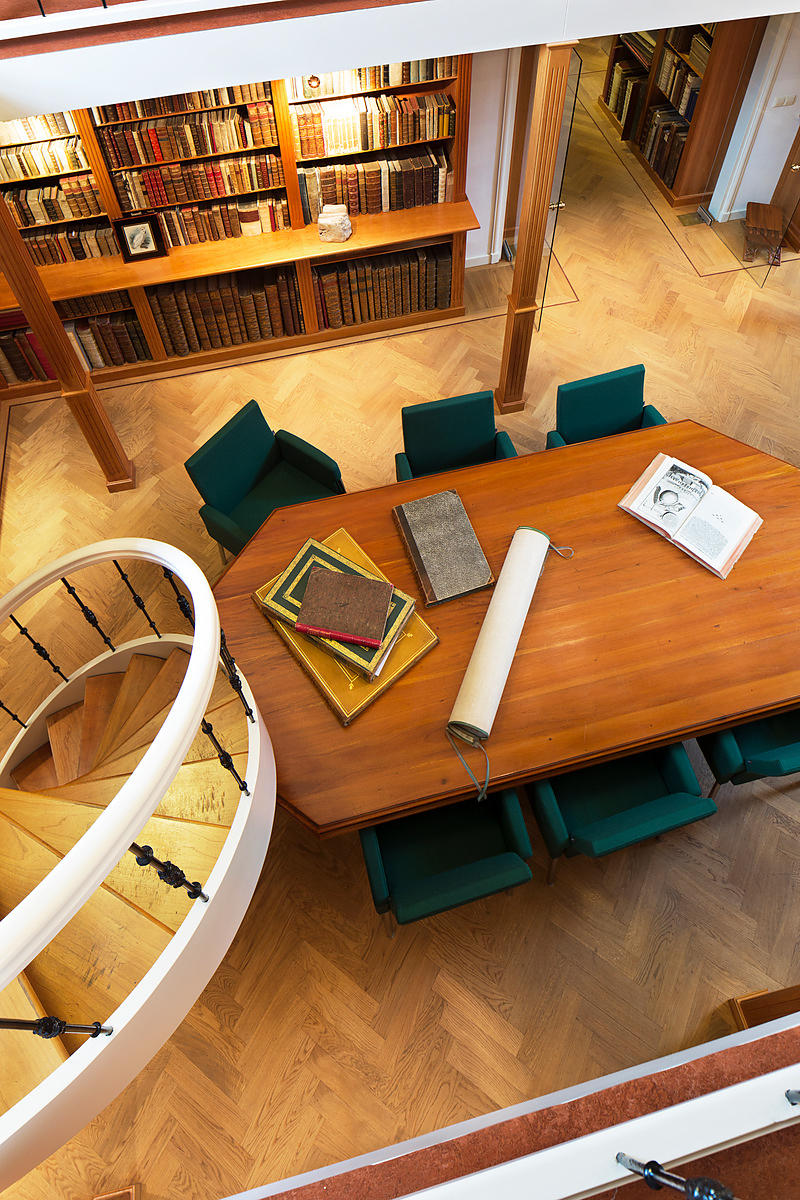 NUMAN, Hermanus.
Vierentwintig printtekeningen met couleuren, verbeeldende Hollandsche buitenplaatzen ... | Vingt quatre vues des maisons de campagne, situées en Hollande, avec leurs descriptions ...
Amsterdam, [Hermanus Numan, Jan IJver and Jan Willem Smit], 1797. Oblong 4to. With 19 (of 24) engraved plates (plate size 23 x 26.5 cm; image 17 x 23 cm), hand-coloured in watercolours as published. Contemporary half roan.
€ 7,500
Lovely topographic work with hand-coloured plates of Dutch mansions and estates in the province of North Holland, mainly situated along the river De Vecht and in the Kennemerland region, published in instalments from 1793 to 1797 by Hermanus Numan (1744-1820). This is perhaps his best topographic work. The colourist was clearly a watercolour artist and did not merely colour in the printed images. He or she added the clouds in the sky and introduced multiple colours and subtle shading in many other parts. Each estate is depicted in one or two plates, accompanied by one leaf of letterpress text giving an account of the estate, in Dutch and French.
Lacking 5 plates and three accompanying text leaves. With a tear repaired in the corner of one plate, affecting only the top of a tree, and a small marginal abrasion affecting only one imprint, but otherwise in very good condition. The spine and edges are scuffed, but the binding is otherwise good. Lovely views of North Holland estates, beautifully coloured in watercolours.
Landwehr, Coloured plates 381; Nijhoff & V. Hattum 217; STCN (3 copies); for Numan: Scheen, p. 375.
Related Subjects: