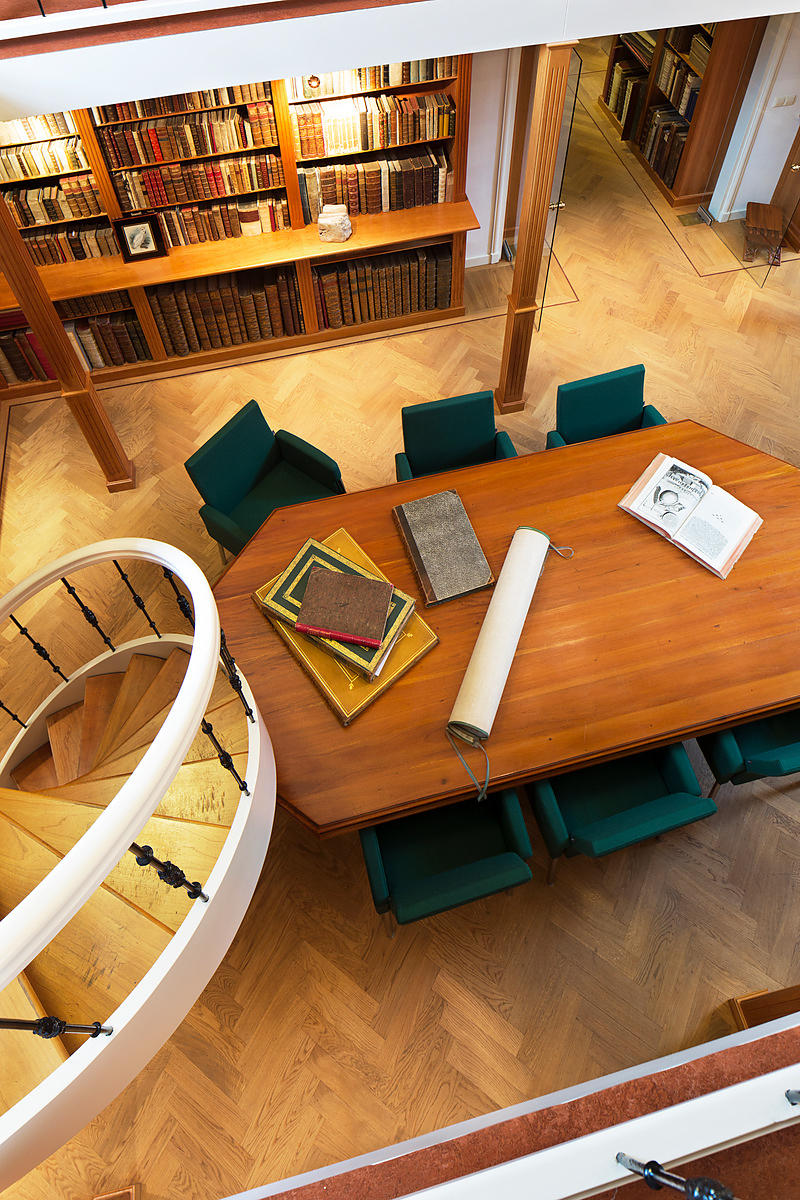 BAIER, Johann Jacob.
Gemmarum affabre sculptarum thesaurus quem suis sumptibus haud exiguis nec parvo studio collegit Jo.Mart. ab Ebermayer Norimbergensis.
Nuremberg, in aedibus Ebermayerianis, 1720. Folio. With 8 engraved plates, 22 engravings in the text, engraved coat of arms above the dedication and a folding engraved plate showing the cabinet in which the collection was kept; lacking the frontispiece portrait of Ebermeyer.
With:
(2) REUSCH, Erhard.
Capita deorum et illustrium hominum ... nec non hieroglypica, abraxea et amuleta quaedam, in gemmis antiqua partim, partim recenti manu affabre incisa, quae magno studio collegit Jo. Martinus ab Ebermayer.
Frankfurt and Leipzig, 1721. With 17 engraved plates and an engraving in text. 2 works in 1 volume. Folio. Contemporary blind-tooled vellum.
Full description
€ 1,500