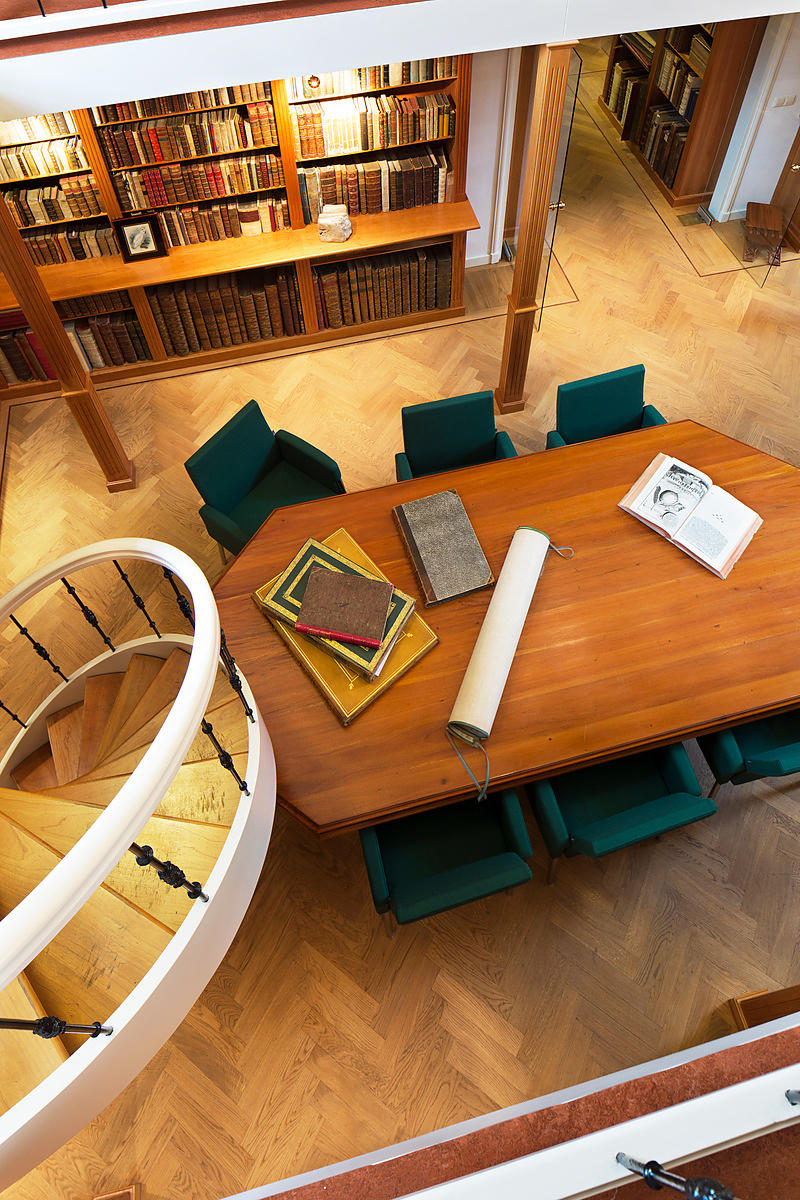 [ANTIPHONARY - ILLUMINATED MANUSCRIPT LEAF].
[Richly illuminated leaf from an early 16th-century antiphonary with the first nocturn of Matins for Trinity Sunday].
[Southern Netherlands, early 16th century]. ca. 45.5 x 33.5 cm. Vellum leaf (from a bound book) with plainchant music and below each line the corresponding line of text, written in a neat textura hand in black with occasional red. The verso with a large illuminated and historiated lombardic initial B in blue with white filligree on a notched brown-ochre square ground with some very fine gold-tooled lines, depicting the Holy Trinity in yellow, green, blue, white and pink and some very fine lines highlighted in gold, with a painted decorative border in the head, foot and fore-edge margins, in the Ghent-Bruges style in yellow. Both sides of the leaf with manuscript lombardic initials in red and blue, mostly with penwork: red penwork for the blue initials, purple penwork for the red initials (except for 1 brown initial with brown penwork). [1] leaf.
Full description
€ 5,000