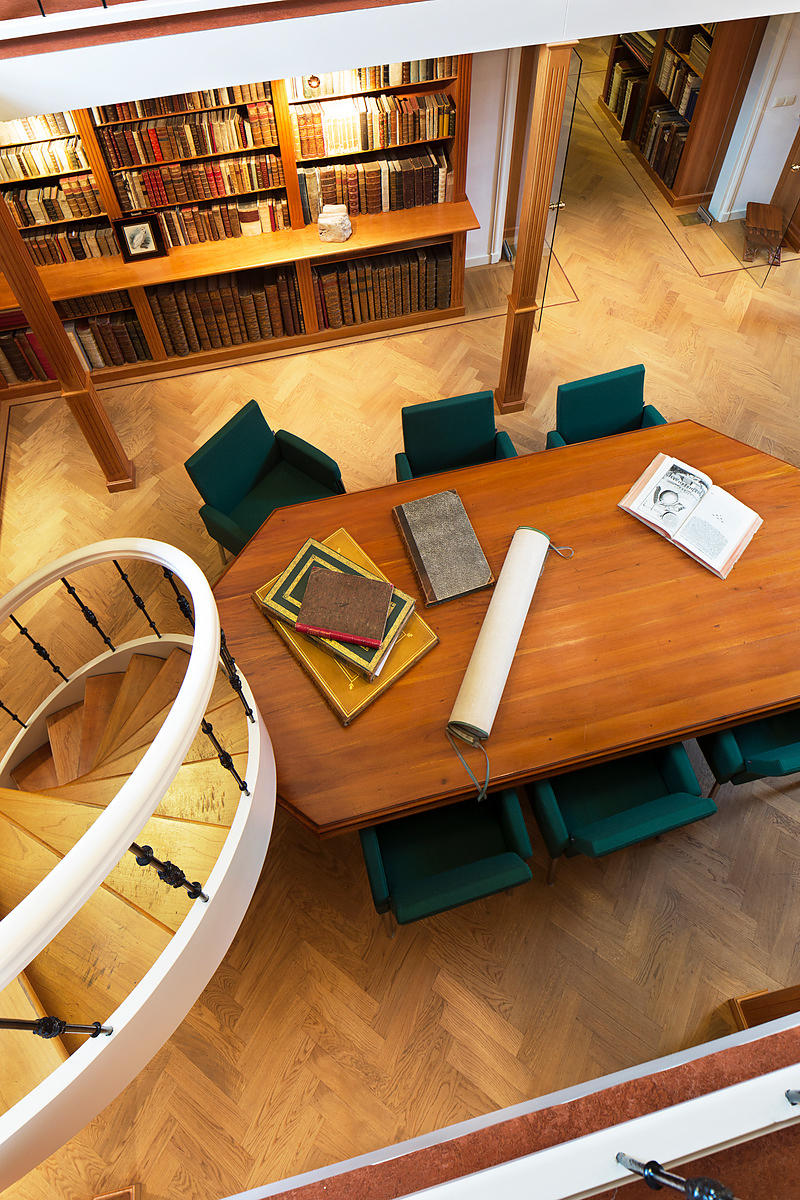 COOK, James.
Reizen rondom de waereld door James Cook vertaald door J. D. Pasteur met kaarten en plaaten.
Leiden, Jan & Abraham Honkoop; Amsterdam, Johannes Allart; The Hague, Isaak van Cleef, 1803. 13 general text volumes (8vo) and 1 atlas volume (folio). With engraved title-pages to the 13 text volumes and 4 letterpress folding tables. With all illustrations in a separate plate volume, including an engraved portrait of James Cook, 134 engraved plates and 52 engraved maps.
With:
(2) CHEVALLERAEU, Willem.
Bladwijzer der voorvallen en ontmoetingen van den Kapitein James Cook, op zijne drie togten, en der onderscheidene landen, enz. door hem op die togten waargenomen of nieuwelings ontdekt.
Amsterdam, Johannes Allart, 1809. 1 volume (8vo).
The 14 text volumes bound in contemporary half calf, gold-tooled spines; the plate volume in modern cloth.
Full description
€ 5,500