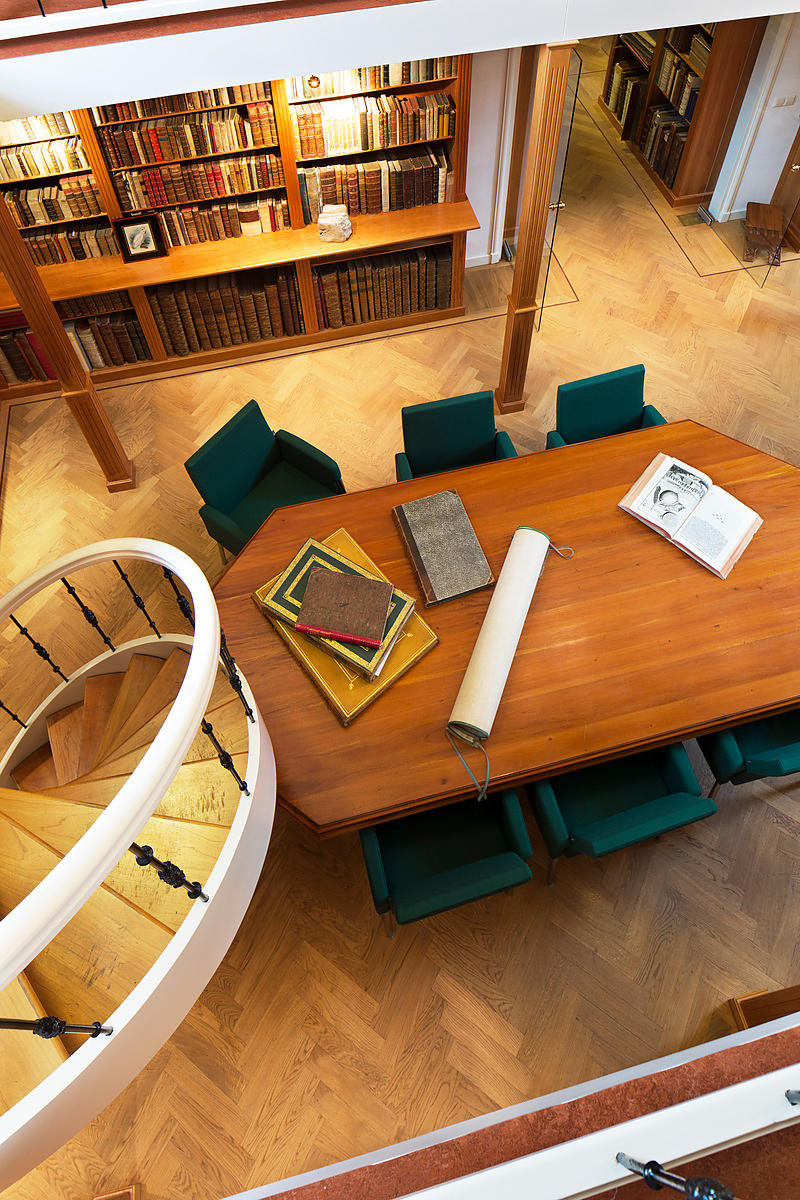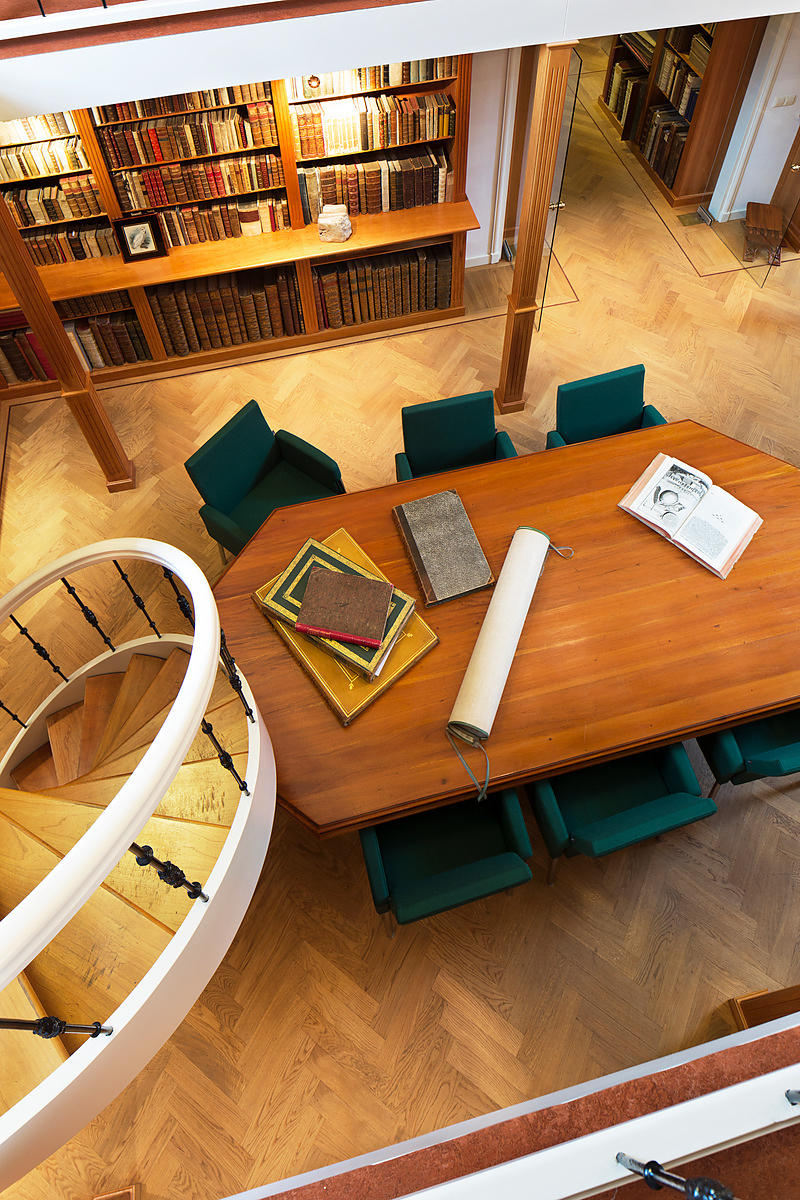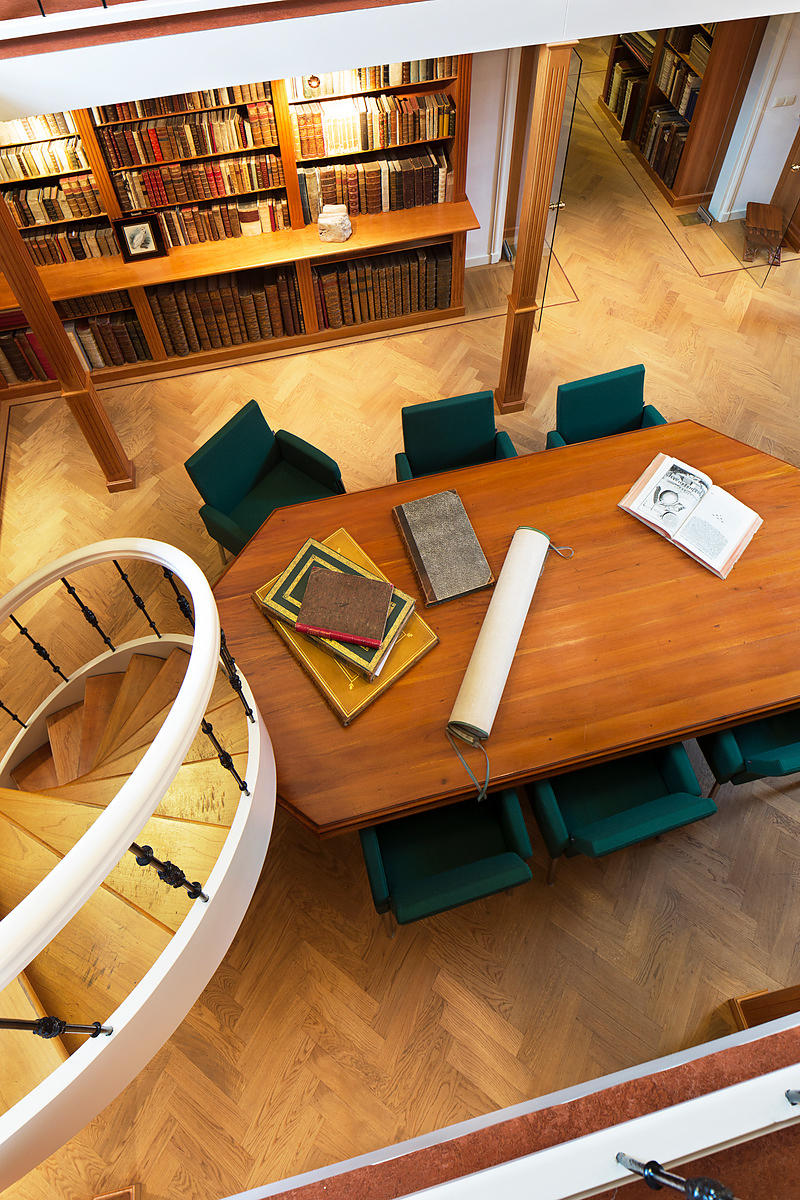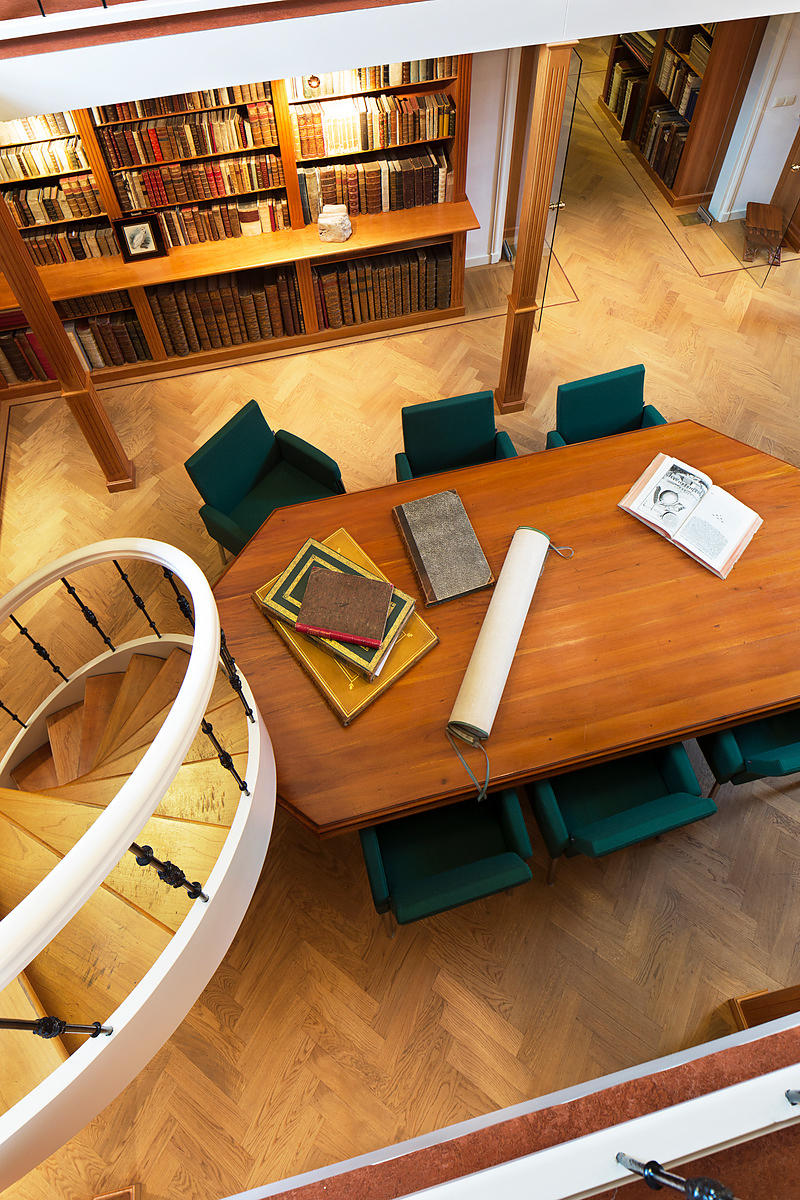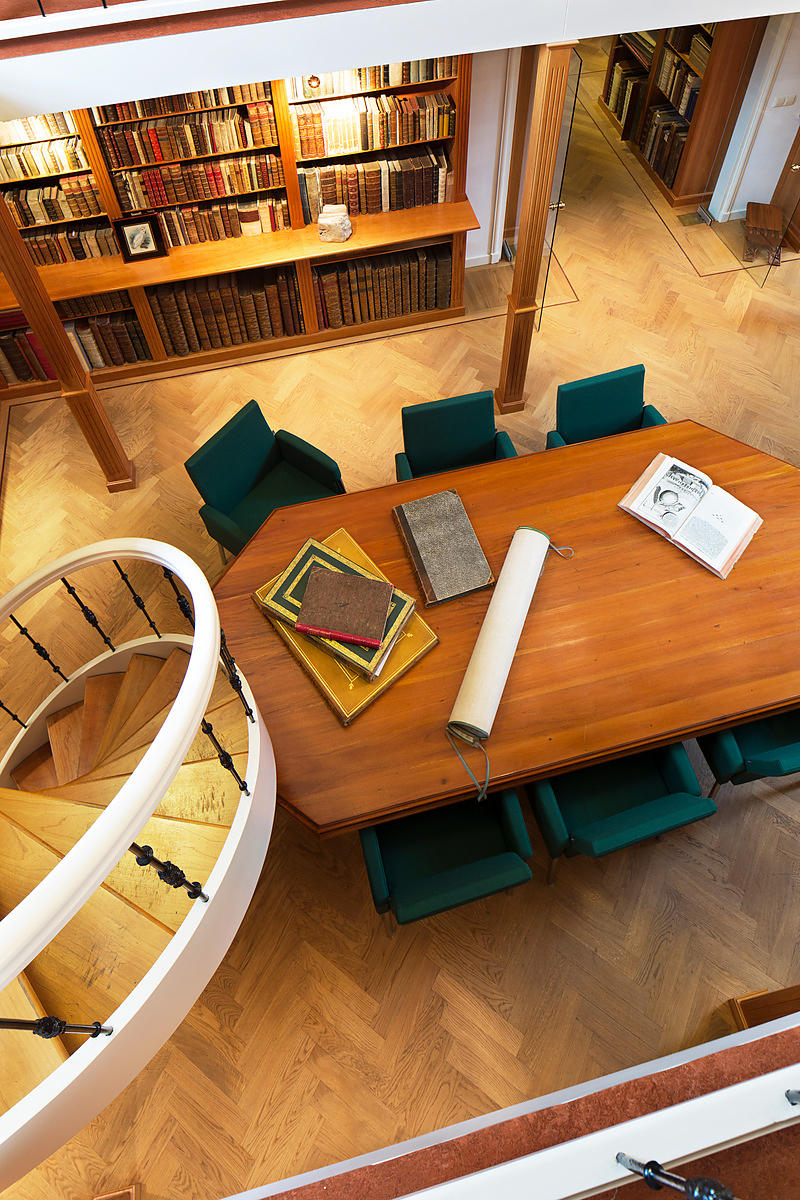 [AMSTERDAM - THEATRE DECORS].
[Collection of engravings of theatre decors of the Amsterdam city theatre:] "Het gothisch paleis", "De ouderwetse burgerkamer", "De legertenten", "De Romeinsche hofzaal", "De kerker".
[Amsterdam, Jan Willem Smit, 1787-1794]. Collection of 5 engravings (impression: 33 x 41.5 cm, image: 20 x 24 cm) by Cornelis Brouwer (fl. 1773-1802), Pieter Hendrik Jonxis (1757-1843) and Izaak Jansz. de Wit (fl. 1759-1809) after drawings by Jan Bulthuis (1750-1901) and Daniël Kerkhoff (1766-1821), after the original paintings by Jan Gerard Waldorp (fl. 1758-1808), Pieter Barbiers (1717-1780), Jurriaan Andriessen (1742-1819) and Hermanus Numan (1744-1820).
€ 475
Collection of five engravings showing several theatre decors in use at the Amsterdam theatre, which had opened in 1774. The engravings were originally published as part of a larger collection showing the stages in use in Amsterdam, which was in itself a follow up to a series showing the architecture of the new theatre. The series of 14 plates, each showing one of the stages as well as characters portraying a scene from a particular play, were published between 1787 and 1794 by the Amsterdam publisher Jan Willem Smit. Most of the prints contain a border, printed from a different plate, showing parts of an audience and the theatre. Versions without the border, such as the current series, which "could be included with the theatrical plays" (Amsterdam) were also available.
With the paper somewhat worn at the edges, all plates with a few spots and smudges in the margins, "Het gotisch paleis" with several large smudges and "De kerker" with a small spot in the lower right of the image. A good set of several of the Amsterdam decor engravings in the version without the border. "Amsterdam" in: Algemeene kunst- en letterbode I, 35, p. 78; Atlas van Stolk 1774; Muller, Historieplaten 4288; cf. Sluijter-Seijffert, "De Amsterdamse schouwburg van 1774", in: Oud Holland XC, 1 (1976), pp. 21-64.
Related Subjects: