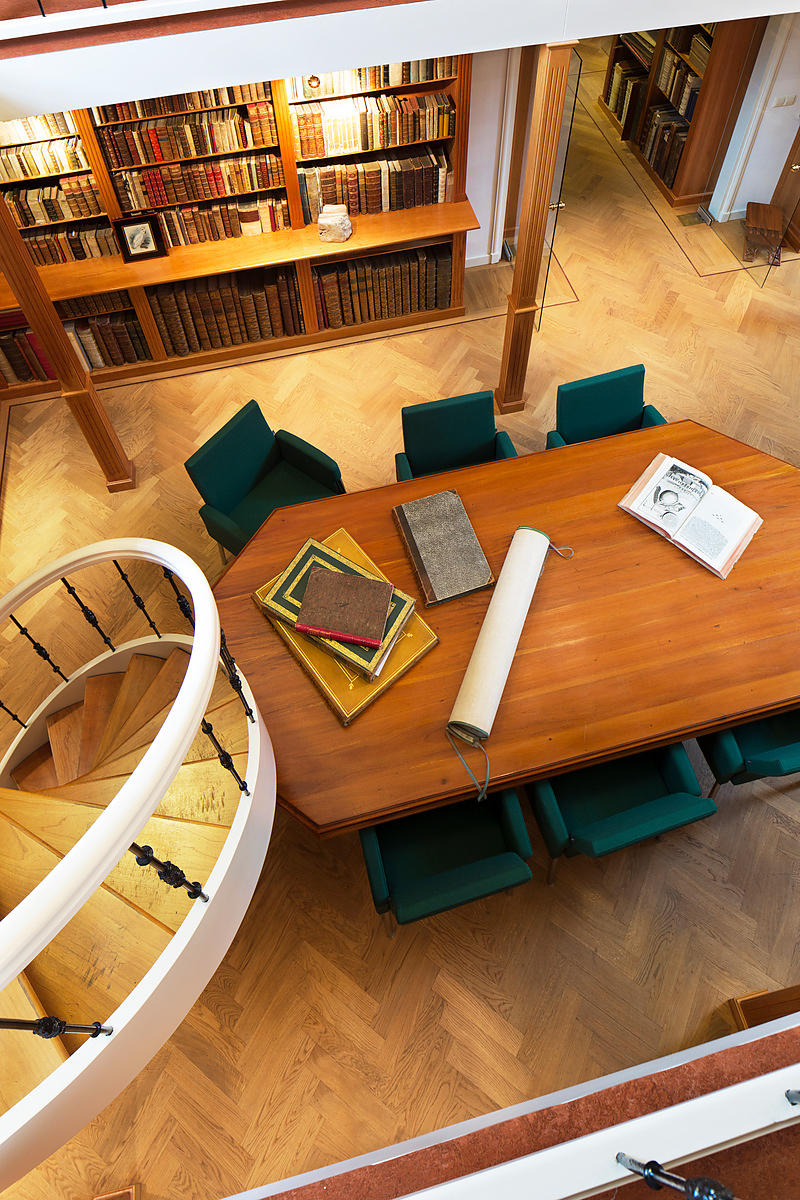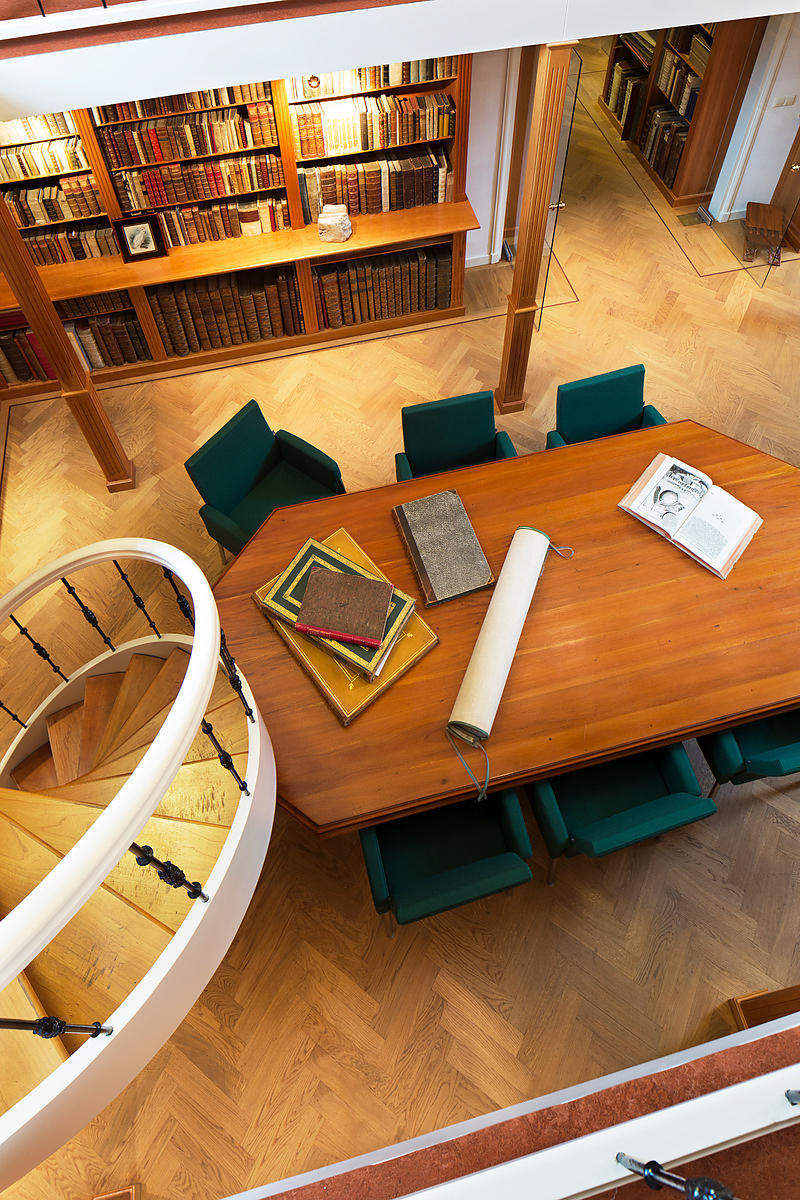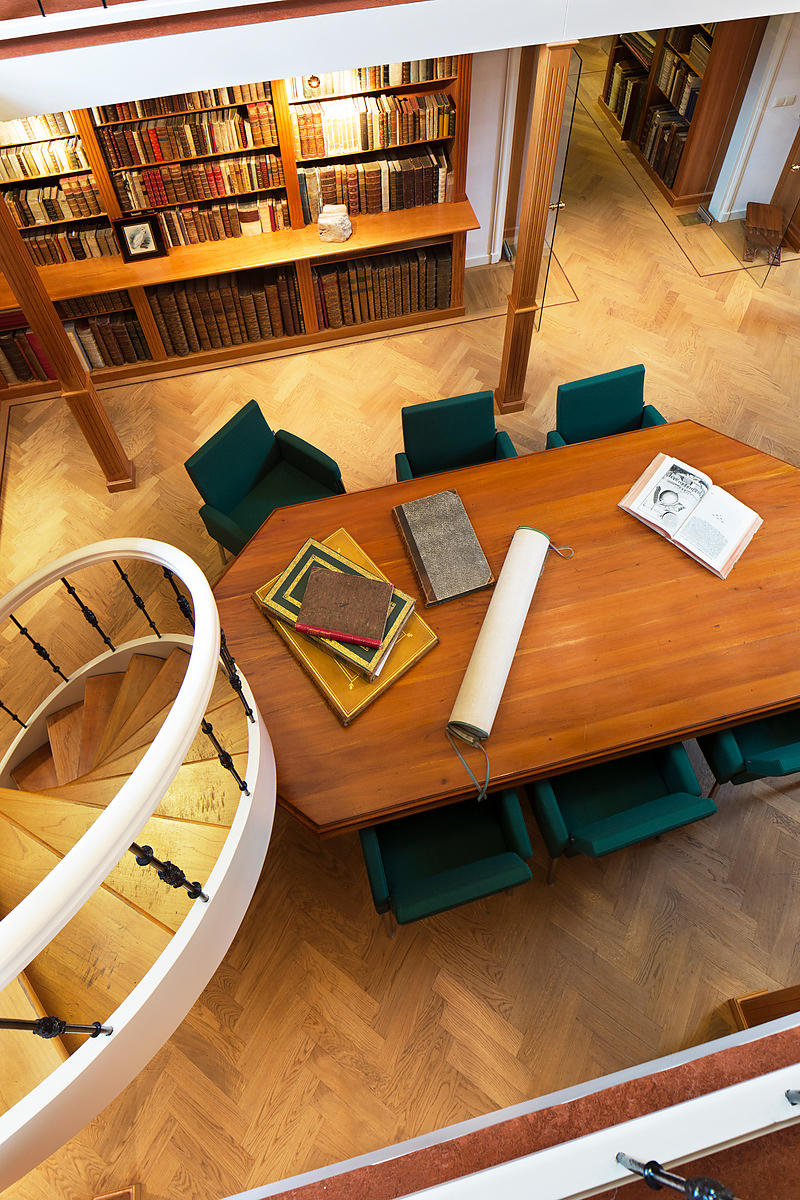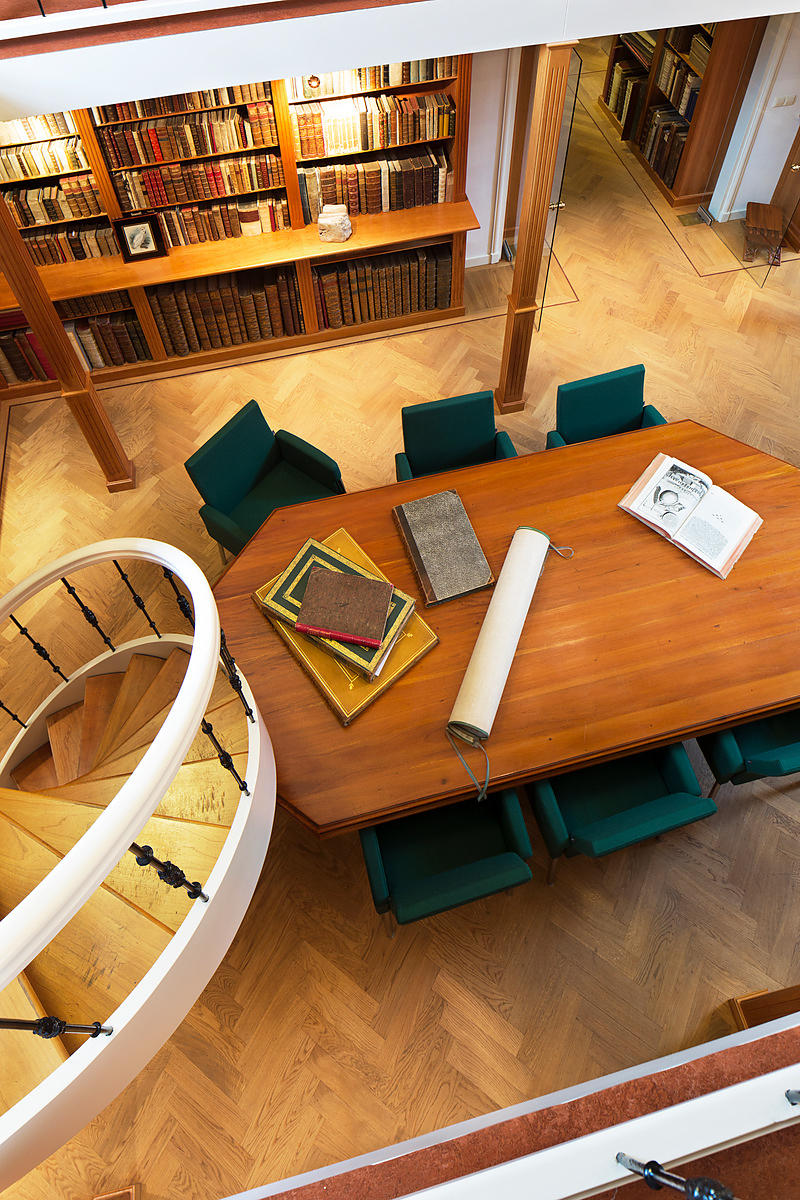 [ANATOMICAL THEATRE - INVENTORY].
Catalogus ofte naamlyst der voornaamste zaken, dewelke op de anatomie-kamer der stadt Rotterdam te zien zyn.
Rotterdam, Stefanus Mostert, 1740. 8vo. 19th-century marbled boards. 1-16, [4 blank], 17-26 pp.
€ 3,750
Rare catalogue of the cabinet of curiosities of the anatomy theatre of Rotterdam, founded in 1642. Although anatomy theatres were originally established to teach anatomy and medical and surgical techniques to students and barber surgeons, they soon became a public attraction: people wanted to see the curiosities of the human and animal bodies, and public anatomical demonstrations also became more and more common. Especially in the summer, when the problem of preserving the bodies made dissections impossible, the anatomical "trophies" were exhibited as a kind of "Wunderkammer". The present catalogue lists the no fewer than 573 curiosities one could see in the Rotterdam anatomy theatre, including 245 minerals from all over the world, listed in a separate section.
The catalogue lists 328 anatomical specimens, displayed in several rooms and cabinets. Some are the more "common" specimens one would expect to find in an anatomy theatre, such as human skeletons and human organs (including kidneys, a liver, a heart and a windpipe), mostly from executed criminals, but also a lot of animal skeletons and organs (including horses, a peacock, seals, sharks and eagles). The first cabinet in the first room contains mostly stillborn babies and their organs. People must have been amazed by the enormous number of more remarkable curiosities, such as the rib of an elephant, the penis of a whale and even the snout of a large swordfish, as well as the kidney stone that Jan Jansz. de Doot famously removed from his own body.
The present catalogue may even have served as a kind of "museum guide" for visitors to the theatre, giving very detailed descriptions of all its curiosities. It gives remarkable and detailed insights into the 18th-century study of anatomy and medical science and its popularization.
With the library stamp of the probation officer Johannes Hendrik Willem Eldermans (1904-1985) on the last free endleaf. Wrappers slightly worn, spine a little discoloured, head of the spine slightly damaged, but otherwise in very good condition. BMN I, p. 100; Digitaal vrouwenlexicon van Nederland ("Aal de Dragonder"); STCN (1 copy); WorldCat (7 copies).
Related Subjects: