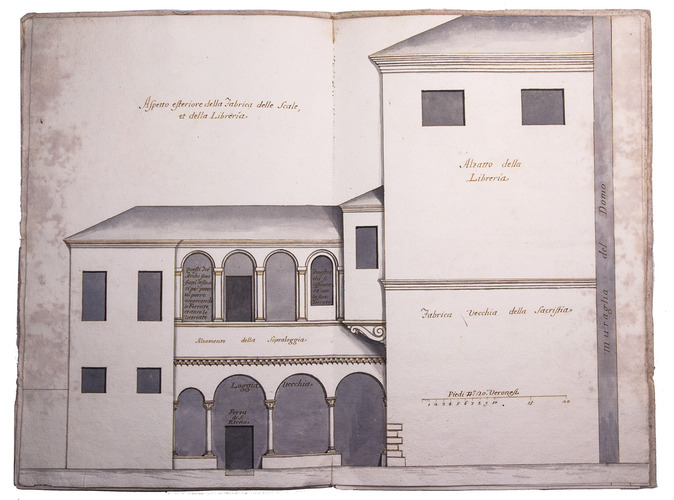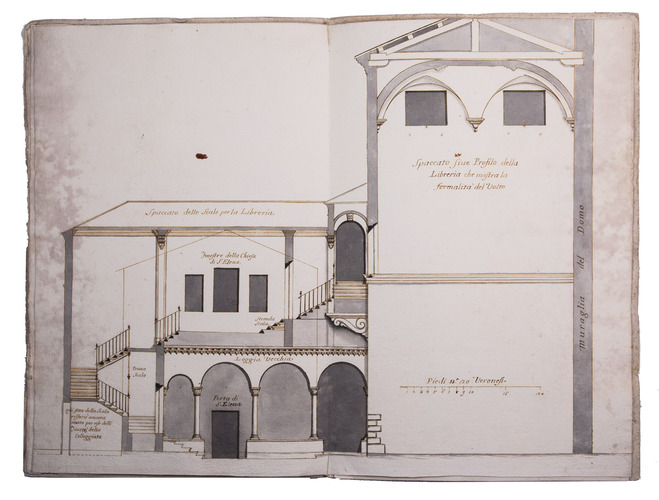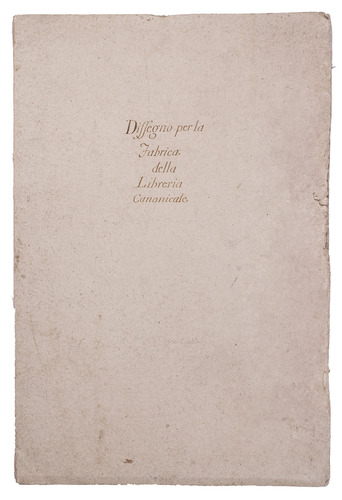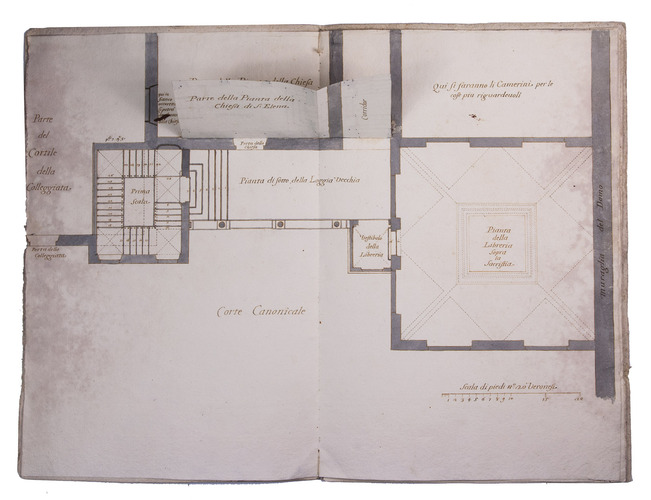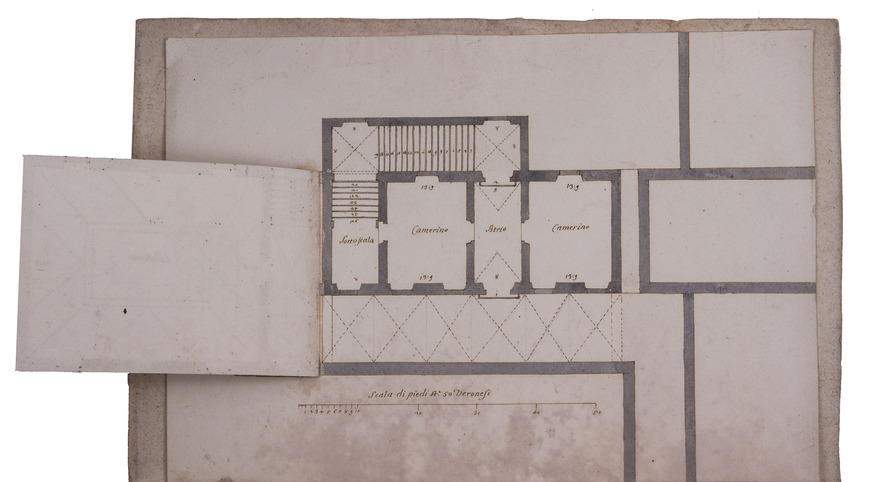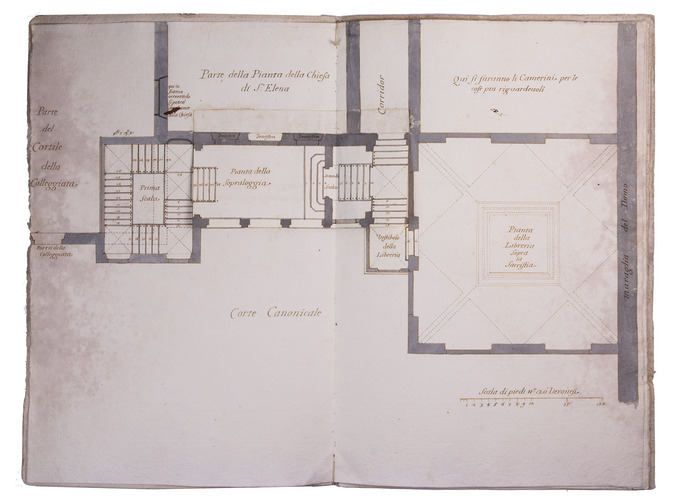 [ARCHITECTURE - DRAWINGS].
Dissegno per la fabrica della Libreria Canonicale.
[Verona, ca. 1720/25]. Folio (38.5 x 25.5 cm). With 4 architectural drawings, 3 double-page (ca. 37 x 50 cm at a scale of about 1:60) and 1 loosely inserted full-page (24 x 35 cm at a scale of about 1:107), skillfully drawn in brown ink and several shades of grey watercolour. Two of the double-page drawings are elevations (1 partly in cross-section), the other 2 drawings are floor plans, each plan with a folding flap tipped on showing the plan of a higher level. Contemporary stiff paper wrappers.
€ 25,000
The original designs for the alterations to the chapter library at Verona, situated in the Church of St. Helena, abutting the famous Cathedral of San Zeno (the common wall appears in the drawings). The alteration was ordered by Scipione Maffei (1675-1755) and Jacopo(?) Muselli and executed by the architect Lodovico Perini; it was finished in 1726.
In 1713 Maffei, a leading scholar, poet and man of letters, had made a remarkable discovery in the library: in its old cupboards he found late-classical and early Christian manuscripts from the 5th to 9th century, stored there centuries earlier, apparently to protect them against danger of flooding of the river Adige. On the basis of these old manuscripts and helped by the Canon Carlo Carinelli, Maffei formulated a completely new and epoch-making theory regarding the development of the Latin script in three variants: the Roman majuscule, the minuscule and the cursive hand, showing an uninterrupted evolution from Roman Antiquity to the Renaissance. Maffei published the results of his studies in his Istoria diplomatica (1727) and Verona illustrata (1742). The rediscovery of these old manuscripts also resulted in a revival of Patristic studies and many new editions of the works of the Church Fathers.
With some faint stains near the fore-edges (an one edge of the loosely inserted drawing) and a couple rust spots in the paper, but still in very good condition.
Related Subjects: