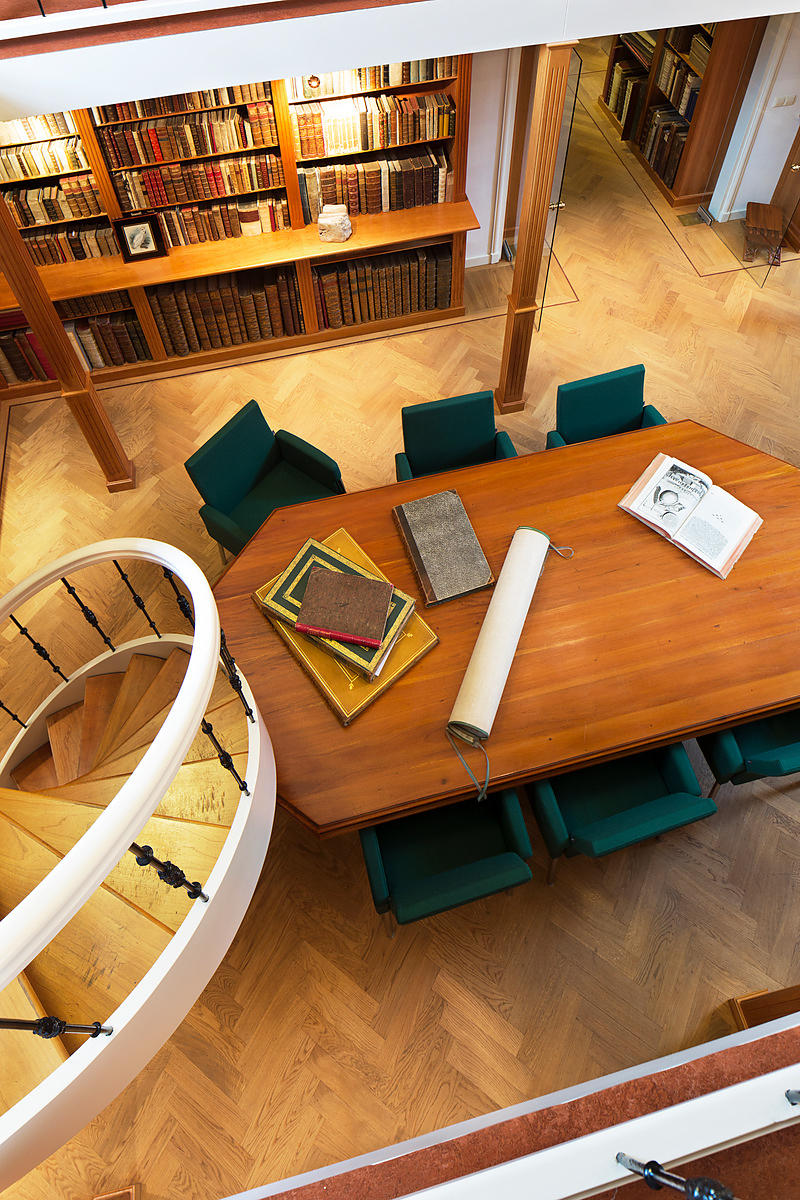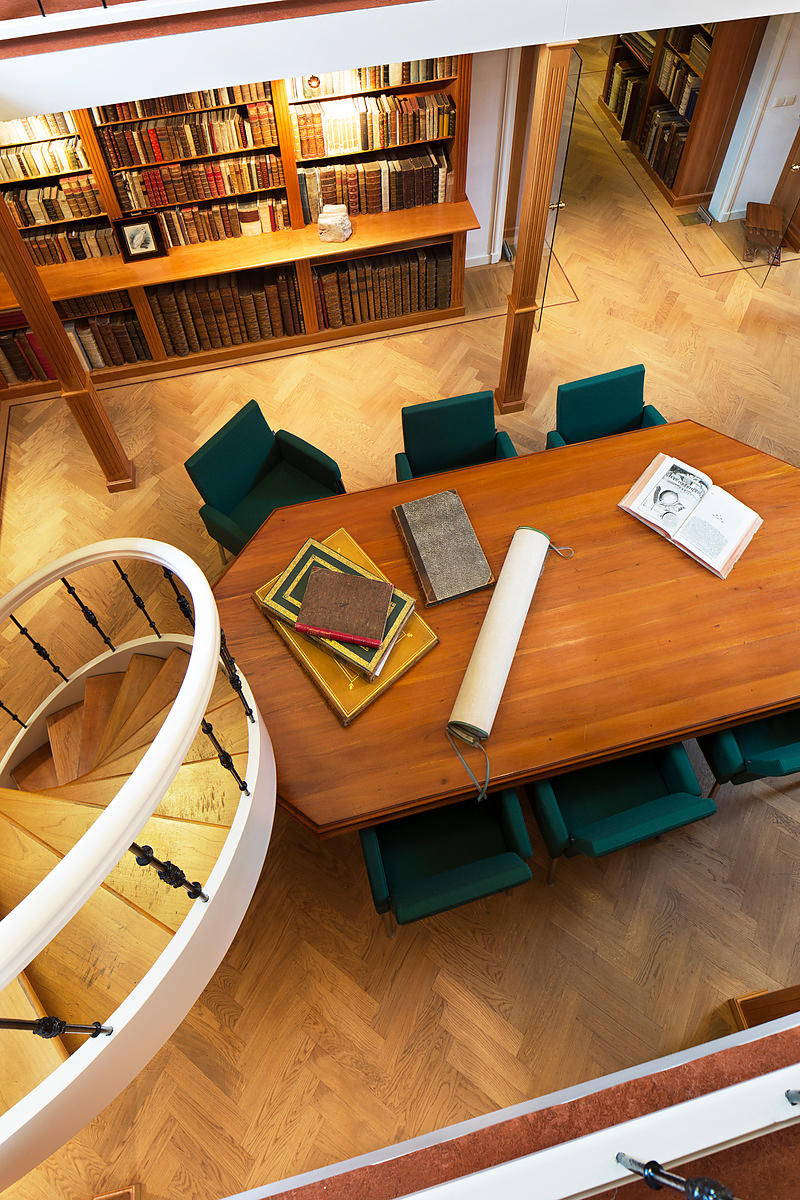 [BIBLE - MANUSCRIPT LEAF].
[Latin manuscript leaf on parchment with (parts of) Leviticus 5-8].
[The Netherlands?], [late 14th century or early 15th century?]. Folio (26.5 x 40 cm). Written in a neat littera textualis in 2 columns of 50 lines. With 3 lombardic initials executed in blue or light pink with white filigree work on a gold ground, with bars in the same colours with white filigree ornamental patterns originating from the initials, with some small twigs springing from them, ending at the head and bottom of those bars in a larger twig with small "flowers" or "buds" in blue, pink or gold. Also with the numbers of the chapters and running heads "LEVI" written in red and blue. [1] leaf.
€ 4,000
Manuscript parchment leaf in Latin with (parts of) Leviticus 5-8, the third book of the Old Testament, each chapter opening with a beautiful gold-illuminated initial and indicated by a Roman number executed in blue and red. The leaf may date from the end of the 14th century or beginning of the 15th century, but the features of the script provide no strong arguments to date it closely (the use round d, ligatures and the form of the a suggest it is not older than the 14th century). The place of writing and illuminating also remains uncertain. The illumination resembles some examples from the Netherlands in Kriezels, aubergines en takkenbossen (1992), the standard work on Dutch 15th-century book illumination, and in The Golden Age of Dutch manuscript painting (1990), but the similar features are not distinctive enough to indicate an exact localisation. The illuminated leaf however still remains a beautiful example of medieval book production, with beautifully executed initials, and the pricking and blind ruling for the text remains visible.
With a contemporary annotation written on the recto side of the leaf below the text. Edges slightly dust-soiled or a little stained, but otherwise still in very good condition. Cf. Anne S. Korteweg (ed.), Kriezels, aubergines en takkenbossen: randversiering in Noordnederlandse handschriften uit de vijftiende eeuw (1992); Marrow et al. (eds.), The Golden Age of the Dutch manuscript painting (1990).
Related Subjects: