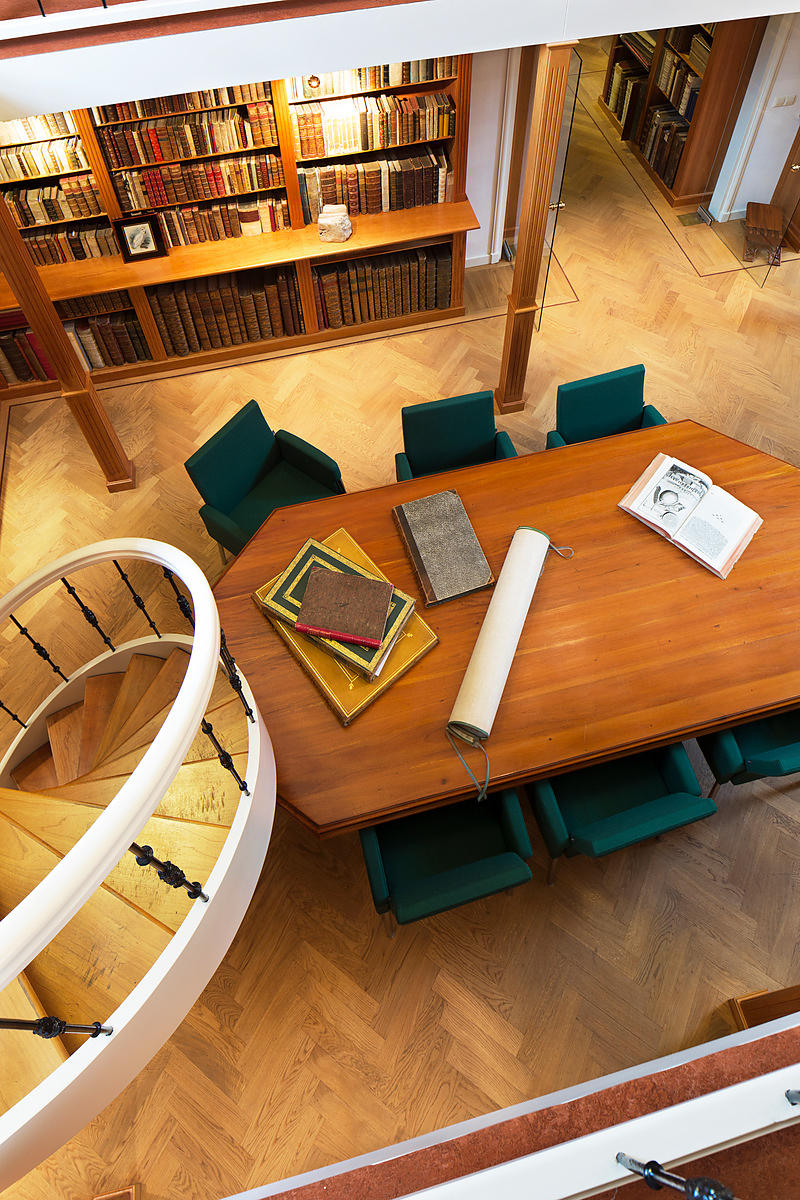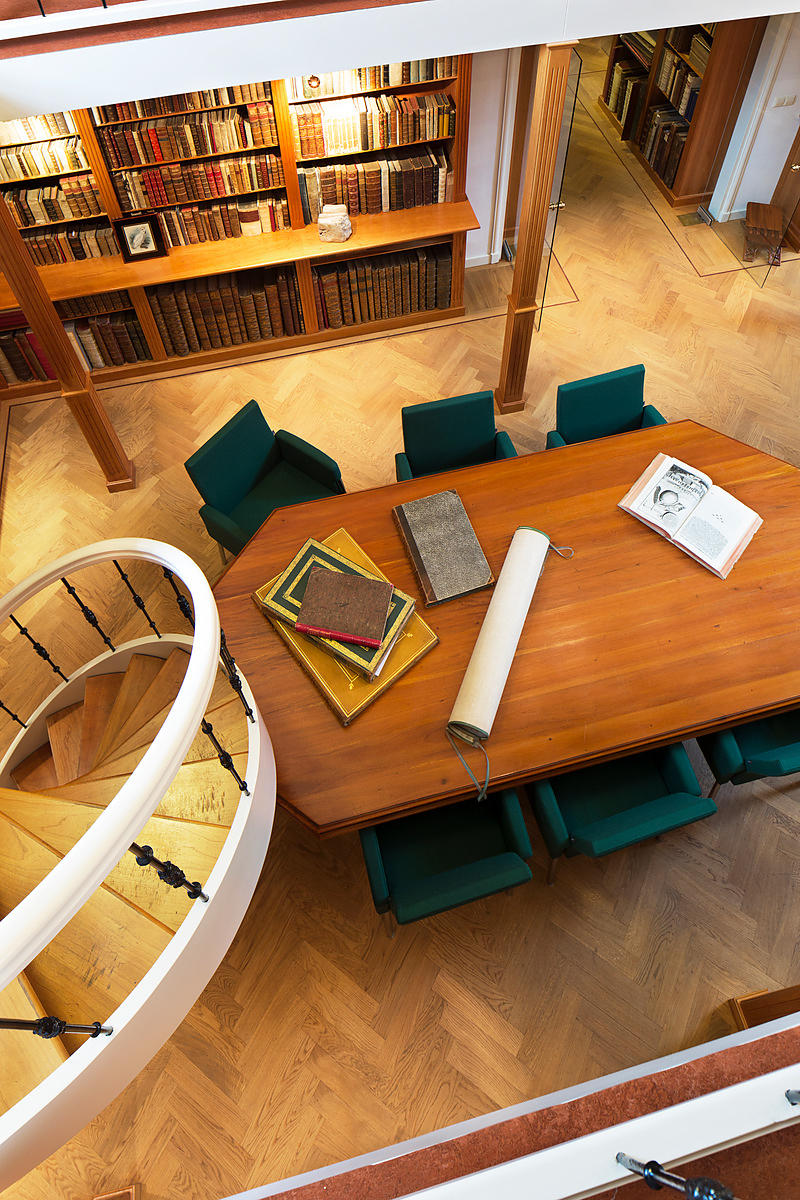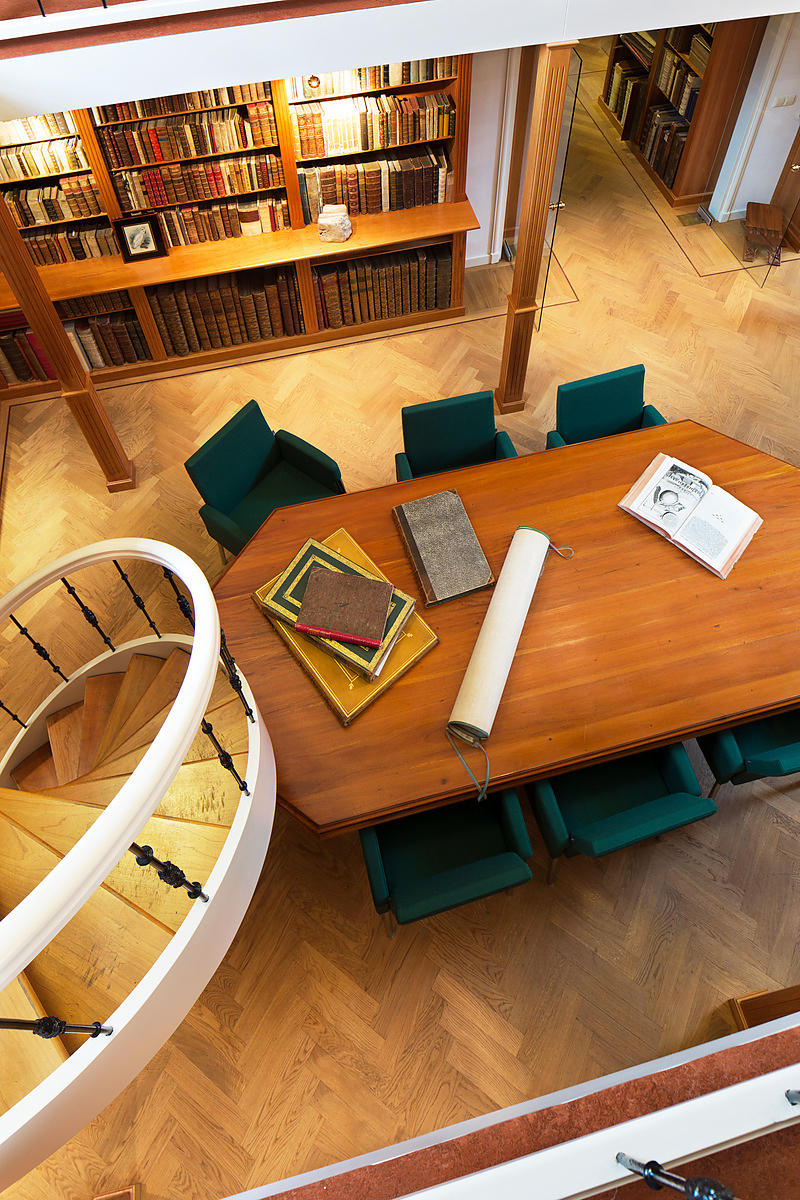 [BIBLE – NEW TESTAMENT – SYRIAC]. [LEFÈVRE DE LA BODERIE, Guy (ed.)].
Novum Domini nostri Jesu Christi Testamentum Syriace.
Antwerp, Christoffel Plantin, 1575. Long 24mo (11 x 6.5 cm). With Plantin's woodcut golden compasses device. Set in Hebrew type (4 sizes of meruba) with incidental roman. Recased in old vellum, new endpapers. 380, [19], [1 blank] pp.
€ 1,950
Plantin's lovely little miniature edition of the New Testament in the ancient Syriac language, probably published in this pocket-sized format for the convenience of students and other scholars. Plantin's son-in-law Franciscus Raphelengius, who had begun to establish his reputation as an orientalist when he helped prepare the Polyglot, added an appendix to this edition, giving unpublished variant readings from an important Cologne manuscript.
The New Testament relates stories that would have first been told (and in some cases probably also written down) in Aramaic, the vernacular language of Palestine in Jesus's time. Syriac, another dialect of Aramaic, served as the vernacular language of much of the Middle East. The Syriac text therefore provides valuable clues to the Aramaic sources of the New Testament.
In very good condition. A lovely little Syriac New Testament, well printed by Plantin. Adams B1802; Darlow & Moule, 8952; Voet 668.
Related Subjects: