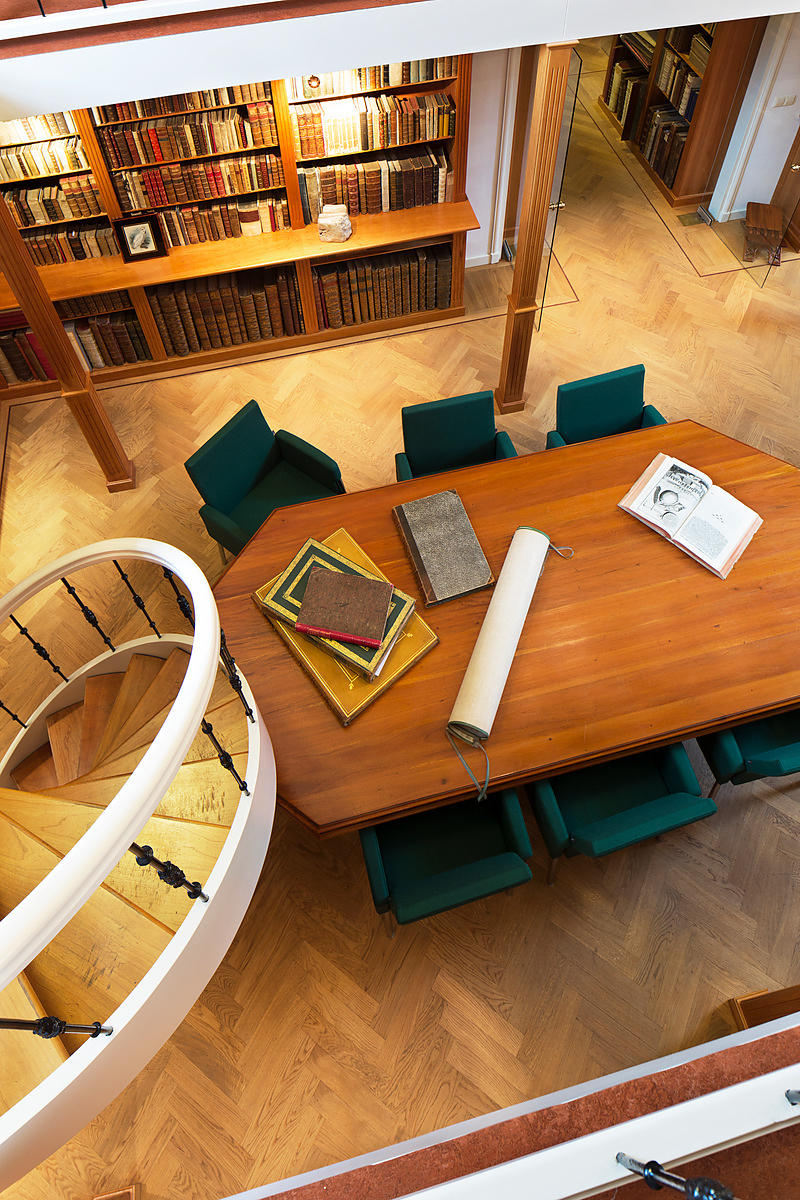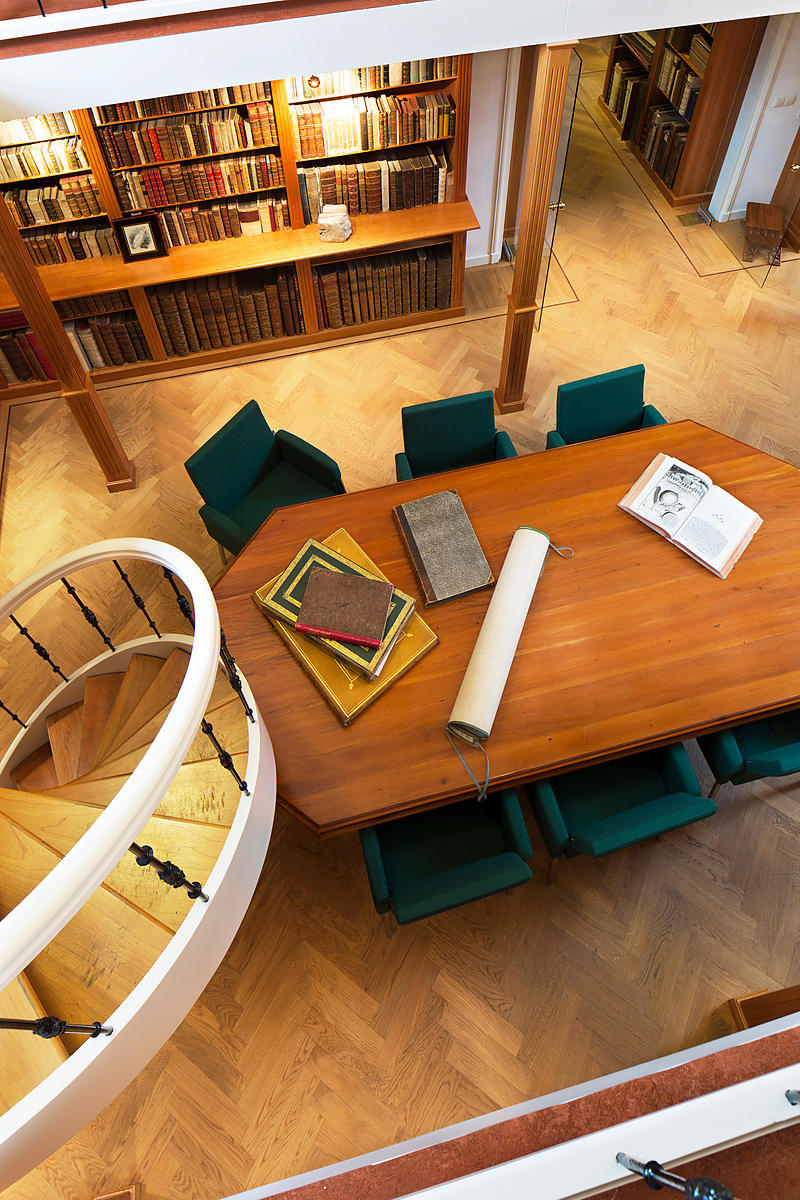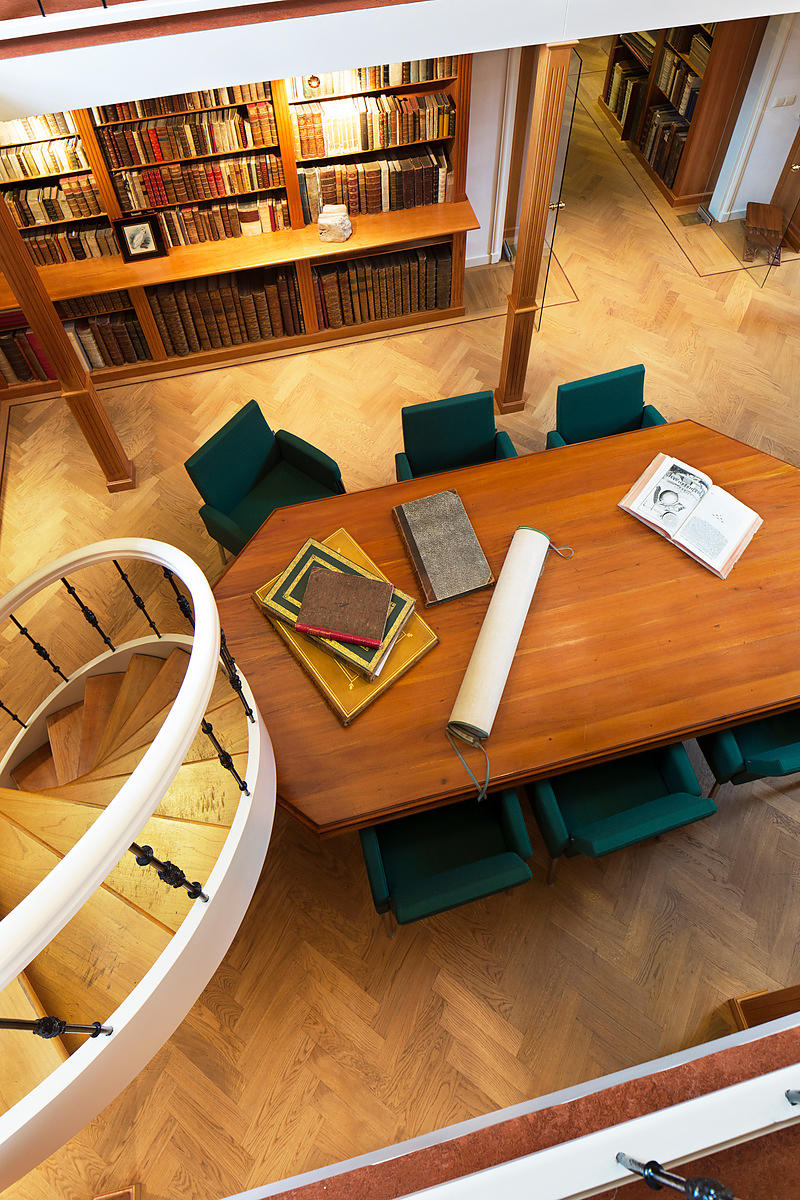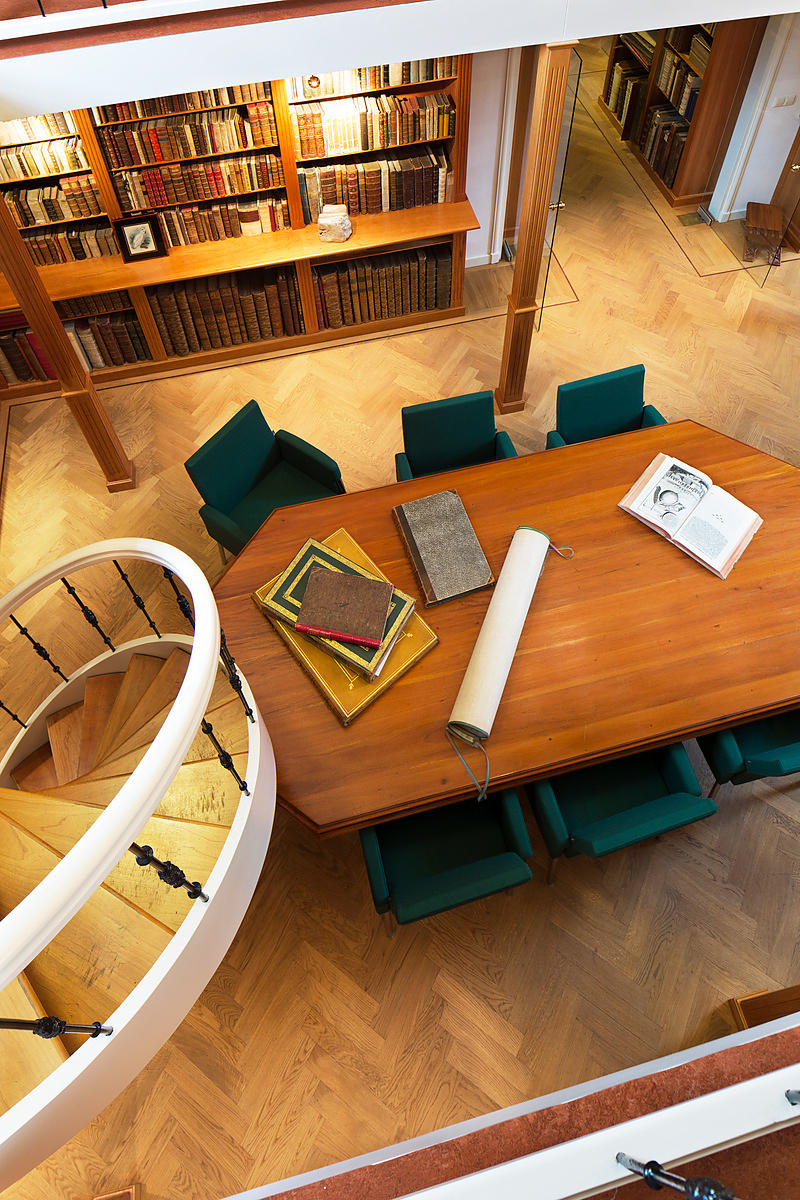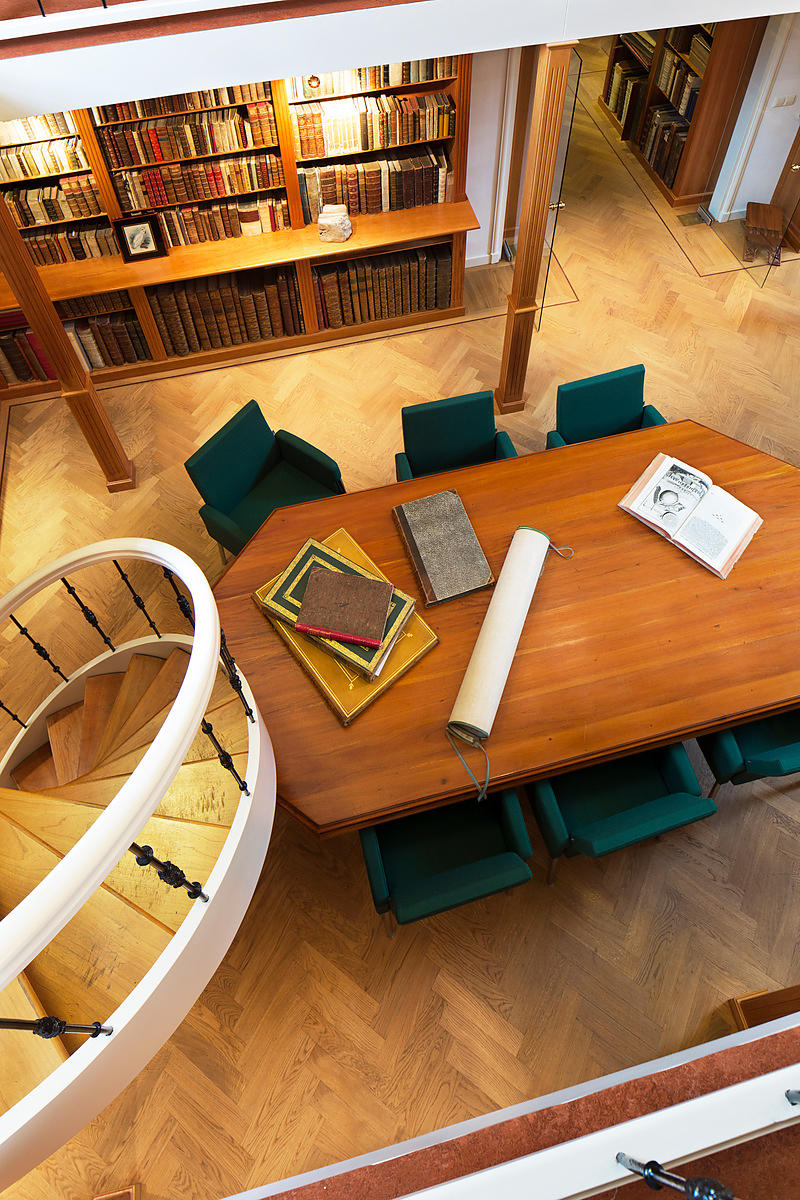 [BIBLE - POLYGLOT].
Psalterium, Hebr[a]eum, Gr[a]ecu[m], Arabicu[m], & Chald[a]eu[m], cu[m] tribus Latinis i[n]terp[re]tat[i]o[n]ibus & glossis.
(Colophon: Genoa, Pietro Paulo Porro, November 1516). Folio (33.5 x 25 cm). Title-page and first double-page opening of the main text printed in red and black, the former with a woodcut arabesque border, Porro's white on black woodcut leek device on the final leaf. With parallel text in Hebrew, Latin (3 versions), Greek, Arabic and Chaldean Aramaic (set in roman, Greek, Hebrew and Arabic type), giving 8 columns to each double-page spread (the 8th for notes) with 41 lines per columns, and 13 woodcut floriated initials (5 Latin, 4 Hebrew, 2 Greek and 2 Arabic). 16th-century blind-tooled brown calf. Rebacked and with later endpapers. 200 ll.
€ 48,000
First polyglot edition of any part of the Bible, and the first significant polyglot work ever published: a psalter in Hebrew, Greek, Arabic, Chaldean Aramaic and Latin, and a pioneering work of both biblical scholarship and book production. It is of the utmost importance in several further respects: the second book printed in Arabic from movable type (following Gregorio de Gregorii's Kitab salat as-sawa'i, a book of hours for the Lebanese Melchites, printed in 1514), and the earliest Arabic printing of any portion of the Bible. It also contains the first edition of the Aramaic text of the Psalter and offers for the first time Kabbalistic texts from the Zohar. Furthermore, Giustiniani's commentary provides the first substantial biographical reference to Columbus, making it an important Americanum.
With a contemporary owner's inscription and marginal and interlinear manuscript notes. With water stains, mostly confined to quires A, E and F, and an occasional leaf slightly browned. Binding rebacked as noted and carefully restored with the edges and corners repaired. A pioneering work of biblical scholarship, Arabic printing and the study of Christopher Columbus. Alden & Landis 516/4; Darlow & Moule 1411, 1634 & 2401; Sabin 66468; Smitskamp, Philologia Orientalia 236.
Related Subjects: