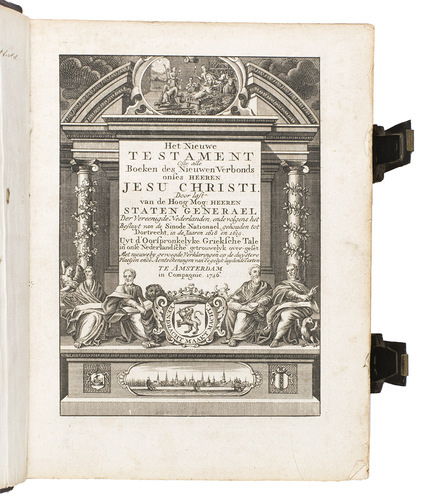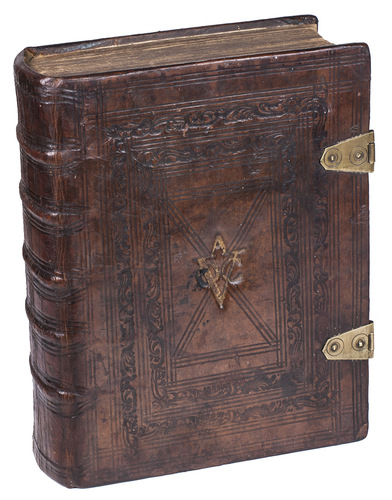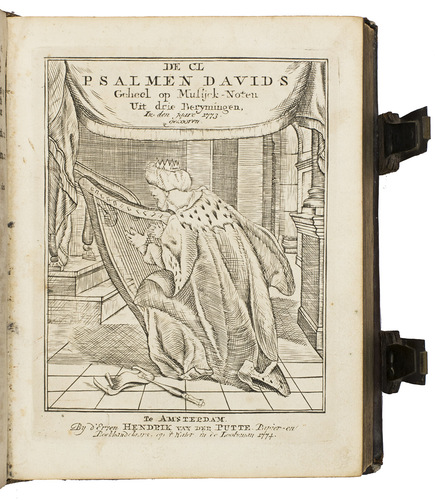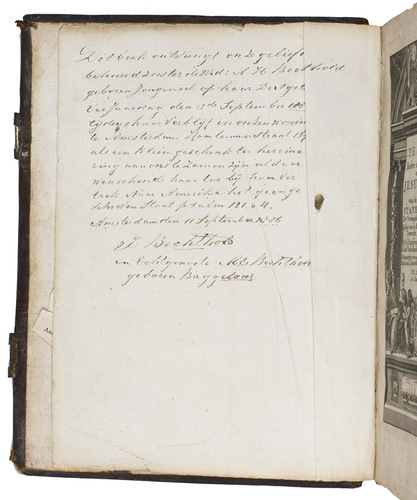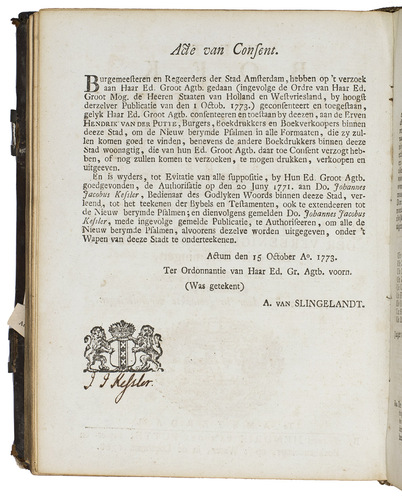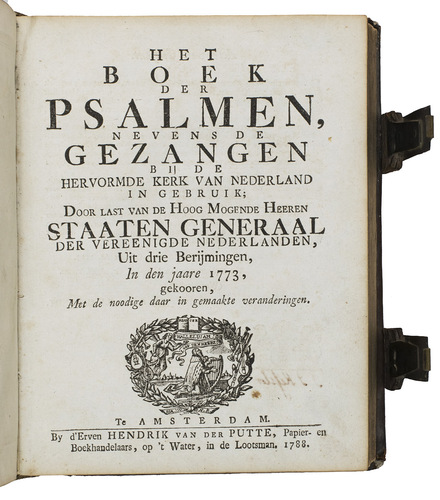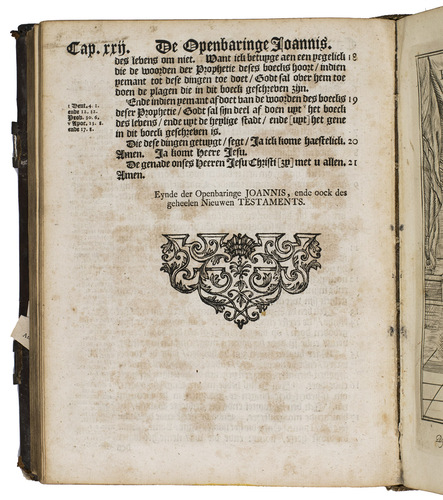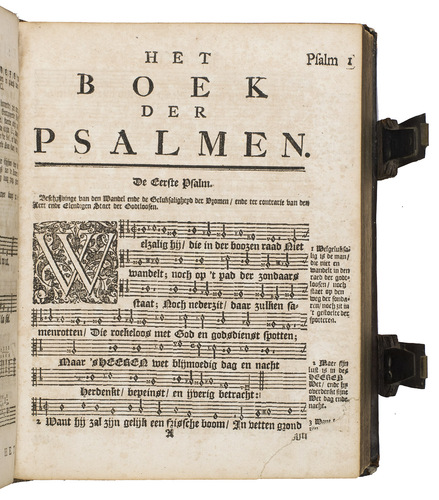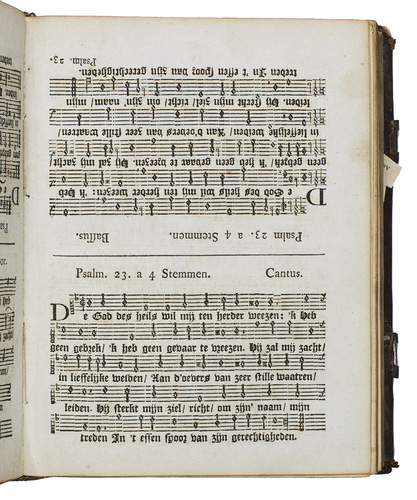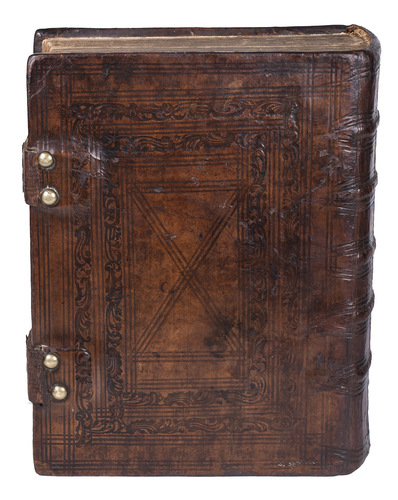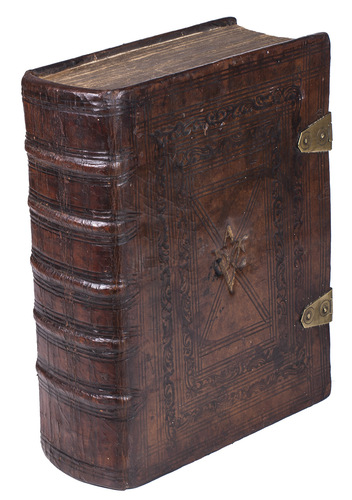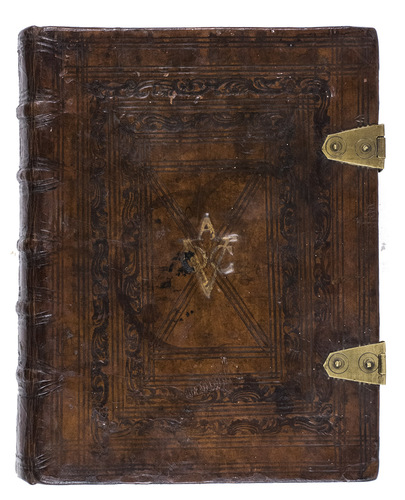 [BIBLE - PRAYERBOOK - DUTCH].
Het nieuwe testament ofte alle boeken des nieuwen verbonds onses heeren Jesu Christi.
Amsterdam, "in Compagnie", 1746.
With:
(2) [PSALMS]. Het boek der psalmen, nevens de gezangen bij de hervormde kerk van Nederland in gebruik ...
Including: [CATECHISM]. Catechismus, ofte onderwysinge in de christelyke leere, ...
Amsterdam, heirs of Hendrik van der Putte, 1788.
2 works in 1 volume, the second in 2 parts. 4to. Ad 1 with an engraved title-page (within collation), woodcut decorated initials (2 series) and woodcut ornamental tailpieces; ad 2 part 1 with an engraved title-page (of the 1774 edition, outside of collation) and the publisher's woodcut device on the typographical title-page, printed musical notations for the psalms and songs, and one woodcut decorated initial; ad 2 part 2 with its own divisional typographical title-page showing an ornamental woodcut vignette and a floral woodcut tailpiece. The text is mainly set in Gothic type, with some incidental Roman type. Contemporary elaborately blind-tooled calf with the gold-tooled A VOC (the Amsterdam Chamber of the VOC) monogram on the front board, with two decorated brass clasps. [4], 312; [8], [276] ll., 71, [1] pp.
€ 7,950
A very rare edition of an eighteenth-century Dutch prayer book in a remarkable Dutch East India Company (VOC) binding. The present work includes the New Testament in the famous Dutch States translation, commissioned during the National Synod in Dordrecht in 1618-1619, the psalms in their famous 1773 State-commissioned rhyme-edition, chants, and the forms of unity (including the catechism). All psalms and chants are accompanied by musical notation.
With an elaborate manuscript presentation inscription, written in Dutch in brown ink on the verso of the first free flyleaf; and some Dutch and English newspaper clippings inserted between the front endpapers. Ad 1 with a manuscript signature on the verso of the title-page beneath the small Amsterdam coat of arms beneath the "act of consent" (= privilege); ad 2 with the manuscript signature of J. J. Kessler beneath the small (but slightly more prominent) Amsterdam coat of arms beneath the 1773 "Acte van Consent" for the Psalms. Somewhat foxed throughout, the last four pages (including 3 blank flyleaves) are lightly water stained, the edges are somewhat browned. Leaf A1 in ad 2 is missing a small part of the bottom outer corner, slightly affecting the text of the printed commentary in the margins. The spine shows clear signs of use and wear, the joints are weakened but all sewing supports are still intact, the boards are slightly scuffed. Otherwise in good condition. Ad 1: STCN 168398591 (3 copies, including 1 incomplete); WorldCat 68856396, 606428796, 1386292514 (4 copies); Ad 2: STCN 24068463X (6 copies, including 4 incomplete); WorldCat 475516231, 67541856 (3 copies).
Related Subjects: