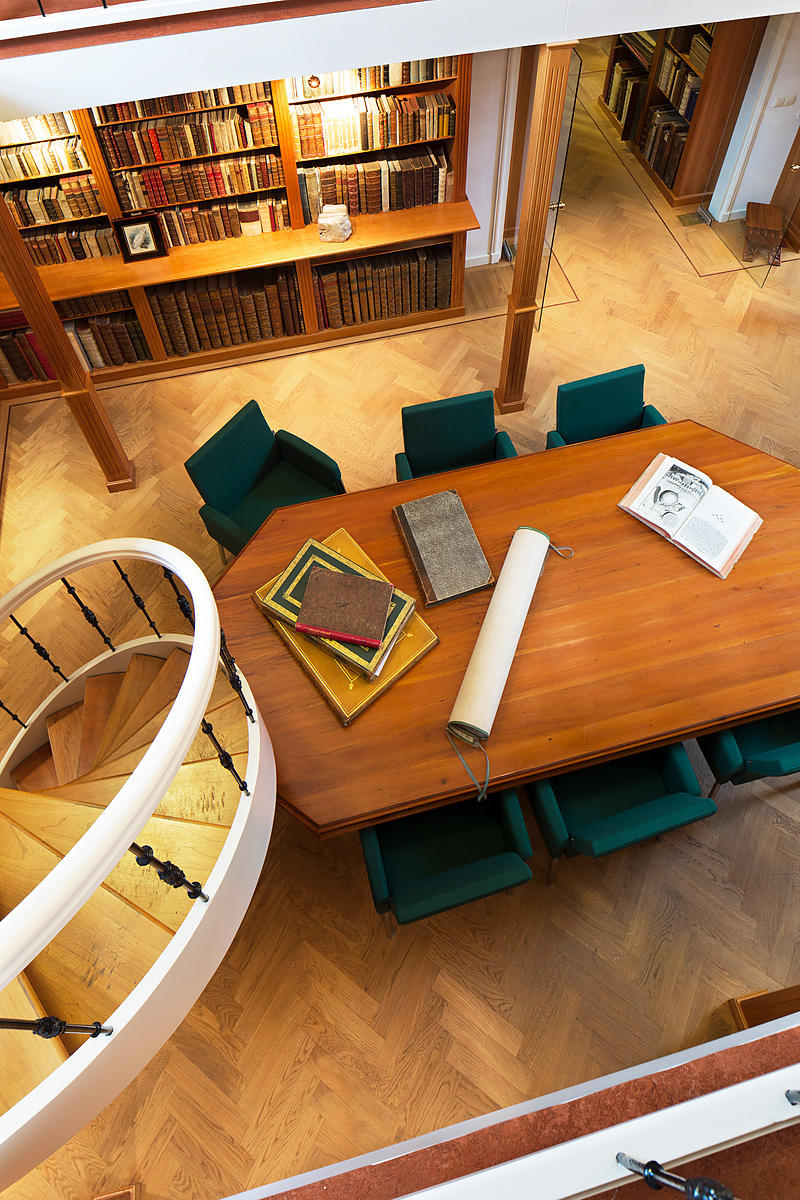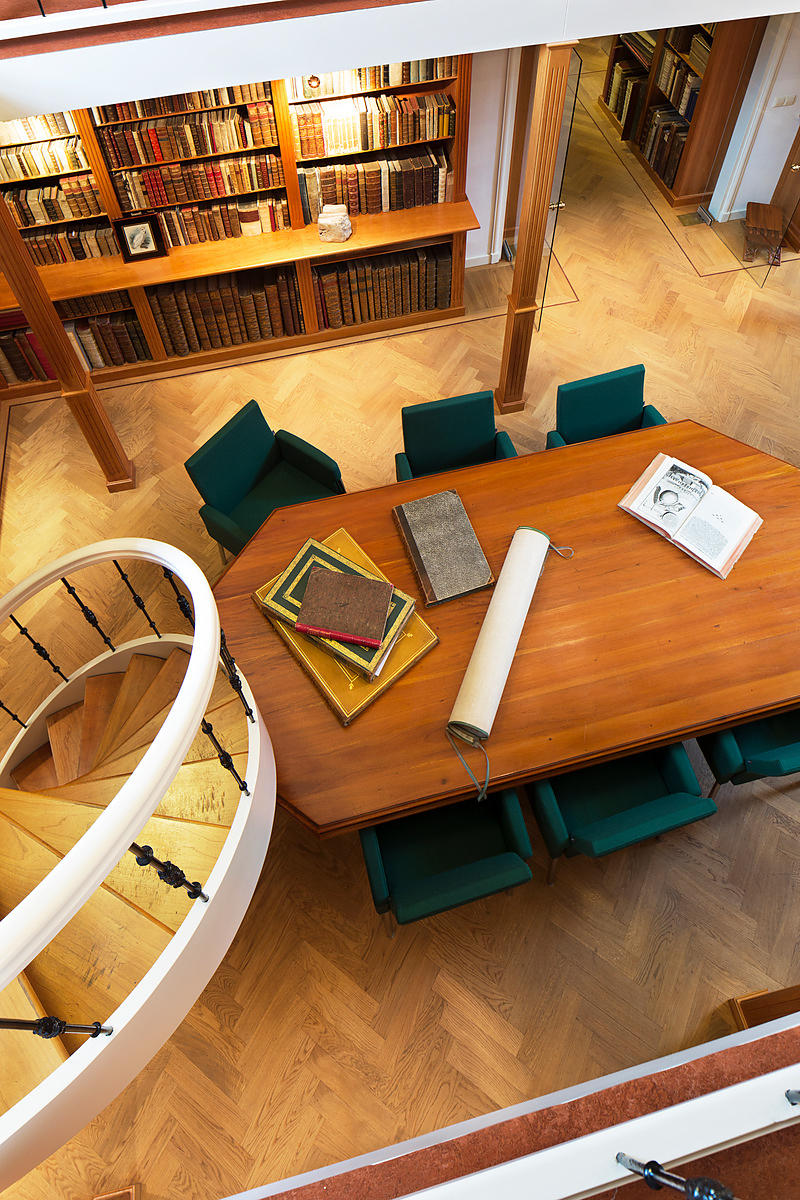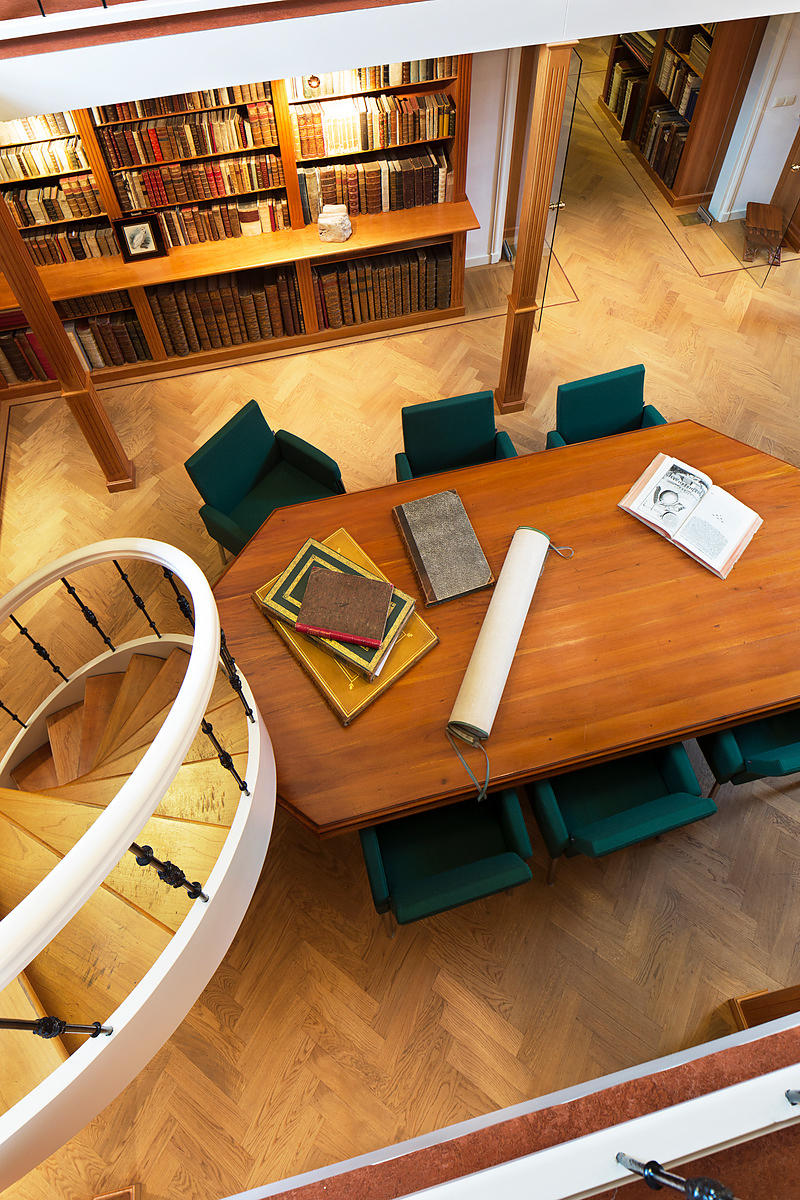 [BIRDS - CANARIES].
L'art de multiplier les serins, de les élever, de les instruire et de les guérir des maladies auxquelles ils sont sujets.
Paris, Baudouin brothers (back of half-title: imprimerie de Plassan), 1828. With a hand-coloured engraved frontispiece.
With: (2) MICHEL. Les perroquets, leur education physique et morale: ouvrage dans lequel on établit des moyens pour les guérir de leurs maladies.Paris, Audot (back of half-title: imprimerie de Fain), 1829. 2 works in 1 volume. 12mo (13 x 8 cm). Contemporary tree calf, gold-tooled spine. [4], 104; [4], 146, [1], [1 blank] pp.
€ 550
Ad 1: Very rare first edition of an anonymous manual on nurturing and breeding canaries. The hand-coloured frontispiece shows three canaries in different colours. The main text, divided into 23 chapters, includes an introduction to canaries and deals with different species and colours, raising and breeding canaries, and treats their food, cages, diseases and more.Ad 2: First and only edition of a treatise on parrots by "Michel", according to the title-page the former fowler of the King of Westphalia. The text is divided into 8 chapters, the first being an introduction, the second and third chapter dealing with breeding and nursing parrots. The fourth chapter is devoted to aras, the fifth to cockatoos and the sixth to smaller parrots. The books closes with a letter written by the author and a chapter on parrot-diseases and how to cure them.
With a water stain on the title-page, frontispiece and some of the following pages of ad 1. Ad 2 with some minor foxing. Binding rubbed along the extremities. Generally in good condition. Ad 1: WorldCat (3 copies); ad 2: Strong II, p. 598.
Related Subjects: