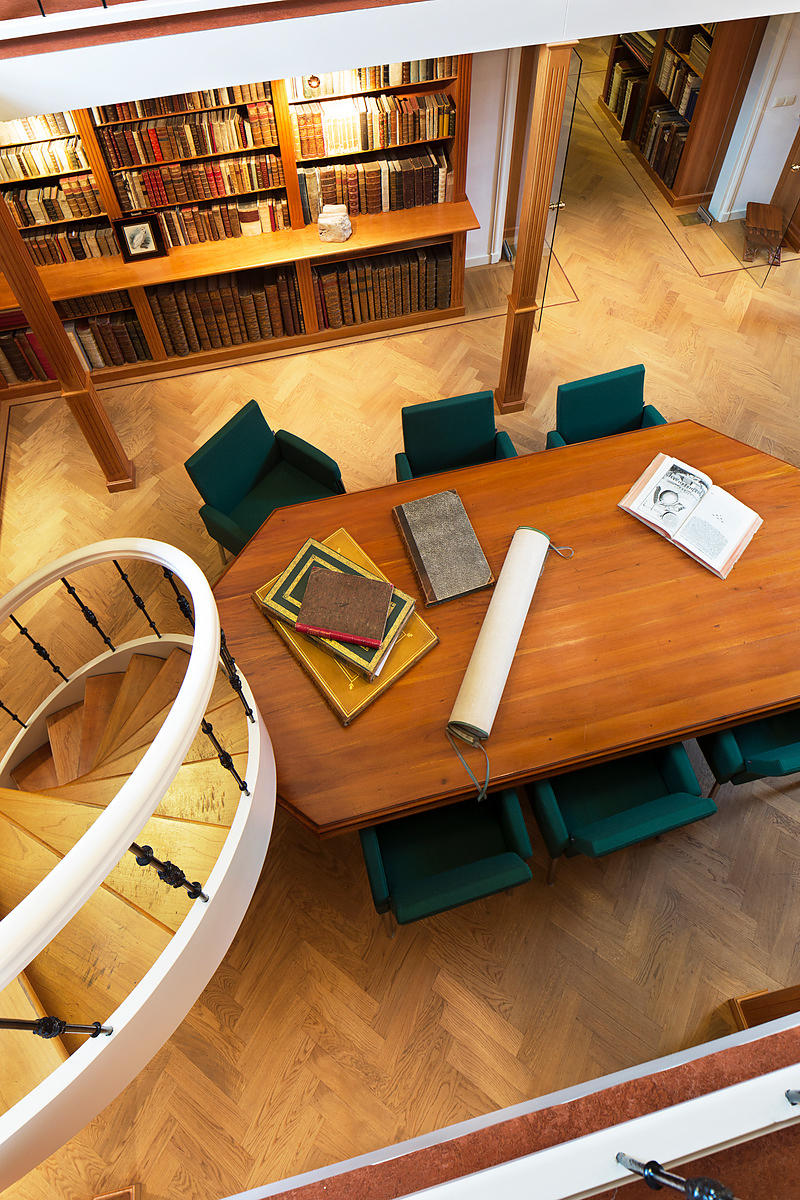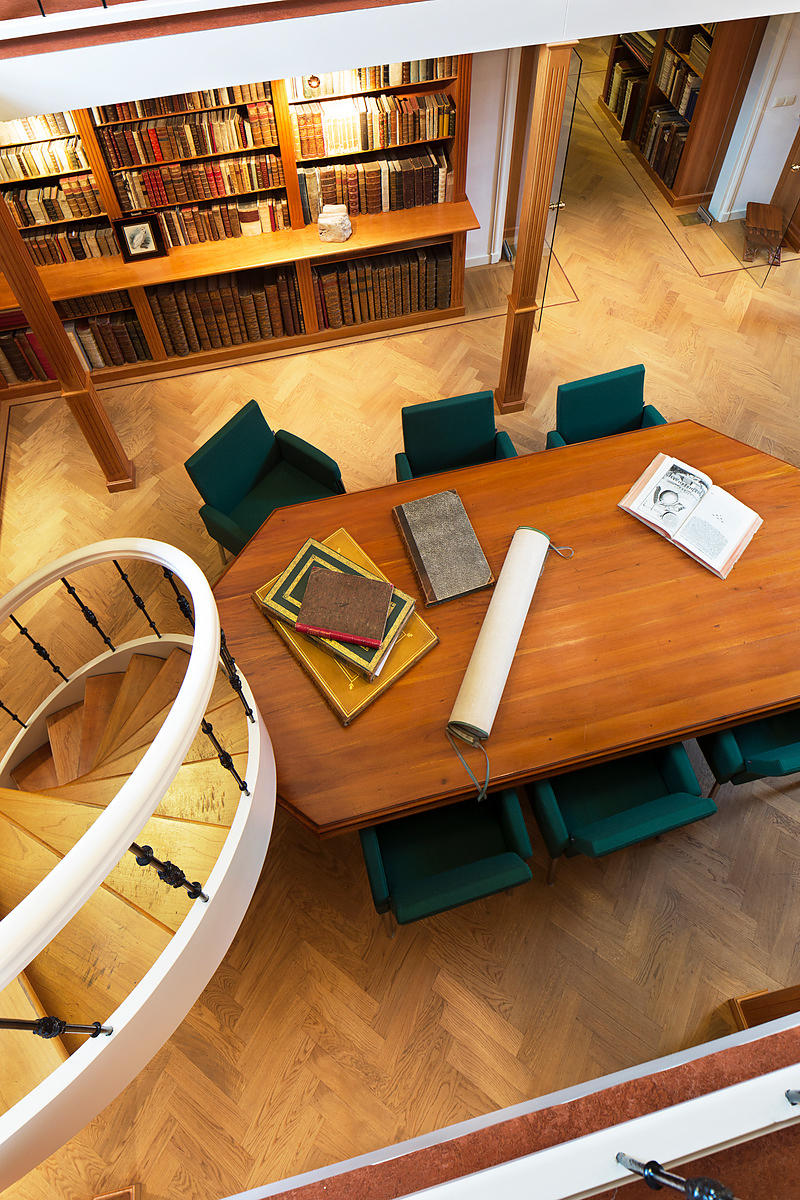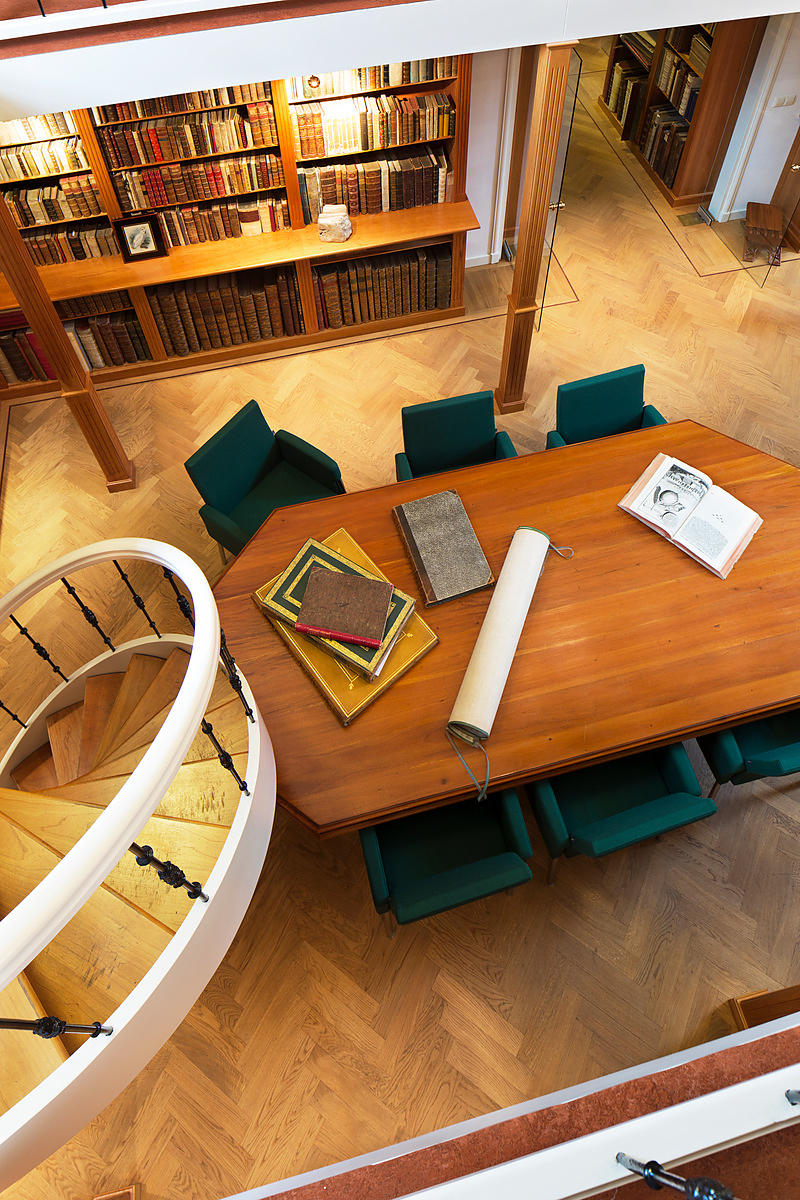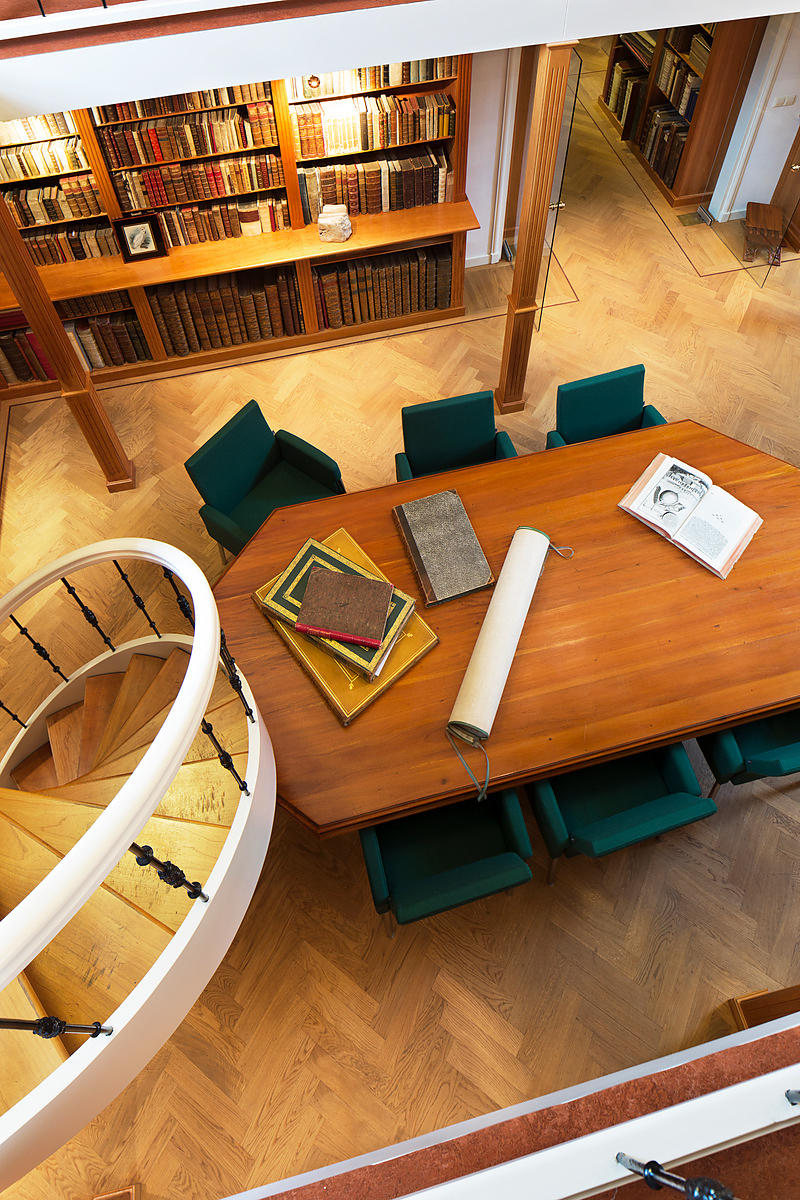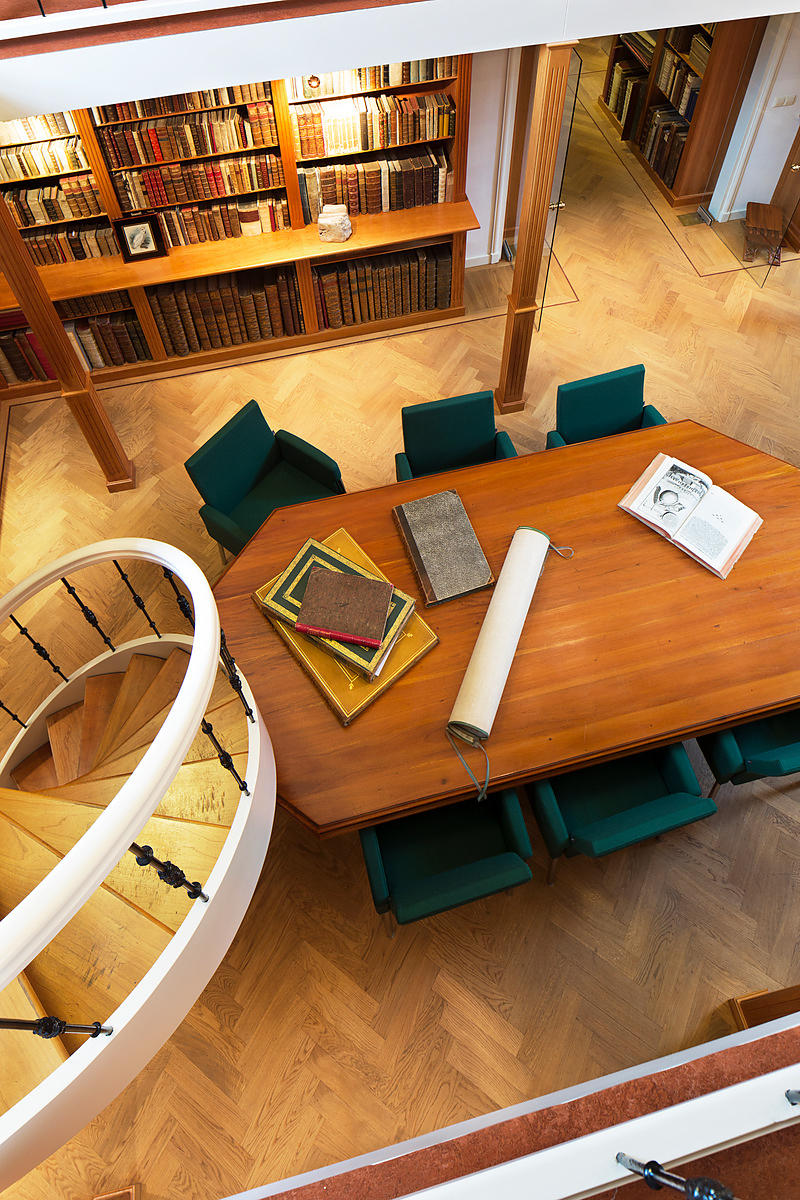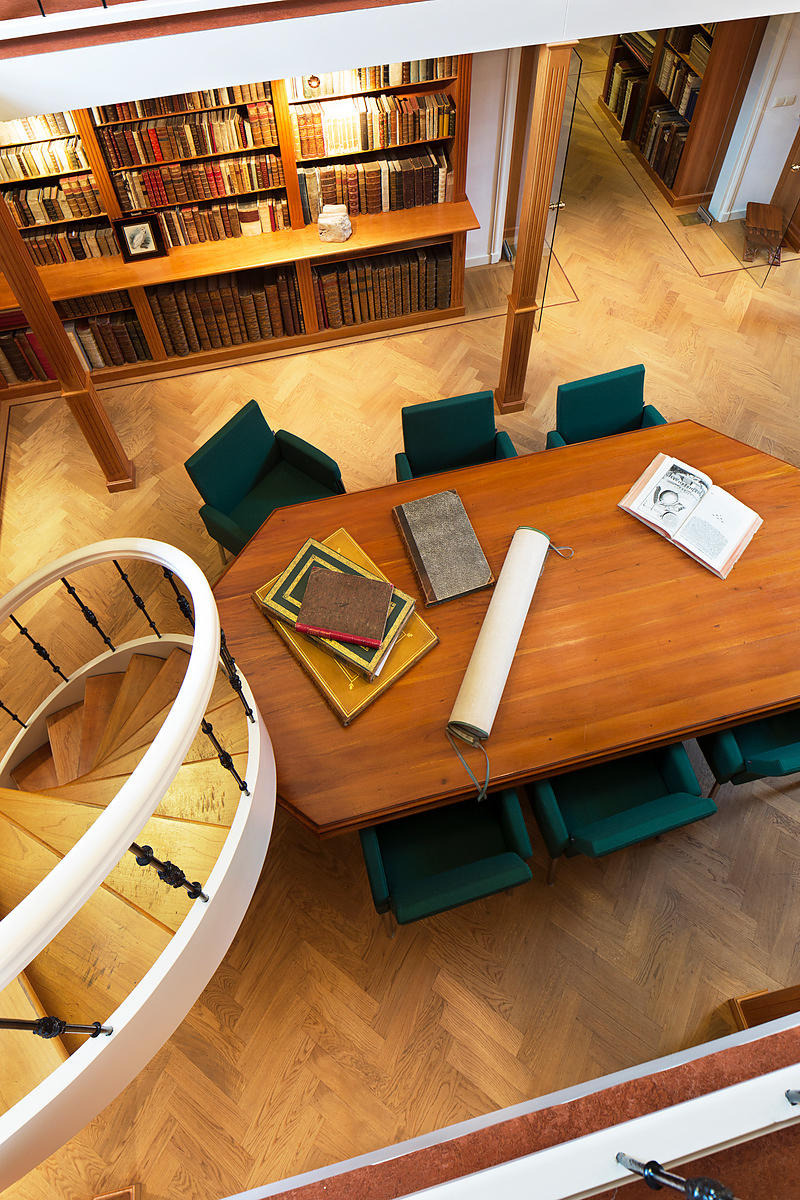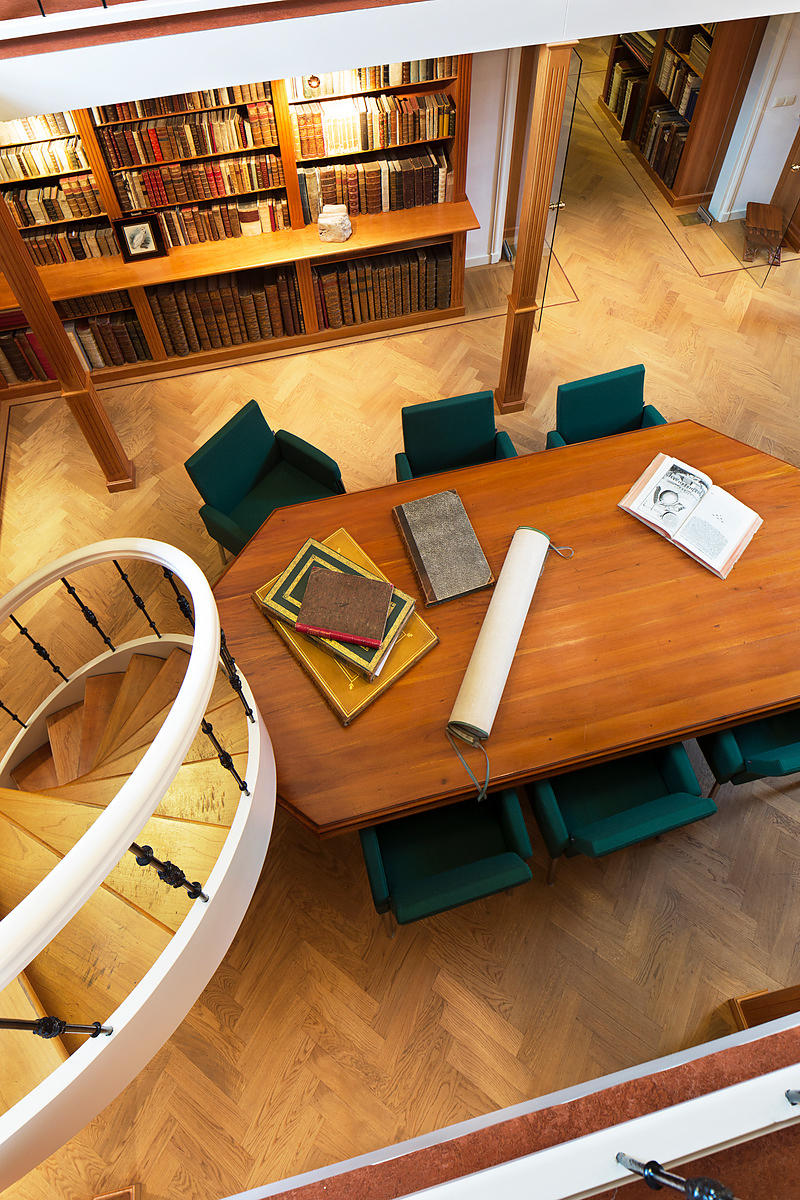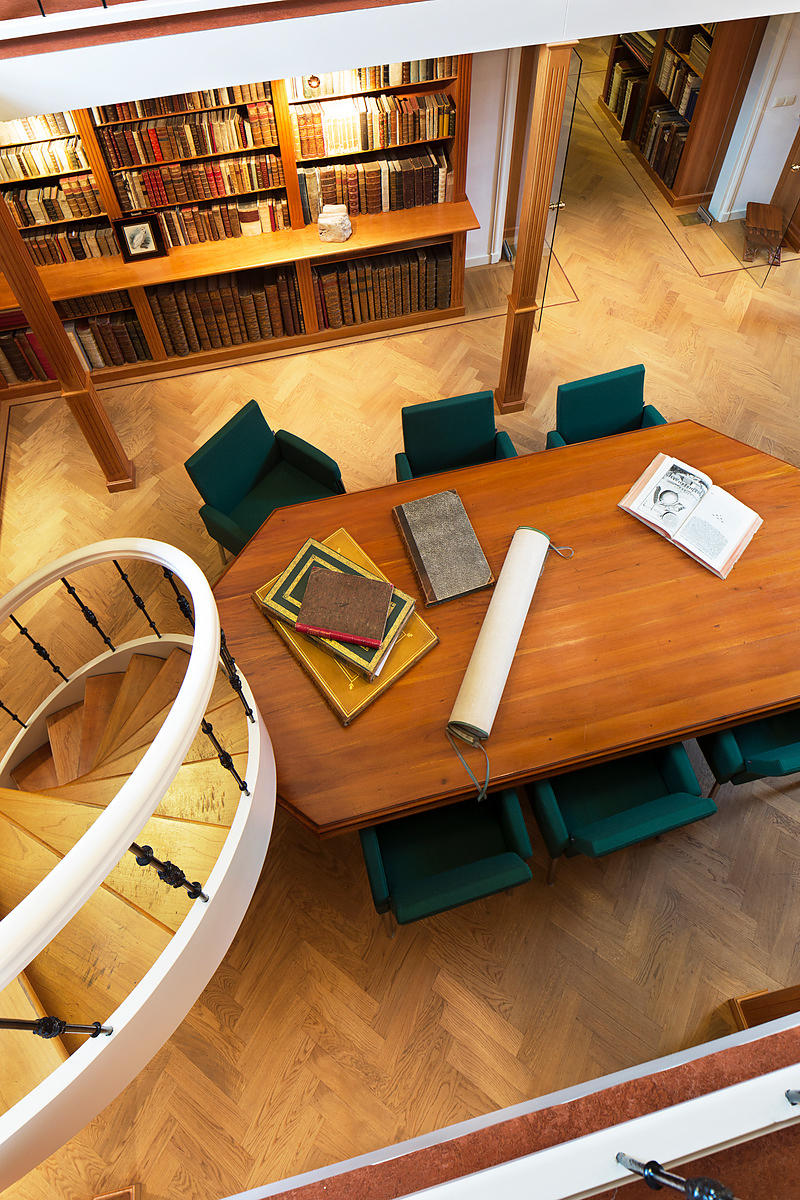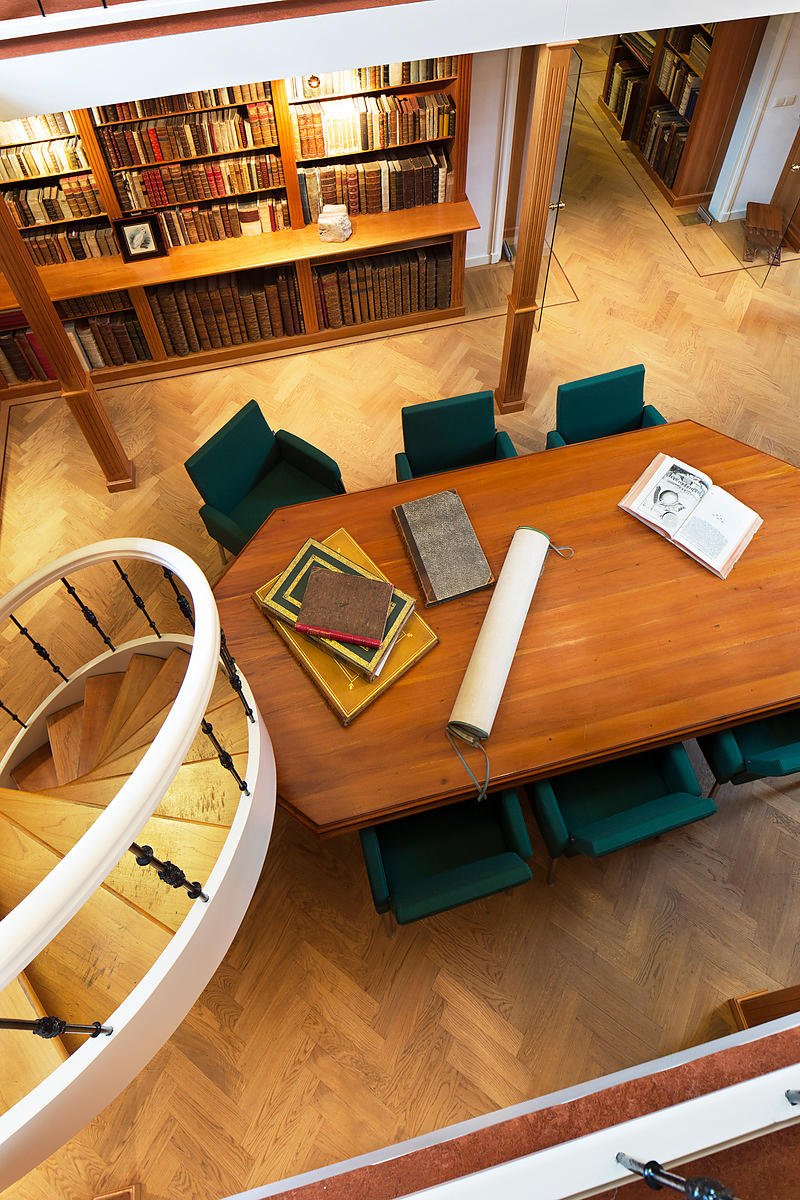 [BUFFON, Georges Louis Leclerc, Comte de].
De kleine Buffon, of natuurlijke historie der dieren, ten dienste der jeugd. Eerste [- vierde] deeltje.
Dordrecht, J. Zender, [ca. 1830]. 4 volumes. Oblong 16mo (9 x 11 cm). With engraved frontispiece in the first volume, and 32 illustrations of animals on 8 engraved plates, 2 in each volume, all coloured by hand. Original publisher's yellow printed paper wrappers. Each volume 64 pp.
€ 1,250
Rare second edition of a charming, illustrated natural history book for children based on the works by the French naturalist Georges-Louis Leclerc, Comte de Buffon (1707-1788), here coloured by hand. Complete in four volumes, it treats all sorts of animals. The first three volumes, devoted to mammals, treat the animals found in the home and on the farm, wild animals, and beasts of prey respectively. The fourth and last volume then treats some birds, crawling animals, insects, fishes, shells and coral.
Some marginal thumbing and some occasional small spots or stains. Paper wrappers soiled and slightly worn along the spine. Met rooie oortjes 81; NCC (3 copies); cf. Saakes V, p. 91 (1809 edition).
Related Subjects: