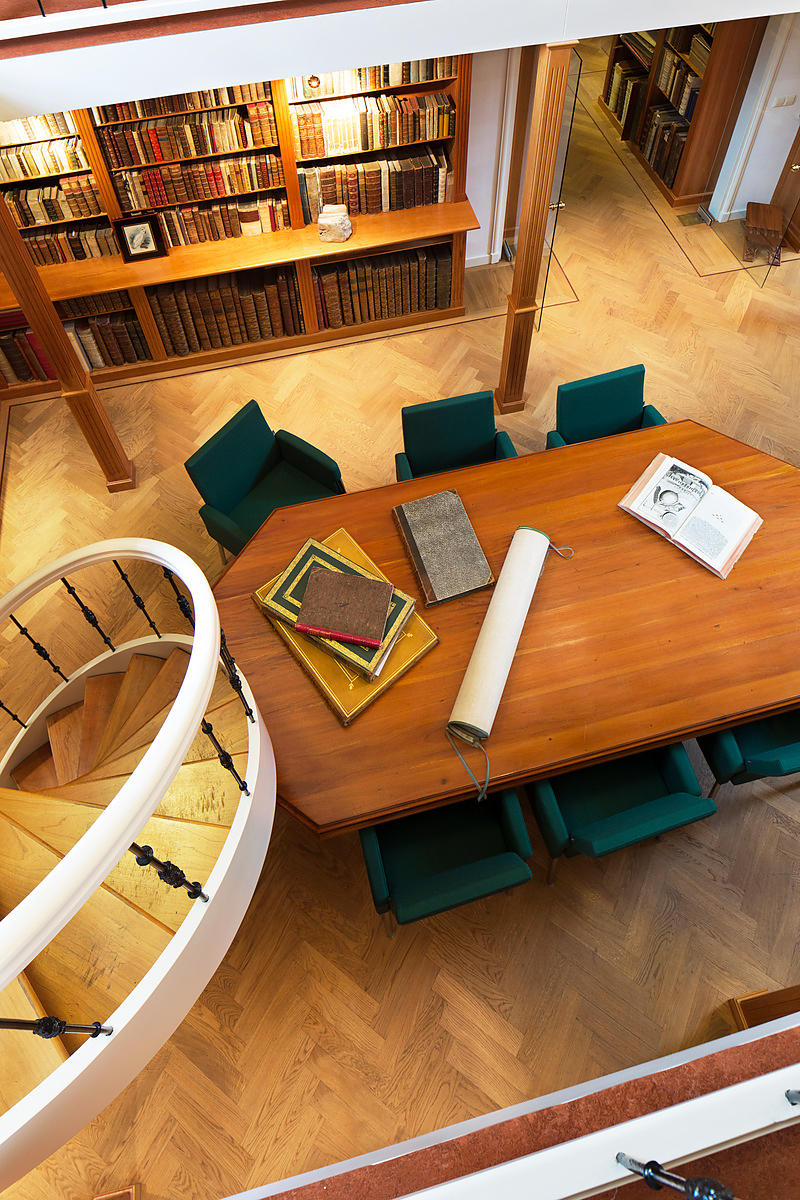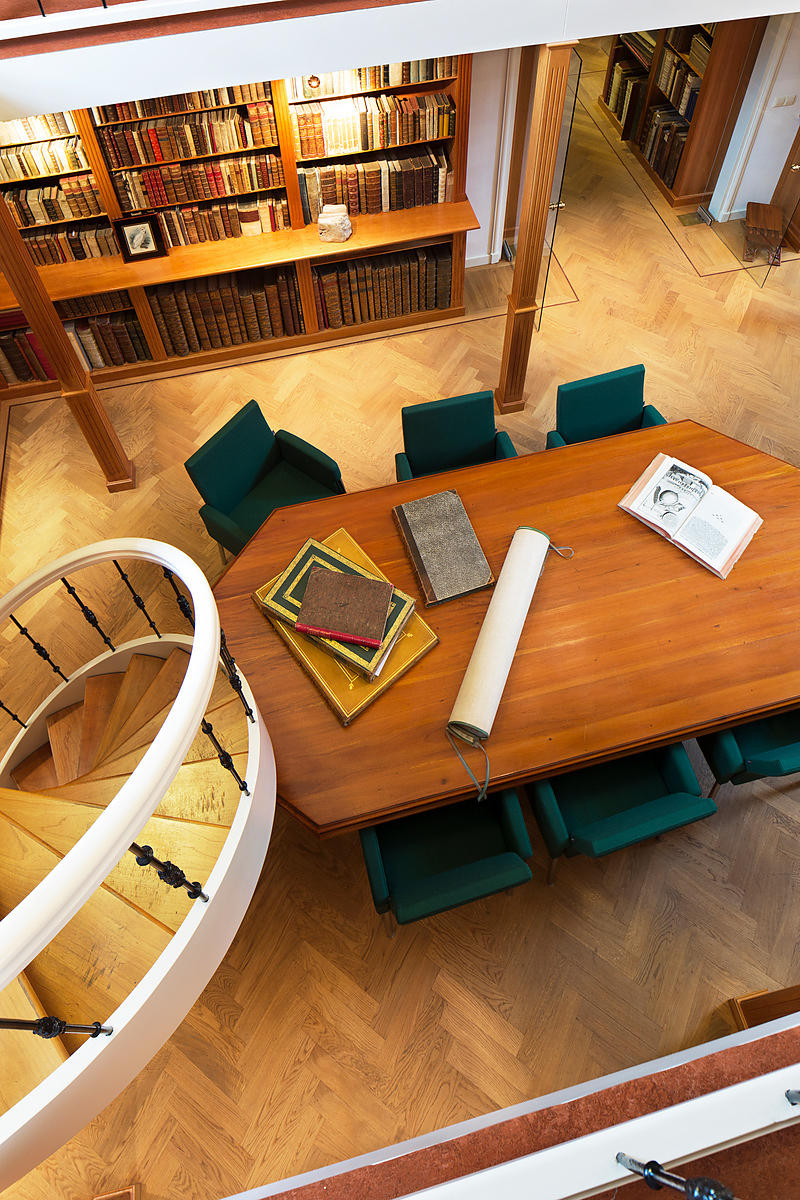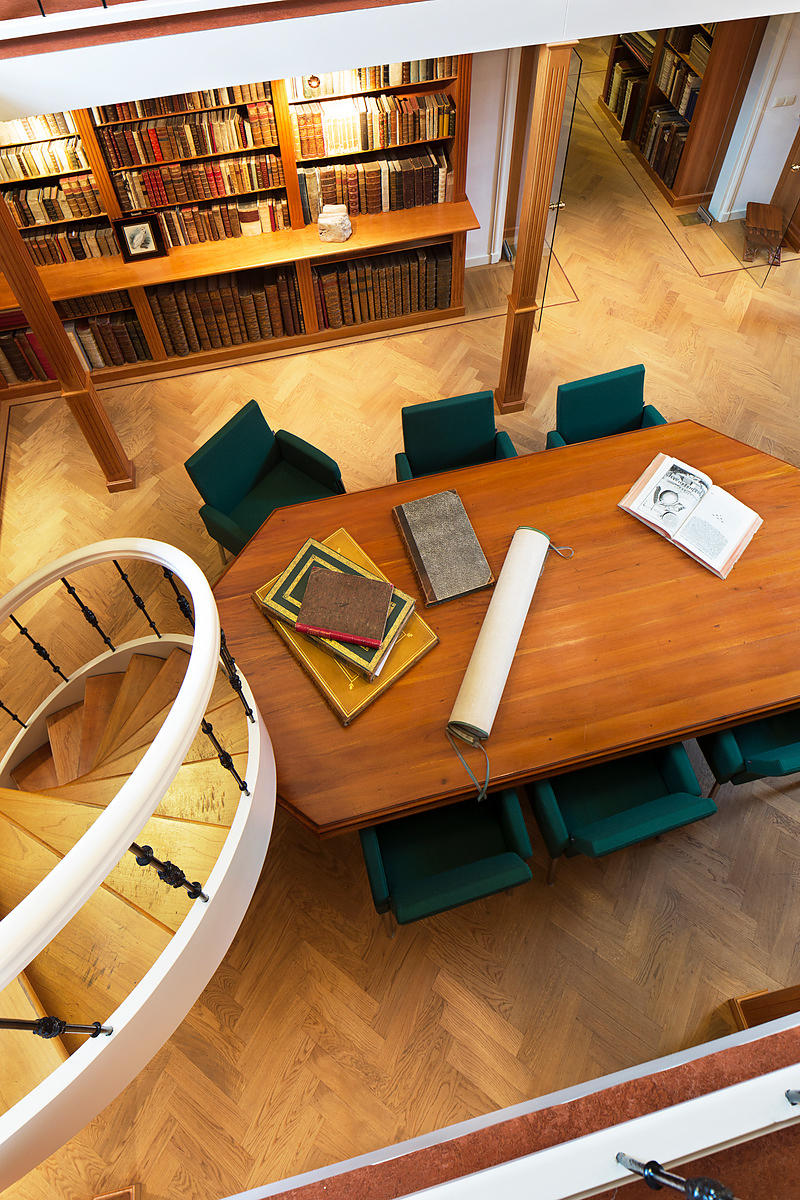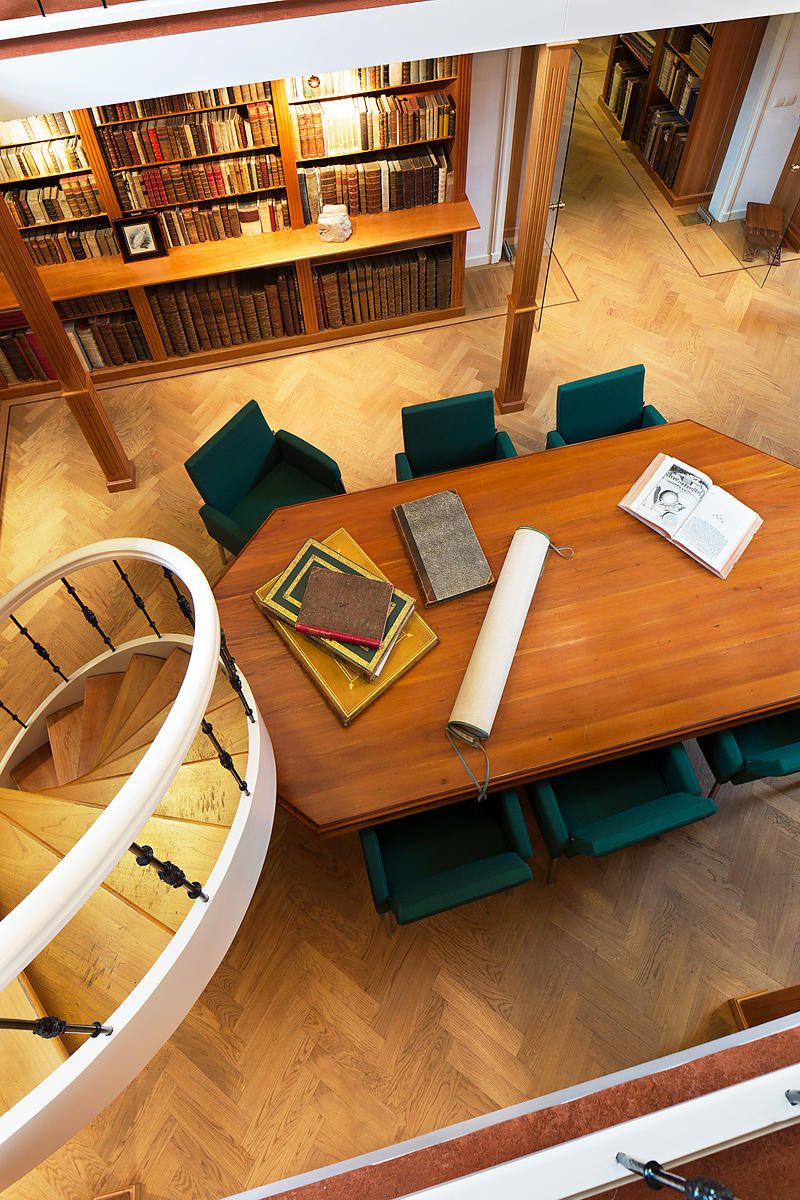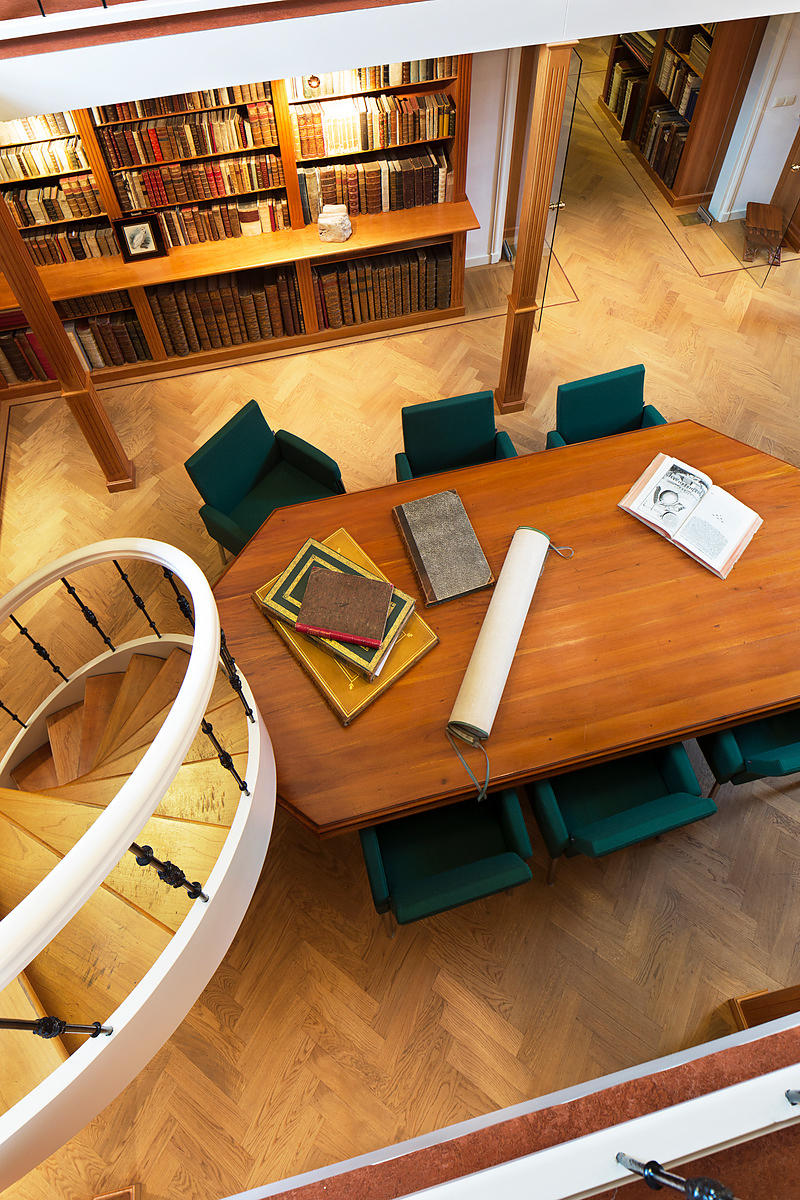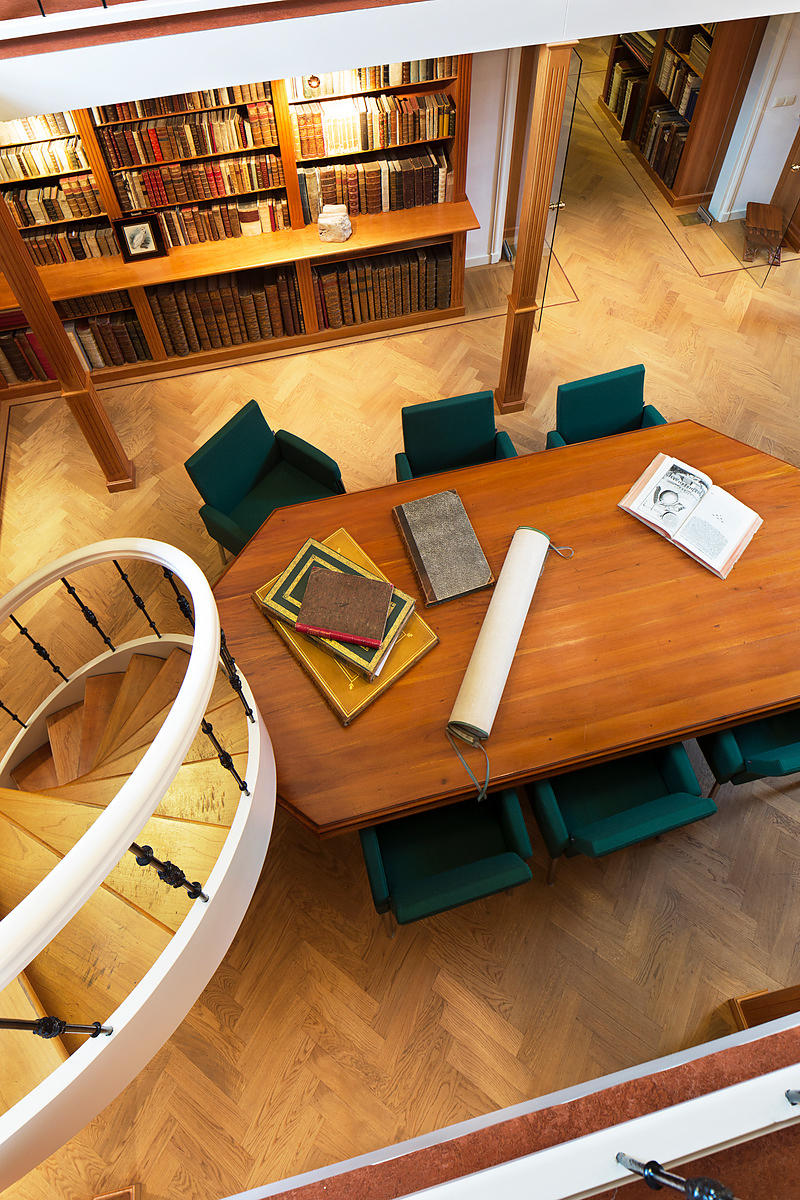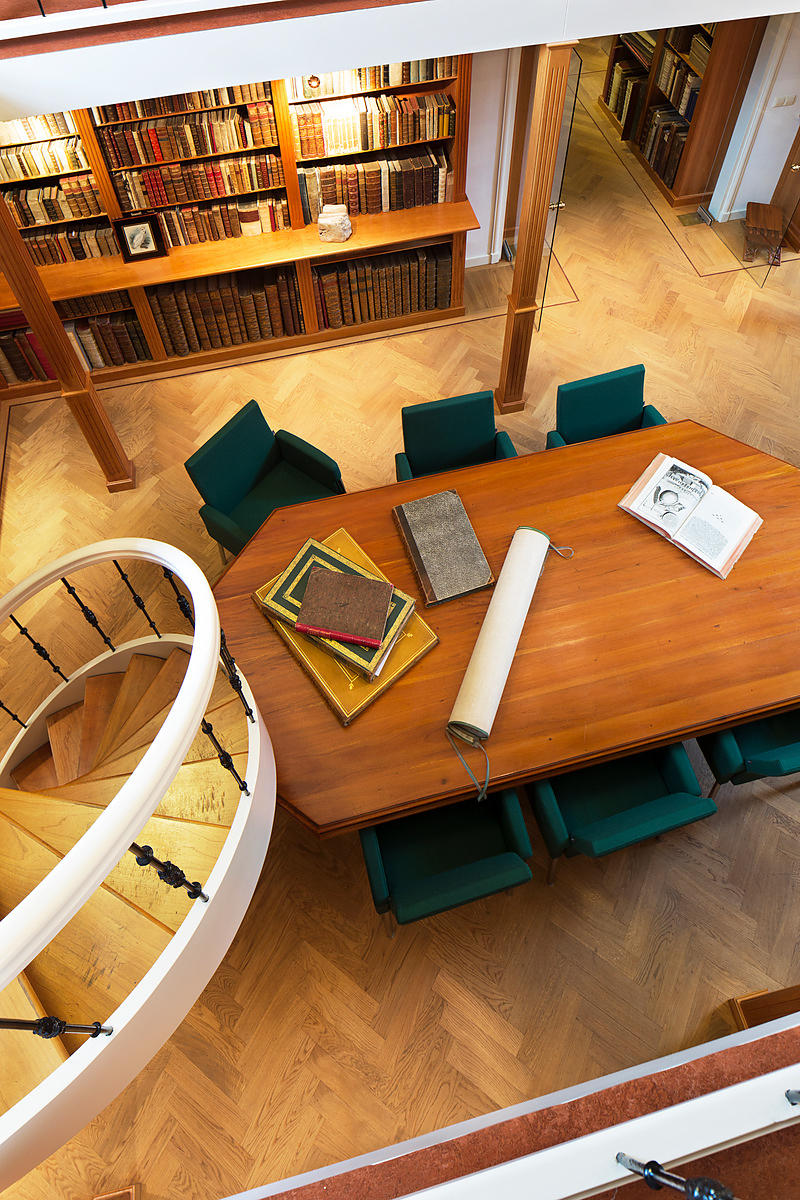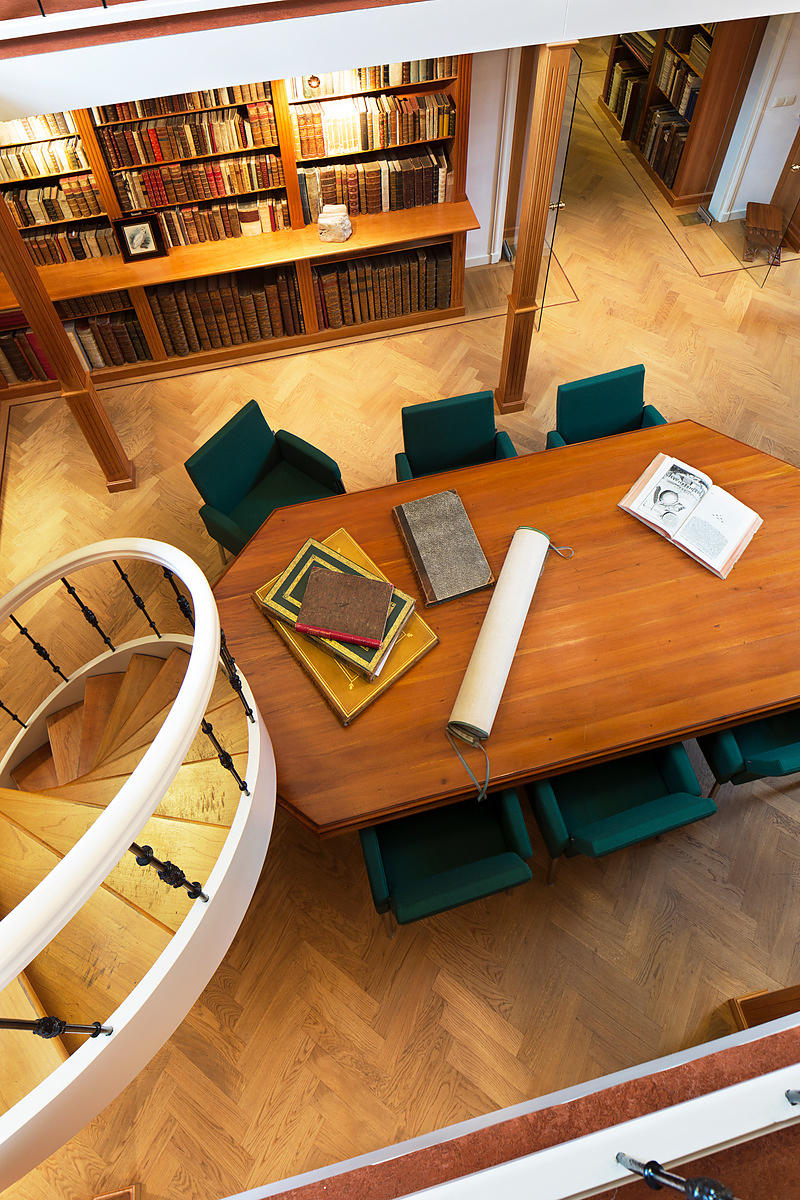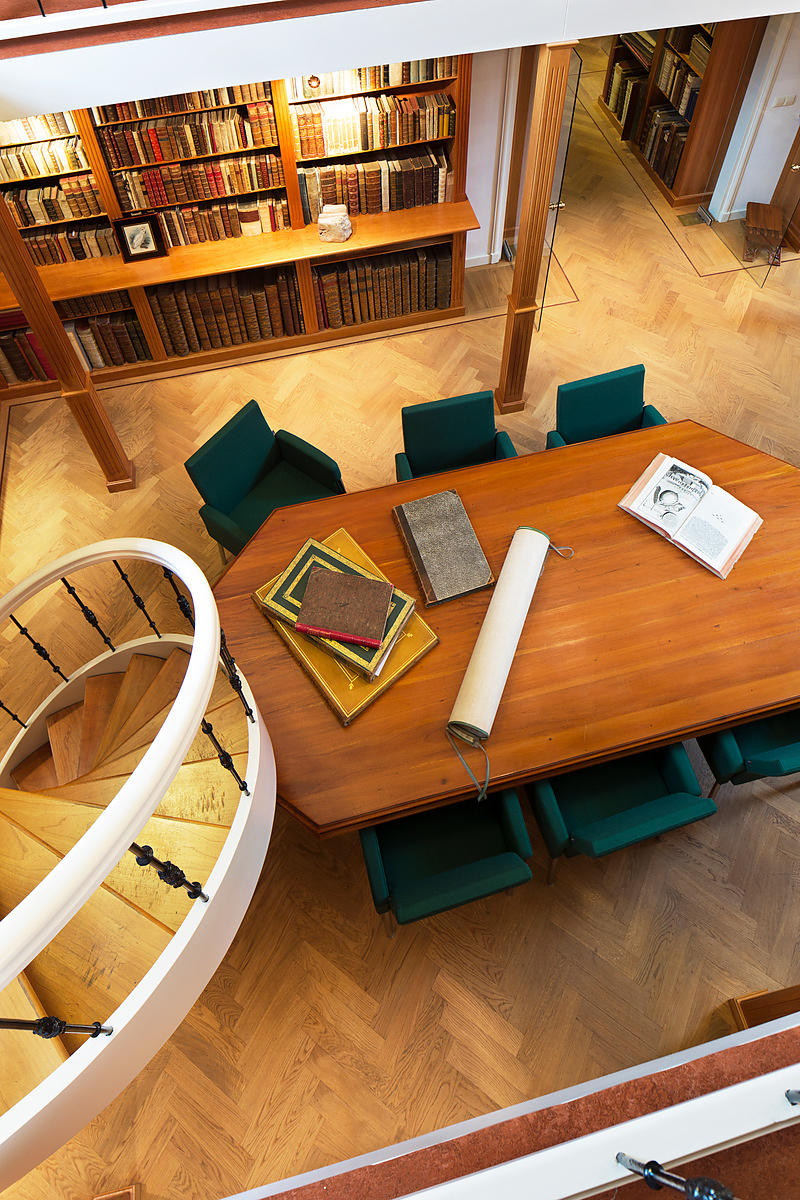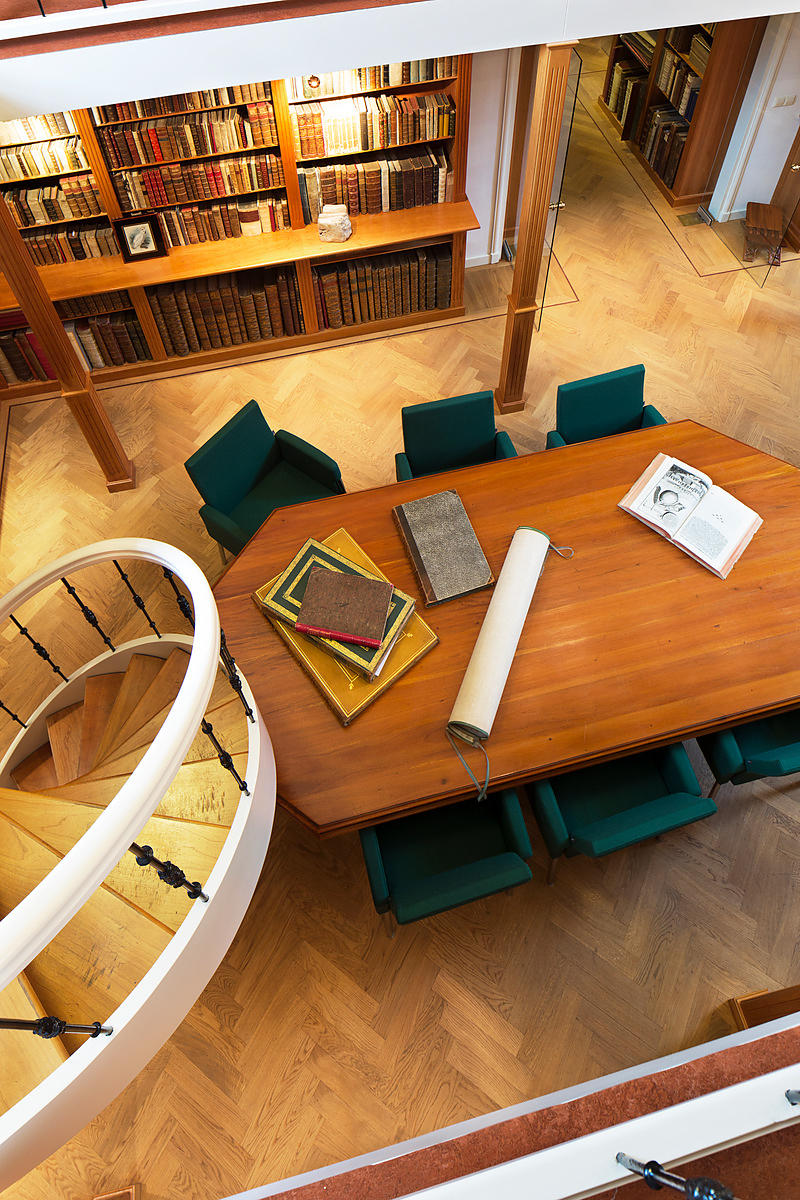 [CHINA - WATERCOLOUR].
[Album with 12 Chinese watercolours].
[China, 19th century]. Oblong album (23.5 x 33.5 cm) with 12 delicate gouache and watercolour paintings on so-called rice paper (each ca. 19 x 28 cm), mounted on the album's leaves, each painting framed with strips of blue silk ribbon backed with paper attached at the corners. Embroidered binding (1917 or earlier), green braided ties. [12] ll.
€ 4,800
An album with 12 vibrantly coloured "pith paintings" showing Chinese junks and other boats, each mounted on a verso (so that the book opens from what in a western book would be the back). Chinese texts appear on the flag of the first boat and stern of the fifth. Pith paintings, often depicting scenes from daily life, flowers, birds or butterflies, were most popular from the 1830s to the end of the century. Parts of the image are painted with a thick layer of gouache (some parts matte and some parts glossy) that sits on the surface of the velvety paper while the watercolour soaks in, giving a distinctive texture and three-dimensional quality. Typically small and fragile, these subtle watercolours were created for the export market to meet the increasing demand for inexpensive souvenirs. There was a flourishing trade in the miniatures, until they were superseded by the less expensive picture postcard. They are painted on what is usually called "rice paper", now sometimes "pith paper", which is neither paper nor made from rice. It is a thin layer of pith cut with a knife from the plant Tetrapanax papyriferum, related to ginseng.
With small tears or holes in a few paintings, mostly in the corners and affecting only the open water or sky of the background, some indentations in the paper across the sky, occasionally touching the rigging of a boat, minor spotting, first album leaves and paste-down with marginal waterstains, overall in good condition. A lovely album of brightly coloured Chinese pith paintings of boats.
Related Subjects: