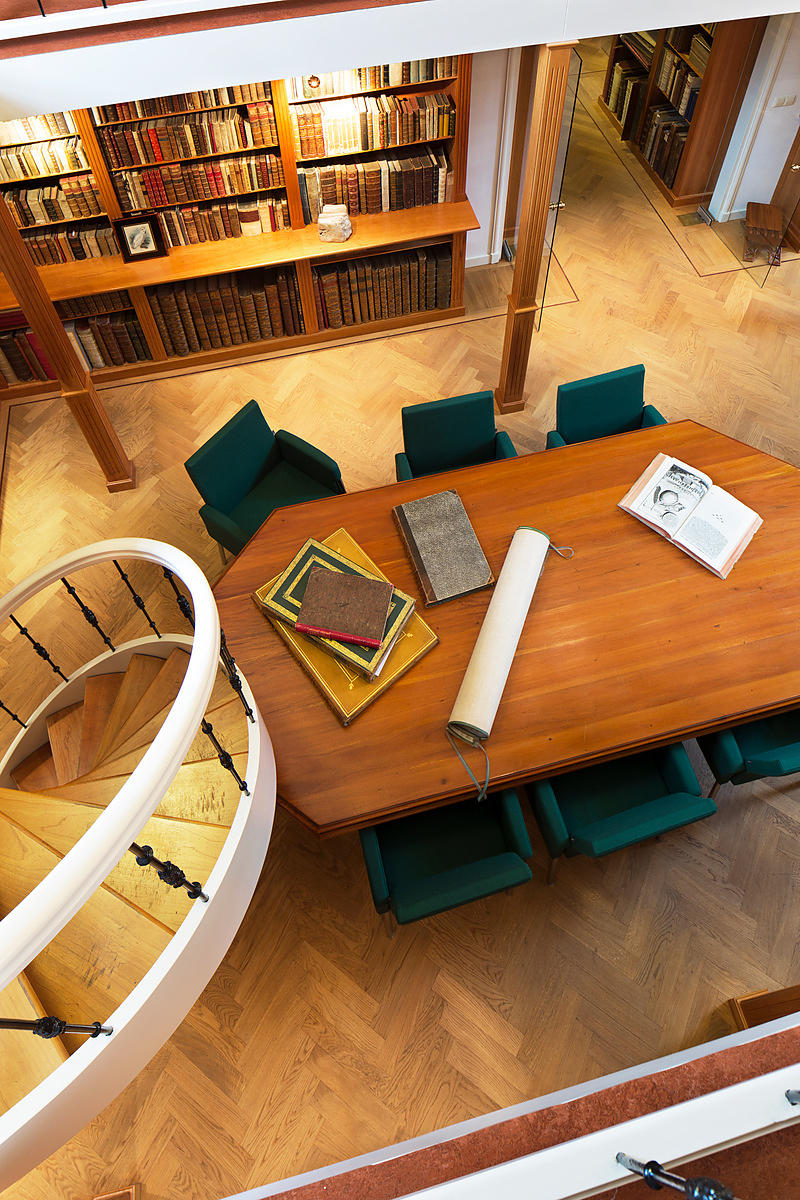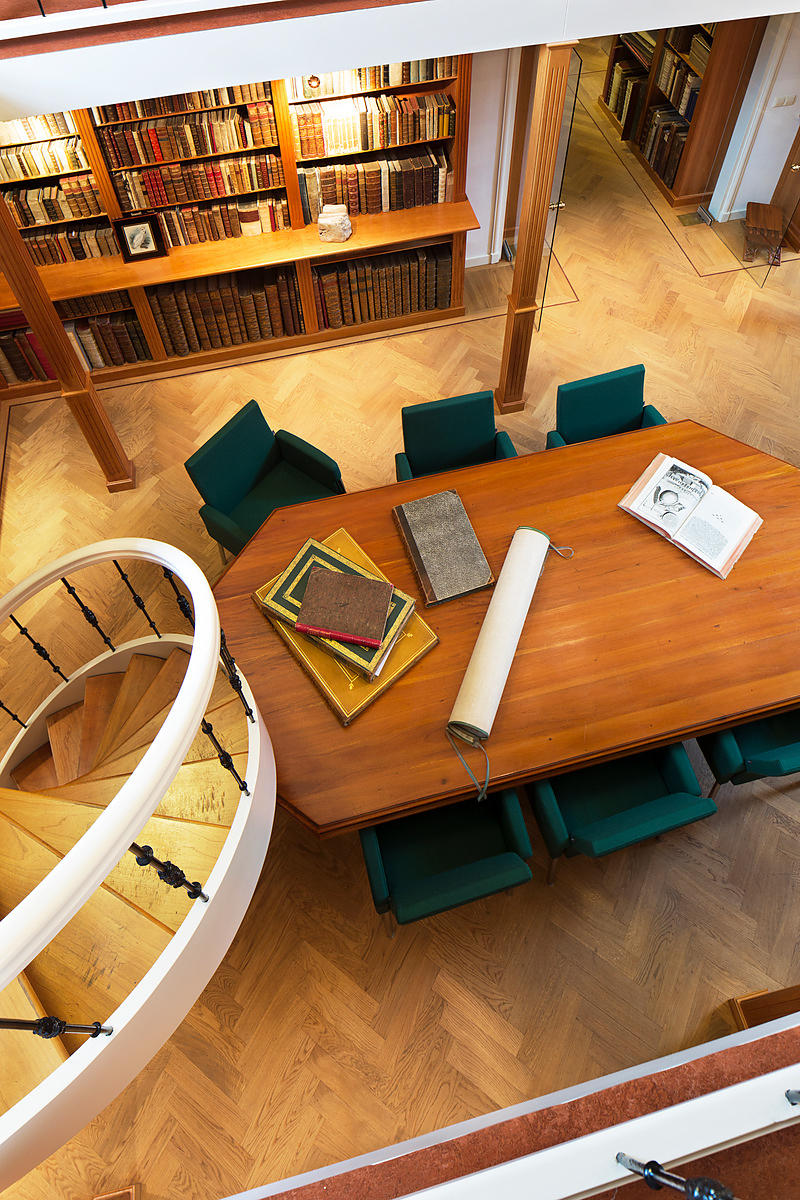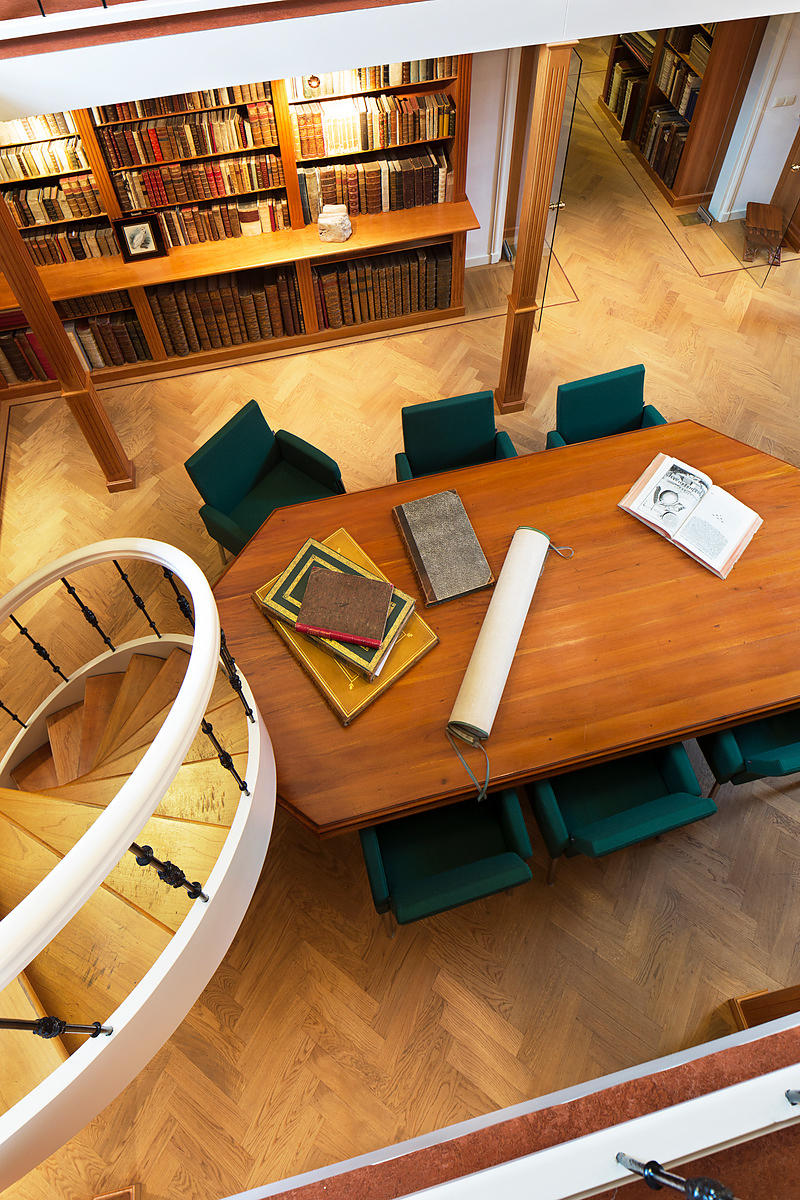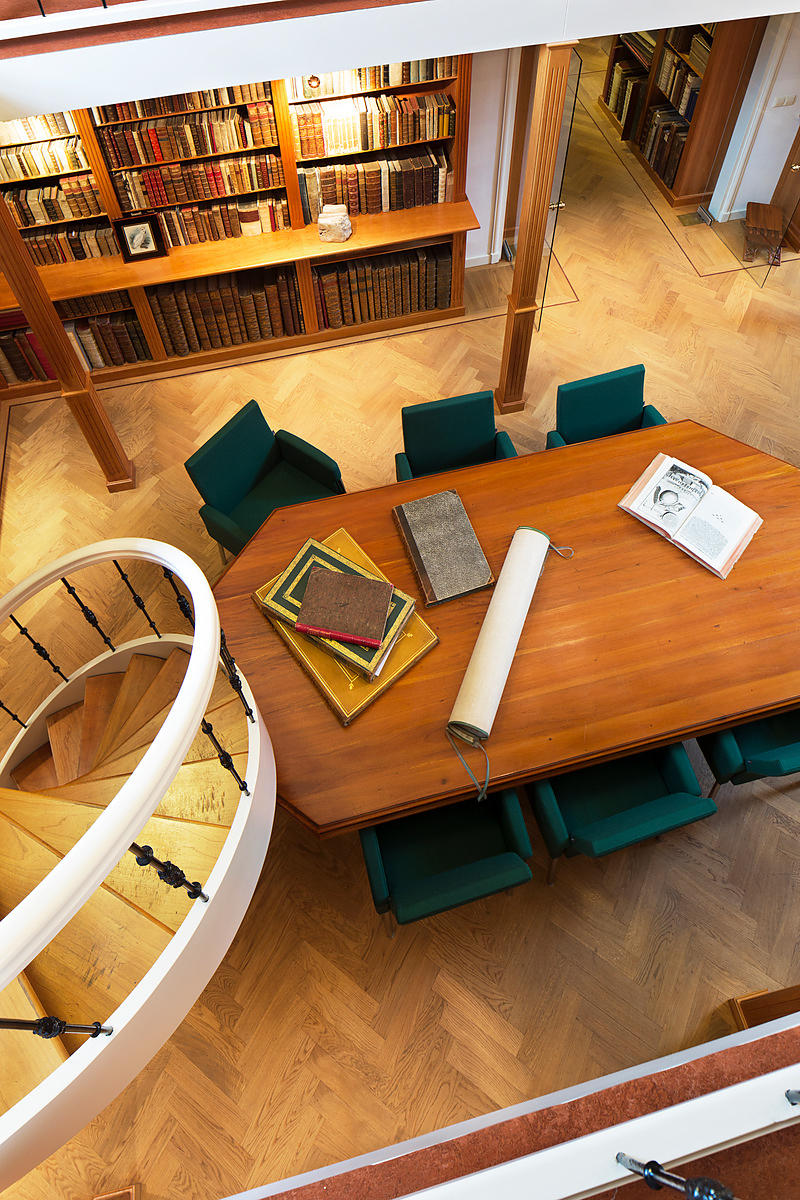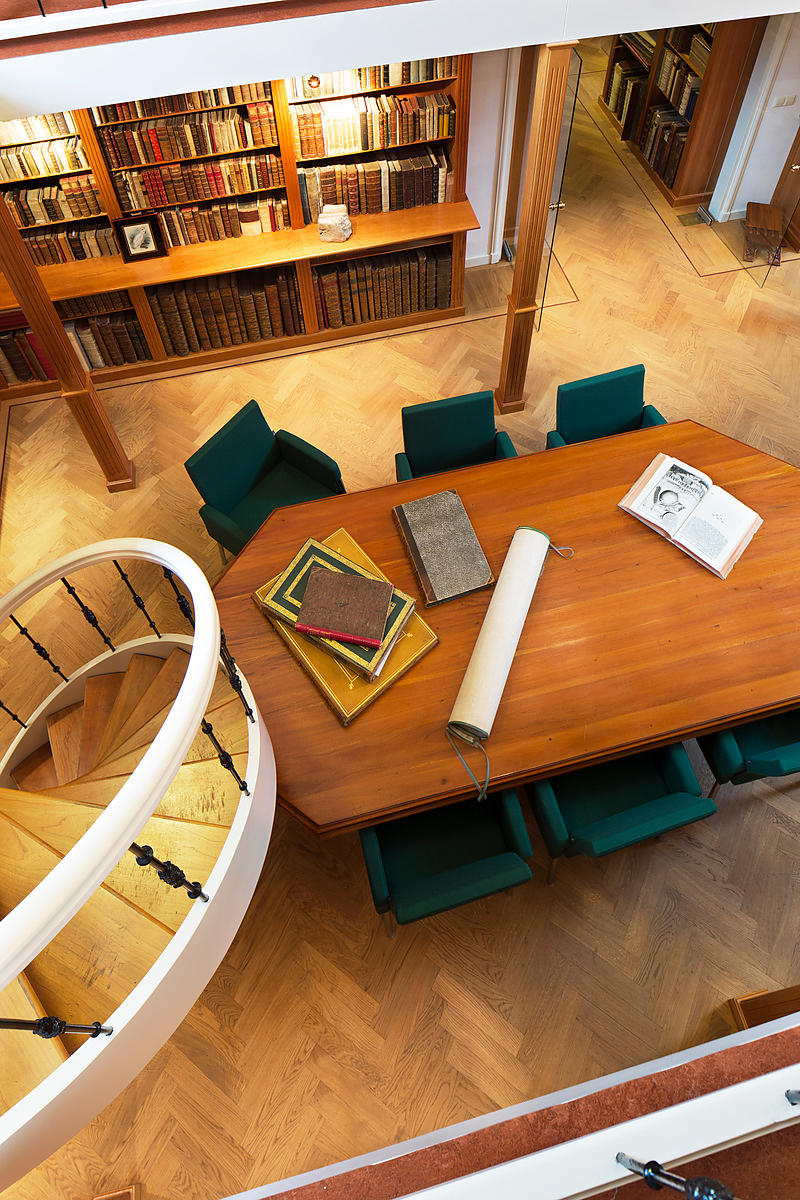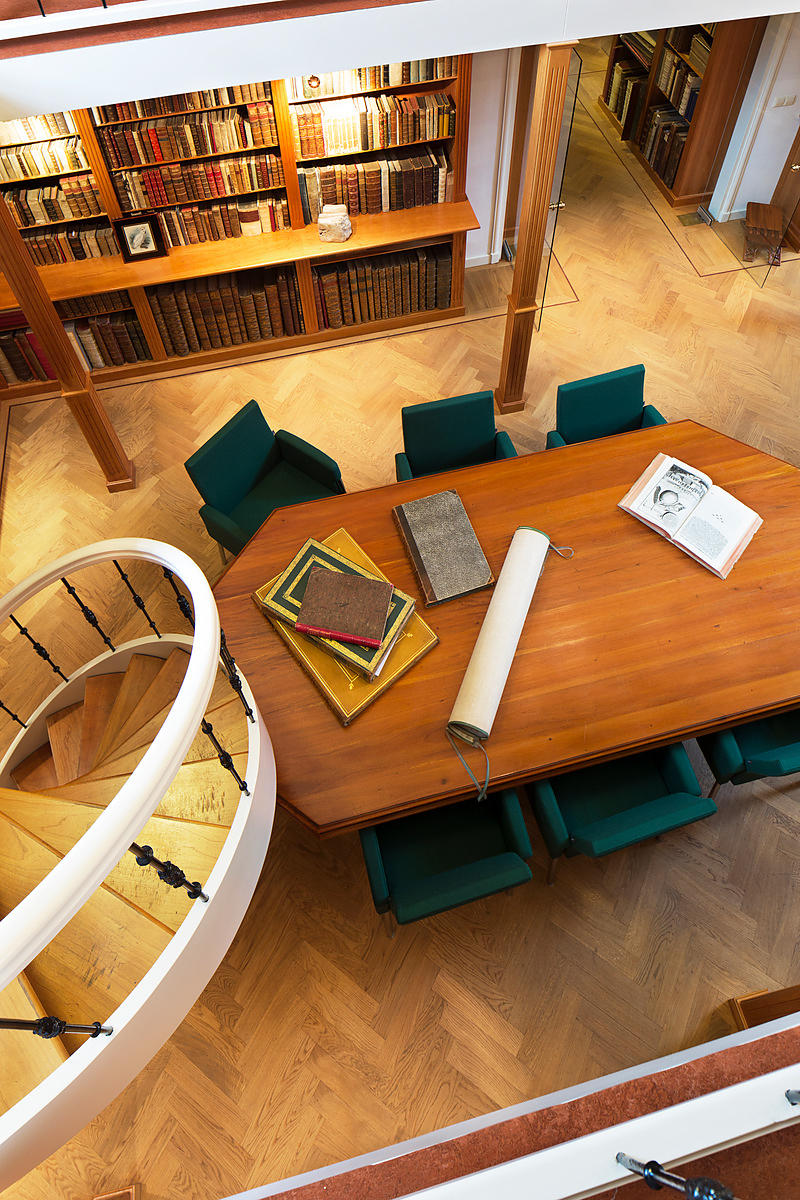 [COLLAERT, Adriaen?].
[The five senses:] Visus ... Gustus ... Tactus ... Olfactus ... Auditus.
Antwerp, Jan Adriaensz. Collaert, [ca. 1618/28]. Large 24mo(?) album (14.5 x 10.5 cm). A complete series of 5 engraved prints on vellum (13 x 8.5 cm; oval image 10 x 7.5 cm) each illustrating one of the five senses with a female figure. Richly and very beautifully coloured by a contemporary hand, in colour gouaches (red, blue, purple and green), extensively highlighted with gold. Each print mounted on a paper leaf in a small album. Green silk (ca. 1820?) over flexible boards.
€ 32,500
A very rare complete set (only the second known to survive) of a print series of the five senses, attributed to the Antwerp artist-engraver Adriaen Collaert (ca. 1560-1618), printed on vellum, beautifully coloured with gouaches and extensively highlighted with gold. Each print shows an oval three-quarter-length portrait of a seated female figure, richly dressed. The series has no printed title, but the title of each print is engraved below the oval: "VISVS." (sight), "GVSTVS." (taste), "TACTVS." (touch), "OLFACTVS." (smell) and "AVDITVS." (hearing). Each shows a situation that clearly alludes to the relevant sense, though in many cases one can also find secondary allusions. Some of the iconography is borrowed from Collaert's earlier and more common series on the five senses (New Hollstein 1367-1371) but the scenes are completely different. The prints are not numbered, but "Visus" must have been intended as the first, for only it has an imprint: "Ioan. Adr. Collaert excud", indicating that the series in its present only known state was published after Collaert's 1618 death by his son Jan Adriaensz. (Jan III) Collaert (1591-1628). The rich bright colouring and extensive gold highlighting in the present set adds to the already luxurious feel of the clothes, jewellery and furnishings.
The vellum of the first print is slightly wrinkled and there is a small hole just outside its oval; each of the other four has a faint rectangular shadow above the figure's head (so affecting only open space or the oval border); some have tiny pin pricks or other very minor defects far outside the oval. All five remain in very good condition.
New Hollstein: the Collaert dynasty VI, 1379-1383 (1 copy) and for Adriaen & Jan Collaert also I, lv-lxvii & lxxi-lxxii.
Related Subjects: