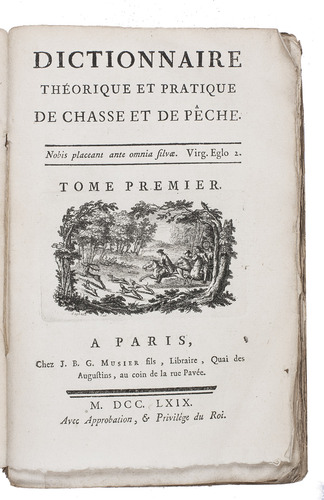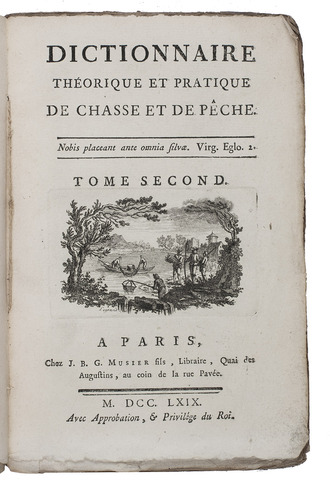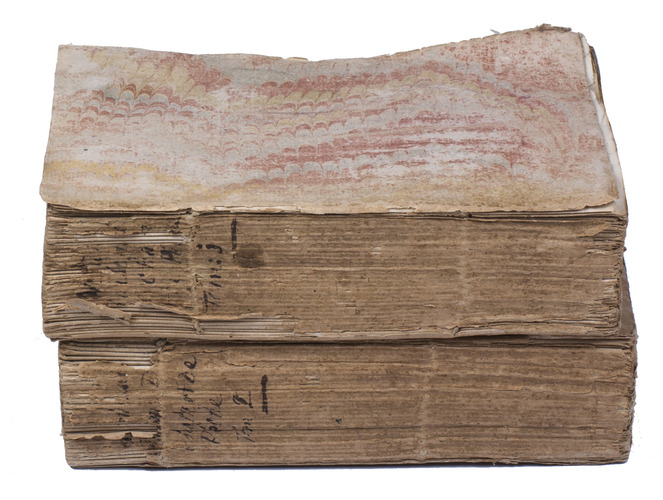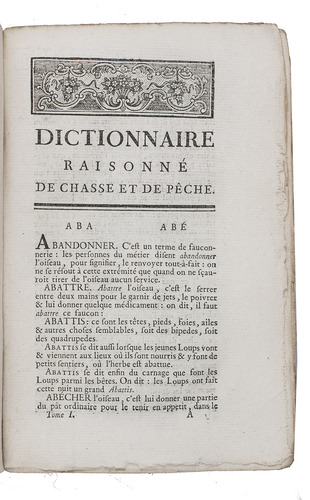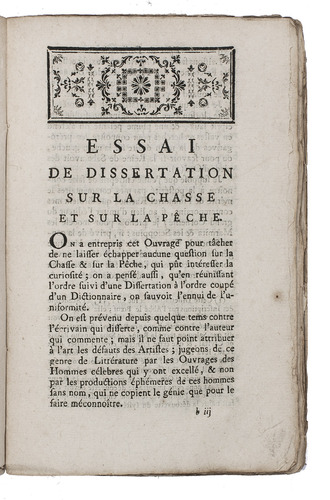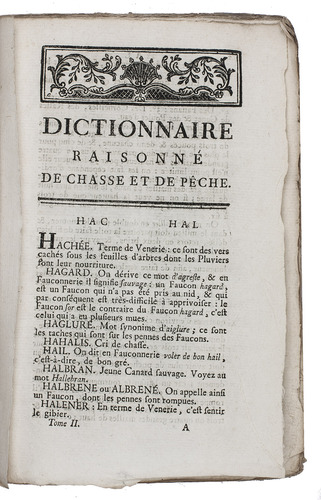 [DELISLE DE SALES, Jean-Baptiste-Claude].
Dictionnaire théorique et pratique de chasse et de pêche.
Paris, Son of J.B.G. Musier, 1769. 2 volumes. 8vo. With a small engraved illustration on the title-page of each part, one showing a hunting scene, the other a fishing/angling scene. Contemporary marbled paper wrappers. [3], [1 blank], LVII, 58-60, 1-75, [1 blank]; [3], [1 blank], 510, [5], [1 blank] pp.
€ 350
First edition of a hunting and fishing (including angling) dictionary, listing numerous terms and animals, by the French Jean-Baptiste-Claude Delisle de Sales (1741-1816). It describes how to lure, catch and kill various animals (birds, mammals, fish), giving advice on setting up traps and choosing the right bait. It also includes a list of authors on which Delisle de Sales based his work, including Aristotle, Belon, Buffon, Gesner, Pliny and many others, and an extensive preface.
Only an occasional small spot, in very good condition, wholly untrimmed. Paper wrappers heavily worn along the spine, front wrapper of first volume detached. Schwerdt I, p. 137; Thiébaud 260.
Related Subjects: