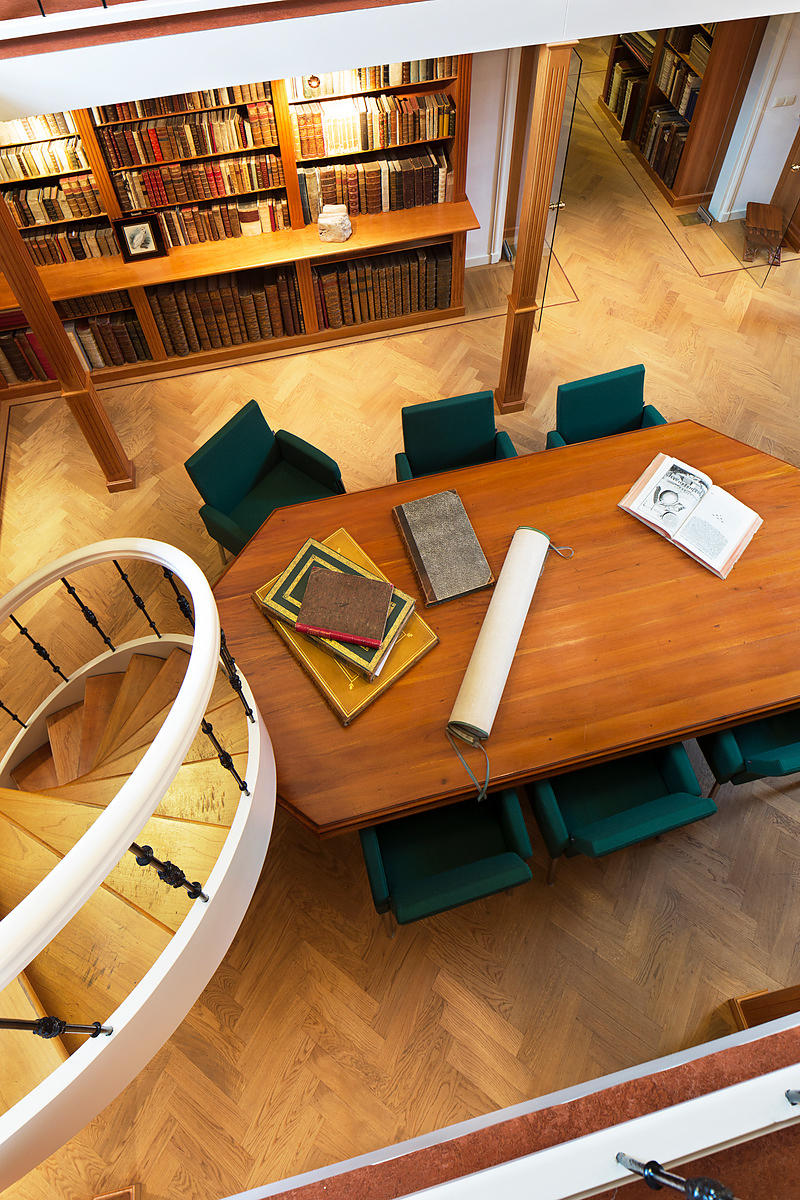 LIPS, Johann Heinrich.
Die Küste Coromandel.
[Zürich, 1803]. Pen drawing (10.3 x 6.3 cm) in grey ink with washes on paper (12.5 x 8.5 cm), signed by the artist in the lower right corner of the illustration and with the title in pencil in the lower margin. The whole mounted on a larger paper leaf (with notes: "dessin no 522" and "Lips f." in ink), with a passepartout and in a gilt wooden frame.
€ 6,500
Skilfully executed pen and ink drawing by the notable Swiss draughtsman Johann Heinrich Lips (1758-1817), showing a naval officer on a tropical beach on the Coromandel Coast, being welcomed by four half-naked local women with their five children. In the background are three native men in a small rowing boat touching the beach. The present drawing was made for an illustration in Johann Georg Jacobi's Iris. Ein Taschenbuch für 1804 to accompany a text by Franz Xaver Schnetzler titled "Le Vaillant und Mungo Park" (pp. 157-184). The illustration was engraved by Lips himself and contains, besides the caption "Die Küste von Coromandel", the subtitle "Au seiner französischen Handschrift", suggesting the drawing was made after one found in a French manuscript.
Slightly browned along the edges of the paper (covered by the passepartout) and a few tiny specks. Otherwise in very good condition.
Cf. Andreas Klein, Johann Georg Jacobi (2012), 359; Nagler VIII, pp. 555-558; Thieme & Becker XXXIII, p. 279.
Related Subjects: