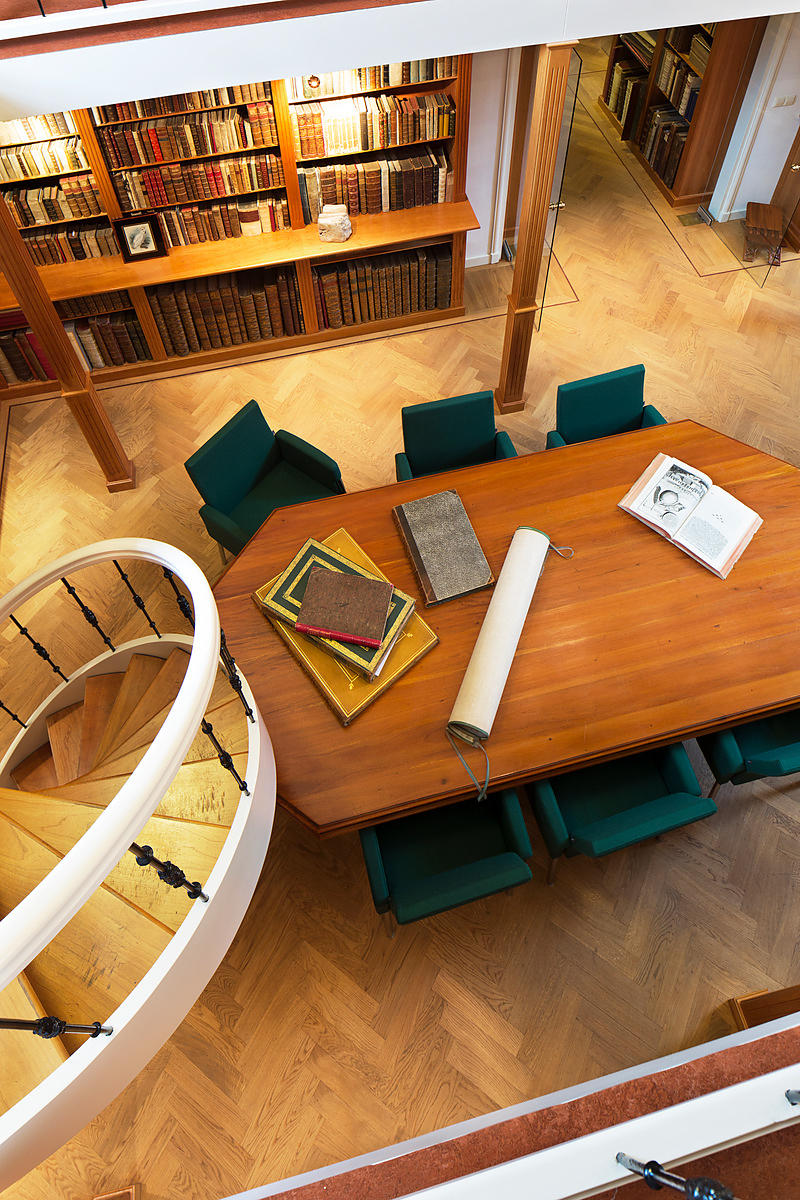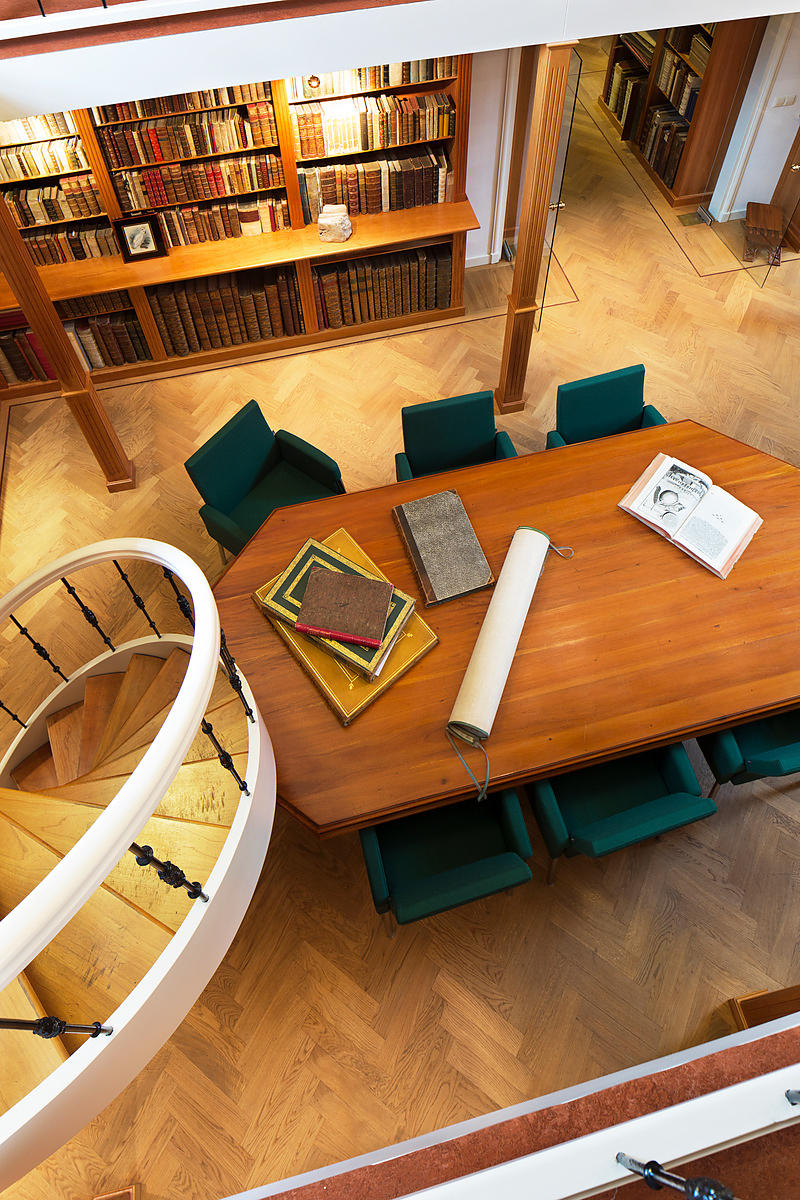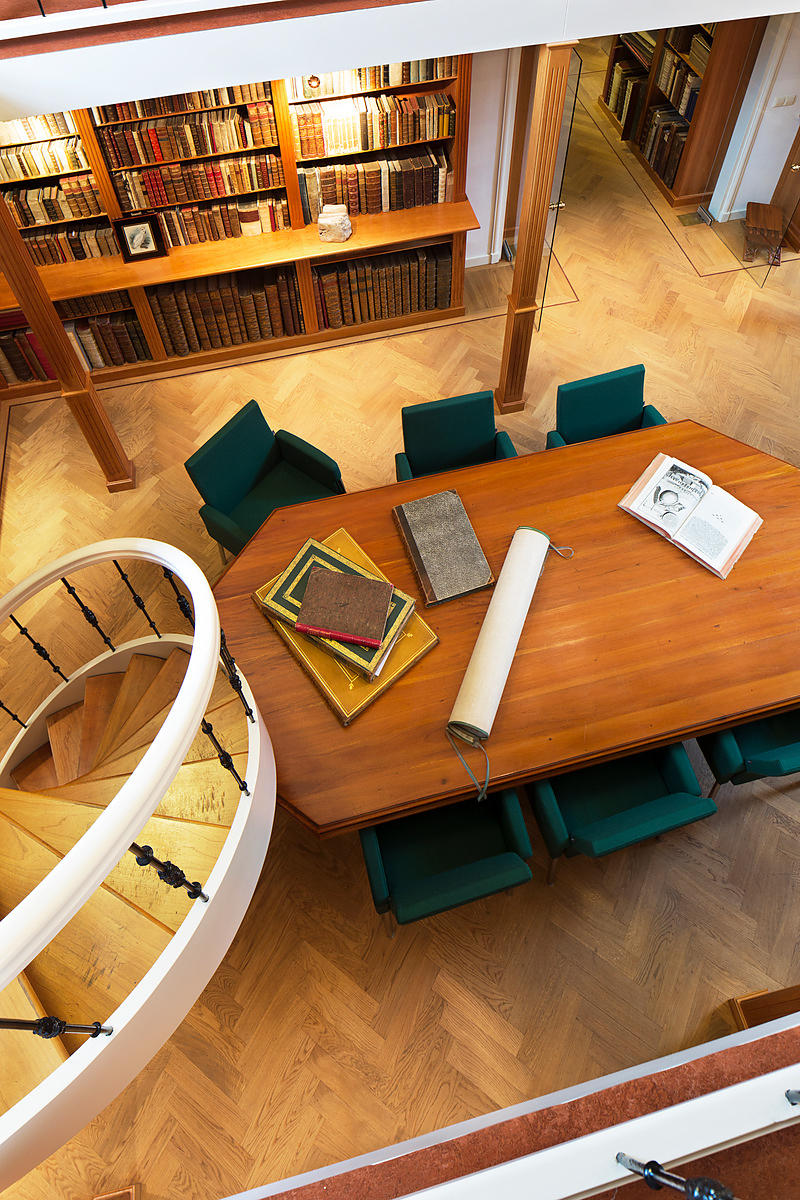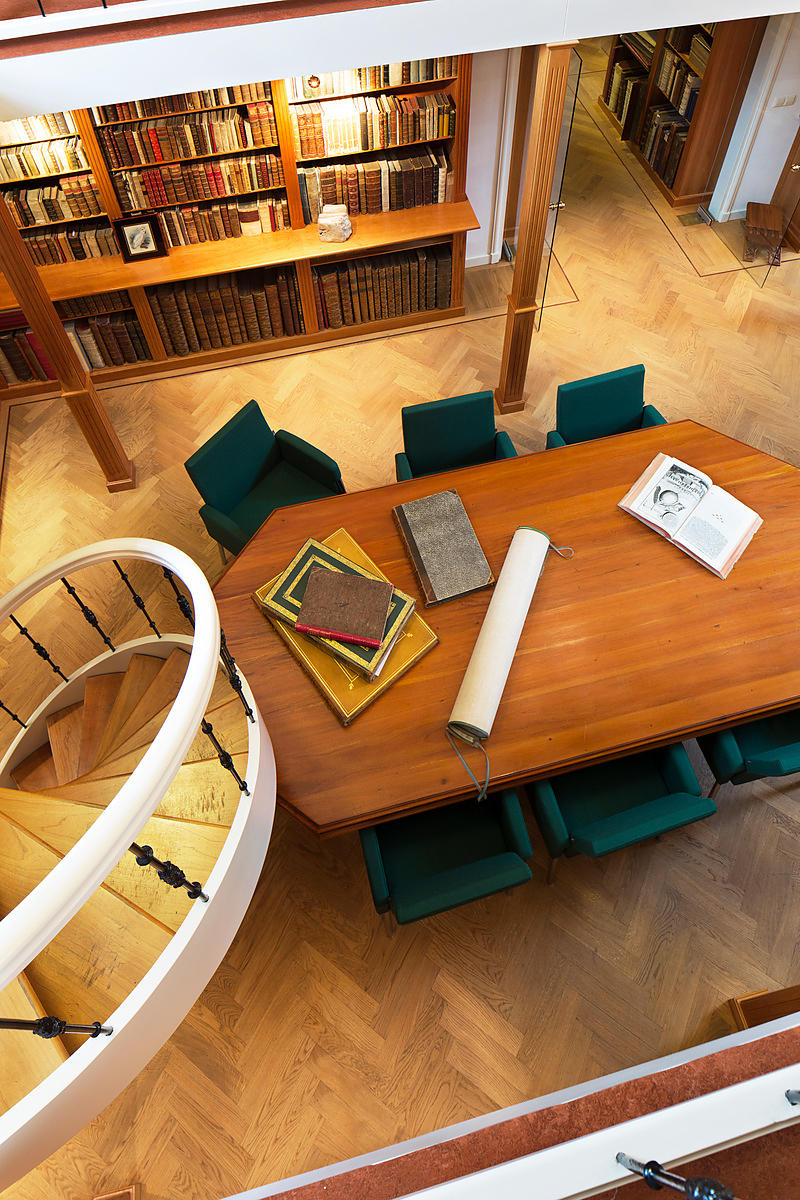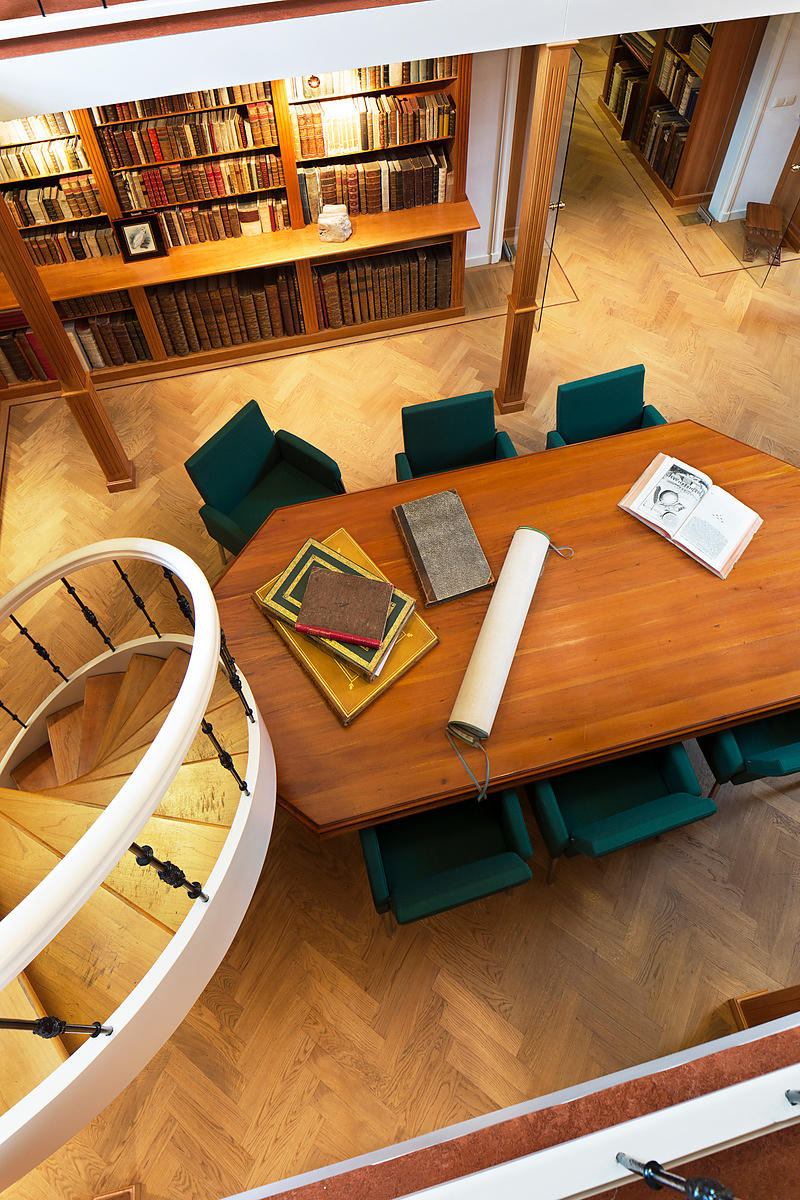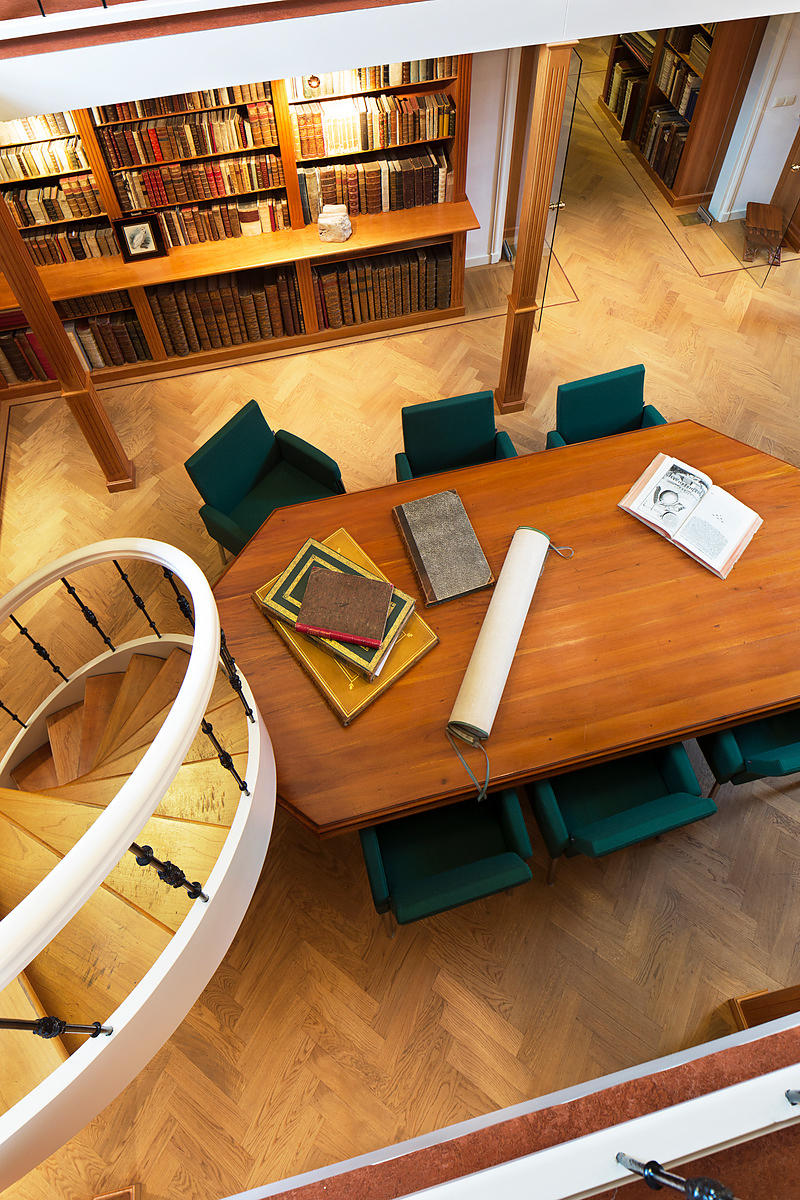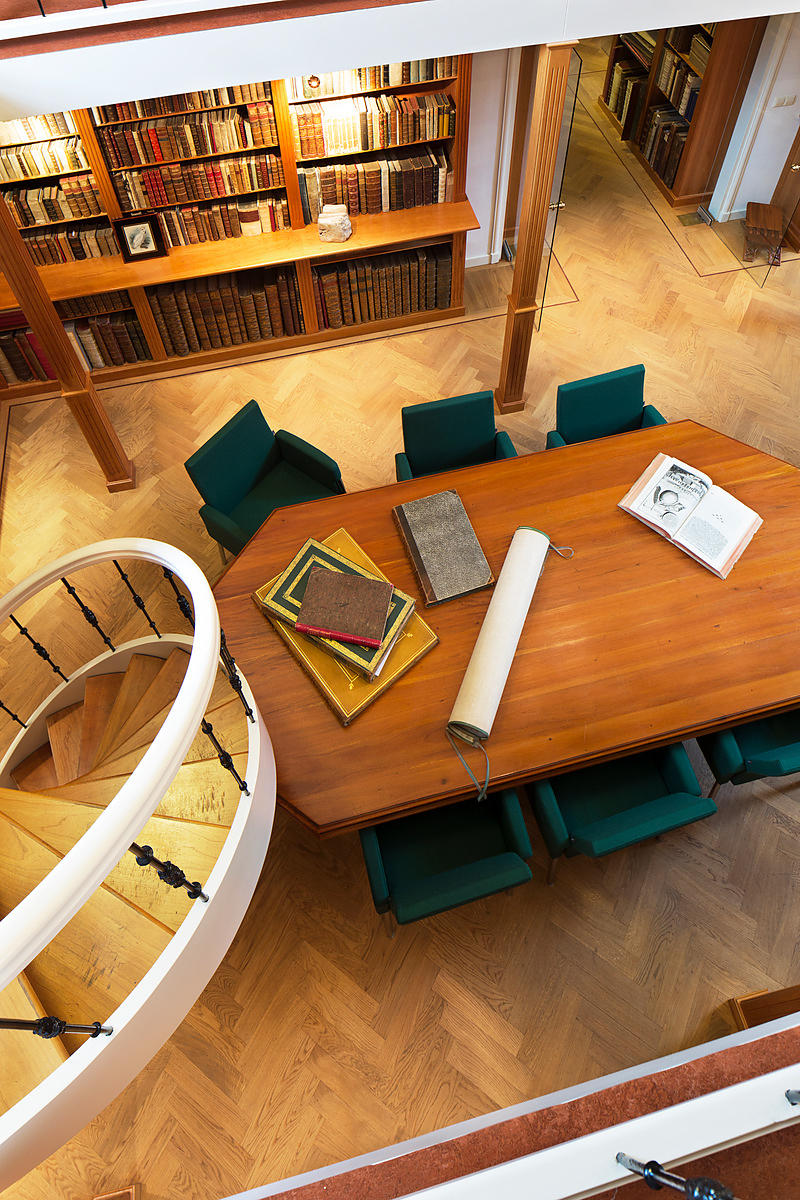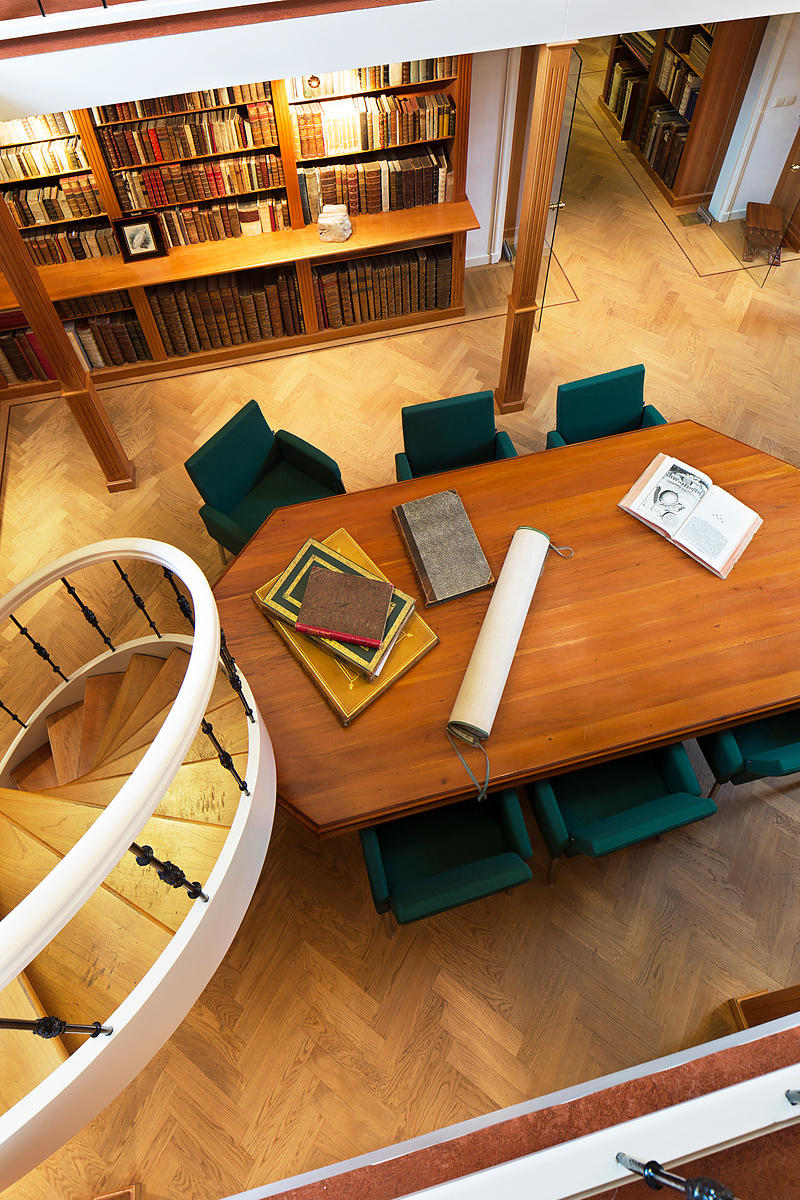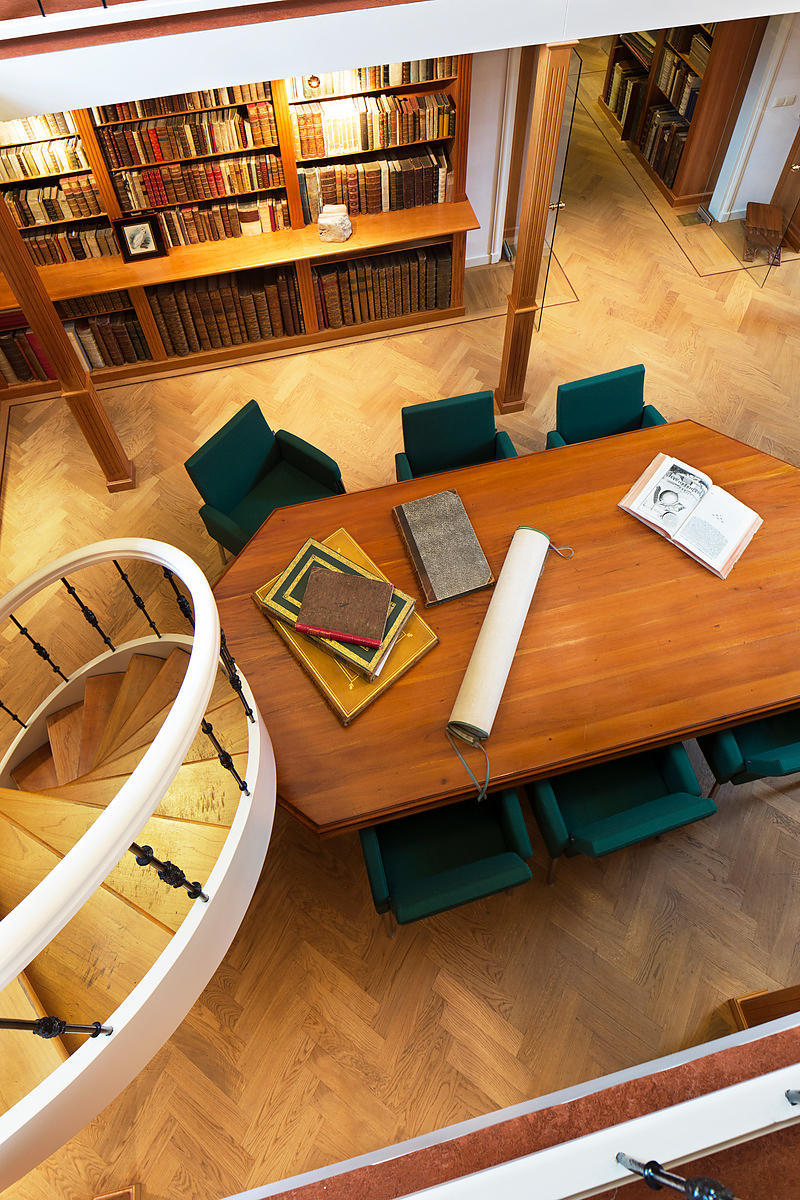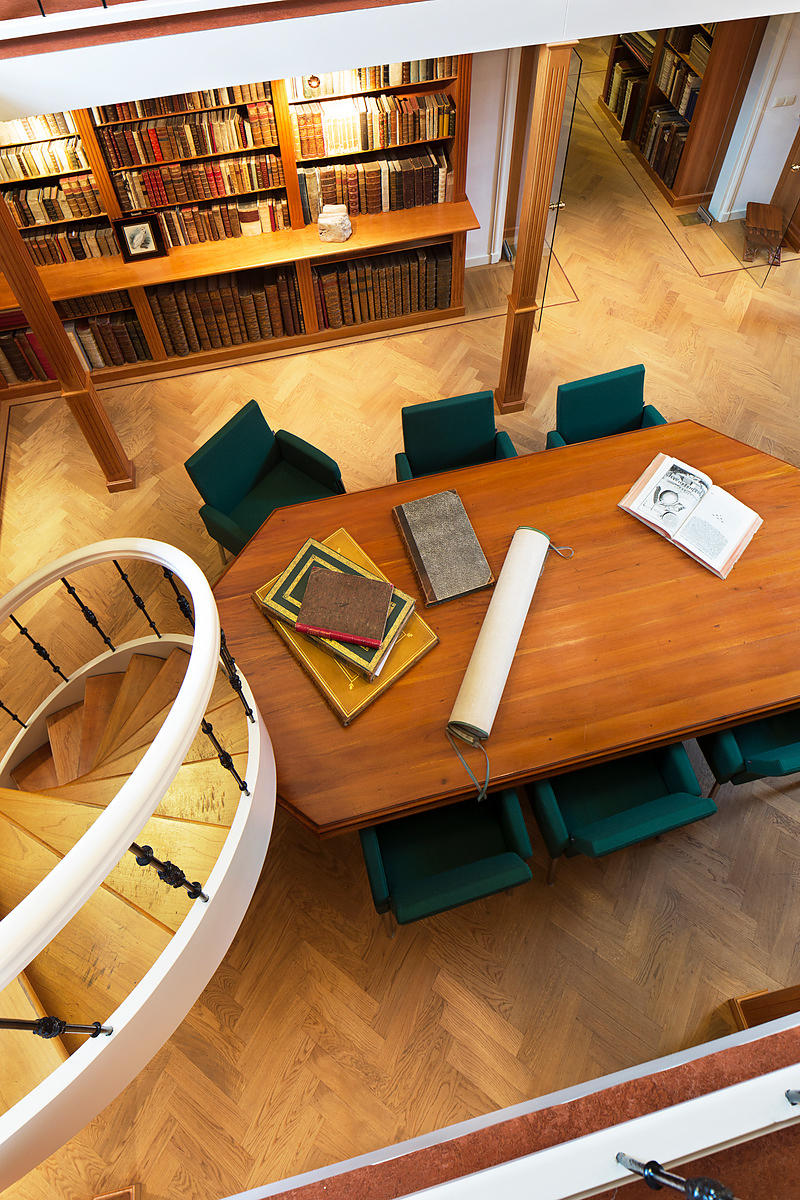 [DRAWINGS - MILITARY ARCHITECTURE].
[Binding title:] Zivil und Militärarchitektur.
[Germany?], 1748 [or a few years later]. Oblong Imperial folio (34.5 x 46.5 cm). A series of 63 leaves of pen and ink-wash drawings, each drawn on the recto in a thick-thin border (29 x 41 cm), with captions, headings, etc. in German in a gothic hand, foreign names and words in a Latin hand and titles in a Latin hand or lettered in roman capitals. Half red pigskin (ca. 1900), with title on the front board and spine.
€ 8,500
An extensive anonymous series of 63 large leaves containing finely executed pen and ink-wash drawings, primarily concerned with military architecture and fortifications, but also covering civil architecture (with special emphasis on the five orders of columns), mechanics, plain and solid geometry (including surveying), trigonometry (with applications to architecture and surveying) and artillery. It includes elevations, plans, sections, perspective views, explanatory diagrams, ornamental details and more. Some leaves have a single large drawing filling the page; others have numerous small drawings. Most of the 31 leaves in the part devoted to military architecture show fortifications, but it also includes colour-coded diagrams showing the arrangement of troops in camps. Many of the drawings are working drawings with scales. Altogether they form an entire course in architecture with an emphasis on fortification. Six of the fortification drawings have headings describing them as fortifications in the manner of well-known French, German and Dutch authors of similar published books of military architectural plates: Adam Freitag; Comte de Pagan; Nicolas-François Blondel and Leonard Christoph Sturm. Whoever bound the drawings ca. 1900 mistakenly dated them "1700", but the style of the drawings is clearly later and the tiny flag flying over the stonemason's on-site workshop on the first page bears the date "1748".
In very good condition, with only an occasional minor smudge, spot or small marginal stain. The binding is slightly worn but still good. A splendid series of military architectural drawings, most partly in colour, apparently never published.

Related Subjects: