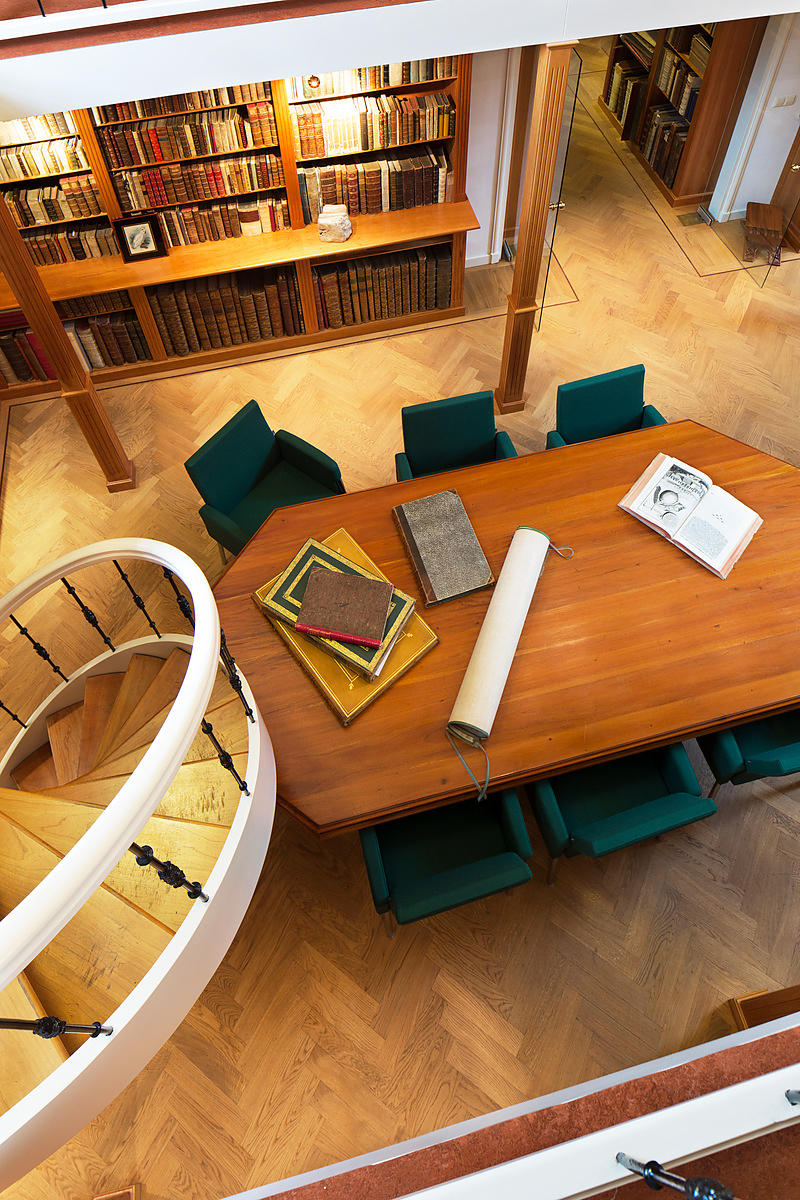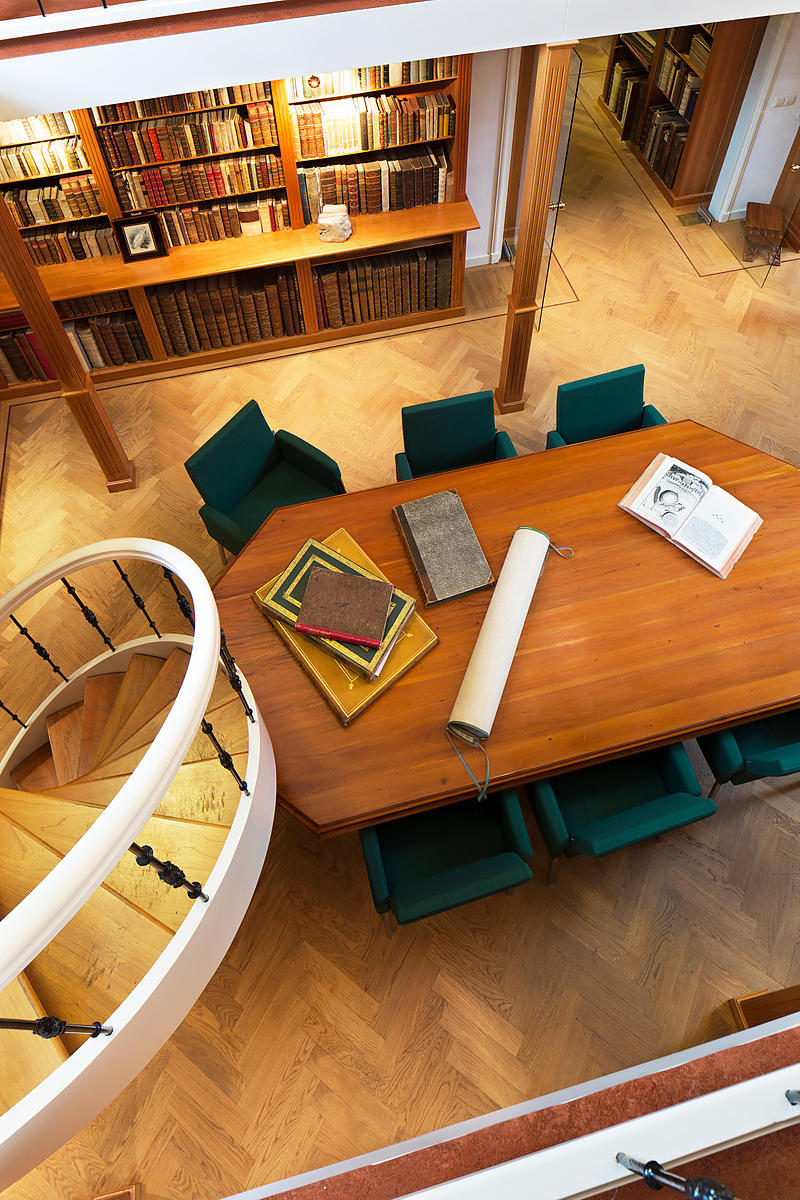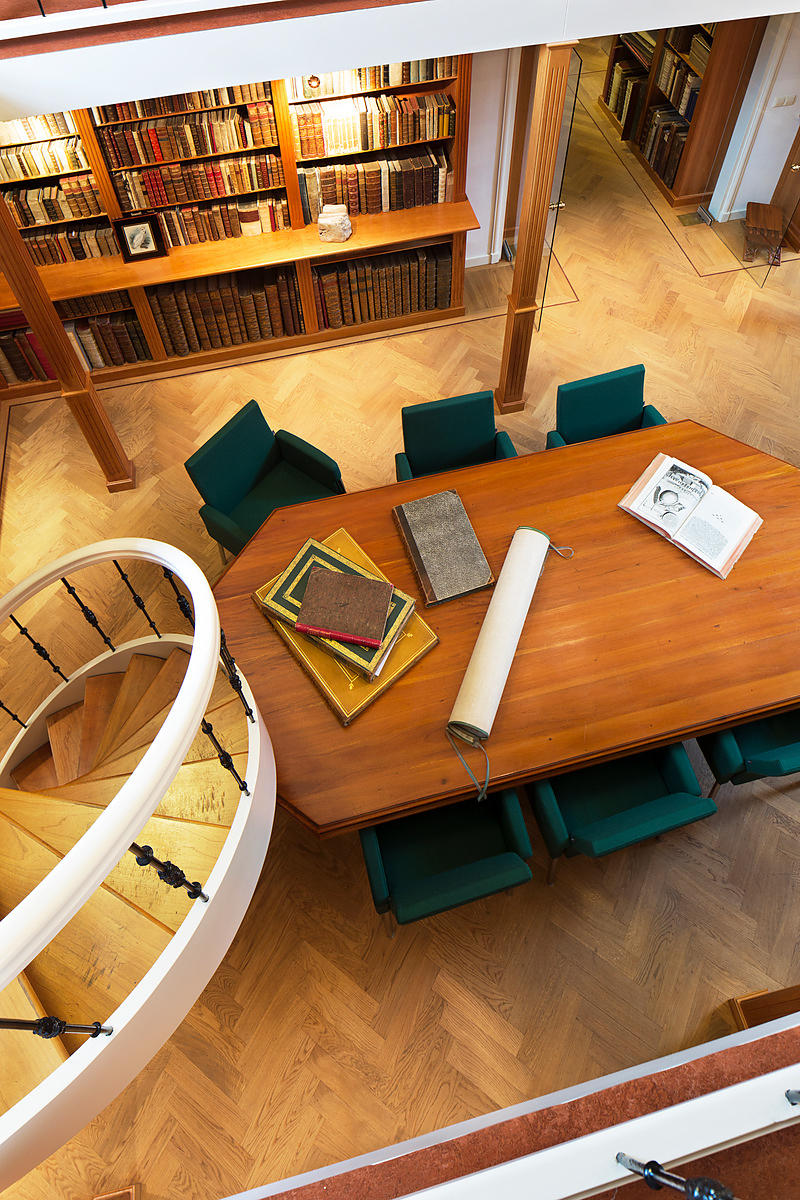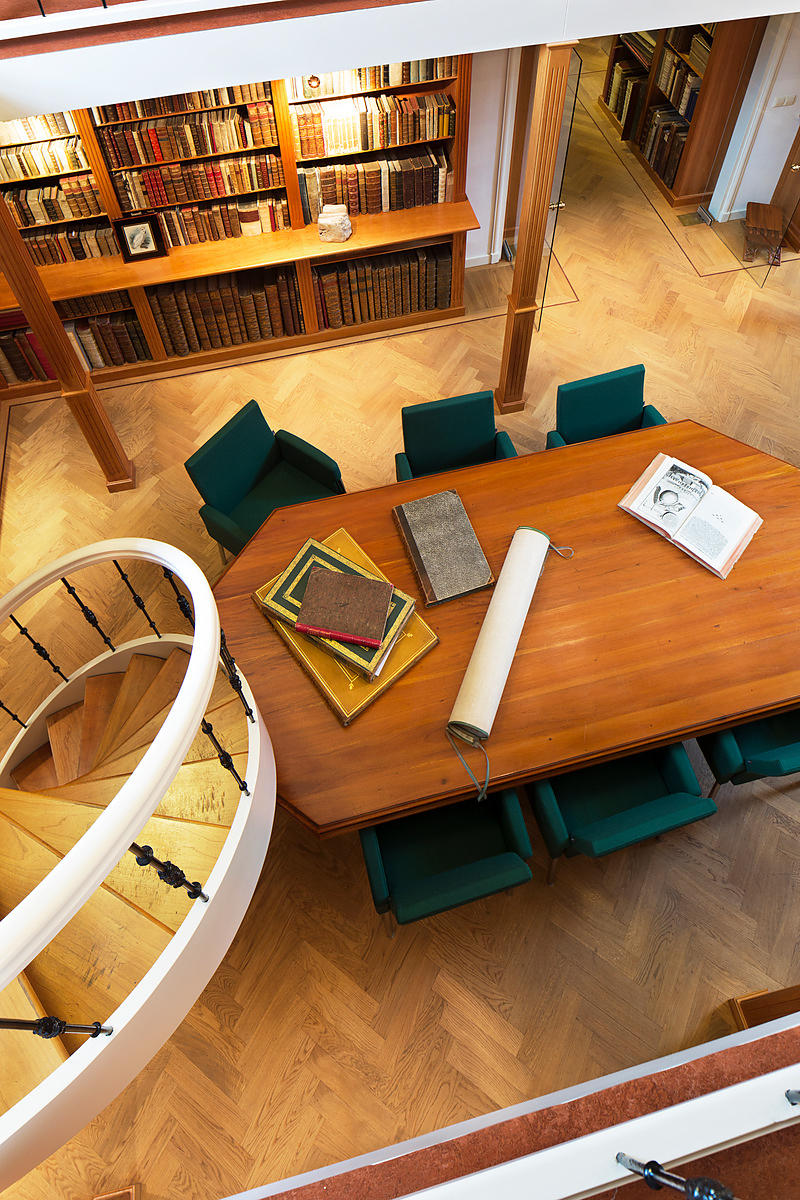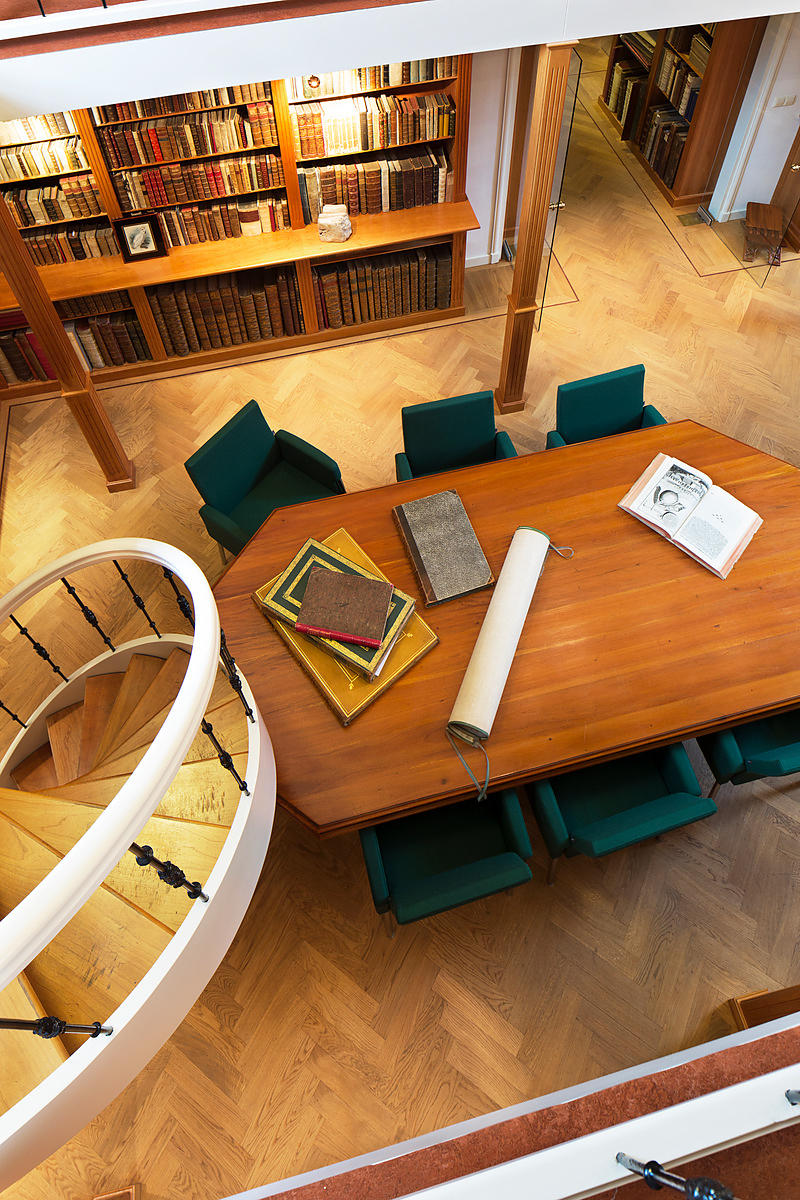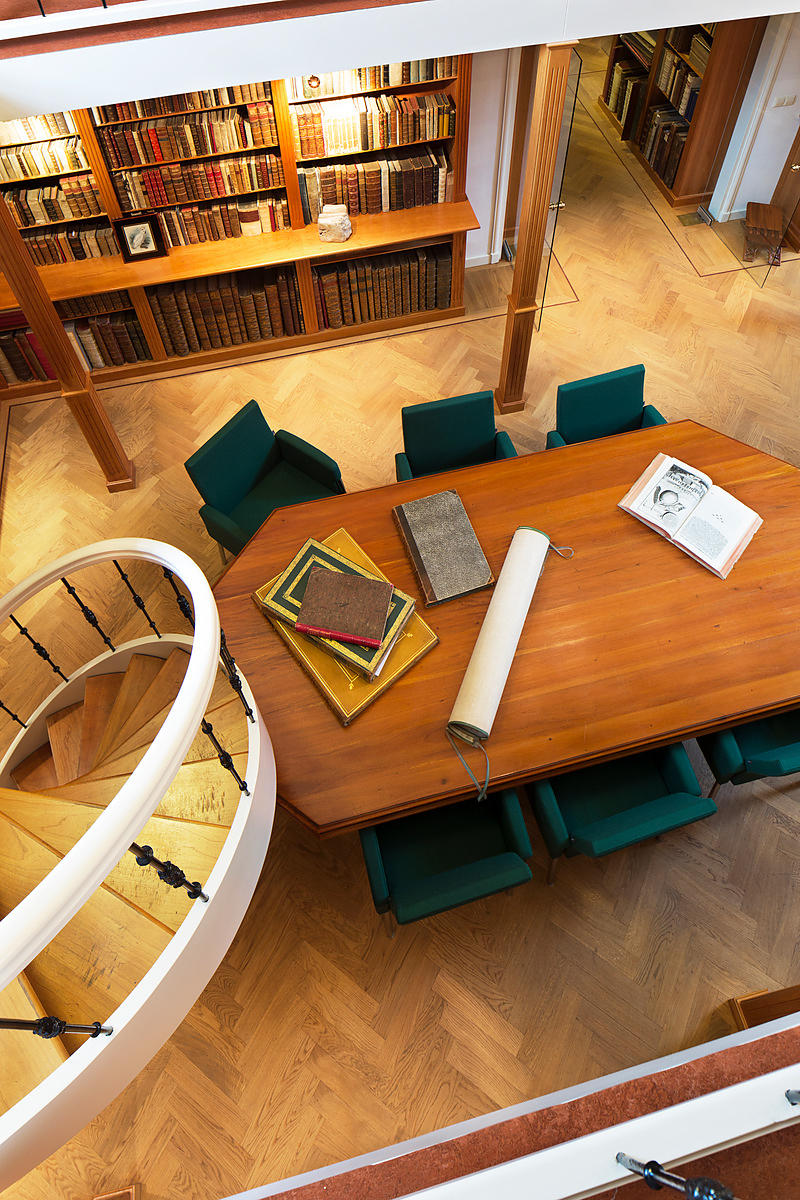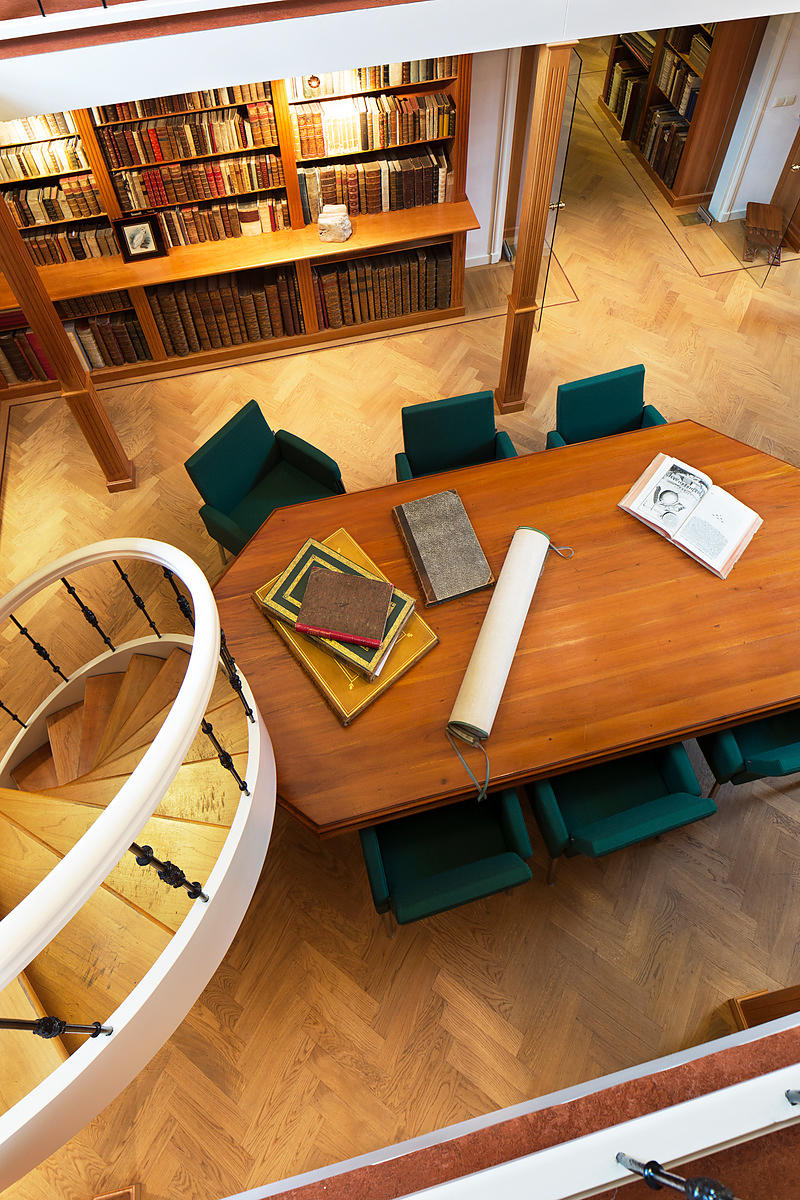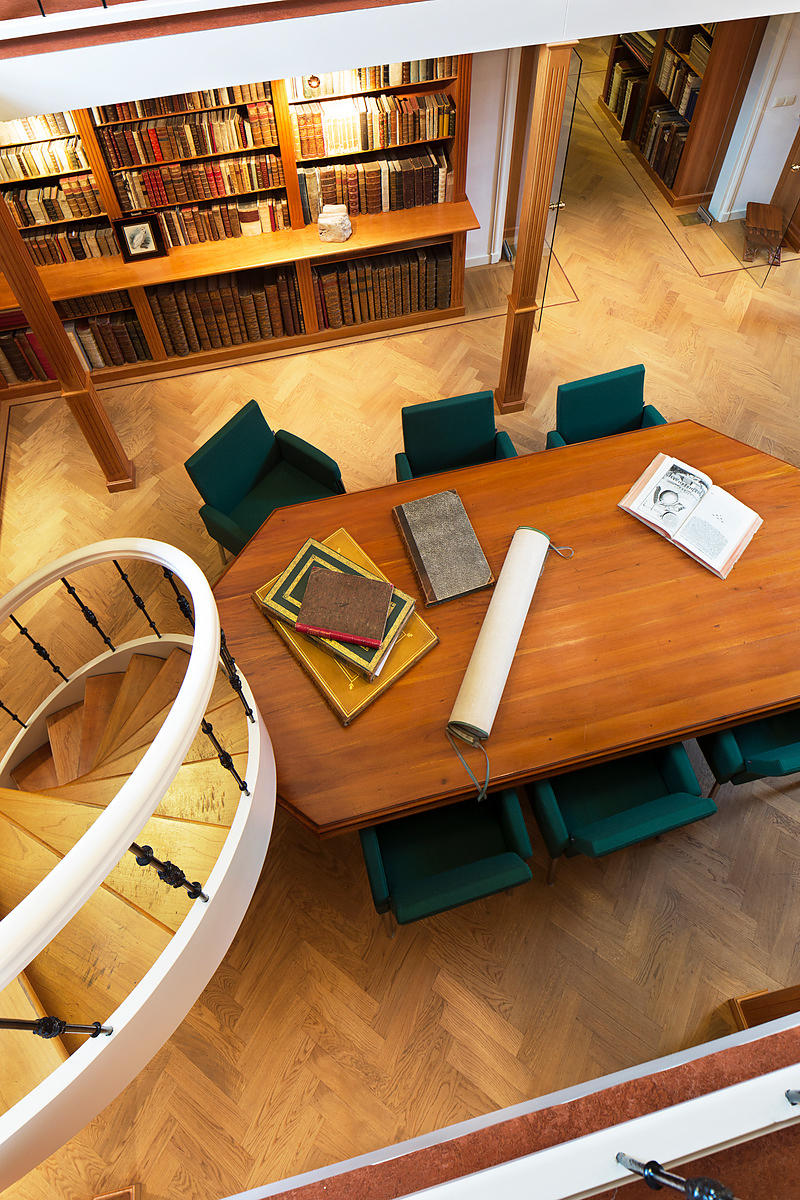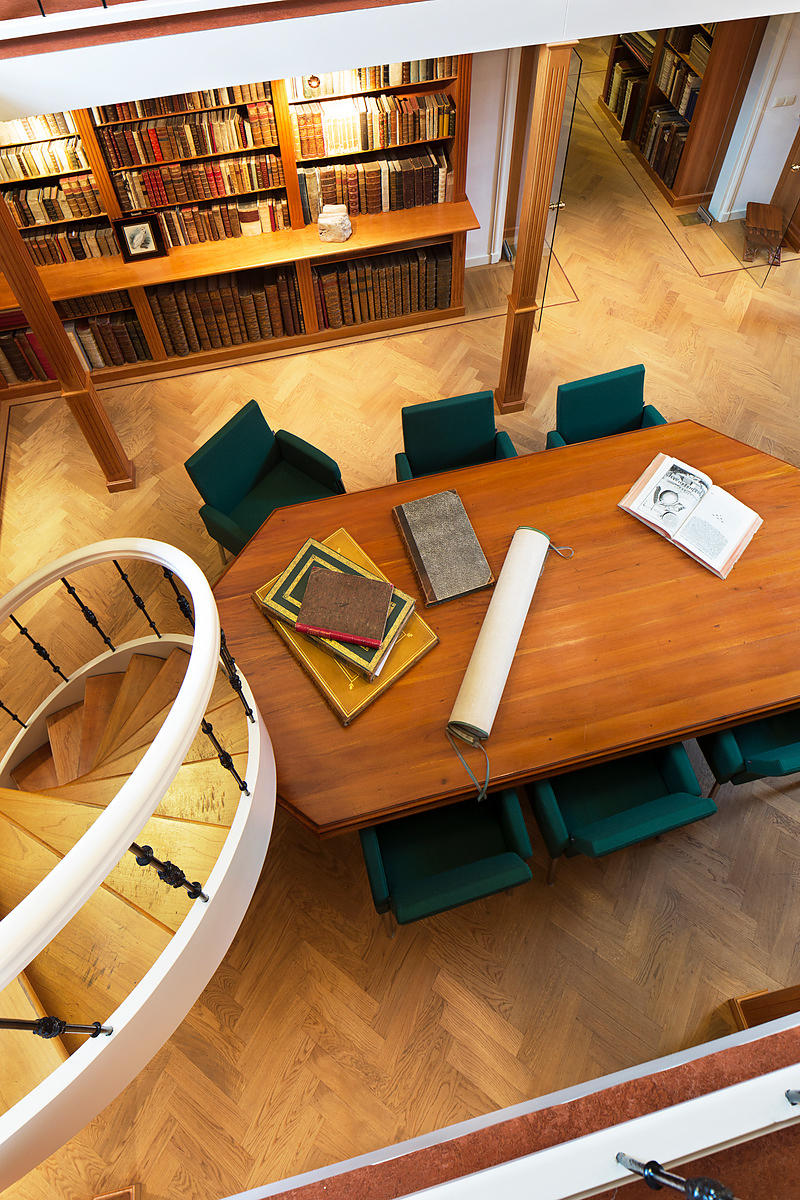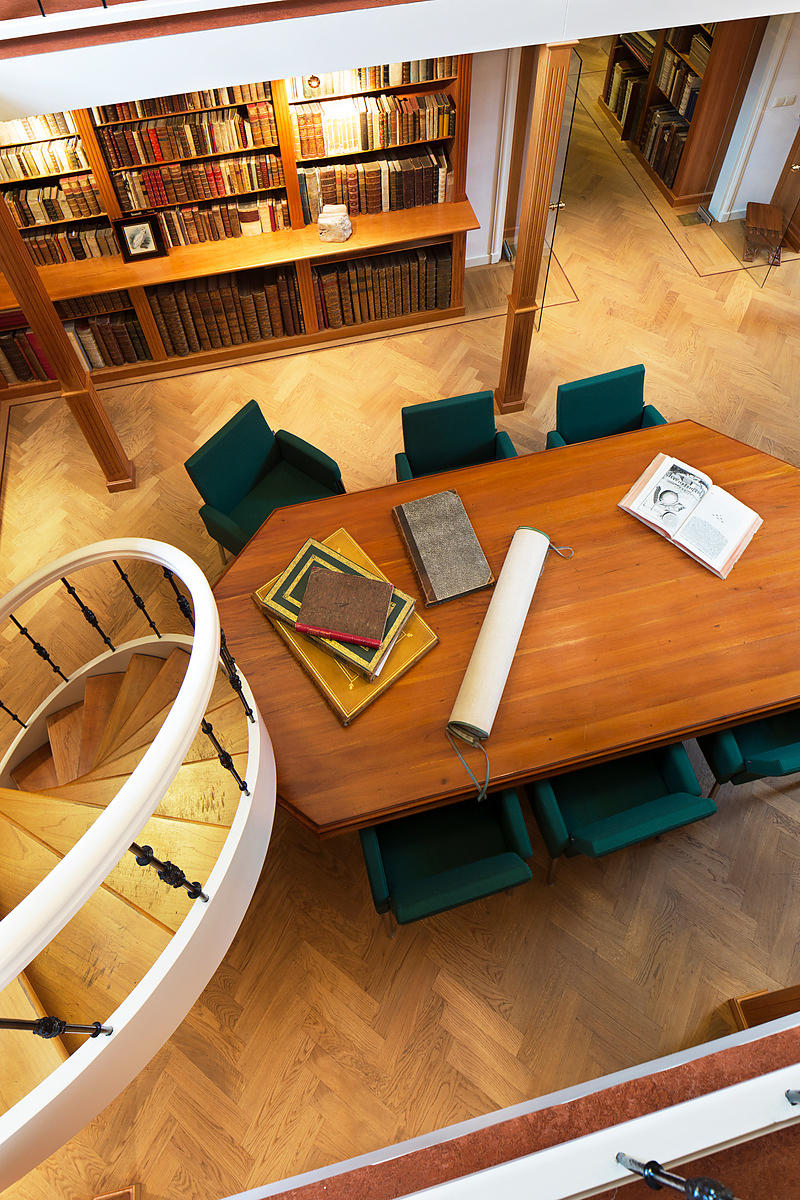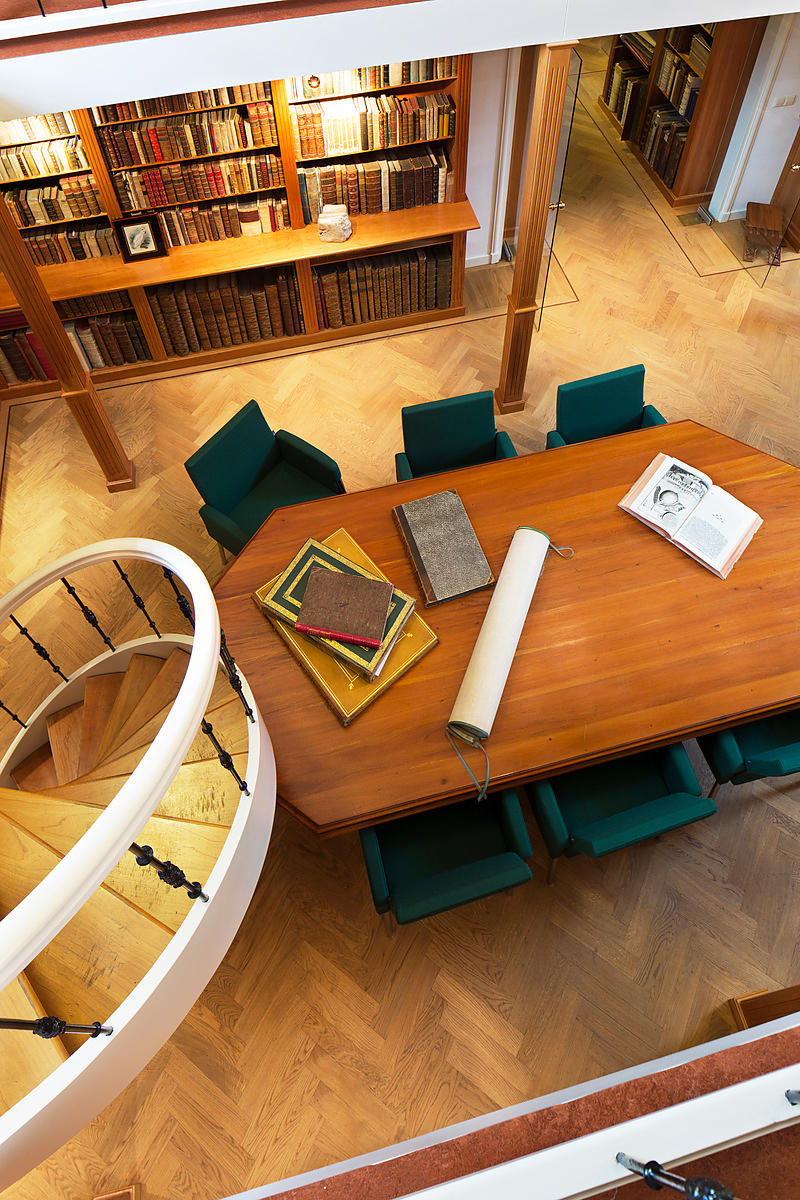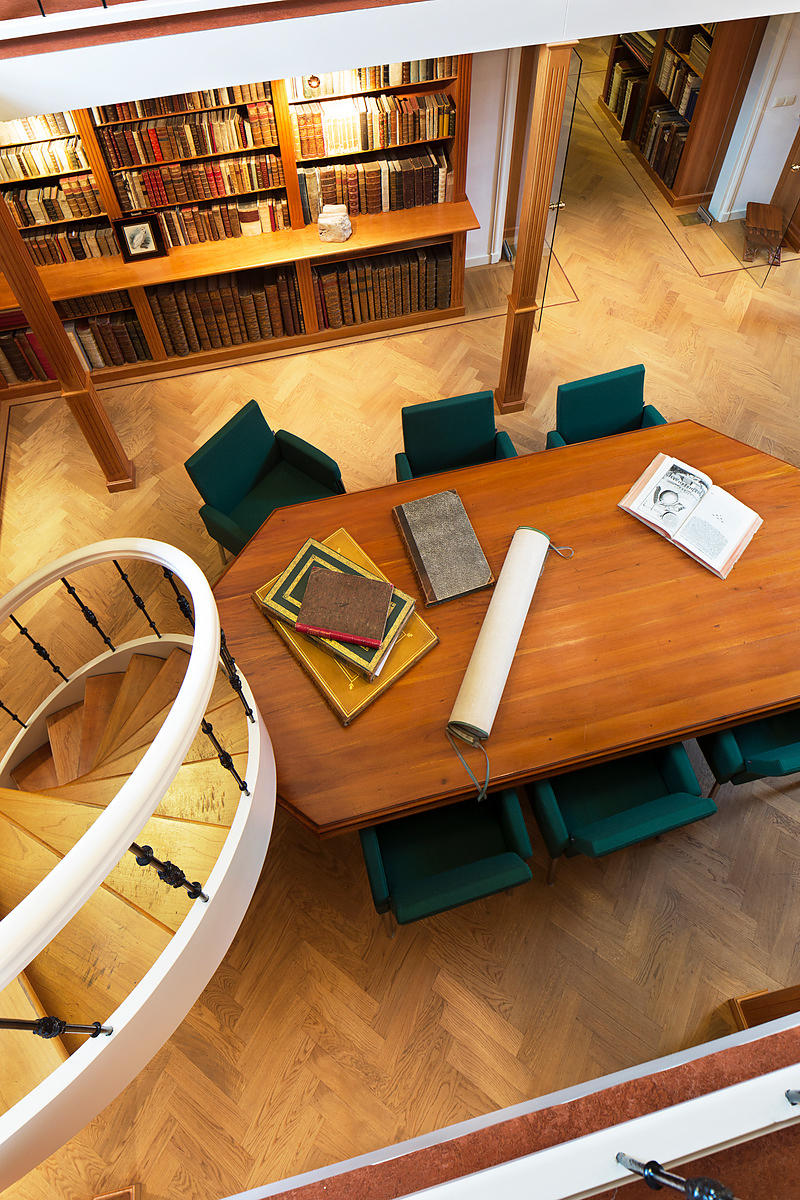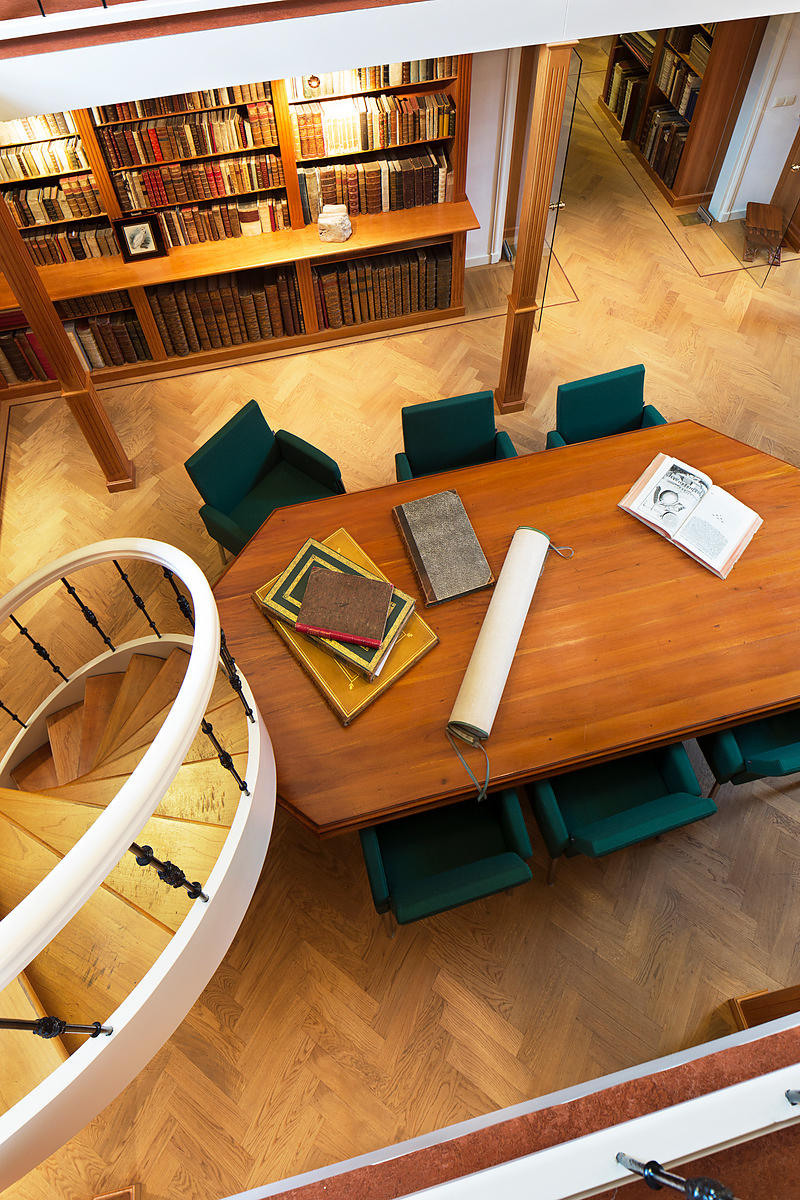 [EDEN, Emily].
Flowers from an Indian garden.
Düsseldorf, Arnz & Co., [(stamp on lithographed title-page:) 1846]. Folio (37.5 x 27.5 cm). With a lithographed tinted title-page, a chromolithographed leaf with a prefatory poem in gold in a floral border of two flowers and 11 chromolithographed plates showing flowers (captioned with their Latin and English names), each with a facing text leaf printed in gold in an ornamental border. Original publisher's paper wrappers. [13], [1 blank] ll. of lithographed text (including the prefatory poem and lithographed title-page), plus 11 lithographed plates.
€ 2,850
First series of a botanical work on flowers in India, here in its first edition, containing 12 chromolithographed plates faced by an accompanying leaf of chromolithographed verses. The work opens with a chromolithographed prefatory poem titled "Help us!", followed by 11 chromolithographed plates faced by an accompanying leaf of chromolithographed verses. This facing text leaves contain poetic excerpts from Dicken's Household Words, The Language of Flowers, Shakespeare and the Botanical Magazine and giving details of the habit and habitats of some of the illustrated flowers. The work is erroneously ascribed to the Indian-born Mrs Hope (Anne Fulton Hope) by Halkett and Laing, but more recently the author and artist has been identified as Emily Eden (1797-1869). A correspondence was identified between an album with watercolours of Indian flowers made by Eden, preserved at the Hunt Institute, and the chromolithographed of a second series published later under the same title with a different subtitle: Flowers from an Indian Garden: Second series. Hope (See Bulletin of the Hunt Institute for Botanical Illustration, 15, 1, Spring 2003). Together with her sister, Emily Eden (1797-1769) spent five years in India (1846-1852) as hostess for her brother George Eden, who was governor-general in India and also known as Lord Auckland. Emily recorded their life in India in studies and publications, among others Portraits of the princes and people of India (1844).
The present copy is dated 1846 by a German copyright treaty stamp, reading "Vertrag von 13 Mai 1846". Each leaf is only printed one side only. Later, ca. 1860, a second series was published at the office of Breidenbach & Co., who appear to have purchased the plates of Arnz & Co. shortly after 1846. Beautiful botanical plate book on Indian gardens after designs by a female artist who lived in India for five years.
Binding browned and foxed, some foxing , a few plates somewhat browned (especially the prefatory poem), but overall in good condition. Halkett & Laing II, p. 305? (calling for 2 volumes, possibly a later ed.); WorldCat (7 copies); not in Nissen, BBI; Stafleu & Cowan.
Related Subjects: